Downtown Miami is changing.  The evidence is everywhere — in the people, the streets, the shops and the restaurants.  But nowhere is the change more profound than in the housing market.
As a city that has morphed into many different forms throughout its history, Miami has evolved into a hip, cosmopolitan business and cultural center that now appeals to sophisticated residents.   A look at its recent past is telling.

Beginning in 2002, downtown Miami went through a building boom with over 22,000 condo units built.  Then came the bursting of the real estate bubble – discounted bulk sales, short sales and foreclosures.
Businesses downsized, relocated and closed; those that remained employed workers who lived in the suburbs.  They accepted the hassle of a daily commute, because while working in downtown Miami was desirable, living there was not.  The city was expensive and had little to offer in terms of activities and nightlife.
Fast forward a few years and the picture is profoundly different.  Today, the majority of the 22,000 condos in downtown Miami are either owned by investors, end-users or renters.  Prices have been made affordable.  Financing is more readily available.  Mortgage interest rates have not risen.  Inventory is down (it helps that construction is nil).  The market is recovering.  There is talk about equilibrium, supply and demand achieving a balance, in three years or less.
Retailers have taken note.  New businesses designed to serve downtown Miami's newest residents are popping up throughout the area.  There is even talk that Flagler is the "new Lincoln Road" and that downtown Miami is a "mini-Manhattan."
Downtown Miami has a nightlife.  It's no longer a ghost town after the work day ends.  Residents now have a myriad of choices available to them just outside their doors.
Restaurants and lounges have staked their place:  Acqua, Area 31, Azul, Balans, The Bar at Level 25, Eos, Grimpa Steakhouse, II Gabbiano, La Provence, Novecento, Pasha's, Prelude, Sushi Maki, and lots more.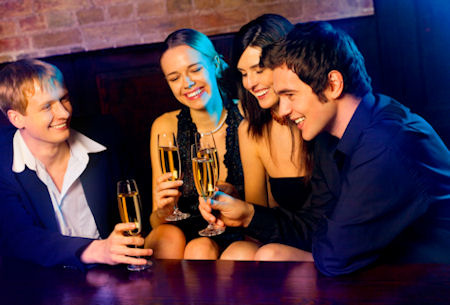 In addition, 1.2 million square feet of new office space is being built on Brickell Ave. Businesses that move to the area will generate jobs and also attract additional residents to downtown Miami.
The population is mixed.  It is made up of young professionals, retirees, and even families.  It is also a blend of people from different states and countries.
Condo living is increasingly popular, in large part because many of the new condo developments are loaded with first-class amenities like resort-style pools, fitness centers and concierge services.  It's city living at its best.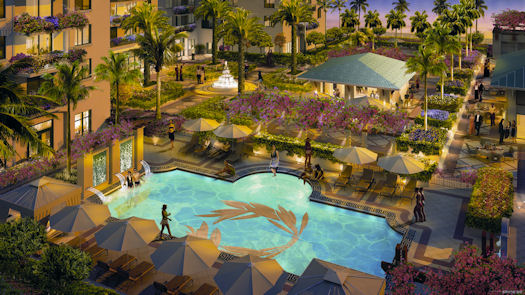 The latest noteworthy news is that the widely respected and experienced Evangeline Gouletas of Skyline Equities Realty is ready to start construction of the 369-condo luxury SkyPalace at Mary Brickell Village.  Prices are buyer-friendly because costs of construction are less today than they were two to three years ago.  This development is destined to be the Rolls Royce of all downtown Miami residential communities.  More importantly, it is yet another sign that stabilization of the real estate market in downtown Miami has been reached.
Interested in learning what properties are currently available? .Maria Lopez at is a Miami condo specialist and has all the latest information on Miami condos, some of which can be found here. .Or simply contact Maria in her Miami, Florida office today to learn more, Joel@CondoHotelCenter.com, (305) 944-3090.