1.  What are fractionals and are they the same thing as private residence clubs?
Fractional ownership of vacation homes, also called private residence clubs, allows you to enjoy up to three months of home ownership privileges at a top-of-the-line, luxury resort but at a fraction of the cost of whole ownership.
2.  Who are fractionals really for?
This type of real estate arrangement is ideal if you want the benefits of owning an impressive second home complete with personalized services and located in a very exclusive community but can't justify the investment because of limited use.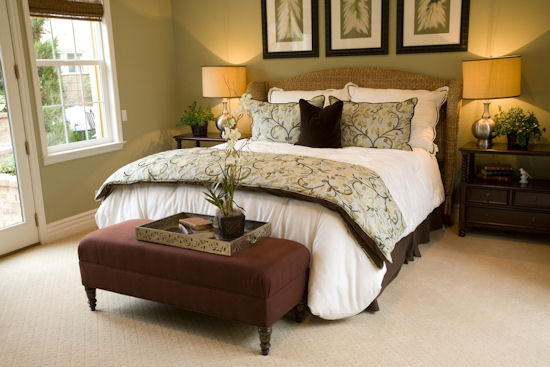 3.  How long is a typical fractional share?
Most fractionals are between two to 13 weeks.  Those don't necessarily have to be consecutive weeks.  Cherry pick the weeks you want.
Because there are far fewer owners of each individual property than say your typical timeshare, you'll have a lot more options regarding when you can use the home.
4.  Where are some of the services I might expect from a fractional ownership or private residence club?
The private residence club offers extensive amenities, usually including a lavish clubhouse and spa, plus five-star hotel services.
Depending on the individual property, you might have a luxury car at your disposal while visiting; a staff to stock your kitchen with groceries, run errands and do the housekeeping; your own private splash pool and hot tub; preferred tee times,  etc.  You get the picture.  This is NOT your ordinary second home.
5.  Where are fractionals located?
Fractionals or residence clubs have sprung up in exclusive, world-class resort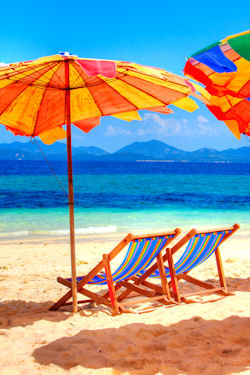 destinations worldwide.  St. Thomas, Virgin Islands, Puerta Vallarta and Mexico are popular locations.  In the U.S., the first fractionals were in major ski areas out west, particularly Colorado.  Eventually they spread to northeastern ski areas.
Since then fractionals have begun appearing in golf-oriented communities like Hilton Head Island, South Carolina and popular beach states like Florida.  In almost all U.S. locations fractionals offer good access to major airports that allows for easy, flexible transportation arrangements.
6.  Who manages the fractionals?
Most are operated by well-respected hospitality companies known for their world-class resorts such as Ritz Carlton, Four Seasons, Starwood, Intrawest and Millennium.  These are brand names that can be trusted with sophisticated, experienced operations and a proven ability to deliver five-star service and amenities.
7.  How do fractionals differ from time shares?
Fractionals are far more exclusive and include many more luxury amenities and services than timeshares.  They tend to be larger homes, usually three to five bedrooms. Timeshares are typically for one to two weeks per year.  Fractionals offer from two to 13 weeks, and those don't necessarily have to be consecutive weeks.
Financing a fractional with a bank or mortgage company loan is easier than financing a timeshare.  That's because timeshares are looked upon as assets that depreciate while fractionals are considered appreciating assets.  Most lenders treat the purchase of fractionals like they would wholly-owned second homes.
Finally, there are a limited number of fractionals on the market, unlike timeshares which are more common.  Most likely the quantity of fractionals will stay small because of the emphasis placed on building in only the very best, most highly desirable locations.  The result is that demand outpaces supply, resulting in appreciation and good resale potential, neither of which timeshares can offer.
8.  How do fractionals differ from condo hotels?
Both offer luxurious accommodations and services for the person seeking a vacation home.  The condo hotel, however tends to be an individual room or suite located within a major hotel.  Fractionals can be condos, townhouses, or single-family homes located in an exclusive community.
9.  Why should I buy a fractional instead of a wholly-owned second home?
Most people who buy a fractional recognize that they won't be spending more than a couple of months a year at their vacation home.  With a fractional you can get the quality and level of luxury you want and only pay for the "fraction" of time you actually plan to use the home.  And you never have to be concerned with finding renters for the months you're not there.
Also, keep in mind that included in the sale price and annual fees of a fractional is all your maintenance, upkeep and housekeeping.  Fractionals are 100% hassle free!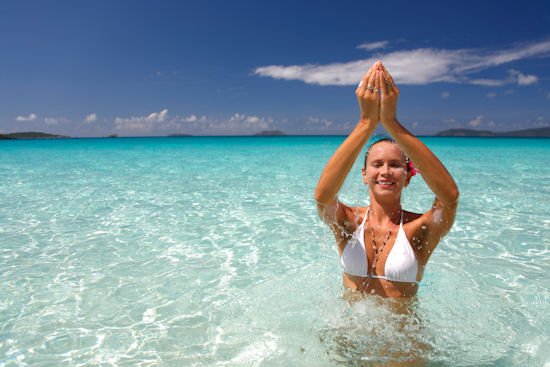 10. Can you trade or rent out your time?
In most cases, yes, but you'll, of course, want to check the specific guidelines for the property you're considering.  Most fractionals also participate in a reciprocal usage program similar to timeshares in which you can trade weeks and locations.
11.  Can more than one individual or family own a residence interest?
At most properties, the answer is yes.  In addition, the extended family of the owner including children, grandchildren, siblings and parents can use the residence and are entitled to the membership privileges.