London Gatwick International Airport
Parking Investment Opportunity
September 26, 2015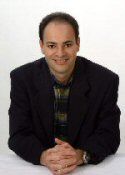 Hello. Joel Greene here from Condo Hotel Center. Today, if you were to take a trip with me to London, there's a good chance we'd be flying into London Gatwick Airport, the UK's second busiest airport next to London Heathrow Airport.
Although most people are more familiar with the Heathrow name, Gatwick has a more interesting history. Long before the Gatwick Airport was established, the land it sits on was a horse racing track opened in 1891. A railway station was built nearby and trains traveled to and from London bringing race goers and the race horses that competed.
In 1930, the owners of Gatwick decided to put in an airfield, which would allow wealthy race goers to fly in.  The idea was a hit and the race track saw ever-growing crowds.  But alas, its successdidn't last furlong (Sorry, I couldn't resist.).
In 1940, with WWII underway, the race course had to be closed. The land lay dormant until 1957 when the race course site, with its airfield and nearby train station, was identified as the ideal location for a second major London airport.  The old horse stables were demolished, and the rest is aviation history.
Today London Gatwick is a thriving international airport, growing rapidly each year.  So, by now you're surely wondering, what does Gatwick's history have to do with today's featured property?
The many passengers who use Gatwick Airport need somewhere to park their cars, (especially since the horse stables were demolished).  And that's what I have for sale today – parking spaces at Gatwick Airport.
I know that sounds odd, considering I usually offer luxury condos, but if you're looking for a hands-off investment that has better odds than any horse race, then read on for details.
Investment Opportunity
Condo Hotel Center, working with developer Park First Limited in England, is offering for sale income-producing parking spots located at London Gatwick Airport.  The airport is just 28 miles south of London with excellent transportation links.
This investment provides an opportunity to take advantage of the projected growth of Gatwick Airport and the limited supply of long-term parking spaces that currently exist.
Best of all, the investment has a low entry level and a guaranteed return, which makes profiting from this asset affordable.
Airport Statistics
If you're purchasing a parking space for income, you want to be sure it has a great chance of being filled most of the time.  Consider these impressive statistics about London Gatwick Airport:
Now the UK's second busiest airport and Europe's leading airport for point-to-point flights, Gatwick accommodates 60 airlines serving more than 200 destinations in 90 countries.
Gatwick is the world's busiest single runway airport with more than 39.5 million passengers in 2014, and over 40 million expected in 2015.
38% of passengers arrive at London Gatwick by car.  Yet there are only 24,000 long-stay car parking spaces.  Demand outstrips supply by nearly 20%.
Gatwick's owners have invested more than £1 billion in airport improvements since 2009 and have plans to continue investing to meet growing demand.
Guaranteed Returns
What makes the Gatwick parking space investment so appealing is the deal's unique structure.  For the first two years after purchase, owners are guaranteed an 8% net rental income.  That 8% will be paid in full at the beginning of each year.
After two years, owners get a projected income, which is no longer guaranteed, however, with high year-round occupancy, and based on 10 years of historical income, the following projections are realistic figures.
Projected 10% net return (years 3 and 4) paid quarterly in arrears
Projected 12% net return (years 5 and 6) paid quarterly in arrears
An Option for Reinvesting Your Returns
Park First is selling parking spaces at London Gatwick and also is offering a similar situation at  Glasgow (Scotland) International Airport.  Store First, its sister company, is selling storage spaces in a similar deal structure in numerous UK locations.
Both Park First and Store First offer guaranteed returns of 8% the first two years.  If desired, you can take both years of your 8% returns up front in year one and apply them to the purchase of another Park First or Store First property.  You would then begin receiving rent from year three onwards.
The returns are significantly greater with this plan.  You'll want to download our London Gatwick Data Sheet to see examples and how the actual numbers look.  The data sheet also has a link to a video that further illustrates the returns.
The developer of Park First and Store First is parent company Group First Global LTD.  It has many years' experience in successful property development and has been involved in the acquisition and sale of over £1 billion (over $1.6 billion USD) worth of mixed residential and commercial property in the North West of England.
Title Deeds and an Exit Strategy
All parking spaces sold by Park First carry with them title deeds, registered in your own name or that of your company at the UK Land Registry. London Gatwick has a two-year sublease only with a Lifetime Management Agreement being offered to all investors at the end of the two-year period.
This investment comes with an exit strategy.  Park First will re-sell your parking space, at your request, at any time during your ownership subject to a 5% resale fee.  They will market the parking space at a minimum 25% above the initial purchase price to potential buyers to ensure they obtain the best possible price for your investment.
Parking Space Prices
Each Park First parking space is subject to two independent valuations by the Royal Institute of Chartered Surveyors.  To ensure Park First customers enjoy a substantial rise in capital growth from day one, car parking spaces are offered below market value.  The current value of each is £37,500 (approx. $57,000).
Spaces are sold in groups of either two or four spaces, priced at £25,000 each.  So £50,000, or approximately $76,000 USD, is the minimum investment for two spaces.  There is a maximum purchase of four spaces per customer at London Gatwick.  (The same limit does not apply at Glasgow.)
Earlier this year the first release of 535 London Gatwick parking spaces was offered to prior customers. The spaces sold out in just two days!
There are 900 spaces offered for sale in this phase, and they are available to everyone. They will be released officially on Oct. 1, 2015.
Customers will need to advance register before then to guarantee availability as Park First anticipates another quick sellout. Condo Hotel Center can provide you with the registration form upon request.
There are plenty more details I can offer you regarding this unique investment opportunity if this brief write-up has piqued your interest. Just request my data sheet at the link below.
Gatwick's Most Famous Races
In the introduction, I told you about the history of Gatwick Airport and how it all began with a race track and an airfield for wealthy gamblers in the late 1800s. But there's another interesting tidbit that relates to Gatwick.
Have you ever heard of England's Grand National race? It's very much like our Kentucky Derby and every year attracts national attention to the race.
The race is held at Aintree Race Course in London. But during WWI, Aintree was taken over by the country's War Office, and the question arose of where to hold the 1916 Grand National race. Evidently, Brits take their racing seriously. They were not going to cancel an event just because there was a world war going on.
After much discussion, the Gatwick Race Course was chosen as the new location and a special four-mile course similar to Aintree's was constructed. For three years the race was held there before finally being moved back to Aintree in 1919 after the war, adding to the colorful history of what is now London Gatwick Airport.
If owning a piece of that history in an odd, but lucrative way sounds appealing to you, I hope you'll consider the purchase of Gatwick Airport parking spaces and give me a call.
However, if your idea of owning property leans more toward luxury condos in Florida than parking spots in England, just let me know. I can tell you what's available and provide you with loads of useful data about each property that will help you make an informed decision.
As always, thank you for your interest in the properties we showcase here at Condo Hotel Center. And in the spirit of the old Gatwick Race Course, I wish you a lucky day!
Joel Greene
Licensed Real Estate Broker
Condo Hotel Center
1368 NW 165th Ave.
Pembroke Pines, FL 33028
(954) 450-1929
Want to know more about me? Click below:
© Condo Hotel Center. All rights reserved. No portion of this data sheet may be reproduced, exhibited or distributed without the express written permission of Condo Hotel Center. Condo Hotel Center takes copyright infringement seriously. Violators will be prosecuted to the fullest extent of the law.
Although Condo Hotel Center believes the information contained in this data sheet to be accurate and complete, Condo Hotel Center can make no such guarantee. All features and descriptions are subject to change.