Joel Greene, President of Condo Hotel Center
Background & Experience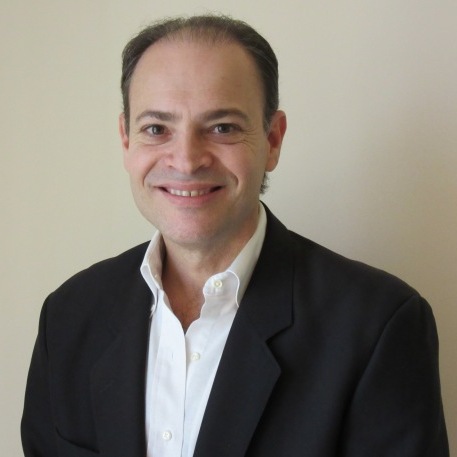 Joel Greene is a graduate of the University of Florida and a licensed real estate broker. He has worked in commercial and several aspects of residential real estate, currently specializing in the very best second home options.
Originally, he specialized in the sale of apartment buildings and shopping strip centers. But in 1988 he joined his father's business, Sheldon Greene & Associates, Inc., established in 1970, where he focused his attention on hotels and motels.
In 2002 he began to see the first hints of the budding condo hotel market. He worked with Sheldon to launch a new division of the company called Condo Hotel Center and assumed the role of president.
Corporate Philosophy
Under Joel's leadership, Condo Hotel Center has grown rapidly and extended its reach from Florida condo hotels to properties throughout the U.S. and worldwide. Condo Hotel Center has also extended its inventory to include other second home and investment options such as fractionals and condominiums.
"We built Condo Hotel Center based on the premise that buyers are intelligent and savvy. If you give them accurate detailed information, they can analyze a property and determine whether it's right for them. We won't provide them with developers' color brochures that offer the sizzle but not the steak. We give them the meat and potatoes, the facts." Joel explained.
"No hype or hard sell is needed. That's been our guiding philosophy from the start – to become a reliable, trusted information source on condo hotels."
Memberships
Joel has been a member of the Greater Miami & the Beaches Board of Realtors for over 30 years. For several years, he sat on the board's Grievance Committee and Professional Standards and Ethics Committee.
Interviews, Lectures and Publications
Joel has been referred to as an expert in the field of condo hotels and has been interviewed for many articles on the subject. He has been quoted in the Wall Street Journal, The New York Times, USA Today, Business Week, Travel & Leisure, CNN/Money Online and many other national and international publications.
He has been a guest lecturer to real estate and hospitality classes at Florida International University. He is also the editor of Condo Hotel Center's popular Property Alert newsletter.
Specialties
Joel works with clients from all over the world, many of whom not only appreciate his knowledge of hospitality products but also his firsthand knowledge of real estate in South Florida where he has lived since age three.
He has also become a world-renowned specialist in foreign real estate, particularly Dubai condo hotels. He recognized and capitalized on the investment potential of this new region long before any other North American realtor.
In addition to Condo Hotel Center, he manages Condo Hotels Dubai,www.CondoHotelsDubai.com, a niche division focused on condo hotel properties being developed in Dubai, U.A.E.
He has also overseen the development of several other niche real estate divisions in his company including:
Personal
Joel is married to Jackie, a social worker at Encompass Health Hospital in Sunrise, Florida, and they have identical twin 21-year-old girls, Haley and Lindsay. Seniors at UCF, Lindsay is on her way to becoming a pediatric nurse, while Haley has found her passion in hospitality management and intends to be a hotel GM by 25 and maybe even run her own hotel one day.   The family resides in Pembroke Pines, Florida.