Hotel residences are a fairly new concept. Here are answers to some of the most often-asked questions:
What are hotel residences?
Hotel residences are part of the trend to create mixed-use buildings. They combine the best features of luxury hotels with high-end residential condominiums. Owners live in their condos but have access to all the services and amenities of the hotel such as concierge, room service, housekeeping,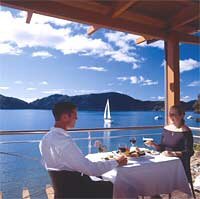 gourmet restaurants, pools, fitness center and spa.
How do hotel residences differ from condo hotels?
Condo hotels offer a rental option. That is, owners can use their unit whenever they want. When they're not using it, they can place it in the rental program and receive a percentage of the rental revenue it generates. A hotel residence, on the other hand, is never offered for rent by guests. Therefore, owners can use their condo whenever they want without advance notice, and they can decorate it any way they like.
Who is likely to own a hotel residence?
Hotel residences are ideal for people who want a luxurious second home, appreciate the services of a five-star hotel, and don't want hassles with regard to maintenance, security and upkeep. Many owners are business people who often commute between two different cities.
Do hotel residence owners have any privacy or no more so than hotel guests?
Residents typically have private elevators and private entrances that separate them from the public hotel and retail entrances.
Who operates hotel residences?
Hotel residences are operated by some of the most prestigious hotel companies in the world. Among them are Ritz-Carlton and Four Seasons, known for their five-star services.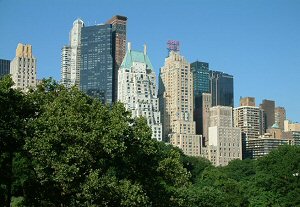 Where are hotel residences located?
The locations of hotel residences are usually excellent. They are in first-rate neighborhoods in both urban and resort areas. Currently, there are hotel residences in Central Park South and Battery Park, New York; Georgetown, Washington D.C.; Boston Common, Boston; Brickell Avenue, Miami; and South Market, San Francisco.
What is the appreciation potential of hotel residences versus say traditional condos?
The likelihood of appreciation is great because of the availability of five-star services, the brand-name hotel management companies, the outstanding locations, and finally, the limited supply of hotel residences on the market.