How to Get the Best Deal on a Miami Condo
If you've pictured yourself living in beautiful Miami or owning a second home there to enjoy on vacations and perhaps in retirement, then now could be the best time to make that dream a reality with a beautiful, new and surprisingly affordable condo.
It's no secret that in recent years, as a result of the recession, Miami real estate values have plunged, as available inventory greatly exceeded demand. But now, those values seem to have stabilized and Miami condo sales are gaining steam.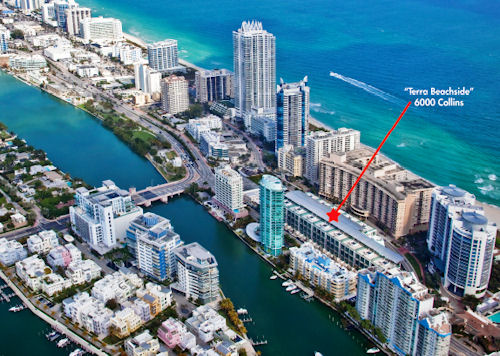 Even in a buyer's market, however, it's important to carefully research a property before plunking down your deposit. Here are 10 tips to help you get the best deal on a Miami condo.

Do your homework.

Visit available properties and tour their common areas as well as the individual condo unit you're considering.

Choose properties that still have developer inventory.

In today's market, developers are willing to negotiate. They want to move inventory. You'll likely get a better deal from a motivated developer who has numerous condos to sell than from a single owner hoping to cash out of his Miami condo.

Consider putting down more than the minimum down payment.

Some folks are even paying all cash to get the best deal. Cash talks in this economy.

Be prepared to buy now.

Be a serious prospect not someone who's looking for 6 months or a year down the road. You must seem sincere to the seller or he won't give you his best deal. And 6-12 months down the road, the Miami condo market will likely be very different as much of the surplus inventory will have disappeared.

Be informed.

Ask for data sheets from your realtor so you know all the property details and can assess them based on your needs and preferences.

Take a look at downtown.

Buck the usual trend of buying a condo that's on the beach. If you're willing to move inland just a bit, you'll find yourself loving downtown Miami as a business hub with access to fine dining, shopping and entertainment venues at a third of the price for a South Beach condo. Miami's new downtown is the best value. You can still enjoy views of the water from your highrise, and you're just a short drive (10-20 minutes) from the beach.

Have financing in place.

Know what you can afford. If possible, get pre-qualified.

Be prepared to negotiate, even if you don't like to haggle.

You may find that your offer gets a yes. Don't leave extra money on the table. If you're not comfortable negotiating, look toward your realtor to do the dirty work.

Be prepared to walk away if it doesn't work out.

It's easy to get emotionally attached to a condo. After all, it's going to be your home or vacation spot. However, you'll lose your upper hand if you are too vested in getting the property.

Use a realtor who can advise you.

A real estate professional who lives and works in the area will know the true value of local property and can provide guidance in helping you get the best deal on your Miami condo.