Gregg Fous, a leading Florida realtor, recently interviewed Joel Greene, president of of Condo Hotel Center, on the subject of condo hotels.  The interview appeared in Gregg's weekly newsletter.  Here are some excerpts from that interview:
Gregg:  Exactly what are condo hotels?
Joel:  Condo hotels are typically high-rise, luxury properties in popular vacation destinations, such as near beaches, golf courses, casinos and theme parks. They are operated by prestigious hospitality companies like Hilton, Starwood, Trump International, Four Seasons, Hyatt, Ritz-Carlton and Sonesta.
While to guests they may look like a regular hotel, the suites are individually owned as condos.  The owners can use them when they want and place them in the hotel's rental program when they're not there, sharing in the revenue their condo generates.
An on-site management company takes care of everything from renting out the unit to operating and maintaining the property.  For that reason, condo hotels are often referred to as the ultimate, problem-free vacation home.
Gregg:  What are the typical amenities found at condo hotels?
Joel:  Of course, every condo hotel is different, but they usually offer the amenities and guest services you'd find at a hotel of four-star caliber or better.
Amenities can include pools, spas, fitness facilities, casinos, water parks, business centers, restaurants, night clubs, retail stores, meeting facilities, concierge services, room service, valet parking, security and daily housekeeping.
The individual condo hotel suites are usually much larger than your typical hotel room and more like apartments or condos, often with one or two bedrooms.  They are professionally furnished, and have kitchens or small kitchenettes.
Gregg:  Where are condo hotels found?
Joel:  The condo hotel concept started in Florida, but these days condo hotels are popping up all around the U.S. and the world.  They are found in popular vacation destinations such as Miami Beach, Orlando, Las Vegas and Myrtle Beach.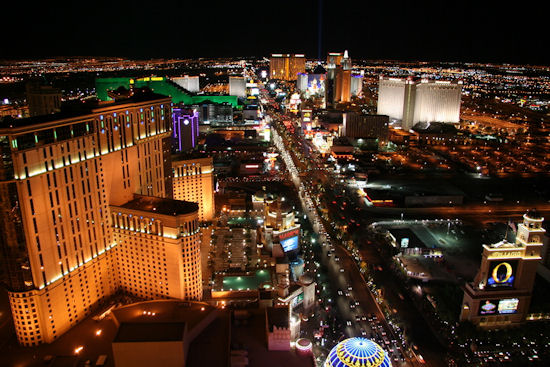 Outside the U.S. many condo hotels are under development in the Caribbean, Central America (especially Mexico, Panama and Costa Rica) and the United Arab Emirates (especially Dubai).
Each location has something unique to offer.  Decide what you love to do when on vacation, and find a condo hotel to fit your needs.
Gregg:  How does a condo hotel differ from a timeshare? 
Joel:  With a timeshare you are purchasing one or two weeks of usage of your vacation home per year, and it's usually the same weeks each year.  That doesn't allow you a lot of flexibility with your vacation schedule, unless you participate in an exchange program, and often timeshare owners find that it's harder to make that exchange than they expected.   A condo hotel unit provides you, the owner, deeded whole ownership.  You can use your vacation home as often and whenever you want, (although some restrictions may apply if you choose to participate in the optional rental program).
Gregg:  What expenses should be expected when owning a condo hotel?
Joel:  The individual condo hotel unit owner typically pays for real estate taxes, insurance, monthly maintenance, and his or her debt service.
The developer/hotel management company pays operating expenses such as housekeeping, front office, maintenance of common areas and amenities, marketing and guest services.
Gregg:  Who operates the rental program in a condo hotel?
Joel: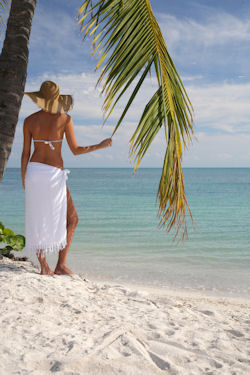 The on-site management company runs the rental program.  Their job is to promote the property and generate a steady flow of guests to rent the units.
One of the key benefits to purchasing a condo hotel unit in a major franchise like Hilton, Trump International, Hyatt or Starwood is that its name recognition and multi-million dollar, worldwide reservation system help to keep your room rented and generating revenue year-round.
Gregg:  How much revenue does a condo hotel unit generate?
Joel:  This, of course, varies between properties.  Some of the factors that affect revenue are the quality of the property, whether it has a brand name, its location, hotel competition and how often the owner uses his unit as opposed to placing it in the rental program.
Buyers of condo hotel units are advised to be conservative in their expectations and to look upon the revenue their unit generates as helping to offset their costs of ownership as opposed to creating a positive cash flow.
Total revenue is split between the developer and the individual unit owner, usually on a 50-50 basis after expenses, although these percentages can vary.
Gregg:  Do condo hotels appreciate like other types of real estate?
Joel:  They certainly can, and some people feel this is a key selling point of condo hotels.  However, I always tell buyers that the investment aspects are secondary to the greater amount of services and amenities a condo hotel offers over a typical condominium building, and that condo hotels offer true, hassle-free real estate ownership.
Gregg:  How much do condo hotels cost?
Joel:  Condo hotel prices vary, depending on quality, brand, amenities and location.  The range can be anywhere from $200,000 to over $1 million for prime properties.
The highest prices are commanded at upscale locations such as Miami Beach and Las Vegas.  In places outside the U.S., like Dubai, Mexico and Panama, for example,  quality condo hotel units can often be had for bargain prices because of the much cheaper land and construction costs abroad.
Gregg:  I'm sure condo hotels aren't for everyone.  Can you tell us some of the negative aspects of condo hotels so that buyers can consider the pros and cons of this type of ownership? 
Joel:  Yes, let me provide you with the four main disadvantages of condo hotel ownership:
No guaranteed cash flow – While cash flow is a possibility for condo hotel owners who place their units in the property's rental program, there are no guarantees. Condo hotels are designed to break even and to provide you with a way to offset some and maybe even all of your ownership expenses.  However, if the market turns bad for any reason and the hotel business drops, then the rental revenue generated from your unit will drop as well.  You are buying into a hotel operation and must recognize the inherent risk that you may have to carry the costs of your investment during bad times, just as you will be rewarded during good times.
No exchange program – Condo hotels are not fractionals and they're not timeshares.  For the most part, you own a unit, your unit, and you will always use your unit at this same location.  If you wish to "exchange" your vacation time for another destination, a feature often available for fractionals and time shares, then a condo hotel might not work for you.
Standardized decor – If you are planning to place your unit into the rental program, you won't be permitted to make changes to its furnishings and décor.  Every unit in the rental program must look identical, similar to rooms in a hotel.  The decor is chosen by the developer, usually working with an interior designer.  If you want individuality, buy a traditional condominium unit instead.
Limitations on use of your unit – If you place your condo hotel unit into the rental program, it may not be available for your personal use on short notice.  You may be required to book in advance, and you may also be restricted to how many days per year you can use your unit.  A typical rental program allows the owner up to 60 days of usage per year.
Gregg:  When is the best time to buy a condo hotel?
Joel:  We recommend that buyers get in at the earliest preconstruction phase.  Why?  That's when prices are lowest and inventory selection is greatest.
Gregg:  Is financing available for condo hotels?
Joel:  Yes, many lenders now offer financing on condo hotel units.  However, the rate is usually slightly higher for this type of residence, because lenders assume more risk on a second home than a primary residence.
Gregg:  Thanks, Joel, for all that great information.  Where can people go if they want more information on condo hotels?
Joel:  We recommend that people sign up for our Condo Hotel Property Alerts.  That's our FREE bi-weekly newsletter announcing new condo hotels coming on the market.
When they subscribe they'll get a copy of our 18-page Condo Hotel Report.  It has detailed information on condo hotels including pictures of some available properties.  They can subscribe here, //condohotelcenter.com/subscribe.html