With the amenities of a hotel and the assets of a home, condo-hotels are one of the fastest-growing real estate trends
By Maya Roney
Dec. 4, 2006 BusinessWeek
Once you've hit the big time, there are certain perks you become entitled to enjoy: first-class travel, better bottles of wine, a garage full of expensive cars, and a vacation home. But all too often this last luxury takes the shape of a seasonal ski lodge or beach house, usually a good distance from your primary residence.
Before too long, you realize that you are paying to keep up a place 12 months of the year when you spend a fraction of your time there. Do the math. You're a smart person. Does that make sense?
What if, instead, you had the opportunity to have a place of your own but one that would make you money when you aren't using it? Better yet, what if, when you were in residence, you not only enjoyed all the comforts of home but all the comforts of a hotel as well?
If that sounds good to you, you may want to consider buying a property in a condo-hotel. A relatively new concept, condo-hotels, as the term implies, allow buyers to own an apartment unit in a hotel.
As with any condo, buyers share costs for the upkeep of common areas but maintain ownership of their own unit-but with the added advantage of being able to get a maid to change the sheets or room service to send up a trolley full of sandwiches day or night.
Today, across North America there are roughly 350 condo-hotels in existence or in development, according to the National Association of Condo Hotel Owners (NACHO).
New project openings for condo-hotels are set to accelerate over the next year, with 27 opening in the second half of 2006, 37 scheduled for 2007, and 39 slated to open in 2008, according to Lodging Econometrics, a Portsmouth (N.H.) hotel industry research firm. In total, 103 projects with a planned 23,143 condo-hotel units are in the pipeline.
Boomer Boom As with much of the real estate market, the condo-hotel segment has become overheated. Lodging Econometrics expects rising construction costs, an impending economic slowdown, and overheated development to lead to some project cancellations. Others are placing their bets on the 75 million baby boomers-turned-empty nesters who are hitting their financial peaks and looking to retire and downsize.
"As the early 1970s consumer was to the condominium, the baby boomer will be to the condo-hotel," says NACHO President and Chief Executive Officer Dante Alexander. "A couple of years from now, we are going to wish we had built more."
If you buy a piece of your favorite vacation accommodation, you can expect to receive all the services and amenities offered by the hotel during your stay. These may include concierge service, valet parking, room service, housekeeping, access to a spa and fitness center, and fine dining. Hotel management will also maintain the property.
When you are not using your unit, you have the option of placing it in a rental program that allows hotel management to book your condo as if it were a regular hotel room.
Individual owners typically receive 35% to 50% of the rental income, which offsets property taxes, homeowners association fees, mortgage debt, and insurance. It's a good deal for the developers because they can offset much of the cost of development to the condo owners.
With Ownership, Some Restrictions But there are some catches. For one, even though you may "own" the property, your contract may not allow you to occupy it as often as you like or even when you like.
In many cases, you may have to give the hotel as much as 60 days' notice to reserve your room, and you may have as little as 30 days allotted to you per year to use it. (Hotel residences, like those being offered by the Plaza Hotel in New York, allow owners to use their unit 365 days a year.)
For many buyers, this isn't a problem. Those interested in condo-hotels are usually looking for a second home, explains Joel Greene, a broker with Miami-based Condo Hotel Center, an Internet broker that sells condo-hotels in the preconstruction stage. "They are in a position to travel more than ever, and owning a second home ensures that they will do this and is even a status symbol to some, like owning a fancy car."
People who do not like to visit the same place year after year, and those who can only get away from their jobs on short notice, are not good candidates for condo-hotels, says Greene.
Another drawback is that, unlike a real home, you are not allowed to decorate your unit the way you like. While owners are given storage space to keep their personal mementos and family pictures when they are not in residence, they can't, say, put in a new kitchen or even, in most cases, repaint the bathroom without permission from the hotel or the developer.
Break-Even Investment There are two primary reasons for this. First, these are still hotels and need to adhere to certain consistent design standards within the property. Second, to protect consumers, the U.S. Securities & Exchange Commission forbids developers to use return on investment as an incentive to buy a condo-hotel unit.
Because consumers can't sink money into renovating the property, the likelihood of being able to flip it for a high multiple of the original price is reduced.
"Do not buy this if you are looking for good cash flow," Greene adds. "It's a vacation home that may happen to be an investment." However, he admits, "it is designed to break even."
A third drawback is liability. Once you own a condo-hotel, you essentially become an hotelier of a unit subject to the same threats as the highly cyclical hotel industry, including competition, hurricanes, and terrorism.
While you may not have complete freedom to design or choose your vacation getaway, what you will get is a hassle-free home with world-class service in a fabulous destination. And the newest condo-hotels-reshaping skylines in Mexico, the Caribbean, and Canada-are more elegant and extraordinary than ever.
"They may not ever take over roadside inns, but [condo-hotels] represent a paradigm shift in modern development," says NACHO CEO Dante Alexander.
Luxury Properties Galore
BusinessWeek.com put together a list of some of the condo-hotels and hotel residences that are generating the most buzz, selling the most units, and seeing the fastest appreciation in prices.
Most of the featured developments are under construction, while some haven't even broken ground yet. Others are landmark hotels, such as the Plaza and Gramercy Park hotels, both in Manhattan, which have undergone complete renovations to include residences.
There are colossal micro-cities in Las Vegas, ultra-luxury escapes in Manhattan, and Venice-inspired "canal communities" in the Bahamas and the Dominican Republic.
While many units in these four- and five-star hotel developments will cost you upwards of $5 million, you may be pleasantly surprised to see that a few, like the Trump Ocean Resort in Baja, Mexico, start in the mid-$200,000 range. The opportunity to own a piece of oceanfront Trump property for that price has units like these selling at warp speed, according to Condo Hotel Center's marketing director, Susan Greene.
"We pray every night for Donald's continued good health," she says. "He's going to help us retire early."
Maya Roney is a Real Estate writer for BusinessWeek.com.
Most Luxurious Condo-Hotels of Tomorrow
Below are some of the the most luxurious condo-hotels of tomorrow:
From Vancouver to the Dominican Republic, a new generation of luxury condo-hotels is coming on the market over the next few years
By Maya Roney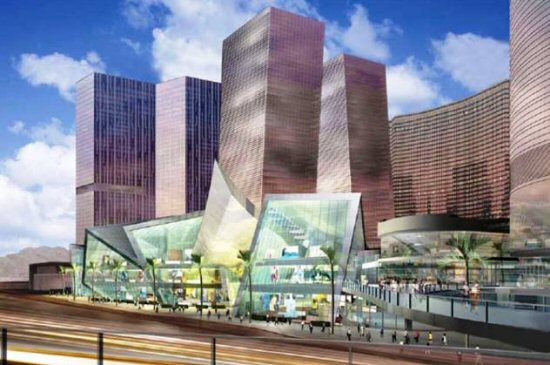 Most developments are under construction, making prices and opening dates subject to change. For more information on featured properties (excluding the Plaza, Gramercy Park, and Shangri-La), contact Condo Hotel Center:(954) 450-1929 or info@condohotelcenter.com)
* * *
Alta Bella Fishing Lodge at Cap Cana
Developer: Corporación Hotelera Del Mar
Total project price: NA
Number of units: 300
Unit prices: $370,000 to $1.8 million
Unit square footage: 732 to 5,752
Opens in: Fall 2008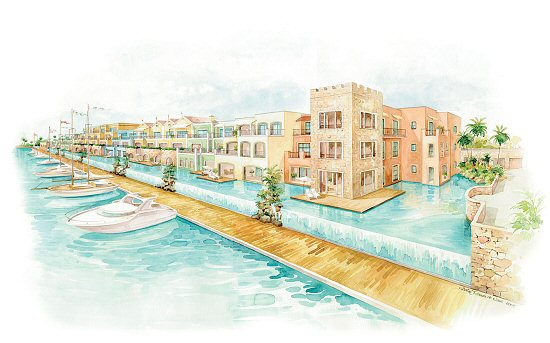 Features and amenities: Thirty-acre five-star boutique hotel, 30,000-acre development. Private 500-slip marina, outdoor plaza with 10 themed restaurants and more than 120,000 square feet of shops, tennis and swimming facilities, polo grounds, casino, 5,000-person amphitheater, private hospital, three Jack Nicklaus Signature golf courses. Venice-style vaporettos will ferry residents
* * *
50 Gramercy Park North (Gramercy Park Hotel)
New York
Developer: Ian Schrager Co.
Total project price: $165 million
Number of units: 23
Unit prices: $5 million to $16 million
Unit square footage: 1,780 to 3,300; penthouse NA
Opened in: August, 2006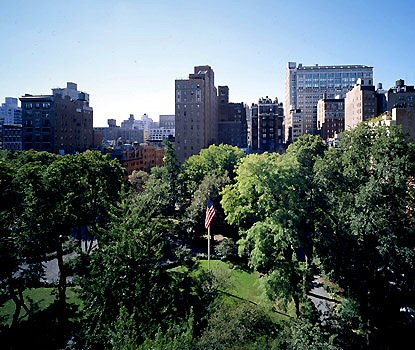 Features and amenities: Five-star hotel services, including 24-hour concierge, security service, valet parking, and limousine service. Access to rooftop garden, priority status on hotel restaurant reservations, private entrance, catering services. Designed by minimalist architect John Pawson, units feature white oak floors, cherry wood, travertine basins, fireplaces, high ceilings, park views, and a key to Gramercy Park.
* * *
Ginn sur Mer
Grand Bahama Island, Bahamas
Developer: Ginn Clubs & Resorts
Total project price: $4.9 billion
Number of units: 4,500
Unit prices: N/A
Unit square footage: NA
Opens in: 2008-2009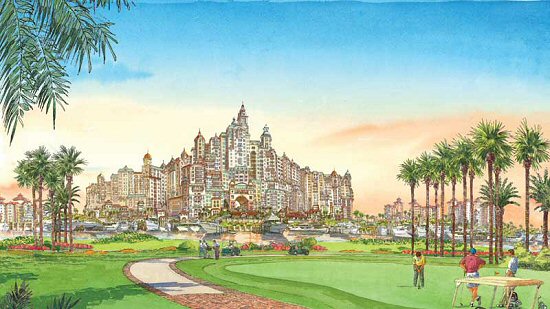 Features and amenities: Five-star resort inspired by the Palace of Versailles, France. Two thousand acres surrounded by water and white sand beaches. Two oceanfront golf courses, one designed by Jack Nicklaus, the other by Arnold Palmer. Fifty-five-thousand-square-foot casino, two water parks. A Venetian-style "Grand Canal," serviced by water taxis, gondolas, and visitors' yachts, will be the main means of transportation on the island.
* * *
The Hotel Residences at the Plaza
New York
Developer: El Ad Properties
Total project price: $350 million
Number of units: 152
Unit prices: $1.6 million to $9 million
Unit square footage: 500 to 2,100
Opens in: Spring 2007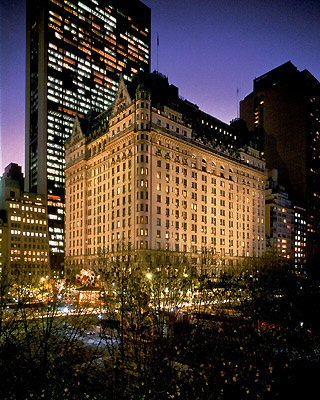 Features and amenities: Nineteen-story landmark hotel undergoing complete renovation to include hotel-room residences and private residences with separate lobby. Residents will have access to valet parking, maid service, private conference rooms, priority theater and restaurant reservations, fresh flowers, day spa, and health club. Views of Fifth Avenue, Central Park, and private garden.
* * *
Living Shangri-La
Vancouver, B.C.
Developer: Peterson Investment Group and Westbank Projects Corp.
Total project price: $350 million
Number of condo hotel units: 227 condos + 66 private residences (only five remain)
Unit prices: $400,000 to $3.5 million
Unit square footage: 600 to 4,500
Opens in: March, 2008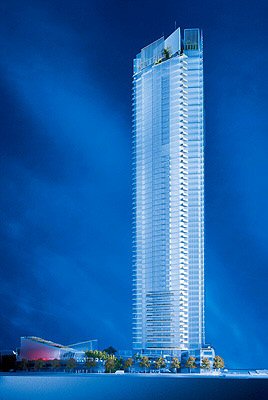 Features and amenities: Structure will be the tallest building in Vancouver, at 61 stories. Includes access to Chi spa, 4,200-square-foot fitness center, specialty grocery store, juice bar, public outdoor exhibition space curated by Vancouver Art Gallery. Twenty-four-hour concierge service, limousine service, two restaurants with outdoor dining, business center, infinity pool, and hot tub. Views of Coal Harbour, English Bay, and Stanley Park.
* * *
The Residences at Atlantis
Paradise Island, Bahamas
Developer: Turnberry Associates and Kerzner International
Total project price: $200 million
Number of units: 505
Unit prices: $700,000 to $3.4 million
Unit square footage: 519 to 1,718
Opens in: 2008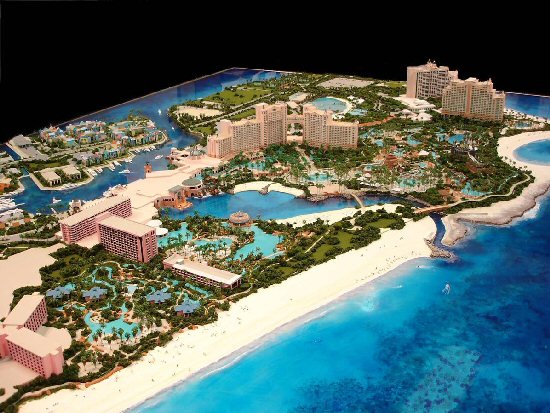 Features and amenities: Five-star, Mayan-style, 22-story condo-hotel expansion on existing Atlantis Resort. Fifty-thousand-square-foot casino, 11 swimming areas, 9,000-square-foot sports center, golf course, 35 restaurants, night clubs, shops, Discovery Channel Camp for kids ages 4 to 12.
* * *
Trump Ocean Club International Hotel & Tower
Panama City, Panama
Developer: The Trump Organization and K Group Developers
Total project price: $260 million
Number of units: 350
Unit prices: $320,000 to $812,500
Unit square footage: 542 to 1,960
Opens in: 2009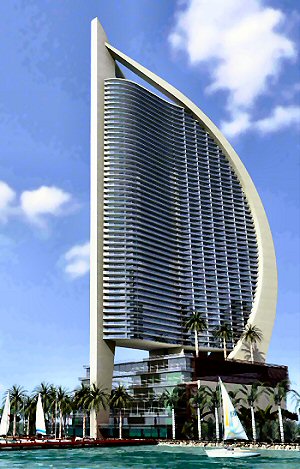 Features and amenities: Sixty-eight-story tower. Unobstructed panoramic ocean views from all units. International casino, yacht club and pier, 24-hour marina, 8,600-square-foot wellness spa, gym, two pools, boutiques and shops, private beach club, business center, 24-hour concierge service, 24-hour valet service, 24-hour medical service, limousine service.
* * *
Vdara at MGM Mirage CityCenter
Las Vegas
Developer: MGM Mirage
Total project price: $7 billion (CityCenter total)
Number of units: 1,543
Unit prices: $500,000 to $2 million
Unit square footage: 500 to 1,850
Opens in: 2009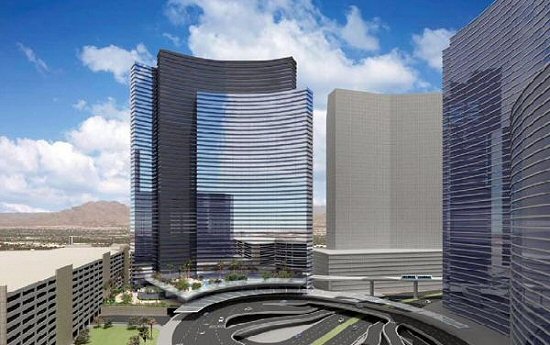 Features and amenities: Fifty-story ebony tower, mixed-use resort on Las Vegas Strip between Bellagio and Monte Carlo resorts. Architects include Pelli Clarke Pelli, Rockwell Group, Studio Daniel Libeskind, KPF, Helmut Jahn, RV Architecture, and Foster & Partners. CityCenter will span 66 acres and include seven towers, high-end shopping venues, restaurants, movie theaters, parks, and 4,000-room casino.