The Year in Review
A Look Back at Condo Hotels & Vacation Properties in 2018
December 27, 2018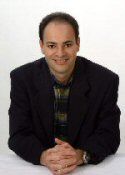 Joel Greene here from Condo Hotel Center. I hope you're enjoying the holidays. My girls are home from college for winter break. It's nice having them back in the nest, at least for a little while.
2018 was an eventful year in the world of condo hotels and vacation properties. We saw lots of new properties and interesting changes in the industry. I thought I'd take a moment to look back on this year and also provide some of my thoughts looking toward 2019 by replying to some of the questions I've been asked lately by my clients.
How would you characterize 2018 in the world of condo hotels and vacation properties?
In 2018 we saw excitement and enthusiasm for condo hotels and vacation properties. The mood of the market was optimistic.
Many people who'd seen success in the stock market in the past few years were looking to take some of their profits and diversify their investments with real estate. And some were finally able to afford that vacation home they'd dreamt of for years. Developers were happy to meet their needs by building attractive properties with appealing amenities.
During 2018 you primarily offered properties in the U.S. and in Europe. What would you say is the biggest difference between the two?
U.S. condo hotel properties are primarily designed to be great vacation homes, and SEC regulations prohibit developers from selling them as investments. Instead, they are sold as "real estate with a lifestyle."
In Europe, developers approach their projects differently. Their focus is on how to make the investment aspect of the deal most attractive to buyers. That's why they give higher rental returns and some even provide an exit strategy in which they will buy the unit back from the owner at a guaranteed price a few years down the road.
What is the biggest trend you're seeing? 
The biggest trend we're seeing is seller leaseback programs. While SEC regulations in the U.S. don't allow developers to project revenue for condo hotels because the numbers are speculative, this year we saw more developers offering leaseback programs to offset any buyer concerns.
In a seller leaseback program, the developer agrees to lease back the buyer's condo hotel unit and pay a guaranteed annual rate of return, usually ranging from 5% to 8% of the purchase price, for at least the first few years.
As you can imagine, guaranteed rent via a leaseback program is extremely attractive. Our most requested properties, currently offering 10% returns, include St. Brides Court and Carmarthan Bay, both in the UK.
Do any U.S. projects have leaseback programs?
Yes, this year we saw the popularity of the seller leaseback grow and the trend spread to several of our Florida properties, although the rates of return are a bit more subdued than in Europe and the leaseback term is typically limited to two years.
Our most recent offering, The Avalon in Clearwater Beach has a guaranteed leaseback of 8%. In Orlando, The Grove Resort & Spa offers 10% on qualifying inventory, and YotelPad Miami offers 8%.
Why do developers offer leasebacks at all?
Typically, a new hotel takes two to three years after opening before reaching a stable level of occupancy. During those first couple of years, the rental program may produce insufficient revenue for buyers to get a return on their monies from their share.
To generate sales, some developers take that perceived risk off the table by guaranteeing buyers a return for those first few years until the operation is running at peak levels.
Do condo hotel owners typically make money when they place their units into the hotel's rental program?
Certainly they do during the seller leaseback program period, as the return is guaranteed. After that, or in properties that don't have a leaseback program, profitability depends on a lot of variable factors.
When you buy a condo hotel unit, you are essentially a hotelier of a one-unit property. Revenues are susceptible to everything from high gas prices, to weather-related concerns, to hotel competition.
For U.S. properties, it's best to look upon a condo hotel as a hassle-free vacation home purchase. Use it and enjoy its amenities and the area's weather and attractions. Someone else takes care of maintaining your unit and keeping it rented.
The revenue your unit generates will help defray the costs of ownership and potentially more, but understand there's no guarantee. Your best bet is to find the right well-managed property; with the right package of amenities, location and pricing; and then buy it at the right time. In that case, not only will you see a decent return, you'll also likely make money on appreciation when you sell.
How do you see the effects of the recent stock market decline affecting real estate?
The recent stock market decline is a reminder to investors that they should diversify their holdings. Real estate can be a great hedge, and some people will always feel safer owning bricks and mortar in times of turmoil.
If stock market volatility continues, we expect to see more people direct their investments into properties, including condo hotels and vacation homes.
In previous years, Miami has been the hotspot with the most construction activity. How'd it go in 2018?
We saw activity but not as much as in 2012-2015, the years following the real estate market crash. Frankly, there's not much undeveloped land in the Miami area so any new property means purchasing, then demolishing an existing property.
In 2018 the property that garnered the most excitement was Okan Tower Miami. At 70 stories, it will become one of the tallest skyscrapers in the Miami area. Despite not offering any seller leaseback program, buyers are attracted to the Hilton name, as well as the project's five-star amenities.
What was your most interesting property this year?
I'd have to say it's a tie between two properties. The first is Treetops Hotel & Spa in South Wales UK, with its tie-in to the Bear Grylls Survival Academy and amenities that include a ski mountain with fake snow, equestrian trails, indoor skydiving and dozens of other amazing activities. It is one of the most Disney-esque developments I've seen being built anywhere since, well, Disney World itself was built in Orlando in the 1970's.
The second property would be Secret's Hideaway Resort in Orlando. Who would have guessed when we thought it would be "fun" to offer a condo hotel that caters to nudists and the swinger lifestyle that it would become our number-one selling property in the country! In fairness I should add that many of the buyers are investors seeking rent revenue and appreciation more than an opportunity to swing.
Where are you seeing most of the condo hotel buyer activity these days?
It's got to be Orlando. In 2018, I'd say the draw of Mickey Mouse far exceeded buyer interest in our beachfront properties here in South Florida.
As mentioned, we have seen tremendous sales activity in The Grove and Secret's Hideaway, but we also had a lot of interest in traditional condos in a project called Sandlake Station Condominium.
Are you seeing any development in the Caribbean?
Not as much as I'd like to, but I do hear whispers of more properties coming in 2019. One property in particular that seems to really make the phone ring is the Hacienda Samana Bay in the Dominican Republic.
With fully furnished junior suites starting as low as $113,000, buying a vacation home in the islands does not need to break the bank. Then there's also the attractive, five-star property I mentioned earlier in Grand Cayman Island, the Grand Hyatt Grand Cayman.
How does the future look for condo hotels?
This is the end of our 16th year selling condo hotels. We started in 2002 with a handful of properties all located in South Florida and a tiny four-page website. We've since marketed hundreds of condo hotel and vacation home properties all over the world.
While condo hotels started as a mere trend, they've now become a stable category of real estate property. People love the idea of owning a hassle-free vacation home with great amenities in a highly desirable location. And the fact that they offer an opportunity to potentially earn rental revenue and a profit from appreciation when sold is icing on the cake.
At Condo Hotel Center we intend to keep our eyes open for new properties and to get the word out to you as fast as possible. We thank you for subscribing to our Property Alerts and requesting our detailed data sheets. The hallmark of our business is to provide all of the information buyers need to make informed decisions.
We appreciate every buyer, every referral and every opportunity to earn your business. Thank you and best wishes to you and your family for a happy, healthy and successful 2019.
Happy New Year!
Joel Greene
Licensed Real Estate Broker
Condo Hotel Center
1368 NW 165th Ave.
Pembroke Pines, FL 33028
(954) 450-1929
Joel@CondoHotelCenter.com
www.CondoHotelCenter.com
Want to know more about me? Click below:
//www.condohotelcenter.com/joel-greene.html
© Condo Hotel Center. All rights reserved. No portion of this Property Alert newsletter may be reproduced, exhibited or distributed without the express written permission of Condo Hotel Center. Condo Hotel Center takes copyright infringement seriously. Violators will be prosecuted to the fullest extent of the law.Although Condo Hotel Center believes the information contained in this Property Alert newsletter to be accurate and complete, Condo Hotel Center can make no such guarantee. All features and descriptions are subject to change. Please speak with your personal legal and financial advisors to determine whether this property is suitable for your objectives.