New Condo Hotel in Belize<br> Palm Reef  
Individual Units from $171,343
May 7, 2013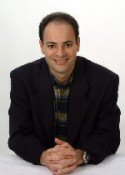 Hello.  Joel Greene here from Condo Hotel Center.  Today I'll be telling you about a new luxury resort being developed in beautiful Belize.  Nestled between Mexico and Guatemala, this small, tropical nation offers a year-round paradise for the barefoot inclined.
Here's how Belize promotes itself:  "You want a vacation. We deliver a state of being. Explore a Caribbean getaway where your senses come alive in one of the last unspoiled places on earth.  With mystical Mayan temples, pristine rainforests and a barrier reef, reward yourself with the soul-stirring charms of Belize."
Sounds good, doesn't it?  Belize is the only country in Central America where English is the official language.  And here's one more interesting fact.  This one will stick in your memory forever.  It's the birthplace of chewing gum, originally made from the sap of sapodilla trees, which grow wild in the rainforests of Belize.  Who knew?
Belize Condo Hotel
Palm Reef, in southern Belize, is in a safe, tropical location that caters to the North American, middle-class retiree, investor and vacation/second homeowner.
It will be an up to 300-unit upscale, eco-friendly, condo hotel community in southern Belize.  Unlike a traditional condo, owners will be able to use their condo hotel unit as they wish (up to six months a year) and then place it into the rental program to generate revenue when they're not there.
Located on a 10-acre site, the community will ultimately have eight buildings.  The design of each building will use the best methods of "green" construction, such as, geo-thermal cooling, solar power, and LED lighting.
Built in Phases
Construction on the first condo hotel building at the resort will begin in the next few months.  Already completed is a three-story, 5,000 sq. ft. facility.  It currently houses the community's sales center but will eventually have guest amenities such as an upscale restaurant, gift shop and art gallery.  Its lobby will have an indoor river with a bridge meandering through it, a game room and a business center.
The residential portion of the development will be built in phases.  Phase I will consist of two, six-story buildings with up to 86 condominiums in total.  It is expected to be complete by winter 2014.  These buildings will sit upon two acres of land with 400 feet of oceanfront, overlooking both the Caribbean Sea and the Mayan mountains.  They will be the most attractively priced condos in the resort, as future buildings will be offered at higher prices.
Future expansion will include phases II and III, which will consist of five condo buildings.  They'll have a minimum of 175 condominium units, with 800 feet of lagoon waterfront, a restaurant and eventually a marina.
Resort Amenities
Palm Reef will feature tropical landscaping and a full complement of amenities including:
• 300 ft. long infinity edge pool with swim up bar • Garden islands, waterfalls, lounge in pool area • Fitness center  • 2 restaurants – one a café and the other fine dining • Boardwalk and walking trails • Decorative water and fire features throughout resort • Up to 200' dock extending into the Caribbean Sea • Business center • Game room • Rooftop gardens, hot tub, open-air kitchen and outdoor rain showers  • Elevator in each building • Mini-storage units  • Marina: part of Phase III, up to 100 slips, with restaurant and bar
The resort will also have room service, concierge service, maid service, poolside service, 24-hour security and airport shuttles.
Fully Decorated Condos
Exquisitely designed studios, and one-, two-, and three-bedroom resort residences are available.  Each condo will have a private balcony and views of the Caribbean Sea, lagoon and mountains.
Because this resort is a condo hotel, the units will be delivered fully furnished.  The design of the furniture will be modern, elegant Caribbean/Mayan style.
The condos come with fully-equipped kitchens with granite or stone countertops and custom cabinets.  The master baths will feature marble or stone flooring and solid wood cabinetry.
A Wonderful Location
Squeezed between Mexico's Yucatan coast and Guatemala to the south, sparsely populated Belize is a Central American paradise.  It offers:
Tropical jungle flora
Endless white beaches
Caribbean Sea with amazing reefs for snorkelers
Great fishing
Mayan ruins
Palm Reef is located in Maya Beach, on the Placencia Peninsula, in southern Belize.  It is a 25-minute flight from Belize City, a seven-minute drive from the new international airport, and a two-hour flight from the southern United States.  Nonstop flights are available from Belize City to Houston, Miami, Atlanta, Dallas, and Charlotte, North Carolina.
There are many new projects under development on the peninsula, including a golf course, casino, yacht club, convention center, and cruise ship terminal, marina with docking facilities, shopping areas and hotels.
Nice Perk – Intrawest Exchange
Palm Reef has a marketing partnership with Intrawest International, one of the world's largest resort developers.
Owners of the condo hotel units will be able to exchange the use of their resort home for luxury accommodations in over 200 resort properties across North America.
10% Discount for Condo Hotel Center Buyers
Choose from studio, one-, two- and three-bedroom and penthouse residences ranging in size from 352 sq. ft. to 1,523 sq. ft.
Prices start at $171,343 and go up to $1,325,238 for the largest penthouse.  However, Condo Hotel Center has worked out a special arrangement with the developer to get our buyers a 10% discount off those prices for a limited time!
Want to know more?  I've got plenty of details in a data sheet.  Just provide your name and address per the developer's requirements and we'll get that right out to you.
Request the Palm Reef data sheet here.
Your Second Home, a Tropical Getaway
Doesn't Belize sound terrific?  Lush rainforests, white sand beaches, an all-around hidden paradise feel, and who wouldn't want a second home in the birthplace of chewing gum?
You can read more about Belize here.
If you're ready to skip the crowds and enjoy a simpler, more beautiful way of life, I hope you'll consider Palm Reef.  As always, thank you for your interest in the properties we showcase.
Joel Greene
Licensed Real Estate Broker
Condo Hotel Center
1368 NW 165th Ave.
Pembroke Pines, FL 33028
(954) 450-1929
Joel@CondoHotelCenter.com
www.CondoHotelCenter.com
www.CondoHotelsDubai.com
www.WorldClassCondoHotels.com
www.CondoHotelsBahamas.com
www.CentralAmericaSecondHomes.com
www.DominicanRepublicVacationHomes.com
www.BiscayneLandingMiami.com
Want to know more about me? Click below: //www.condohotelcenter.com/joel-greene.html

Follow us on Facebook.
© Copyright 2013 Condo Hotel Center
*All rights reserved. No portion of this Property Alert may be reproduced, exhibited or distributed without the express written permission of Condo Hotel Center. Although Condo Hotel Center believes the information contained in this Property Alert to be accurate and complete, Condo Hotel Center can make no such guarantee.