Cotton Bay Village, St. Lucia Vacation Homes
Five Star, Fractional Ownership for Under $44,000
July 9, 2012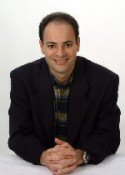 Hello.  Joel Greene here from Condo Hotel Center.  In my last Property Alert, I wrote about a first-class, to-be-built condo development in Coconut Grove, Florida with prices starting at $850,000.
Some of you told me that was a little rich for your blood, especially if the property was to be a second home.  So today, I have a much more affordable option, an island vacation home in the tropics sold as fractional ownership for less than $44,000.  At that price, you should have plenty of money left over for sunscreen and piña coladas!
Cotton Bay Village
Just steps away from St Lucia's famous white sands and aqua blue Caribbean Sea is Cotton Bay Village.  Built in 2005, it is an established, successfully operating, five-star resort that in the past was run as a private property.
 Cotton Bay Village is comprised of 75 apartments, townhouses and villas.  Currently available for sale are the resort's two-bedroom beachfront apartments.  The price for fractional ownership is just £27,500, (roughly $43,133 USD).
This buys you a 1/13th fraction, which allows you four weeks usage per year, plus the opportunity to get a 10% net return for the first three years of ownership, if you only take two weeks of usage each year.  More on this in a minute.
Five-Star Features
The amenities at Cotton Bay Village are what you'd expect of a first-class Caribbean island getaway including:
Swimming pool
Fitness center & gym
Full-service spa
Piano fine dining restaurant
Beach club restaurant & bar
Deli
Close proximity to St. Lucia Golf & Country Club
Horseback riding on beach
Onsite instruction for windsurfing & kite boarding
24-hour security
Room service, butler service, poolside service
Kids club
The individual apartments are approximately 1,332 square feet and have two bedrooms and private balconies.  They're exquisitely designed and furnished.
The kitchens feature granite countertops and come fully equipped with stainless steel appliances and all cookware.  The master baths feature custom-designed marble vanity tops, designer-quality mirrors and lighting.
Great Location
St. Lucia is an island in the Caribbean Sea, south of Florida and the U.S. Gulf states.  Visitors can choose to fly direct, stop off on a cruise or just pop over from one of the nearby islands like Martinique, St. Vincent or Barbados.  More than a dozen airlines service St. Lucia's two airports and various cruise lines and local ferries offer additional transportation options.
The island offers a natural landscape of palm-fringed beaches and miles of unspoiled rainforest.  Amazing waterfalls, breath-taking views, tropical weather, friendly locals and authentic culture impress even the most travelled individuals.
Cotton Bay Village lives up to its name with its location overlooking peaceful Cotton Bay, which is on the island's northeast coast.
St. Lucia Golf & Country Club with its 18-hole championship golf course is within a mile.   Slightly farther at two miles out is Rodney Bay with its shops, restaurants and nightlife.
At Cotton Bay Village you'll have access to world-class big game fishing, swimming, beach touring, sailing, surfing, diving, wind surfing and other water sports, horseback riding, golf, tennis, shopping, dining.
Day tours are available to volcanoes, national parks, and the world-famous twin peaks of the Piton Mountains.
Affordable Ownership
As I mentioned earlier, 1/13th fractional ownership is currently being offered for £27,500, ($43,133 USD).  Owners can enjoy the security of a 10% net rental return per annum, which continues for three years after the purchase.  Since the property is already open and operating successfully, owners receive positive cash flow from day one.
Once the three years have passed, all returns from the rental of their unit will be shared 50/50 with the hotel management.
For the first three years there is no maintenance fee, and then only $50 per month thereafter.  There are also no real estate taxes, as these are already included in the purchase price.
A fee of £500 (about $783) is due upon making a reservation and is fully refundable for 30 days.  This way, you will have time to take a viewing trip to the resort and appreciate its exquisite location for yourself.
After 30 days, 100% payment is due.  Full payment is required at closing – 30 days from making the reservation. There are no other closing costs.
More Information
I have more information on Cotton Bay Village in my data sheet.  You'll just need to provide your full name and contact details to receive it:
Request the Cotton Bay Village data sheet here.
Even though I live in South Florida, the idea of a tropical vacation home on the Caribbean Sea sounds mighty tempting to me.  I hope you feel the same way.
As always, thank you for your interest in the properties I showcase.  If I can answer any questions for you or show you any properties in the Miami area, please don't hesitate to ask.
Have a great day!
Joel Greene
Licensed Real Estate Broker
Condo Hotel Center
1368 NW 165th Ave.
Pembroke Pines, FL 33028
(954) 450-1929
Joel@CondoHotelCenter.com
www.CondoHotelCenter.com
www.CondoHotelsDubai.com
www.WorldClassCondoHotels.com
www.CondoHotelsBahamas.com
www.CentralAmericaSecondHomes.com
www.DominicanRepublicVacationHomes.com
www.BiscayneLandingMiami.com
Want to know more about me? Click below:
//www.condohotelcenter.com/joel-greene.html

Follow us on Facebook.
© Copyright 2012 Condo Hotel Center
*All rights reserved. No portion of this Property Alert may be reproduced, exhibited or distributed without the express written permission of Condo Hotel Center. Although Condo Hotel Center believes the information contained in this Property Alert to be accurate and complete, Condo Hotel Center can make no such guarantee.