A Journey to South America
Yoo Punta del Este, Luxury Condos
April 14, 2011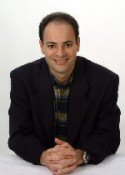 Joel Greene here from Condo Hotel Center. Lately we've been showcasing a lot of Miami properties in our Property Alerts. That's because there have been some phenomenal buying opportunities here.
Today, I'm going to venture out of Miami, out of the U.S. and out of North America to tell you about a unique property in a country we've never before featured – Uruguay in South America. I know it's not mainstream and probably not the land of your vacation dreams, but at least hear me out.
This condominium and the area where it's located, have a lot to offer. Plus, the developer is offering a significant discount exclusively to Condo Hotel Center customers. More on that in a minute. First some background.
Uruguay's Newest Development
Yoo Punta del Este is a 21-story, high-rise building containing 198 condominium residences units. The property is brand new, construction just completed a few months ago, and is now open and operating.
The look and feel of the development were created by Philippe Starck, known worldwide for his unique approach to design. He is responsible for designing the interiors of the most innovative and admired hotels, from the Delano in Miami to the Hudson in New York. He is said to "reinvent objects, manipulate space and inspire one-of-a-kind living."
That's just what he did with Yoo, created an ultra-contemporary, unique building that offers a luxurious resort lifestyle.
Five-Star Amenities
Yoo Punta del Este has all the upscale features and amenities you'd expect from a top-of-the-line resort. Designed by Starck, they include a majestic lobby and promenade that leads past a library filled with classics and out to a spacious deck with an impressive infinity pool.
Yoo Punta del Este also has:
Full-service spa (6,730 sq. ft.)
PINK, an upscale restaurant
Your Fit, a fully-equipped gym
Private movie theater for up to 16 people
Business center/conference room
Solarium
Large outdoor deck
Infinity swimming pool, spa, sauna and indoor pool
Clubhouse with private, fully-equipped barbeque
Yoo Punta del Este also offers five-star services including valet, concierge, housekeeping, room service, 24-hour security and a shuttle to the nearby beaches.
A Great Location
Yoo Punta del Este is located in the heart of the Art District, an area known for its glamour and one of the most exclusive beachside resorts in South America. The location is between the west side of the peninsula, called the Mansa beach (calm side), and the east side of the peninsula, called the Brava beach (wild side). Both beaches are just a five minute drive away and offer all types of water sports from surfing to sailing and diving.
Yoo is also near a mall, restaurants, nightclubs, casinos and cultural attractions. It's the perfect spot to enjoy your resort lifestyle.
The local airport is 20 minutes from Yoo. Montevideo, the capital of Uruguay, is a 90-minute drive and is home to the recently opened Montevideo International Airport.
Why Uruguay?
Uruguay is a small and friendly country in the southeastern part of South America with a pleasant climate. Ever since its independence in 1825, Uruguay has been characterized by a long history of democracy and stability.
Uruguay has a population of 3.5 million. Half of these inhabitants live in Montevideo, the country's capital. While Montevideo is a very modern and vibrant city, with a long multicultural tradition, it has preserved a small but charming colonial district.
Uruguay's only land border is with Brazil to the north. To the west lies the Uruguay River and to the southwest lies the estuary of Rio de la Plata, with Argentina only a short commute across either of these bodies of water. To the southeast lies the southern part of the Atlantic Ocean.
Uruguay spans 68,000 square miles. The country's economy has been marked by stability and prosperity. Its grasslands, rivers and seacoasts combined with the cosmopolitanism of its people and its predictable fair weather make it a desirable place to live and vacation.
Discounted Pricing at Yoo for CHC Clients
Yoo Punta del Este has one- and two-bedroom condos and one penthouse available, many on higher floors with impressive views. As I mentioned at the beginning of this write-up, Condo Hotel Center has negotiated a discount. Our buyers will get 15% off any unit purchased.
The prices for the general public range from $283,750 to $396,750. However, with the 15% discount, the range for our buyers is even more affordable, $241,188 to $337,238.
Yoo is a condominium, but you will have an opportunity to place your unit into a professionally-managed rental program, if you'd like.
Request a Data Sheet
I've put together a data sheet with many more details and photos of this unique property. You'll need to provide your full name and contact information per developer requirements and then we'll get that right out to you.
Request the Yoo Punta del Este data sheet here.
Other Properties Available
If Uruguay isn't your cup of tea, then be sure to check out the many other locations and properties we offer. (See featured properties here and only Florida properties here.)
As always, thank you for your interest in the properties we showcase at Condo Hotel Center. Feel free to forward this Property Alert to anyone you think might enjoy our write-ups.
Have a nice day and as they say in Uruguay, hasta luego (until later).
Joel Greene
Licensed Real Estate Broker
Condo Hotel Center
1368 NW 165th Ave.
Pembroke Pines, FL 33028
(954) 450-1929
Joel@CondoHotelCenter.com 
www.CondoHotelCenter.com
www.CondoHotelsDubai.com
www.WorldClassCondoHotels.com
www.CondoHotelsBahamas.com 
www.CentralAmericaSecondHomes.com
www.DominicanRepublicVacationHomes.com
Want to know more about me? Click below:
//www.condohotelcenter.com/joel-greene.html
Follow us on Facebook.
© Copyright 2011 Condo Hotel Center
*All rights reserved. No portion of this Property Alert may be reproduced, exhibited or distributed without the express written permission of Condo Hotel Center. Although Condo Hotel Center believes the information contained in this Property Alert to be accurate and complete, Condo Hotel Center can make no such guarantee.