The Westin, Le Paradis Beach,
Golf & Marina Resort
St. Lucia – First Tier Prices,
Special Incentives for Condo Hotel Center Clients
May 30, 2007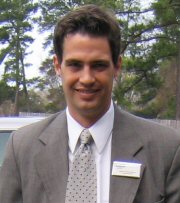 Hello, it's Henry Perfilio from Condo Hotel Center with an amazing property to tell you about today. If you love the Caribbean, and who doesn't, you'll want to hear about this opportunity – a $1 billion development in St. Lucia. Best of all, you have an opportunity to be among the very first owners!
The St Lucia Tourist Board advertises the following:
"The island of St. Lucia is for travelers seeking pleasure through the wonder of the undiscovered, the adventure of the unfamiliar, the freshness of the unspoiled and the stimulation of the exotic." If you think you qualify, then you'll want to read on, as today's Property Alert is about the first branded condo hotel on St. Lucia.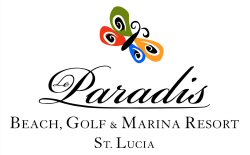 It will be an incredible resort, and there are some terrific incentives currently being offered to buyers, plus a couple of special bonuses that we were able to negotiate exclusively for Condo Hotel Center clients. (More on these buyer incentives in a minute.)
Le Paradis will be a master-planned resort community on St. Lucia. It will span 554 acres and will include luxury condominiums, golf estate home sites, villas, penthouses and dock-o-miniums.
We'll be focused today on the resort's only condo hotel, The Westin Le Paradis.
But first, let me give you a little background on St. Lucia and then dazzle you with the details regarding the Le Paradis development.
A Lush, Tropical Gem
St. Lucia is the sort of place that travelers dream about–a tropical island that is still relatively unknown. One of the Windward Islands of the Lesser Antilles, it is south of Florida, located midway down the Eastern Caribbean chain, between Martinique and St. Vincent, and north of Barbados.
It is just a three-hour flight from Miami, four hours from New York, seven hours from Chicago, and eight hours from London.
St. Lucia is only 27 miles long and 14 miles wide, (238 square miles), with a shape that is said to resemble either a mango or an avocado, depending on your taste. The Atlantic Ocean kisses its eastern shore, while the beaches of the west coast owe their beauty to the calm Caribbean Sea.
A central mountain range runs the length of the island. Forests dominate the mountains, while jasmine, scarlet chenille and wild orchids provide splashes of color to the lush green slopes.
The two towering volcanic cones, Gros Piton and Petit Piton are among the Caribbean's most famous landmarks and provide visitors with an opportunity to visit a "drive-in volcano" and take a dip in the therapeutic sulphur springs.
St. Lucia is recognized as one of the leading whale watching sites in the area with over 20 different species regularly spotted throughout the year.
The island has a delightful tropical climate with an average temperature of 77 degrees all year round.
Oprah's O Magazine recently ranked St. Lucia #1 of the "Top Five Places to See in Your Lifetime."
An Ideal Location for an Island Resort
Now that you have a vision of this beautiful island, let me describe the setting for the resort.
Le Paradis will be located on the pristine east coast of St. Lucia. The land rises from zero to 620 feet above sea level so every piece of property in the resort has a view of the ocean or bay. It encompasses more than a mile of unspoiled beach.
The resort is located on one of the most protected bays on the island. Praslin Bay is shielded by an interlocking reef system so no ocean swells enter the bay.
Three stunning elevated peninsulas form part of the Le Paradis coastline with dramatic cliffs and natural rock features.
Le Paradis Beach, Golf & Marina Resort
Le Paradis is the first branded master planned luxury resort community on St. Lucia. It will span a spectacular 554 acres and be built in three phases over the course of five years.
The Westin condo hotel will be one of the main centerpieces at Le Paradis. It will be a four-star property with 286 luxurious units.
Here's a brief list of the other major components of Le Paradis:
Five community pools
Casino amenities
Five-star boutique hotel
Mega-yacht marina
Marina village
25,000 sq. ft. conference facilities
15,000 sq. ft. branded spa
1,200 sq. ft. fitness center
1,500 Westin kids' club
Multiple restaurants including fine dining
Entertainment lounges & bars
Poolside snack bar
Aquatic activities center
Beach club
Floodlit tennis courts
Greg Norman golf course with clubhouse
Full-service business center
Upscale retail shops
Commercial center
Helipad
Nature trails
Equestrian center
24-hour concierge, valet & security service
Permit me to elaborate on some of the biggest amenities.
Six New Courses Designed by the Biggest Names in Golf
In St. Lucia there are six new golf courses currently being planned. Each one will be designed by a master: Greg Norman, Jack Nicklaus, Arnold Palmer, Christy O'Conner Jr. and Robert Trent Jones. As you can imagine, six new signature golf courses will profoundly affect the tourism in St. Lucia and will ensure its position on the world map as a major golf destination.
The Greg Norman-designed course will actually be part of Le Paradis. It will open in 2008. The club house will sit 275 feet above sea level, and all 18 holes will offer extraordinary views of the ocean and bays. The course will feature the signature "Shark's Bight" 12th hole. There will also be a golfing college and driving range.
Greg Norman states, "This site is absolutely breathtaking, and we have strategically positioned golf holes on sheer cliffs that sit hundreds of feet above the ocean.
The course will be managed by Troon Golf. Troon manages 185 of the world's most luxurious courses around the world with 34 of those courses in the top 100 rankings.
International Branded Spa
Le Paradis will have a 15,000 sq. ft. branded health spa. It will be elevated 100 ft. above sea level with stunning ocean views and footpaths leading to a private bathing beach.
It will encompass:
26 treatment cabanas
Sun terraces
Satellite pool
Saunas
Jacuzzi
Steam rooms
Lap pool
The Yacht Marina & Village
A marina and marina village complex are part of the extensive plans for Le Paradis. The marina will be constructed in Phase 2, to be completed approximately April of 2010. It will include 42 berths of varying lengths up to mega yachts of 220 ft.
In the marina village complex, there will be land-based amenities such as customs and immigration offices, a supermarket, gas station, upscale shops, restaurants, banking and 55 marina residential home sites. There will also be a 125-room, five-star hotel.
Colonial-style Architecture
Getting back to the condo hotel, its architecture will be reminiscent of its colonial past with a mix of Anglo-French Caribbean tones: timbered balconies and verandahs, stylish ship-lap boarding, shingled roofs of native wood and spectacular roof lines incorporating gingerbread fret work.
Designed to maximize the indoor and outdoor living experience while encompassing every modern amenity, the exterior finishes of rustic detail will harmonize with the landscape.
Lavish Condo Hotel Residences
Pre-construction offerings include 286 condo hotel residences of one-, two- and three-bedrooms.
These units will be fully furnished and will include:
Designer interiors
Gourmet kitchens with professional-grade appliances and stone or granite counter tops
Upscale Kohler plumbing fixtures
Plasma TV
High-speed internet service
Central security system
The Westin Brand Means Quality
The condo hotel at Le Paradis will carry the Westin Hotel & Resorts brand, which is owned by Starwood Hotels and Resorts Worldwide, one of the leading hotel companies in the world with about 750 properties in more than 80 countries.
Westin has 161 hotels and resorts in 35 countries. It has been voted the number one upper-upscale hotel brand in the U.S. for the past three years in Business Travel News.
Why the Timing Is Right for This Condo Hotel
St. Lucia is poised to explode upon the world scene as a premier golf, spa and yachting destination in the Caribbean.
The world's most exclusive resorts, including Ritz-Carlton, Hilton and Raffles Resorts, are racing to open their doors on St. Lucia. These other resorts have just begun their development stage, but Le Paradis has broken ground and is off to a running start.
It is the first luxury resort to offer ownership on St. Lucia. You have the opportunity to get in ahead of the surge and the appreciation in value destined to occur when these big-name resorts begin their promotions.
Construction Schedule and Pricing
Construction on Phase I of Le Paradis, which includes The Westin, began January 2007. The expected completion of Phase I is September 2008. But you can reserve your unit today at first-tier, pre-construction pricing:
One bedroom unit, 950 sq. ft. plus balcony, $495,000 to $630,000
Two bedroom unit, 1,651 sq. ft. plus balcony, $838,000 to $982,000
Three bedroom unit, 2,300 sq. ft. plus balcony, $1,100,000 to $1,330,000
Special Buyer Incentives
One of the goals we have at Condo Hotel Center for our Property Alerts is to make you aware of new projects before the general public. And with Le Paradis that's just what we're doing.
Not only do you have an opportunity to get in super early on Le Paradis when prices are at first-tier levels and you can have your pick of condo hotel units, but you will also receive the following priority incentives which the developer has negotiated with the St. Lucia government:
Income tax and withholding tax exemption on rental income earned
Alien landholder's license fee waiver
Income tax waived
Stamp duty exemption
Vendor's tax exemption
Plus, Condo Hotel Center was able to negotiate the following special incentives exclusively for our buyers:
Golf initiation membership fee waived
Golf dues waived for two years
Troon Advantage VIP card – discounts at other Troon golf courses
The combined value of all these incentives is over $100,000!
More Information Available
As long as this Property Alert is, I have lots more information to provide you on The Westin Le Paradis. This resort just has so much to it!
I've put together a comprehensive data sheet that summarizes all the details. To receive it (no obligation), you'll need to provide your full name and contact information in accordance with the developer's requirements.
Request The Westin Le Paradis data sheet here.
Paradise in the Making
I hope you enjoyed learning about The Westin, Le Paradis Beach, Golf & Marina Resort on St. Lucia. I do believe this resort is a true paradise in the making. And I'm pleased to be able to offer you an opportunity to be one of the very first owners!
As always, thank you for your interest in news from Condo Hotel Center. If you haven't checked our Featured Properties page lately, be sure to do so. We're continually adding new inventory from around the U.S. and the world.
Also, please feel free to share this Property Alert with others. We're always looking to grow our readership. (They can subscribe here to get their own copy.)
Joel Greene
Licensed Real Estate Broker
Condo Hotel Center
1368 NW 165th Ave.
Pembroke Pines, FL 33028
(954) 450-1929
Joel@CondoHotelCenter.com
www.CondoHotelCenter.com
www.CondoHotelsDubai.com
www.WorldClassCondoHotels.com
www.CondoHotelsBahamas.com 
www.CentralAmericaSecondHomes.com
www.DominicanRepublicVacationHomes.com
Want to know more about me? Click below:
//www.condohotelcenter.com/joel-greene.html
Follow us on Facebook.
* Copyright infringement is taken seriously by Condo Hotel Center and will be prosecuted.
© Copyright 2010 Condo Hotel Center. *All rights reserved. No portion of this Property Alert may be reproduced, exhibited or distributed without the express written permission of Condo Hotel Center. Although Condo Hotel Center believes the information contained in this Property Alert to be accurate and complete, Condo Hotel Center can make no such guarantee.