Waterline Villas & Marina, Anna Maria Island, FL
West Coast of Florida Offers Sunny Weather & Beautiful Beaches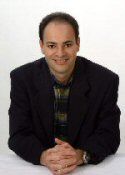 Hi, Joel Greene here from Condo Hotel Center. I'm writing you today because you previously expressed an interest in condo hotel properties located on the west coast of Florida.
My wife Jackie and I recently had an opportunity to stay as guests at Waterline Villas & Marina on Anna Maria Island. I wanted to tell you a bit about the experience and also give you details regarding a special discount on purchase prices for clients of Condo Hotel Center.
You may recall from my earlier Property Alert on Waterline Villas & Marina, it is a Marriott Autograph Collection Hotel that has just come on the market. Autograph Hotels are a curated collection of 180 boutique properties worldwide supported by the services and benefits of Marriott International. 
Prior to learning about Waterline, despite living in Florida for 54 years, I'd never heard of Anna Maria Island, a little gem on the west coast. I thoroughly enjoyed my visit and wanted to share my experience with you.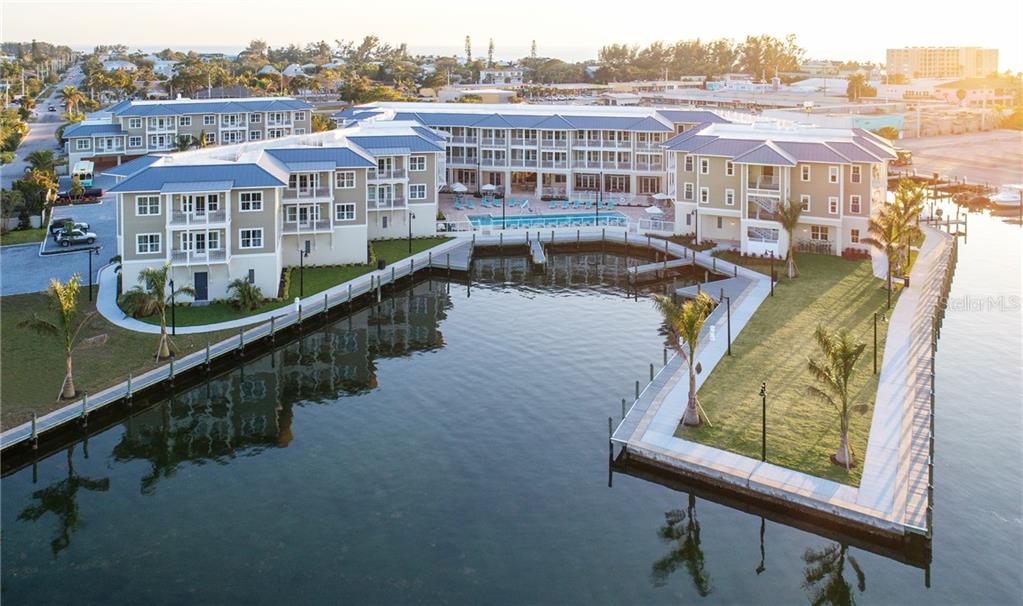 Anna Maria Island: Before we checked into our hotel, Jackie and I ate lunch on the sand at Anna Maria Island Beach Café, right at the entrance to the island. The temperature was around 67 degrees, which in December may sound glorious to northerners but was sweater weather for thin-blooded South Floridians like Jackie and me. It was a bit too brisk to lay on the beach, but we did kick off our shoes to enjoy a leisurely walk on the soft white sand.
Waterline Villas: Upon checking in at the property, Jackie and I were treated like VIPs. The staff greeted us by name, offered tips on what to see, where to eat and where to pick up the trolley if we wanted to experience the island. The manager of the hotel came out of a meeting to personally say hello and to offer his card "if there's anything you need."
Our condo felt very homey and inviting. A care package was waiting for us with snacks, cucumber water, some bottle cozies, sunglasses and a nice bottle of Merlot. The unit had everything we needed to enjoy our getaway, including a fully stocked kitchen, coffee maker and more free coffee than we could drink in a weekend. Our private balcony was spacious and overlooked the property's pool and marina.
The large pool was inviting but too chilly for a swim this visit. The fitness center was well equipped although we were in full vacation mode and opted not to work out.
Activities: In the late afternoon of our first day, we took a private sunset cruise. We got on the boat right at Waterline's dock and were given a lovely two-hour tour. We enjoyed seeing the many ultra-luxurious homes and seafood restaurants that line the waters from Anna Maria to Sarasota, while keeping our eye out for diving pelicans and frolicking dolphins common in this area. We returned to the tip of Anna Maria just in time to catch an amazing sunset.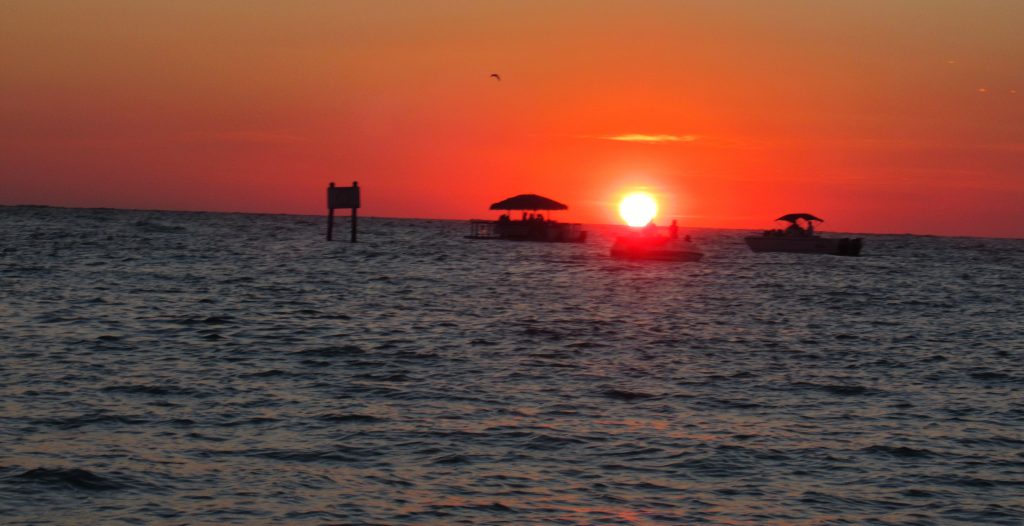 On our second day on the island, we took the free island trolley to one of the two main tourist areas. Pine Ave. offers restaurants, bars, art galleries, ice cream and souvenir shops and, of course, real estate offices.
We exited the trolley at the Anna Maria City Pier Landmark, and then walked along the beach to the tip of the island, where we stopped for lunch at the Rod and Reel Pier and watched the fisherman try their luck as they cast their nets.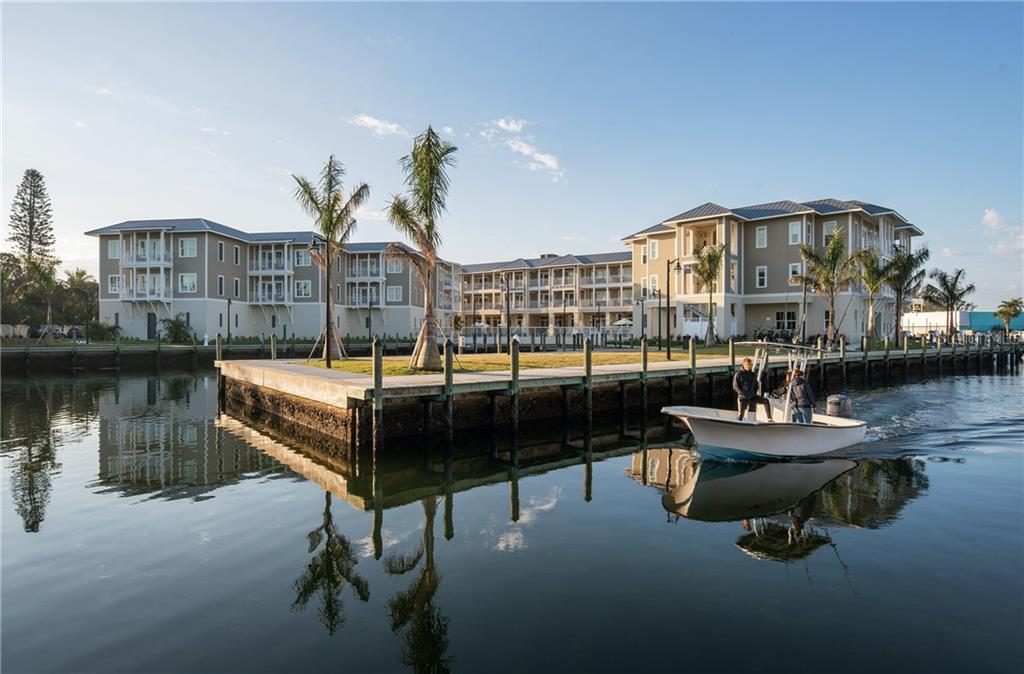 In the evening, we cruised to the island's other hot spot, Historic Bridge Street, where there were ample restaurants and bars. We ended up eating at the Anna Maria Oyster Bar on the Pier, where we dined outside.
That evening, after dinner, we enjoyed that bottle of wine sitting poolside (and socially distant) at the hotel's fire pit, with four visitors from up north, who welcomed us into their conversation.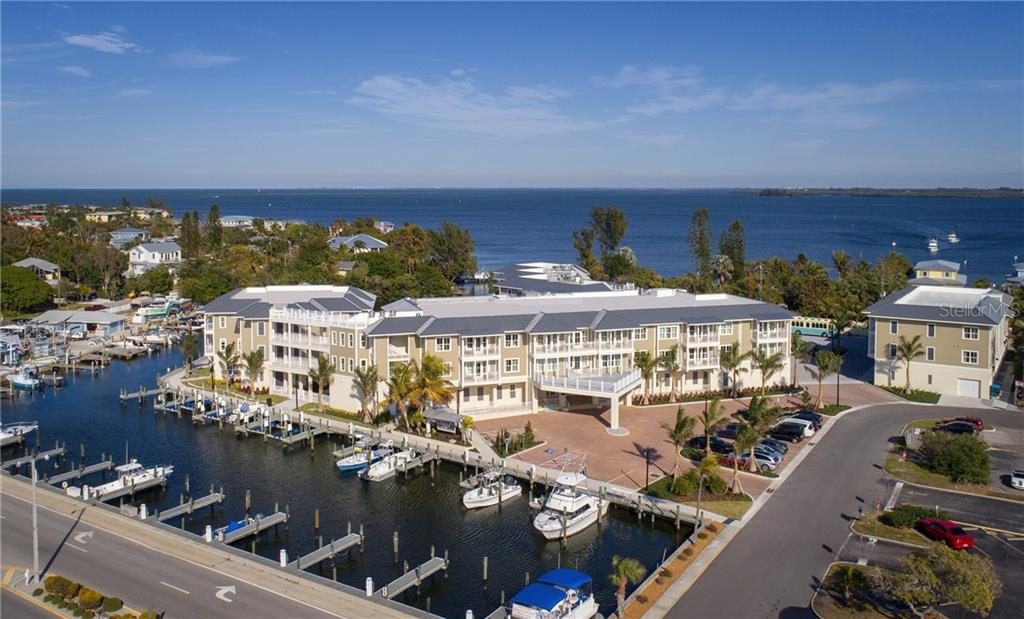 New Restaurant: Our intended weekend trip was pushed up one week because when we originally wanted to visit, the property was 100% full in anticipation of its new restaurant opening.
Waterline Villas has teamed with the Foy family, which owns and operates three restaurants in Lake George, New York and have been featured on the Food Network show, Summer Rush. They are planning for another show, Winter Rush, featuring Waterline's new French restaurant, Chateau Anna Maria, serving breakfast, lunch and dinner, with poolside dining and catering for events at the hotel. Read more about it here.
Favorable Rental Split: Waterline Villas, a Marriott franchisee, offers a low management fee of only 20% (with no added overhead fees) and an all-inclusive HOA fee that allows for a carefree purchase/investment.
Their rental split is a true 80/20 split in the unit owner's favor. The only added cost to the owners is a $150.00 cleaning fee when owners are in residence. With this fee, owners may have their condo cleaned daily at no additional cost.
In most condo hotels, from each dollar of revenue generated from the rental of your unit, typically 10% comes off the top to cover travel agents, commissions, Expedia/Travelocity etc. And then, of the remaining 90%, owners and developers share this equally, basically giving you $.45 on the dollar. In Waterline, you will receive nearly double that.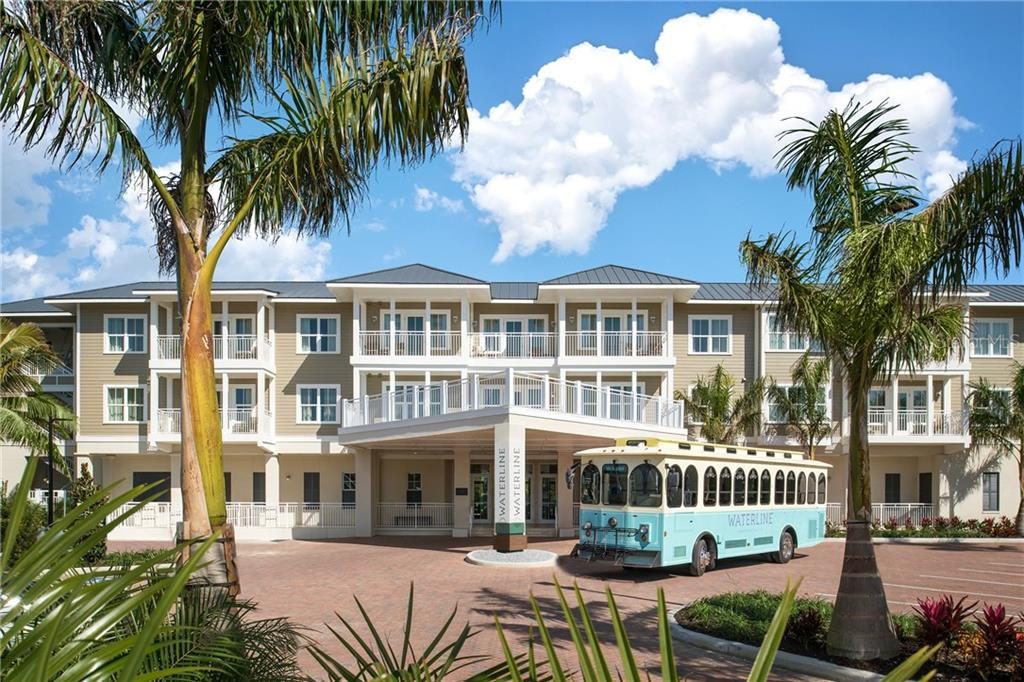 Big Savings: When I visited Waterline, I had the opportunity to sit with the developer's brokers and to hammer out a holiday promotion for Condo Hotel Center buyers. Between now and January 31, 2021, any buyer who reserves a condo at Waterline will get a $21,000 discount off the original offering price. I can assure you that these are the same prices I offered originally, not a discount off inflated prices.
I hope I've given you a deeper insight into beautiful Anna Maria Island and Waterline Villas. With condo hotel units available for immediate purchase and usage, you could soon be enjoying winter 2021 walking barefoot on a white sand paradise just outside your door!
If you'd like to know more, just hit REPLY and request my data sheet. If you'd like to consider a visit to Waterline Villas, let me know and I'd be happy to help you with the arrangements.
As always, thank you for your interest in the properties I showcase.
Warm regards and happy holidays,
Joel Greene
Licensed Real Estate Broker
Condo Hotel Center
1368 NW 165th Ave.
Pembroke Pines, FL 33028
(954) 450-1929
Joel@CondoHotelCenter.com
www.CondoHotelCenter.com
Want to know more about me? Click below:
//www.condohotelcenter.com/joel-greene.html
© Condo Hotel Center. All rights reserved. No portion of this Property Alert newsletter may be reproduced, exhibited or distributed without the express written permission of Condo Hotel Center. Condo Hotel Center takes copyright infringement seriously. Violators will be prosecuted to the fullest extent of the law.
Although Condo Hotel Center believes the information contained in this Property Alert newsletter to be accurate and complete, Condo Hotel Center can make no such guarantee. All features and descriptions are subject to change.
Please speak with your personal legal and financial advisors to determine whether this property is suitable for your objectives.