Visions at Brickell Station
Miami Boutique Condo Hotel with No Rental Restrictions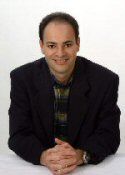 It's an exciting time to be a sports fan here in Miami. We've got a strong case of playoff fever with both the Miami Heat in the NBA and the Florida Panthers in the NHL in the playoffs, both in the eighth seed position. This is the first time ever that two eighth seeded teams from the same city have reached their respective conference championship. I'm looking forward to watching both teams in their best of seven series.
The property I'm featuring today is just a short drive to the Kaseya Center Arena, where the Heat play. If you're a sports fan and enjoy going to games, or if you've been contemplating having a South Florida vacation home that generates rent revenue when you're not using it, you might want to consider Visions at Brickell Station. Read on for details.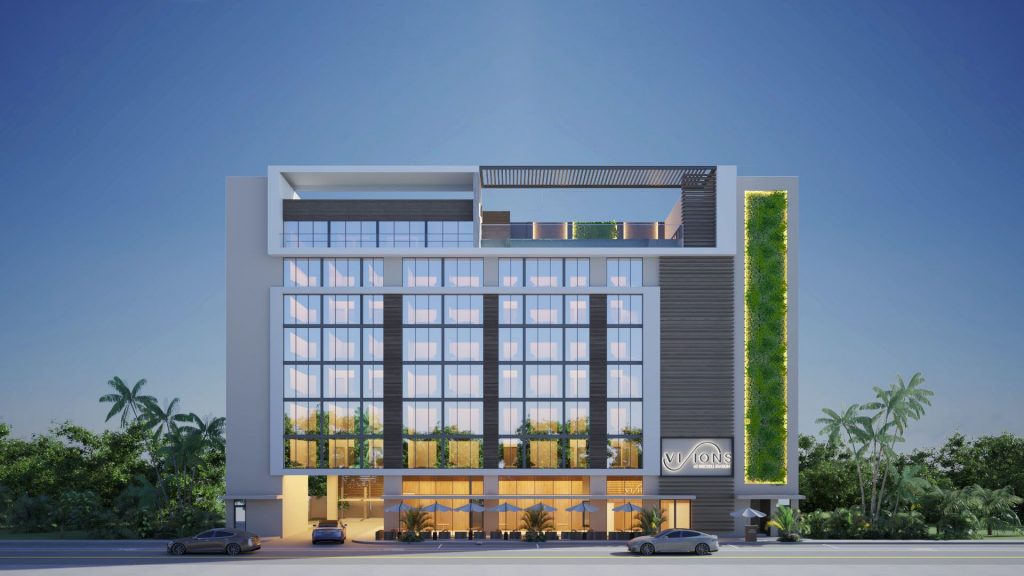 Luxury Living
Visions at Brickell Station will be a condo hotel offering Miami luxury living with advanced technology and efficient modern design. The condo boutique building will be eight stories tall and will feature 111 fully finished and furnished residential units.
As a condo hotel, all the residences are being sold fully furnished and finished. Owners may stay in their residence up to 30 days a year with no restrictions or blackout dates. When they're not using the home, they can participate in the onsite professionally managed hotel program or rent it out themselves through the booking platform of their choice, i.e. Airbnb, Booking.com, VRBO, to earn revenue.
Amenities and a Wellness Theme
Visions will have a wellness component that you don't see at other similar properties. The building and residences will have advanced HVAC systems offering purified air and probiotic eco-sanitizing diffusion to help eliminate bacteria and viruses (something we can appreciate now more than ever!)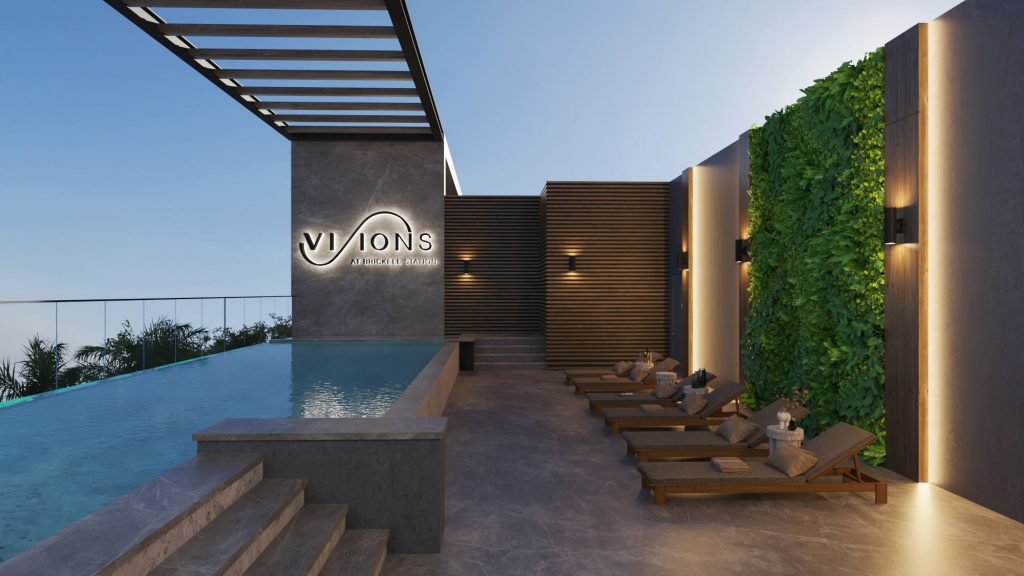 Some of the other wellness features include:
Nontoxic wall covering
Filtered water
Aromatherapeutic diffusers
Vitamin C diffusion therapy showers
Lighting to relax and balance the mind
The Visions brand was created by UNCG, a developer that specializes in building communities that are both eco-friendly and wellness certified.
Among the amenities are:
High ceiling lobby
Restaurant and bar with outdoor terrace
Rooftop pool and terrace
Fully-equipped fitness center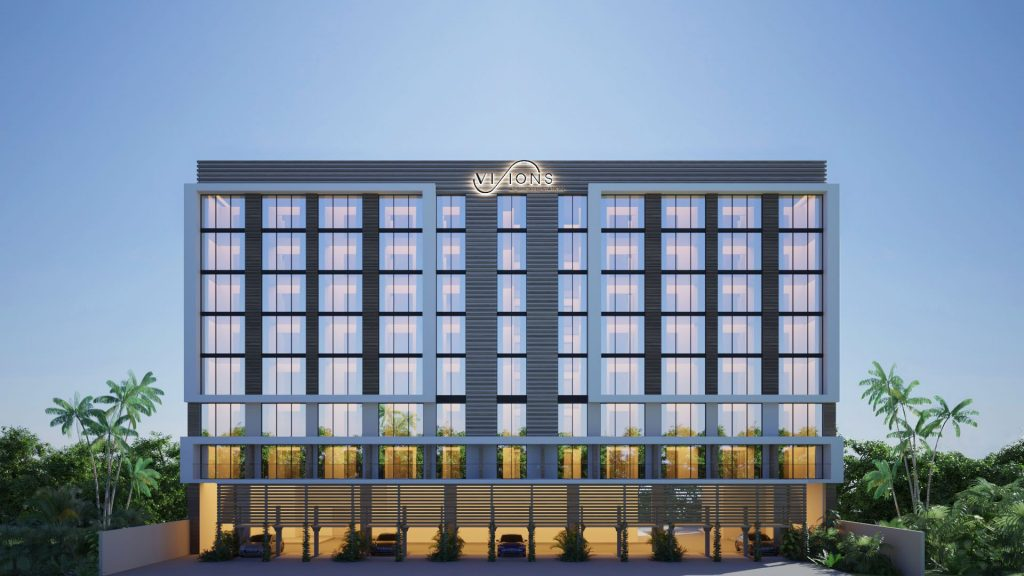 A Great Location in Downtown Miami
The Brickell area where Visions will be located has become a walkable community and one of the nation's most sought-after urban centers. Restaurants, shopping, multiple banking institutions, parks and hotels are all within walking distance or easily accessible through mass transit.
Teeming with cultural significance, Brickell Avenue's high-end retail and fine-dining destinations lure a well-traveled, sophisticated citizen who wants to live, work and play in Miami's exhilarating epicenter.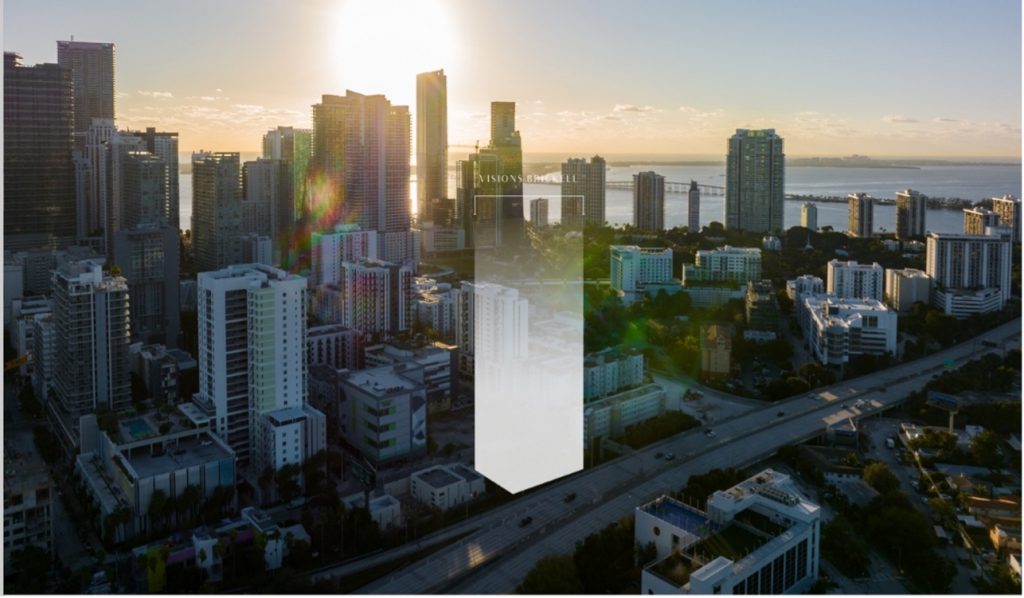 Visions at Brickell Station lives up to its name, as it's only minutes from the Metromover station and the Brightline Miami Station, which offers regular service to Orlando and its world-class theme parks. It also services West Palm Beach, Boca Raton, Ft. Lauderdale and Aventura.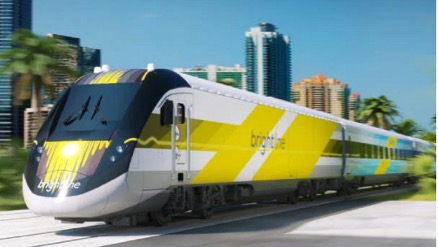 In addition to the Miami Heat's Kaseya Arena, Visions is near Bayfront Park, Mary Brickell Village (shops and eateries), Brickell Avenue (financial district of downtown Miami), and Brickell City Centre (luxury shops, restaurants, entertainment and art galleries in an open-air complex.
Prices Start at Just Under $500,000
Construction is scheduled to begin at the end of 2023 with a project completion date set for around the end of 2025.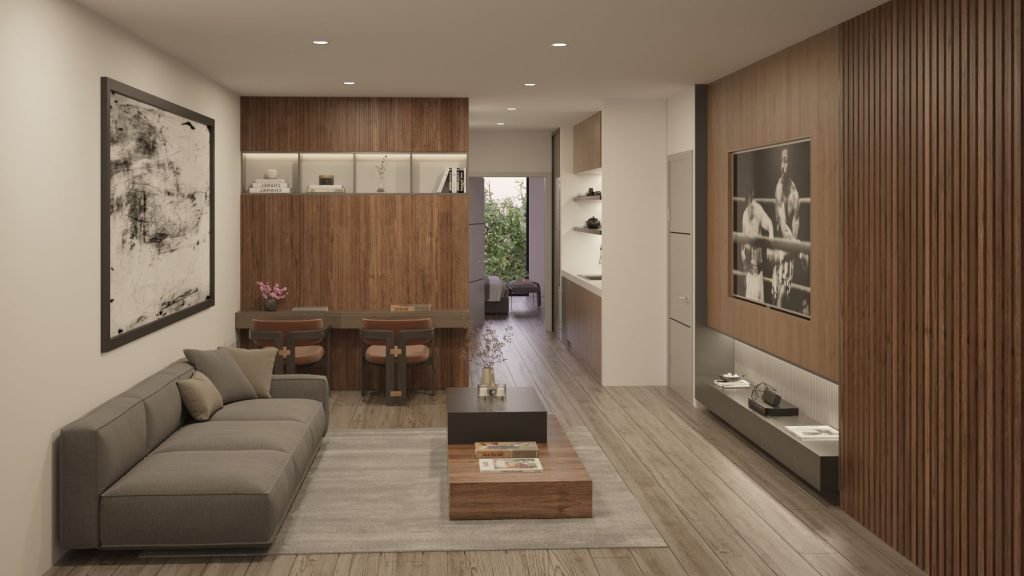 Choose between studios, one-bedroom junior suites and one-bedroom units, ranging in size from 450 sq. ft. to 555 sq. ft. Prices range from $490,445 to $583,316.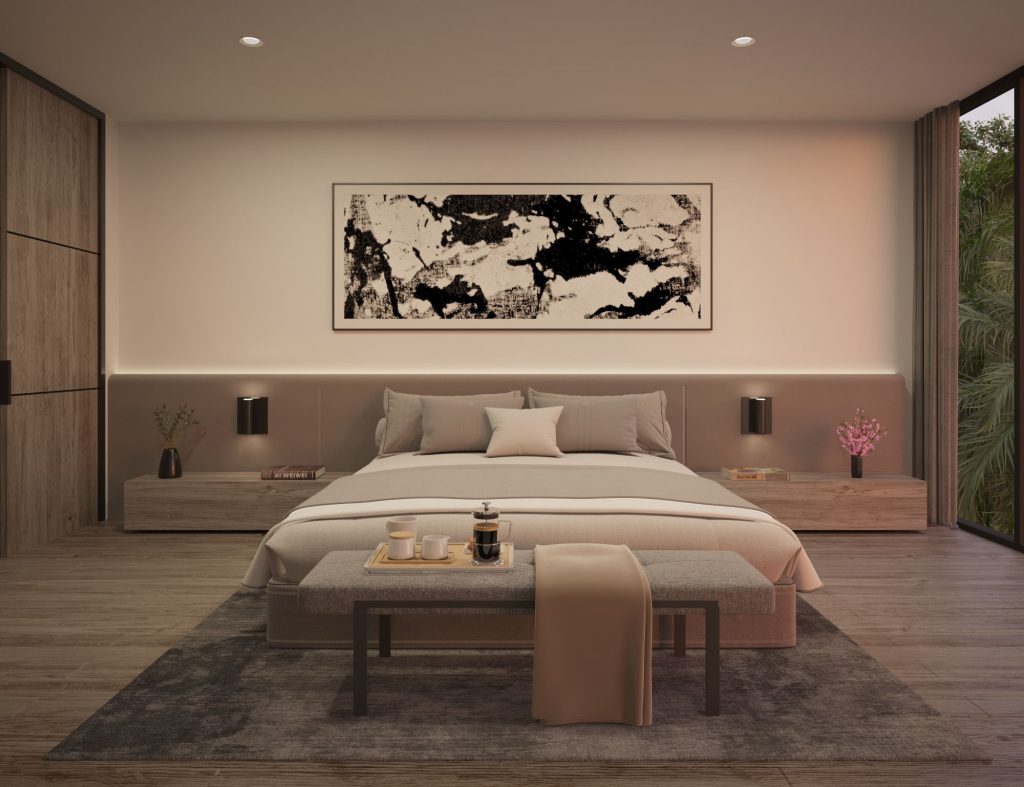 Want to know more? Request my detailed data sheet below.
Request the Visions at Brickell Station data sheet here.
Is This Our Year?
As I mentioned at the top, I'm excited that my local teams made the playoffs. I especially love watching the Miami Heat. Since Eric Spoelstra took over the coaching position from Pat Riley 15 years ago, the Heat has been a perennial success story, reaching the Eastern conference finals seven times.
With so many years of NBA excellence, Miami has become even more well-known and popular worldwide, drawing thousands more visitors annually. Owners of condo hotels in the downtown Brickell area could find that benefits them in the form of increased occupancy rates. Again, you can request my Visions at Brickell Station data sheet here.
Is this our year for winning? I certainly hope so. Go Heat! Go Panthers!
Joel Greene
Licensed Real Estate Broker
Condo Hotel Center
1368 NW 165th Ave.
Pembroke Pines, FL 33028
(954) 450-1929
Joel@CondoHotelCenter.com
www.CondoHotelCenter.com
Want to know more about me? Click below:
//www.condohotelcenter.com/joel-greene.html