Turtle Island Resort & Residences
Belize Vacation Homes with Rental Program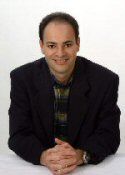 Hello, it's Joel Greene from Condo Hotel Center.
A few days ago was my wife's birthday. I had secretly made reservations at a special rooftop restaurant to surprise Jackie. I invited a few other people to join us. But things didn't go exactly as planned.
I had no way to know South Florida would be experiencing a record-setting rainstorm that night. As we began driving to the restaurant, it poured so hard that the roads turned into lakes.
After a few treacherous miles, we decided to call off the dinner and turn back before we had bigger problems than our appetites.
On the way home, still on the lookout for dinner, we stopped at a familiar Chinese restaurant. Although they were open, they'd lost power and weren't serving.
Another spur-of-the-moment decision on our drive home had us trying a new Thai restaurant, nearly hidden in a small plaza well off the main drag. It had power and was serving. In fact, the only thing it didn't have was customers!
We were the only people there for the entirety of our meal. We hoped it was only the rain and not the food that kept the customers away. Turned out the food was delicious, and the service was outstanding (not surprising since we were the only ones there). We'll definitely be back. It wasn't the surprise dinner I'd planned for Jackie, but we felt like we'd found a hidden gem.
That leads me to today's featured property. When most people think of a vacation home, places like Miami Beach and Orlando are usually top of mind. But sometimes it pays to go off the beaten track to a destination less well known to find that hidden gem. So today, I'm taking you to Belize and an island resort named for some of its oldest inhabitants, Turtle Island. Read on for details.
Island Living
Turtle Island, Resort & Residences will be a four-star quality resort spanning 45 acres and offering an authentic island experience. Just a five-minute boat ride from Ambergris Caye in San Pedro, Belize, Turtle Island offers all the privacy of an immersive island experience with modern conveniences and amenities.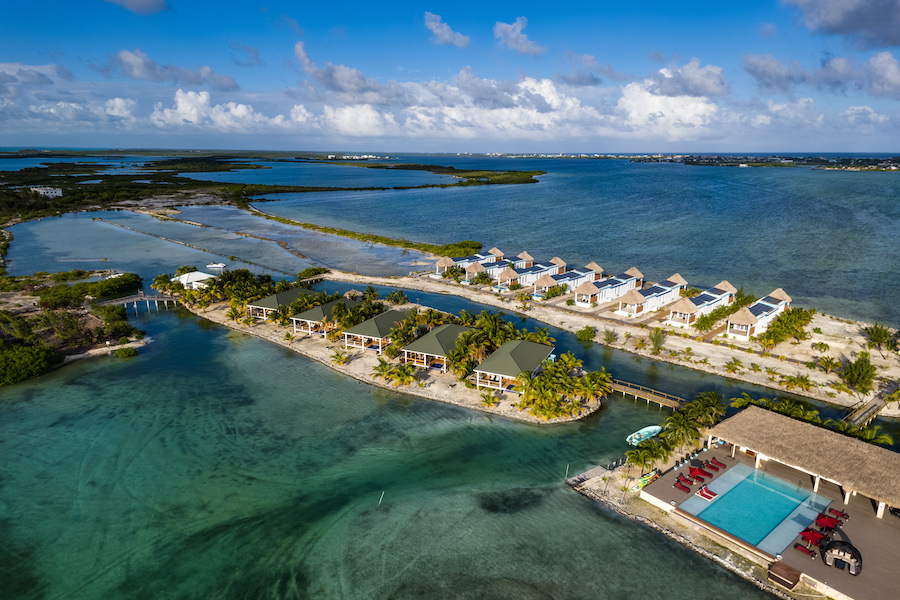 Turtle Island was originally a small resort featuring 21 bungalow rentals and a beach club with a pool, bar and restaurant. However, the existing structures occupy only a fraction of the overall acreage, hinting at the tremendous potential that lies ahead for this tropical destination island.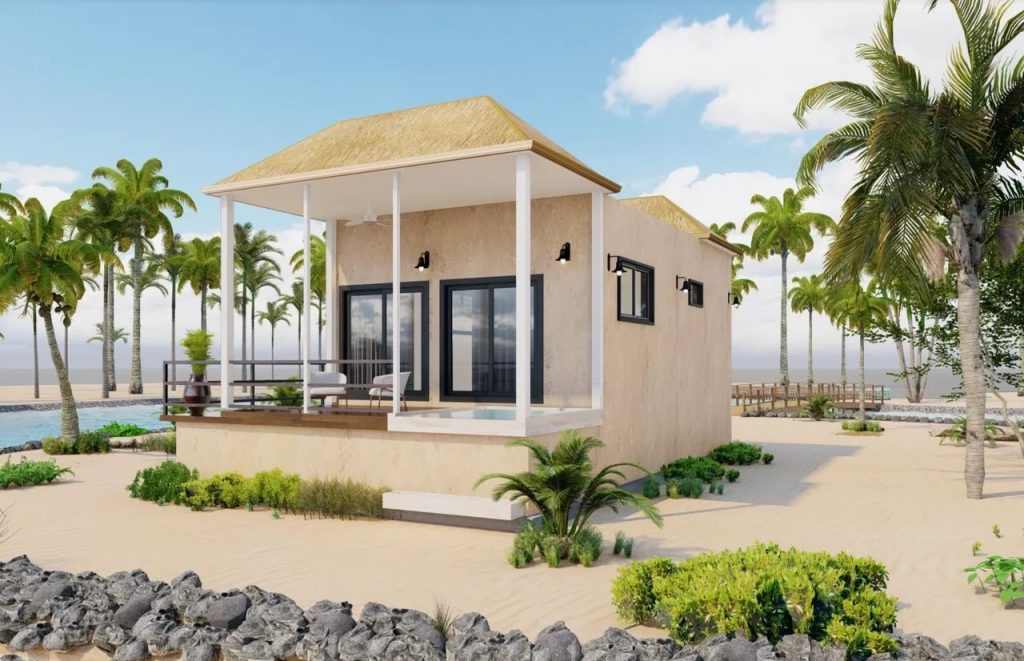 As the resort expands, the existing core will be seamlessly integrated into the overall project. This expansion will encompass additional dining options, retail shops, outfitters for various excursion activities, sanctuaries for fish and turtle lagoons, dockable piers for boating visitors, and much more.
The project, built with eco-tourism in mind, will balance the real estate with the natural beauty of the landscape, spreading out a variety of low-rise structures across the resort.
Rental Program
While not your typical, high-rise condo hotel, Turtle Island will have a professionally managed rental program that allows owners to receive revenue when not using their home.
In total, Turtle Island will have a total of 222 homes, including 74 extremely rentable, one-bedroom units, while larger two- three- and four-bedroom residences are available for larger groups.
If you'd rather keep your home for personal use – whether as a primary home or vacation home – that's no problem. Turtle Island has no living restrictions.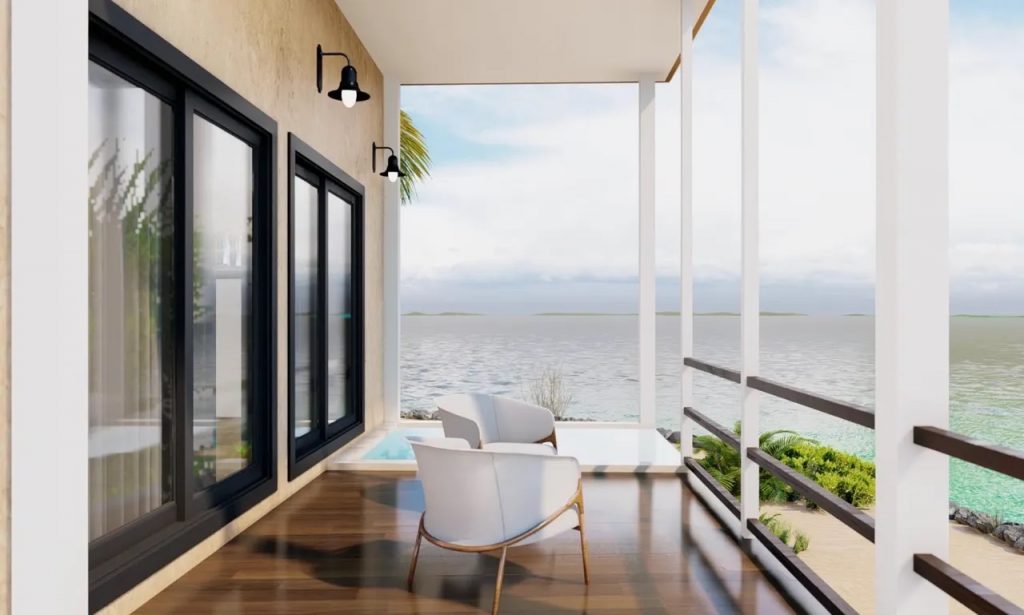 Exceptional Amenities
Turtle Island will have many luxury amenities. The existing 11,000 sq. ft beach club with pool, bar and restaurant will receive a $500,000+ renovation.
When complete, the resort will have:
2 full-service restaurants
4 premier tennis courts
2 pickleball courts
Waterfront wedding/party venue
East facing yoga lawn
Snorkel lagoon stocked with coral and sea life
Kayaks
Full-service spa
Weight room
Business and conference center
Piers for docking
Sea turtle lagoon and hospital
Marine education center
Turtle Island will have onsite management, concierge and room service. An excursion center will help guests coordinate diving, fishing and town trips. Other nearby activities include cave tours, ziplining, river tubing, waterfall swims, ATV rides and hikes to Mayan ruins.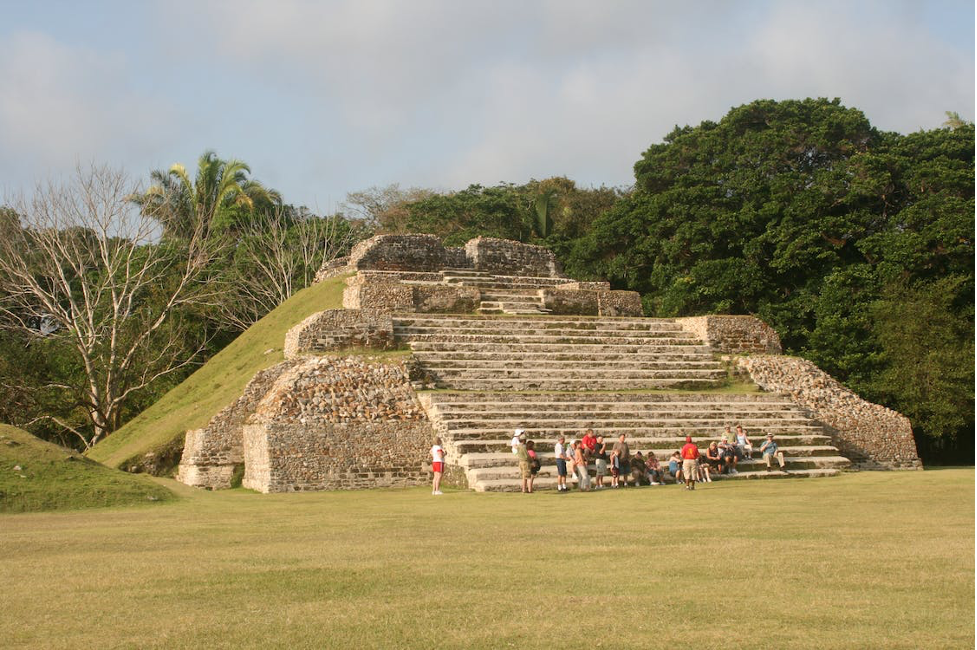 Where Is Belize?
Located just south of the Yucatan Peninsula, Belize is the first country you arrive at when traveling south from Cancun, Mexico. Its beautiful coastline is home to the world's largest living reef, Mayan ruins, explorable caves, rain forests, and stunning mountain waterfalls.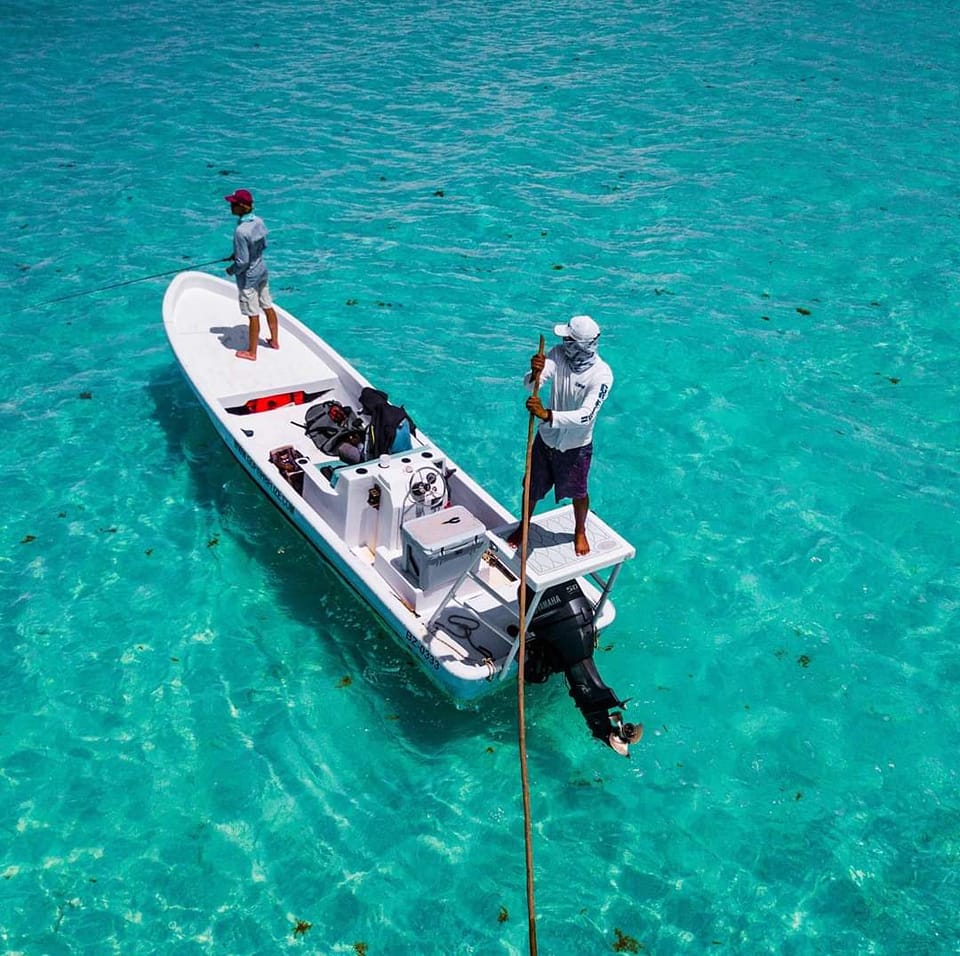 Surrounded by the turquoise waters of the Caribbean, Turtle Island is just a five-minute private boat ride over from the town of San Pedro, Belize.
Construction Status
Construction on Turtle Island will begin in the fall of 2023 and take approximately 3.5 years. Owners will have use of their home as soon as it's complete. The total build-out of the project with all of its amenities is expected fall of 2027. Homes can be reserved now at preconstruction prices.
Prices Start at $350,000
Turtle Island offers an assortment of home styles: cabanas, cottages, villas, retreats and estates, featuring one- to four-bedrooms, and ranging in size from 630 sq. ft. to 2,317 sq. ft. Prices start at $350,000 and go up to $1,700,000. Additionally, buyers will need to purchase a furniture package at an additional cost, which are required for participation in the rental program.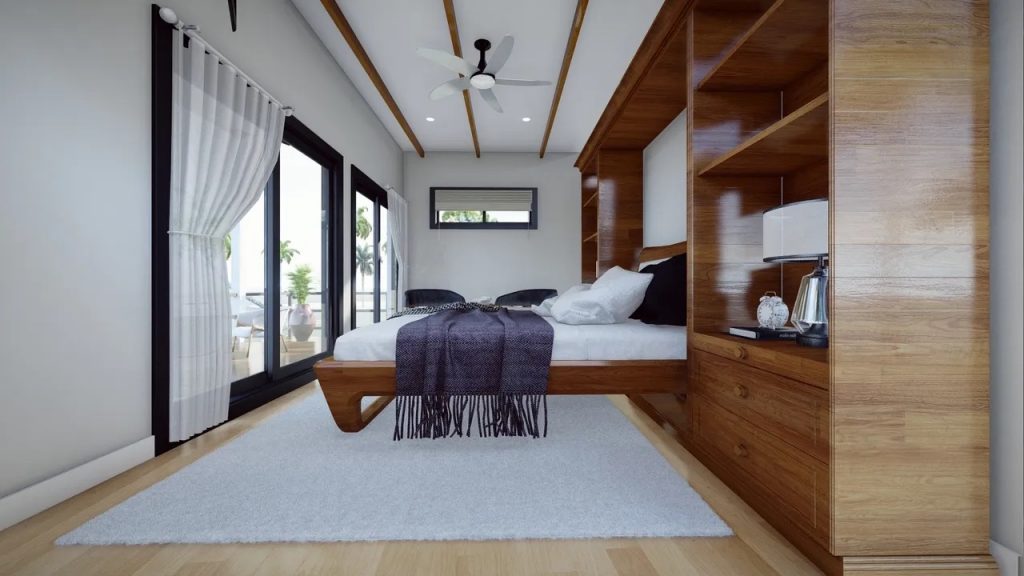 If you're interested in seeing the resort, the developer is offering a fly-and-buy experience starting at $1,499 for three nights. Guests can stay on-site in one of the existing bungalows to get a true feel for what it would be like to own a home in this remarkable destination. I have more details about the experience and the resort in my detailed data sheet, yours for the asking below.
Request the Turtle Island data sheet.
The Island's Namesake
It's no mystery where Turtle Island got its name. When you visit Turtle Island Resort & Residences, be sure to check out Lucy's Lagoon where you'll meet the development's beloved mascot Lucy, a mature hawksbill turtle, 50-60 years old, that lives in the onsite refuge with her BFF Tipsy, a green sea turtle.
These turtles, and others with a variety of maladies and injuries (such as shark bites), thrive under the care they receive at the refuge.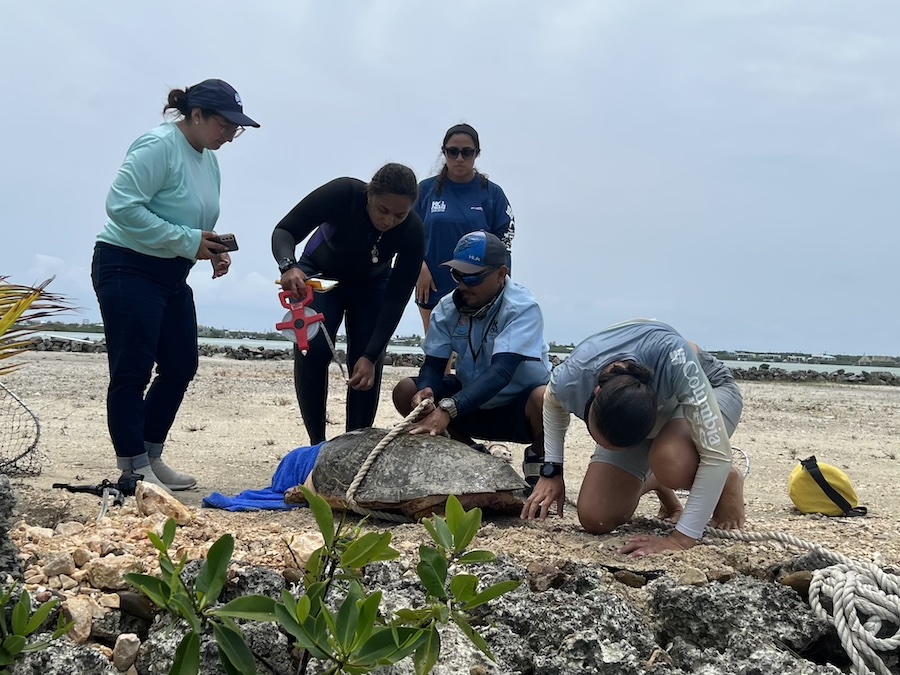 As a registered rehabilitation site, the lagoon provides a safe haven for the turtles to recover. Island guests can see them up close and learn about the facility's conservation efforts.
If you're a fan of eco-tourism and have been seeking a tropical vacation home to call your own, I encourage you to consider Turtle Island Resort and Residences. Like the Thai restaurant Jackie and I happened to find, it's a hidden gem.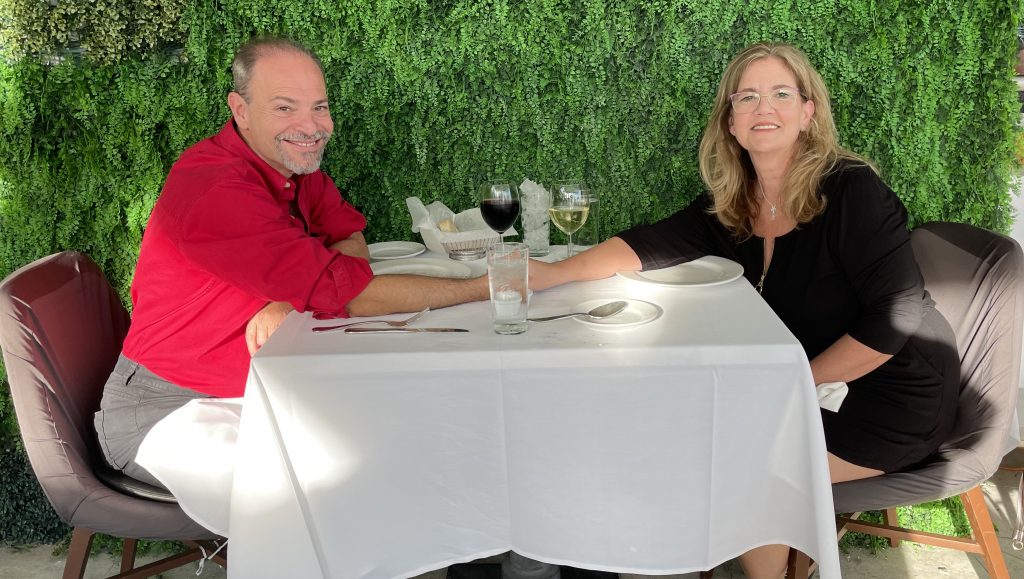 Have a great day!
Joel Greene
Licensed Real Estate Broker
Condo Hotel Center
1368 NW 165th Ave.
Pembroke Pines, FL 33028
(954) 450-1929
Joel@CondoHotelCenter.com
www.CondoHotelCenter.com
Want to know more about me? Click below:
//www.condohotelcenter.com/joel-greene.html