CONDO HOTEL IN THE TURKS AND CAICOS ISLANDS
New Information Makes Project Even More Appealing
May 29, 2004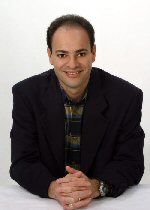 As many of you will remember, earlier in the week I sent you a Property Alert on a new condo hotel in the Turks and Caicos Islands with an opportunity to buy a one-bedroom unit for $50,000 less than the developer's current prices.  Yesterday, I actually met for a couple hours with the main developer and his attorney/partner for the project.
It was a truly fascinating meeting.  For those of you who were on the fence about this development, I'm writing this Property Alert Follow-up with the new information I learned to help you in your decision.
In a nutshell, here's what the developers have done.  They have purchased from the Queen of England (it's not everyone who gets to make that kind of claim!) 185 acres of land, giving them the ability to develop their own island within an island where they own virtually everything.  Their vision amounts to building the type of vacation resort island that will one day rival places like Bermuda and the Cayman Islands.
They have invested many millions in developing the various manufacturing plants and infrastructure necessary to make their vision a reality.  For example, the condo hotel units are built by the developers on-site with components manufactured in their own factories.  They build the furniture themselves.  They even have their own water treatment plant.
They spent four years in negotiations with the government to ultimately achieve extreme cost savings for everything from water and electric to the transfer tax charged upon sale of their properties.  Believe it or not, they actually make 15 cents every time a toilet is flushed!
The benefit to you?  These cost savings will be passed on to the condo hotel unit owners in that there will be less expenses billed against the revenue their units generate.  That is, a lower cost of operations ultimately means more profit for you.
In addition, the developers own ALL the restaurants, bars, water sports and stores on the island.  They will even build the only casino on the island, planned to be a first-class operation.  They will buy their supplies in bulk and resell them in their many money-generating outlets.  For instance, they'll buy 5,000 pounds of rum from Cuba and sell it for $4 an ounce in their bars.  Huge profits!
So now you know how the developers plan to get rich.  What does this mean to you as a potential condo hotel unit owner?  Keep reading and the brilliance of their master plan, as well as the benefits to you, will soon be clear.
The developers have built these condo hotels out of the finest high-grade materials and are selling them for bupkus (a word my grandma uses to mean "a very mere pittance"), far, far less than their competitors on neighboring islands.  Why?  They want them to sell quickly and begin bringing in guests to the property and to the island itself.  They've even agreed to provide 70% seller financing to help the units sell.

As mentioned, they are building 274 one-bedroom condo hotel units in this first phase.  They may add 100+/- more, but will certainly stop at 400.  Now here comes the interesting part.  They will then build a massive amount of 2-3 bedroom super-upscale fractionals, which will be sold in 1/4 shares.
In other words, each owner buys essentially the right to use the unit for a total of about three months per year.  For those of you who are not familiar with fractionals, they are one of the hottest real estate concepts at the moment.
The condo hotel guests, not the unit owners, who visit the island will create an on-going sea of buyers who will be pitched to come back and buy fractional units at much higher prices than the condo hotel unit owners ever would have paid.
By the way, the condo hotel buyers and fractional buyers will not compete with each other.  Condo hotel buyers have an interest in rental revenue whereas  fractional buyers do not get any rental revenue.  Fractional buyers are purchasing upscale vacations.  In fact, the developers will even resell your condo hotel unit for you when you are ready, as with only 374-400 total units available, there is certain to be a bigger demand than supply.
They keep the cost of the condo hotels lower to you the purchaser.  This allows them to sell out quicker.  They can even guarantee you a return of 8% on your money (if you buy all cash), but they can do this because they know that the real return will be substantially more.  Then they will really clean up on the fractional sales.
We at Condo Hotel Center were very impressed, as their plan makes sense, especially for the condo hotel buyer.  The buyers will get top-quality units, at far below market value, giving them instant and substantial appreciation and the strong likelihood of high rental rates and occupancy.
More importantly, this is an opportunity to get in early on a beautiful, unique resort area that has tremendous boom potential.  It could be compared to getting in early in a place like Orlando pre-Disney, which incidentally, is how these very savvy developers made much of the money they're using for this project.
Sound good?  It certainly did to me which is why I'm so excited to be able to clue in Condo Hotel Center buyers to this unique situation.  One last important reminder that makes this development even more appealing.  As I mentioned in my Property Alert earlier this week, I have a limited number of one-bedroom units at the Turks and Caicos development at a price $50,000 less than the units are currently being sold by the developers.
My units, like the developers', are being sold brand new.  The only difference is my units were bulk purchased by an investment group early on in the pre-construction phase at a deep discount.  That investment group is selling their units at a discount that allows their investors to get out quickly and move on to the next project while still making a decent profit.  The benefit to you, as already stated is a $50,000 discount.
The units are available on a first come, first served basis.  Miss out, and you can still buy a condo hotel unit.  You'll just be buying it direct from the developers at their elevated prices (which, judging by the speed with which the developers' units are selling, many people still consider a steal).
Want more information?  I can e-mail you a data sheet on the property with lots of interesting details.  I've really done my homework on this one!
Thanks for taking the time to read this follow-up Property Alert.  Now go back to enjoying your Memorial Day weekend.
(If you wish to no longer receive Property Alerts from Condo Hotel Center, just hit Reply to this email and write "Unsubscribe" in the subject line.
Joel Greene
Broker-Associate
Condo Hotel Center A division of Sheldon Greene & Assoc., Inc.
1368 NW 165th Ave.
Pembroke Pines, FL 33028
(954) 450-1929
Info@CondoHotelCenter.com
www.CondoHotelCenter.com
www.CondoHotelsDubai.com
www.WorldClassCondoHotels.com
www.CondoHotelsBahamas.com
www.CentralAmericaSecondHomes.com
www.DominicanRepublicVacationHomes.com
Want to know more about me? Click below: //www.condohotelcenter.com/joel-greene.html