CAICOS BEACH CLUB RESORT & CORAL GARDENS
Special Values in the Turks & Caicos Islands
February 3, 2005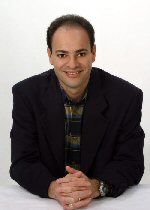 Hello. Joel Greene here from Condo Hotel Center. Those of you still digging out from all the blizzards that have blanketed the north with snow are going to enjoy this Property Alert. Today I'm taking you to a Caribbean island paradise where I have two very unique properties to tell you about.
Both properties are located in the Turks & Caicos Islands. One is a condo hotel which means you can purchase a condo and have the option of placing it in the property's rental program when you're not using it. The other is a fractional where you can purchase 1/12 of a condo (essentially a one-month fraction per year to be used when you wish). First, some quick background on the Turks & Caicos.
Where are the Turks & Caicos?
The Turks and Caicos Islands are an unblemished string of 40 white-sand islands in the British West Indies, near the Bahamas. Only eight of the islands are inhabited. They are surrounded by sparkling turquoise waters that are home to the world's third-largest coral reef. The islands possess a physical beauty that, until the past decade has gone largely unnnoticed. But that's quickly changing, which is why I'm picking the Turks and Caicos as my focus for this Property Alert.
Expect Values to Appreciate Quickly
I believe that values are about to soar in this part of the world. The signs are all there. First the islands have lately been receiving tremendous notoriety. As an example, four resorts on Turks and Caicos recently made Conde Nast Traveler's Gold List for 2005. The islands have also recently seen their share of celebrity glitter with guests like Barbra Streisand and Britney Spears.
Second, the islands are suddenly seeing lots of new development. For example, The Palms, situated on Grace Bay Beach is an $85 million boutique resort scheduled to open next month. The suites, available as $1.2 million condos, sold out a year before the opening.
Even more significant is that just last week Ritz-Carlton announced plans to build a $70 million development which will include a 125-room hotel and 60 villas on West Caicos scheduled to open in 2006 or 2007.
Third, more major airlines have added Turks & Caicos to their itineraries. You can now fly direct from many major cities including New York, Boston, Philadelphia, Charlotte, N.C., Atlanta and Miami (only an 80 minute flight).
What do all these developments mean? They're about to put Turks & Caicos on the map as a premier vacation destination. So now, let me tell you about the two properties I can offer you today.
PROPERTY #1 – CAICOS BEACH CLUB RESORT & MARINA
Caicos Beach Club Resort and Marina is a condo hotel located on South Caicos which is approximately eight square miles. Some of you who've been subscribers to our Property Alerts for a long time may remember our mention of this property once before. For the reasons stated above, we're talking about it again but with renewed enthusiasm.
Here's what South Caicos has:
The highest point in all the islands, a lofty 160 feet above sea level
An international airport
Talcum powder beaches
Turquoise water
Deep sea water sports including fishing and diving
English-speaking residents who use the U.S. dollar as currency
Natural resources-lobster and conch
Here's what South Caicos does not have:
Crowds
Traffic
Pollution
Crime
A hustle 'n bustle feel
Real estate taxes, corporate taxes, personal income taxes or inheritance taxes
Doesn't that sound tempting! The Resort itself is situated on one of the most beautiful locations in the islands, spanning over almost 200 acres with about one full mile of beach and bay frontage. Yes, one full mile! While it is only four-stories high, the property elevation allows you to watch a stunning sunrise over Turks Passage barrier reef in the morning and a breathtaking sunset into the Caicos Bank in the evening. It is a true one-of-a-kind location.
Property Amenities:
70,000 sq. ft. $10 million clubhouse with unparalleled views
Restaurants including fine dining
Concierge service
General store
Sunrise/sunset decks
Four swimming pools
Additional Amenities to Be Phased in:
The only casino on the Island
Asian spa with acupuncture
Health club facility
Virtual golf room
Scuba diving & snorkeling excursions
Deep-sea fishing charters
Bone fishing charters
Hiking tours
Tennis courts
Two Free Weeks While You Earn Rent Revenue
Caicos Beach Club Resort and Marina is expected to be awarded a four-star rating. Like all condo hotels, it does have a rental program so you can earn revenue on your unit when you're not using it. And here's a neat twist. If you participate in the rental program, which they call their Private Lodging Plan, you qualify for a bonus that entitles you to two free weeks in a unit at the resort while your own unit remains in the lodging plan earning you money.
Discount Prices for Condo Hotel Center Buyers
Here is THE ABSOLUTE BEST PART about this Resort. Condo Hotel Center has established a relationship with an investment group that is reselling a block of units that were purchased in bulk, early in the pre-construction phase, at a significant discount. Therefore, as you will see, I have been authorized to offer these units to you at a DEEP DISCOUNT as well.
Here's the situation. The developer has 1st, 2nd, 3rd, and 4th floor units available. It is a four-story building. All of the units I have available are on the 3rd floor, and they are all one-bedroom units.
The developer's least expensive unit on the 3rd floor is $285,000. The developer's least expensive unit on the 1st floor is $245,000. I am authorized to sell this group's units for $235,000. This is $50,000 LESS than the developer is getting right now for his comparable/exact 3rd floor units! And it is $10,000 LESS than even his 1st floor units! Talk about instant appreciation. Have I got your attention now?
The units I'm representing are all brand new, same as the developer units. Construction on the property is 75% complete. It is expected to be finished by late 2005 or early 2006.
The units are available on a first come, first served basis. Miss out, and you can still buy a condo hotel unit. You'll just be buying it direct from the developers at their elevated prices (which, judging by the speed with which the developers' units are selling, many people still consider a great value).
Your Caribbean Vacation Home
This is a terrific opportunity to obtain a Caribbean vacation home at an excellent price or to simply invest in property abroad. If it sounds appealing, here's what you should do. First, take a look at the property's own website, www.CaicosBeach.com. It will give you a little more background on the Resort and also on the island itself. You'll also be able to see the developer's pricing and confirm what I have told you.
Then, if you are interested, drop me a quick e-mail and I'll send you a data sheet with more details and some relevant articles. Be sure when you contact me you specify Caicos Beach Club Resort and please provide me with your full contact information (address and phone number).
PROPERTY #2 – CORAL GARDENS
Coral Gardens is an intimate island retreat. It is set on a quiet stretch of Grace Bay which features 12 miles of powder-soft white sands and turquoise waters on Providenciales, one of the largest islands in Turks and Caicos.
With lush tropical gardens and gentle waterfalls, it is a pristine island paradise that combines the natural splendors of sun, sand and sea with all the luxuries of a four-star resort.
Condos Available
Available are one- and two-bedroom condominiums decorated in a contemporary Caribbean style. They include fully-equipped kitchens and expansive terraces with breathtaking views of the island. The accommodations are extraordinary and the staff is supremely focused on providing fine food, excellent service and gracious island hospitality to every visitor.
Amenities and Services
Fine dining at Coyaba Restaurant
Casual dining at Beach Café and Bar
Spa treatments at onsite European-style Spa
Fitness classes and personal training at the wellness center
Two pools with a third pool being built
Diving and snorkeling onsite
Chartered fishing, diving and boat services
Business concierge services
Championship golf course only minutes away
VIP transfers to and from airport
Onsite car rental
Personalized grocery shopping services
High-speed Internet access
Shopping and restaurants are within 10 minutes drive
The Island of Providenciales
Part of the appeal of Coral Gardens is the island of Providenciales itself, a very private, uncrowded tropical haven. Only recently has Providenciales begun being developed, so investors in Coral Gardens will have a unique opportunity to see maximum real estate appreciation as more vacationers begin to discover this beautiful part of the world.
Phase III, Coral Gardens
Coral Gardens will have a total of 54 condominiums in three phases. Two of the phases are already completed and sold out. Condominiums in the third phase, overlooking the resorts lush gardens, are just now being offered in pre-construction.
These condominiums are available as fractional ownership opportunities whereby you can purchase a 1/12th interest (28 days per year). Unlike a timeshare, you do have actual deeded ownership of the condominium, not just the specified time. Therefore, the dates you choose are completely flexible, and the weeks do not need to be used consecutively.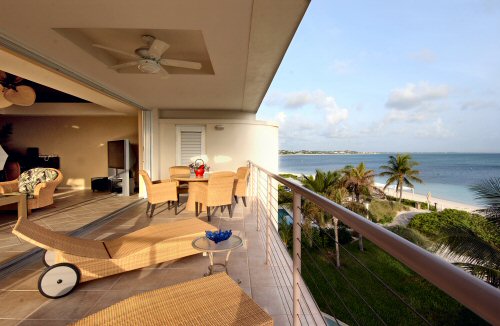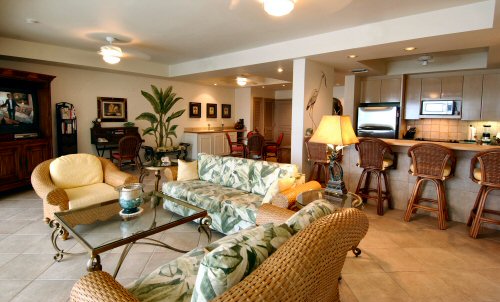 Condo Interiors, Coral Gardens
This fractional also offers something unique. You can choose to use your condominium at Coral Gardens for the full 28 days per year, or you can put some or all of your time into the resort's rental program and share in the rent revenue in generates.
Request More Info. on Coral Gardens
Prices range from $65,000 – $225,000. For more details, drop me a quick line requesting the data sheet on this property. Be sure to specify Coral Gardens and include your name, address and phone number with your request.
Summary
So there you have it. Some exciting developments going on in a "new" part of the world. Whether or not you'd consider a Caribbean vacation home, I hope you found it interesting hearing about these resort getaways. Besides, when there's snow just outside your window (notice I said your window, not mine here in Miami), it's nice to dream of turquoise waters…sun-kissed beaches…palm trees swaying in the wind…piña coladas.
As always, thank you for your interest in news from Condo Hotel Center.
Have a great day!
Joel Greene
Licensed Real Estate Broker
Condo Hotel Center
1368 NW 165th Ave.
Pembroke Pines, FL 33028
(954) 450-1929
Joel@CondoHotelCenter.com
www.CondoHotelCenter.com
www.CondoHotelsDubai.com
www.WorldClassCondoHotels.com
www.CondoHotelsBahamas.com 
www.CentralAmericaSecondHomes.com
www.DominicanRepublicVacationHomes.com
Want to know more about me? Click below:
//www.condohotelcenter.com/joel-greene.html
Follow us on Facebook.