Oceanfront Condo Hotel – Dominican Republic
TRYP by Wyndham in Playa Palenque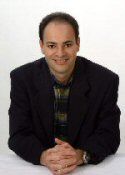 Hello. Joel Greene here from Condo Hotel Center.
Quick question for you. Have you ever heard of Mamajuana (not to be confused with marijuana)?
You have if you've been to the Dominican Republic. Mamajuana is considered the country's national cocktail. And it's served virtually everywhere.
A spiced alcoholic beverage, it's a mixture of bark and herbs left to soak in rum, red wine and honey. Local shamans are said to have invented the mamajuana drink over 500 years ago.
Since then, Dominicans have passed down versions of the recipe for generations, known for its unique taste and claims as an aphrodisiac. Care to guess what the aphrodisiac ingredient is? I'll spill the beans at the end.
Mamajuana is just one of the new and exciting things you can try if you'd like a vacation home on the Caribbean Sea in the Dominican Republic. Read on for details.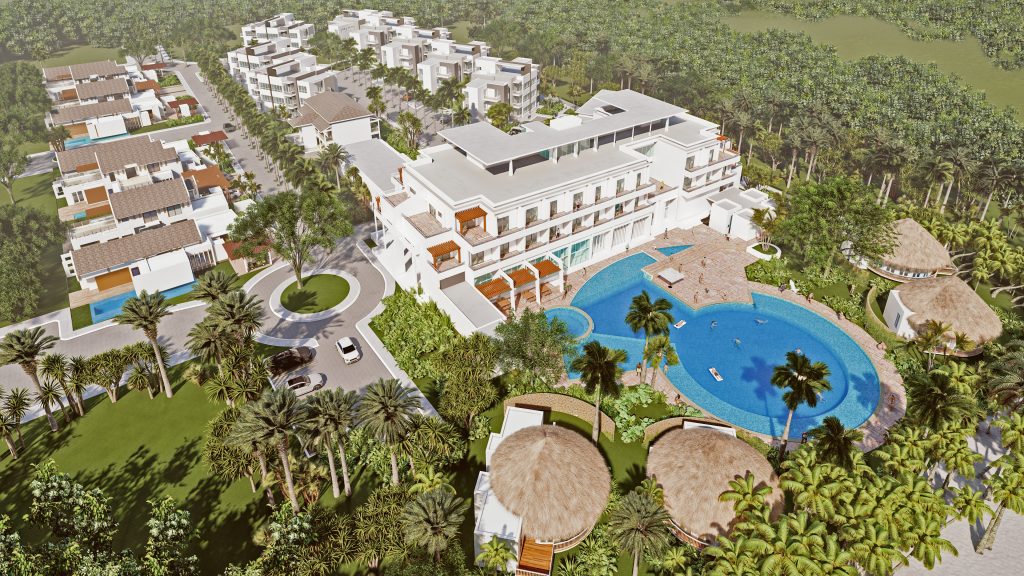 Upscale Hotel and Resort
TRYP by Wyndham is a to-be-built four-star hotel and resort. It will be in a new, gated residential complex encompassing 18 buildings, with a total of 91 units for sale to individual investors. Here's the breakdown:
1 three-story main building with 44 condo hotel units
6 three-story buildings containing 36 condominium residences
7 two-story villas
4 bungalows
TRYP by Wyndham will have an onsite rental program operated by an experienced international hotel management company. Owners can place their residence into the rental program (mandatory for condo hotel owners; optional for condo, bungalow and villa owners) whenever they're not using it and receive rental revenue that offsets their costs of ownership.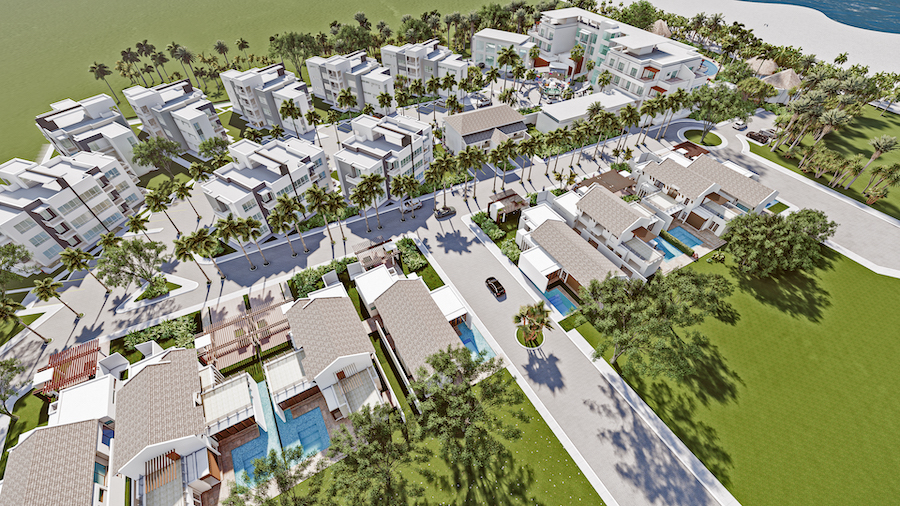 Plenty of Amenities
TRYP by Wyndham will offer first-class amenities including:
Spacious lobby & reception area
Restaurants
Lounge & pool bar
One pool overlooking the ocean
Second pool exclusively for condo residences
Fitness center with yoga and martial arts studio
Full-service spa with saunas & Turkish bath
Sports, activities and recreational area
Shopping area
Meeting rooms
STEM (Science, Technology, Engineering & Math) room for kids
24-hour manned security and CCTV monitoring
Valet, concierge, housekeeping and room services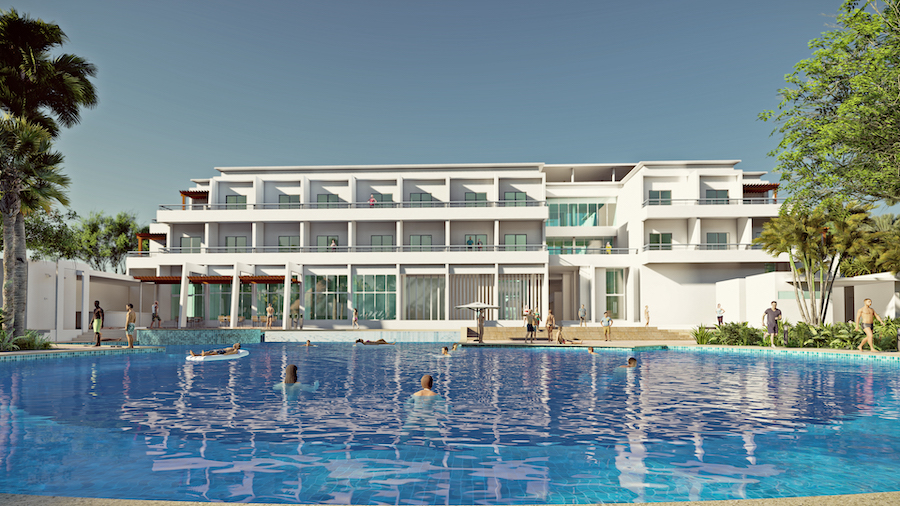 In addition to the onsite amenities, owners and their guests will have exclusive access to the private beach club at the adjacent residential condominium. Located in front of the Tryp by Wyndham property, the Coconut Paradise Residence and Beach club offers food service, music, and places to relax. Both properties will be run by the same operator.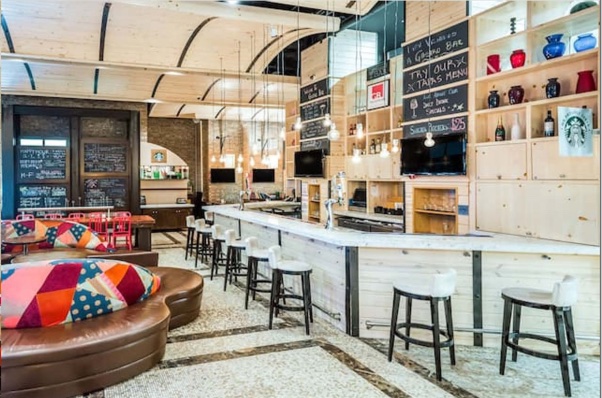 Steps from the Beach
TRYP by Wyndham will be in Palenque on the coast of the Caribbean Sea near San Cristóbal. The property will offer unobstructed views of the ocean with a beautiful, dark-sand beach. Centrally located, residents will have easy access to a multitude of dining options, shopping and service providers.
It's approximately a one-hour drive to Santo Domingo, the capitol of the Dominican Republic and a 40-minute drive to Las America International Airport, which has flights to/from major cities in the U.S., Canada and Europe. Santo Domingo is less than 200 miles from Miami, making it easily accessible by air and by boat.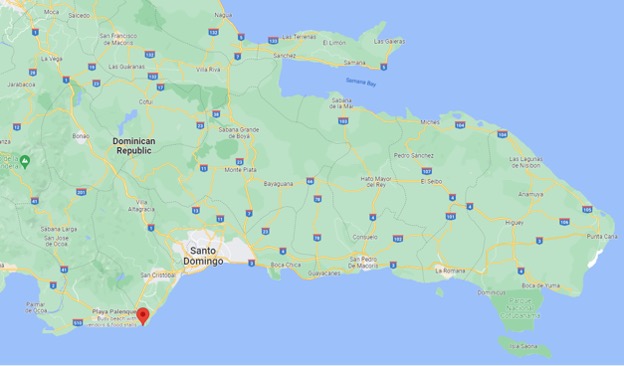 Ocean Views
Most condo hotel units and residences will have unobstructed ocean views through spacious glass-walled balconies, overlooking the turquoise waters of the Caribbean. Those units to eventually be placed in the rental program will come complete with island-inspired furnishings and everything they need for immediate use.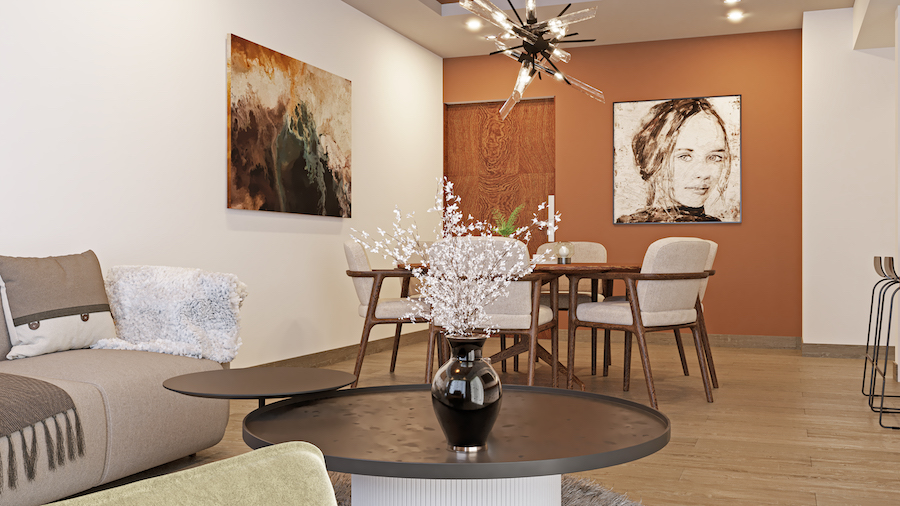 Condo hotel units may have small kitchenettes (still to be determined). The condo residences, villas and bungalows will have full kitchens with top-of-the-line appliances, granite countertops and elegant cabinetry. All décor and finishes will be of excellent quality and contemporary styling.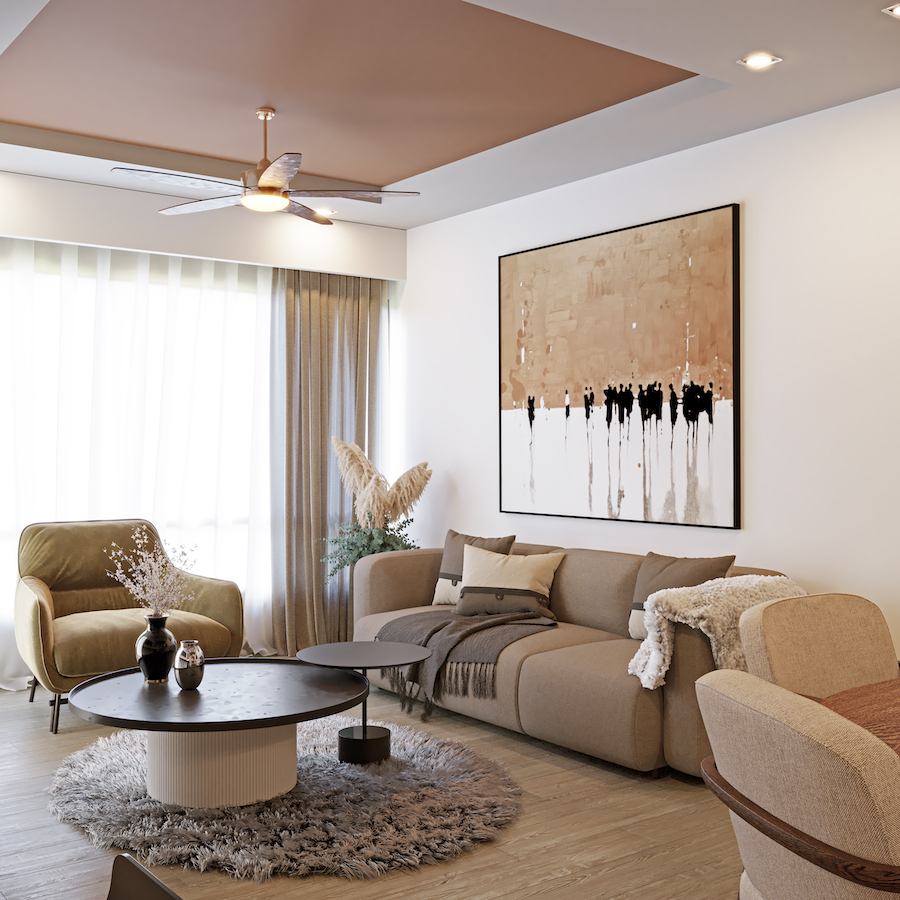 Construction Status
Construction is expected to begin in January 2023 and should be complete by early 2024. The developer is MACEO & CO., a real estate group specializing in land acquisition and residential development projects in the Dominican Republic. They seek high return real estate development opportunities at emerging beachfront locations with growth potential.
TRYP by Wyndham will be run by Macrox, an experienced operator with a proven track record for delivering superior returns.
Wyndham Hotels & Resorts is the largest hotel franchising company in the world. It has 20 brands, 15,000+ team members, and approximately 9,200 hotels across more than 80 countries.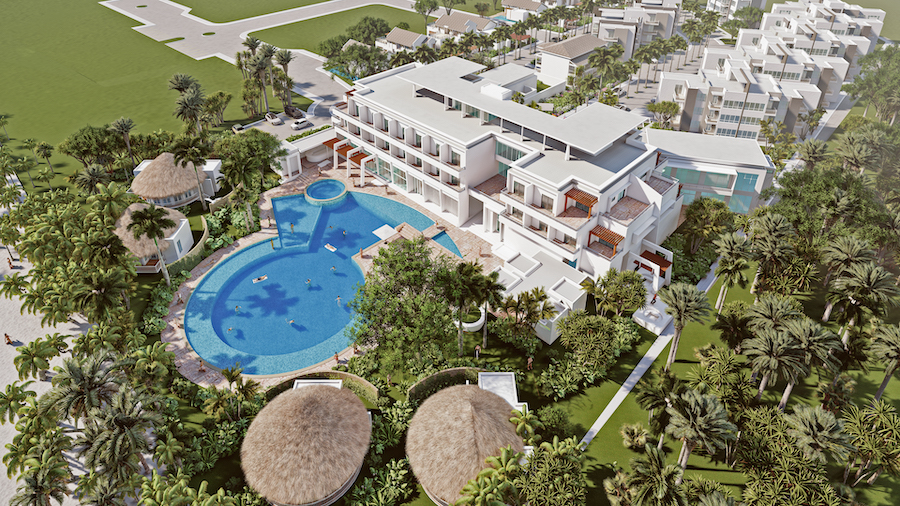 Pre-construction Pricing
Buyers can choose from a variety of options, including single bedroom condo hotel units, hotel bungalow suites, condo residences and three-bedroom villas that come with private pools. They range in size from 377 sq. ft. to 2,369 sq. ft. Prices start at $157,000 and go up to $550,000+ (lot prices for villas vary). Again, please note that only units that are to be placed in the rental program will be delivered furnished.
Want to know more? Request my data sheet below.
Send me the Tryp by Wyndham data sheet.
Make Your Own Mamajuana Blend
Most travelers report that Mamajuana tastes like a port or strong mulled wine. Others liken the flavor to Jägermeister, due to the herbal ingredients.
If you like to mix your own drinks, you can follow these steps:
Buy a dry mixture of Mamajuana ingredients (local leaves, sticks, and roots) in a sealed bottle.
Pour light or dark rum into your bottle of bark and herbs. Let steep for at least three days, then pour away the rum. The longer you steep, the greater the flavor and potency.
Add your own blend of a third rum, two thirds red wine, and a few ounces of honey. It's also not uncommon for people to throw in cinnamon, raisins, strawberry, molasses, and … wait for it … turtle genitals for added taste and purported Viagra-like qualities. Drink and enjoy!
As always, I appreciate your taking the time to read my Property Alerts. If Tryp by Wyndham sounds like the tropical vacation home you've been dreaming of, I encourage you to request my data sheet for more information.
And if you'd like to visit the area where it will be built, just give me a call. I'll make the arrangements, including having a bottle of authentic Mamajuana waiting for you (with or without turtle genitals; you decide).
Have a great day!
Joel Greene
Licensed Real Estate Broker
Condo Hotel Center
1368 NW 165th Ave.
Pembroke Pines, FL 33028
(954) 450-1929
Joel@CondoHotelCenter.com
www.CondoHotelCenter.com
Want to know more about me? Click below:
//www.condohotelcenter.com/joel-greene.html
© Condo Hotel Center. All rights reserved. No portion of this Property Alert newsletter may be reproduced, exhibited or distributed without the express written permission of Condo Hotel Center. Condo Hotel Center takes copyright infringement seriously. Violators will be prosecuted to the fullest extent of the law.
Although Condo Hotel Center believes the information contained in this Property Alert newsletter to be accurate and complete, Condo Hotel Center can make no such guarantee. All features and descriptions are subject to change.
Please speak with your personal legal and financial advisors to determine whether this property is suitable for your objectives.