Trump Tower Waikiki, Units Reservations Start This Month
Hawaii and Trump Condo Hotels – These are a few of my favorite things
September 12, 2006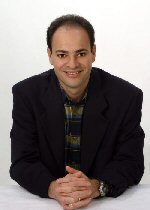 Joel Greene here from Condo Hotel Center. My wife and I were chatting the other day about vacations – where we've taken them in the past and where we'd like to go in the future.
I'm one of those people who likes something new and different every time. It's a big world out there, and I have a long list of places I want to see: Italy, Australia, Egypt , to name a few. Over the years, I've never chosen to visit the same place twice on vacation. That is, with one exception– Hawaii.
When I was 15, I had a chance to visit several of the islands and fell in love with Hawaii. So, on my honeymoon 15 years later, that's where I took my bride. Jackie and I tooled down the picturesque winding roads with the wind in our hair, (back when I had more of it) with the top down in our rented cherry-red Mustang convertible.
Crystal blue waters, black sand beaches, volcanoes, mountains, palm trees, warm sun, cool breezes and stunning views waiting around every corner. It was wonderful, and both Jackie and I can't wait to go back again. But for right now, I'll have to be satisfied with dreaming about today's featured property, one that combines two of my very favorite things – Hawaii and Trump condo hotels.

Trump International Hotel and Tower at Waikiki Beach Walk
Yes, the rumors are true. Donald Trump is coming to Hawaii! Trump and Irongate Capital Partners, a Los Angeles-based investment firm, plan to build a $350-million-plus luxury condo hotel in Waikiki Beach, Hawaii. As other Trump properties have done in the past, the Trump Tower Waikiki will set a new standard of luxury there. It is the only new high-rise tower and the only five-star project to be built on world-famous Waikiki Beach in 25 years. Soaring 38 stories, it will include 460 condo hotel units.
Waikiki Beach Walk
The Trump Tower Waikiki will become the cornerstone of a $1 billion redevelopment project by Outrigger Enterprises, a large hospitality company with nearly 60 years experience in building hotels, resorts and retail venues.
The Beach Walk project is an impressive eight-acre, hotel-retail-entertainment complex. It is the largest development ever to be built in the history of Waikiki. It will include an outdoor entertainment plaza, 40 retailers, six restaurants and four hotels.
This exciting leisure destination, certain to become a major draw to the area, is already under construction and is tentatively scheduled to open in December 2006, well before the Trump Tower Waikiki opens.
Five-star Amenities and an Aloha Spirit
The Trump Tower Waikiki will offer the best of residential and hotel living, featuring an extravagant two-story lobby, full-service spa, signature restaurants and pools with cabanas.
Luxury services will include round-the-clock concierge service, 24-hour room service, valet and porter service.
According to one member of the development team, "We're offering a lifestyle. There will be an aloha spirit and an extremely high-end level of service and quality."
Some of the more unique features of the Trump Tower Waikiki will be outdoor glass elevators, an infinity pool, a cascading sixth-floor waterfall, a wine cellar, and 6,500 square feet dining and retail space.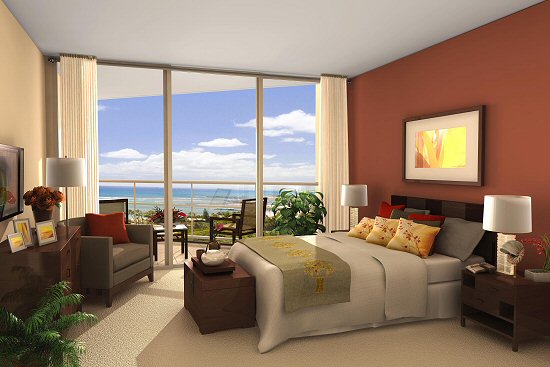 The condo hotel units will have panoramic views of the sprawling ocean (see rendering above) and beautiful Fort DeRussy Park. They'll be delivered fully furnished and will offer finishes in koa wood, granite and marble. Kitchens will be fully-equipped and have top-of-the-line Sub-Zero and Wolf appliances. While details are sketchy at this early stage of pre-construction, you can be assured that, as is typical with all Trump properties, everything will be first class.
What's in a Name?
Donald Trump has redefined the luxury residential real estate and hotel markets. No longer just a New York phenomenon, Trump has become a global brand, expanding into other markets including Las Vegas, Chicago, Ft. Lauderdale and Toronto, just to name a few.
The Trump name has become synonymous with premium products in the hospitality industry, especially in the condo hotel field.
The Trump International Hotel and Tower at Waikiki Beach Walk will be Trump's first venture into Hawaii and one that will undoubtedly create high demand. Already many celebrities and Trump loyalists have placed their names on the registration list.
According to Trump…
In a video which can be seen in the Trump Tower Waikiki Sales Preview Center opened in August 2006, developer Donald Trump says, "I really love Waikiki and have wanted to build here for the last 10 to 15 years. Finally, we have the opportunity to do it. The carefully nuanced tower will be a building with true Hawaiian soul and will have the finest of everything."
He calls the condo hotel "sensational in every way that one would expect a property of this caliber to be…I cannot imagine anyone not having the time of their lives at Trump Tower Waikiki."
Construction Schedule
According to the Trump Tower Waikiki development team, the style of the condo hotel will be "Art Deco, very refined, mixed with the nostalgia of yesteryear Waikiki, reflecting the history of the area as a home to Hawaiian royalty."
Currently, the Royal Islander and Reef Lanai Hotels occupy the site of the Trump Tower Waikiki. Their demolition is already well underway. Construction on the Trump will begin with foundations being poured in December 2006. The Trump Tower Waikiki should be complete by late 2009.
Waikiki is a Tourist Favorite
Waikiki is the top visitor destination in Hawaii. A manmade peninsula, it encompasses 450 acres of vacation paradise.
At the beginning of the 20th century, Waikiki was mainly swampland and duck ponds. After the completion of the Ali Wai Canal, Waikiki was turned into prime island real estate.
Waikiki's two-mile stretch of coast contains 90 percent of all the hotels on Oahu. Waikiki also has the very beautiful Kapiolani Park and is host to award-winning restaurants, world-class shopping, and top island entertainment.
Its world-famous beaches offer opportunities for swimming, canoeing, surfing and snorkeling. Now, with the $1 billion redevelopment project focused on creating a variety of visitor attractions, this island has found a way to ensure its continued status as a top vacation destination.
Hawaii Tourism Thriving
Hawaii is the quintessential tropical paradise. Maybe you'd love to live there permanently, but for a hundred different reasons, that's probably not possible. Owning a condo hotel unit in Trump Tower Waikiki gives you the next best thing — an opportunity to enjoy a Hawaiian vacation in a luxurious condo a couple of times a year and to earn rent revenue when you're not there.
While Hawaii has always been a tourist favorite, its appeal continues to grow each year. For the first six months of 2006, (the most current numbers available), Hawaii's hotels were 80.9% full, which is the highest occupancy rate among the top 25 hotel markets in the U.S. The state welcomed 2.2% more visitors than the same period last year and is on pace to break the record 7.46 million tourists who came last year.
Because demand for hotel rooms was so strong, businesses had little incentive to offer discounts. The result was that room revenue was up 6.5% during the first six months, and the average room rate saw a 13.4% increase over the same period in the previous year, according to Hospitality Advisors.
"It was a terrific year from a rate growth standpoint," said David Carey, president and CEO of Outrigger Enterprises, Inc., the company developing the Waikiki Beach Walk project. He noted that the average daily room rates reached a record $183.48 during the first six months of the year, second only to New York City. Of course, a property of Trump caliber will likely command even higher rates.
Prices at Trump Tower Waikiki
Trump Tower Waikiki will have studios and one-, two- and three-bedroom condo hotel units. Sizes range from 562 square feet to 2,110 square feet. Prices range from $450,000 to $2,740,000.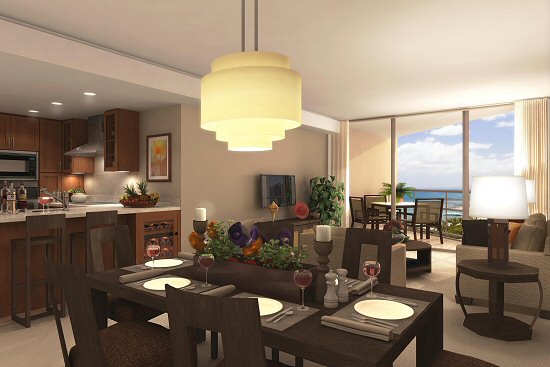 Keep in mind these are first-tier prices, and there are a limited number of units available at the $450,000 level. If you want one, you'll have to act quickly, and even then, there are still no guarantees.
Hawaii condo hotels have a history of selling out almost immediately. And the fact that this one carries the Trump name gives it an edge in free publicity and an even higher chance of a fast sellout.
Reserve Your Unit
Reserving a unit requires a $20,000 fully-refundable deposit. A reservation does not guarantee you a specific unit. It gives you a place in line for unit selection on Nov. 10, 2006 on a time-stamped priority basis. Reservations are being accepted starting September 25, 2006.
At contract signing which will take place right after you select your unit, you'll need to bring your deposit up to 10% of the purchase price (that includes the $20,000 you've already put in). An additional 10% will be due approximately six months later. The balance will be due when you close in late 2009.
Request a Trump Tower Waikiki Data Sheet
Condo Hotel Center can provide you with the Priority Reservation Form you'll need to participate in the Nov. 10, 2006 unit selection event (you don't have to be physically present at the event).
Let me point out that you'll want to act quickly if you want a unit. You'll need to complete your forms and get them along with your deposit into Condo Hotel Center by September 20, 2006, or you will likely not get a unit.
But let's take things one step at a time. First you'll want to request our Trump Tower Waikiki data sheet.
It will give you additional information including specific pricing and unit sizes. On the data sheet, you'll also find instructions for how to proceed if you're interested in pursuing a unit reservation at Trump Tower Waikiki.
To receive the data sheet, we ask that you provide your name, address and phone number in accordance with developer requirements.
Request a Trump Tower Waikiki data sheet here.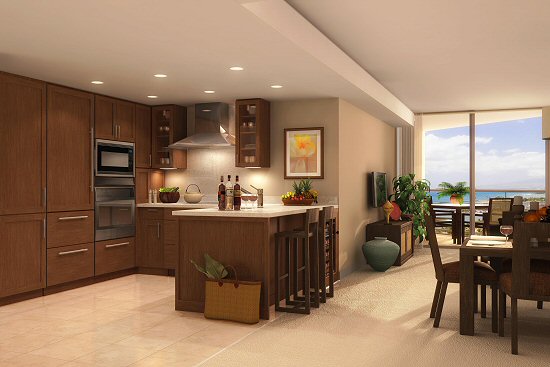 Upcoming Condo Hotel Symposium for Developers
Those of you who've been Property Alert subscribers for a while know that twice a year Condo Hotel Center sponsors a conference called the Symposium on Financing, Developing and Operating Condo Hotels. Our next one is coming up. It will be held November 30, 2006 – December 1, 2006 at the Mirage Hotel in Las Vegas, Nevada.
This event is ideal for developers, hotel owners, lenders and hospitality industry service providers. It will feature the nation's top industry experts speaking about condo hotel topics including buyer demographics, choosing a brand, conversion of existing properties into condo hotels, and how to attract foreign buyers.
Condo Hotel Center is pleased to offer its Property Alert subscribers a $150 discount off the registration price. And if you register before Nov. 3, 2006, you will qualify for the early bird rate, an additional $200 discount.
To receive an agenda for the event and a Discount Registration Form, please submit your name, company name, address and phone number here.
Request Condo Hotel Symposium Information Here
Wrap Up
I hope you enjoyed learning about the Trump International Hotel and Tower at Waikiki Beach Walk as much as I liked reminiscing about my previous visits to Hawaii. Trump Waikiki promises to be an amazing property in an outstanding part of the world, one of my personal favorites.
Thank you for your interest in our Property Alerts. We at Condo Hotel Center appreciate the opportunity to be your main source for condo hotel information.
Aloha!
Joel Greene
Broker-Associate Condo Hotel Center A Division of Sheldon Greene & Assoc., Inc. Licensed Real Estate Broker
1368 NW 165th Ave.
Pembroke Pines, FL 33028
(954) 450-1929
Joel@CondoHotelCenter.com
www.CondoHotelCenter.com
www.CondoHotelsDubai.com
www.WorldClassCondoHotels.com
www.CondoHotelsBahamas.com
www.CentralAmericaSecondHomes.com
www.DominicanRepublicVacationHomes.com
Want to know more about me? Click below: //www.condohotelcenter.com/joel-greene.html
This is not intended to be an offering or solicitation for sale in any jurisdiction where this project is not registered in accordance with applicable law or where such offering or solicitation would otherwise be prohibited by law.
* Copyright infringement is taken seriously by Condo Hotel Center and will be prosecuted.
© Copyright 2010 Condo Hotel Center. *All rights reserved. No portion of this Property Alert may be reproduced, exhibited or distributed without the express written permission of Condo Hotel Center. Although Condo Hotel Center believes the information contained in this Property Alert to be accurate and complete, Condo Hotel Center can make no such guarantee.