The Trump Ocean Club® International Hotel & Tower Panama
Open & Operating, Condos from $280,900
November 2, 2012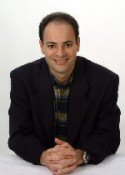 Hello.  Joel Greene here from Condo Hotel Center.
Barack Obama or Mitt Romney?  Mitt Romney or Barack Obama? Decisions, decisions.
Do you find yourself wishing you could escape all those annoying political commercial and the even-more-annoying people who are voting for "the other guy?"
If times like this make you wish you had a second home outside the United States away from all the political chaos, then I've got something to show you.
Take your mind off politics, at least for a little while, while I tell you about a lavish, new, mixed-use property with condo residences now available in the beautiful country of Panama.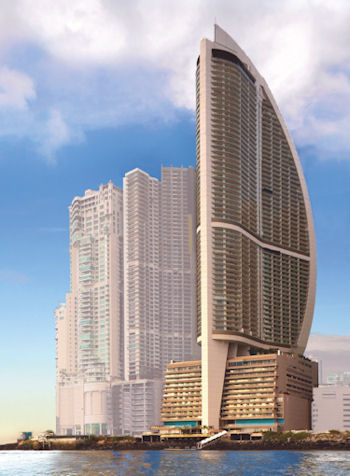 Condo Residences & Condo Hotel Units
The Trump Ocean Club® International Hotel & Tower Panama is a $400+ million project.  It consists of one, 66-story, five-star hotel property with 996 total units.  But the units aren't traditional hotel rooms.  There are actually 627 condominium residences and 369 condo hotel units.
The condo residences are available now.  They're located on floors 16-66.  The condo hotel units, to be released for sale in a few months, will run from floors 16-35.
Panama's Newest Landmark
Destined to become Central America's next architectural icon, Trump Panama's sleek design resembles a majestic sail fully deployed in the wind.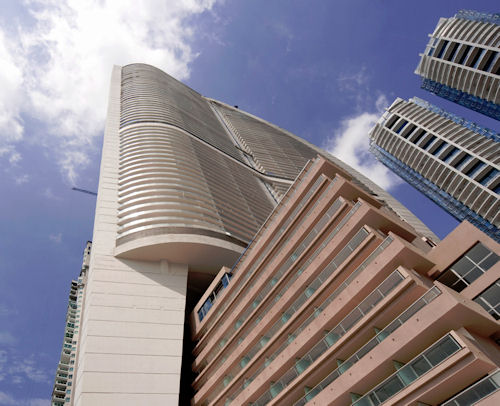 It rises above Panama Bay along Punta Pacifica's pristine peninsula.  Try saying that 3 times fast!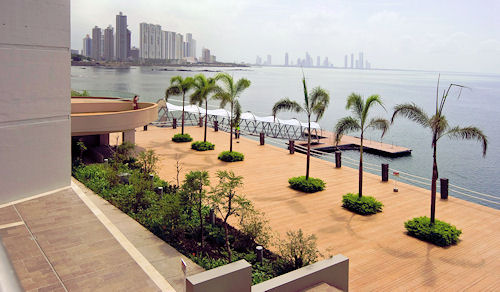 It is the tallest and largest building in Latin America.  The tower has been designed to showcase direct ocean views, and the common areas are exquisitely furnished in an elegant, cosmopolitan style.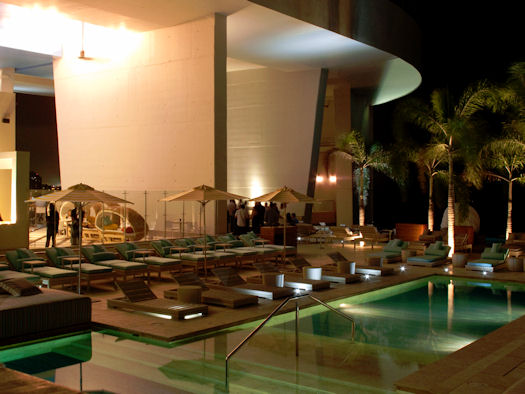 From the soon-to-open international casino to gourmet dining, everything about Trump Panama is a reflection of opulence.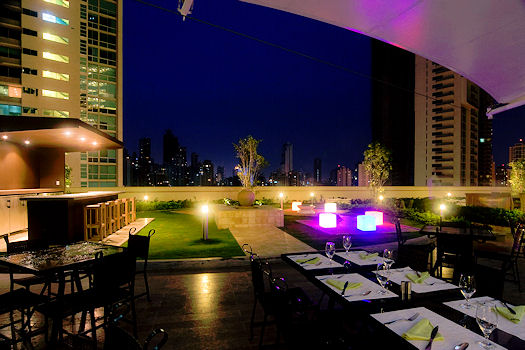 Five-star Resort Amenities & Services
Trump Panama is open and operational.  Construction began in 2007, and the official inauguration of the property took place in 2011.  That means buyers will be able to begin using their second home immediately after closing.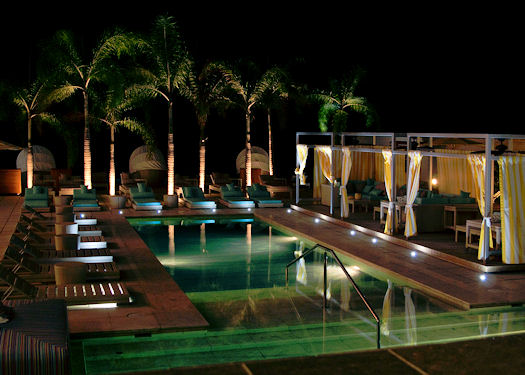 As residents they'll have access to all of the hotel's features and amenities including:
Tejas, Barcelona & Azul Restaurants

Cava 15 Lounge & Bar

46,000 sq. ft. of meeting space

5 pools including 2 oversized infinity pools

Spacious pool deck offering spectacular views of the ocean and city

Ocean deck and pier

State-of-the-art fitness center with Technogym equipment

Resident's Clubroom on 14th floor with garden access

Art in public spaces throughout the property

Card-operated high-speed elevators

Signature services of Trump Attaché™

40,000 sq. ft. casino (plans not yet finalized)

Exclusive private beach club on nearby Isla Viveros with pool, restaurant and other facilities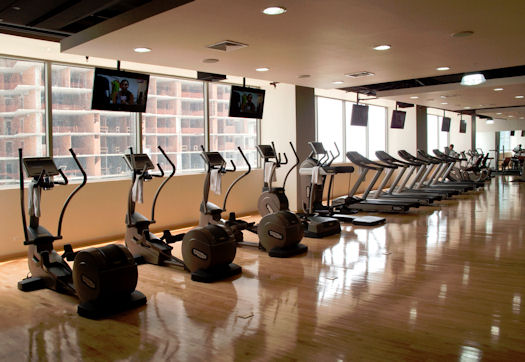 Trump Panama will encompass a luxury retail area called a promenade.  It will include these shops and services:
Several world-class dining options

Coffee shops

Beauty salon

Travel agency

Gift shop

Luz Botero Fine Art Gallery

Margot – women's store with luxury brands

Drilo – Crocodile-based products: shoes, belts, etc.

Office lofts

State-of-the-art business center

Ballrooms
Condo Residence Features
The condos available at Trump Panama will have private terraces and offer stunning ocean, canal and city views.  The kitchens will feature marble flooring, premium European cabinetry, imported granite countertops and high-end stainless steel appliances.
In addition to the hotel amenities and services, residents will also have access to:
24-hour valet service and bellmen

24-hour concierge service

Housekeeping service

24-hour medical service

Laundry and cleaning services available upon request

Chauffeur-driven limousine service

Auto rentals with or without chauffeur

Shuttle bus service to various shopping centers and supermarkets
A Premier Location 
The Trump Ocean Club, Panama overlooks the Pacific Ocean and the Panama Bay. It lies on land that was reclaimed from the sea in the upscale district of Punta Pacifica, one of the newest and most exclusive areas of Panama City, bordering the city's financial center.
The property is within 15 minutes of the International Banking Center, the city's most exclusive shopping centers, the Miraflores Locks, the Bridge of the Americas, and various parks.
The International Tocumen Airport is about 20 minutes from Trump Panama.  It offers direct flights to and from many major cities including the following:
Miami – 2.5 hours

Colombia – 1 hour

Venezuela – 2 hours

New York City – 5 hours

Los Angeles – 6.5 hours

Amsterdam – 11 hours

Madrid – 18 hours
Many direct flights are also available to nearby South and Central America cities.
As a Second Home or Investment
Trump Panama condo residences are available now, ranging from one to three bedrooms, and 863 to 1,538 sq. ft. plus balcony. Prices start at $280,900 and go up to $710,900.
Three-bedroom penthouse units, 3,296 sq. ft. plus balcony, are also available from $1,850,000+.  As I mentioned previously, the condo hotel units are not yet available for purchase. Please tell us if you want to be informed when they are released.
If you are interested in Trump Panama as a rental property/investment or even to use as a part-time second home, you'll be able to rent out your condo.  The minimum lease time is six months with monthly rental rates as follows:
1 Bedroom, 1.5 Bath Condos: Unfurnished: $1,800, furnished: $2,600

2 Bedroom, 2.5 Bath Condos: Unfurnished: $2,800, furnished: $3,500

3 Bedroom, 2.5 Bath Condos: Unfurnished: $3,500, furnished: $4,200
Lots More Details and Photos
I often write about properties in pre-construction stages, which means all I have to show you are artist's renderings of what the project will eventually look like.  That's not the case today.
Trump Panama is open, operational and very photogenic.  Request my detailed data sheet to see more photos as well as more details about the property.  You'll just need to provide your full name and contact information per the developer's requirements. Click the link below.
The Trump Ocean Club® International Hotel & Tower Panama.
Thank you for your interest in Trump Panama and the other properties we showcase at Condo Hotel Center.
By the next time I write you, we should know who our next president will be.  I won't tell you who I'm voting for, but I will say I'm cautiously optimistic about our country's economy and also with regard to real estate.
Over the past year-plus, the real estate markets in most cities and states, and particularly South Florida, have show signs of improvement.  Here's hoping that upward trend continues regardless of whoever is president.  Be sure to cast your vote.
Joel Greene
Licensed Real Estate Broker
Condo Hotel Center
1368 NW 165th Ave.
Pembroke Pines, FL 33028
(954) 450-1929
Joel@CondoHotelCenter.com 
www.CondoHotelCenter.com
www.CondoHotelsDubai.com
www.WorldClassCondoHotels.com
www.CondoHotelsBahamas.com 
www.CentralAmericaSecondHomes.com
www.DominicanRepublicVacationHomes.com
Want to know more about me? Click below:
//www.condohotelcenter.com/joel-greene.html
Follow us on Facebook.
© Copyright 2012 Condo Hotel Center
*All rights reserved. No portion of this Property Alert may be reproduced, exhibited or distributed without the express written permission of Condo Hotel Center. Although Condo Hotel Center believes the information contained in this Property Alert to be accurate and complete, Condo Hotel Center can make no such guarantee.