Trump International Hotel & Tower
Ft. Lauderdale
Last 30 Units Just Released, Offering a Final
Chance to Own This Five-star Condo Hotel
May 2, 2006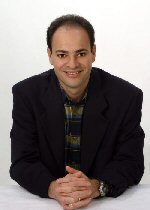 Joel Greene here from Condo Hotel Center. Last week I attended a by-invitation-only event hosted by Donald Trump. It was to celebrate and preview via virtual reality images and renderings of the coveted Trump International Hotel & Tower, Fort Lauderdale.
Approximately 300 guests were invited and included dignitaries, celebrities, members of the development team and top brokers from South Florida (proud to say I was one of them).
At the party, Mr. Trump made a surprise announcement. He explained that while the five-star development had been pretty much sold out for some time now, there were some 30 condo hotel units that had been held back and never released to the public pending some design decisions.
Those units were now to be released. And so that brings me to the subject of today's Property Alert. It's an opportunity to purchase one of the last condo hotel units available at the Trump International Hotel & Tower, Ft. Lauderdale.
It's Not Too Late
Originally released back in February 2005, the $200 million, 24-story, Trump International Hotel & Tower will encompass two buildings on a two-acre, complete city block. It will have approximately 200 feet of direct ocean frontage and a building plan that maximizes the ocean and Intracoastal Waterway views from almost every room. It will feature 298 condo hotel units of which only 30 now remain available. In total there will be 150 studios, 75 one-bedrooms and 73 two-bedrooms, each with its own large terrace. There will also be a four-level, all valet, parking garage.
Less Floors, Higher Ceilings in Each Unit
The property was originally conceived as a 25-floor building, but the height was scaled back so that each floor would have nine foot ceilings. Now I know that unless your name is Yao Ming or Shaquille O'Neal, the difference between a nine-foot ceiling and one that is a mere 8′ 6″ is lost on you, but it's just one of the many five-star touches that contribute to the Trump Fort Lauderdale's awe-inspiring design. More significant than ceiling height are all of the other ideas and concepts that will make this property the new benchmark for luxury and opulence.
An Eye-catching Design
The development team consisting of Donald Trump, Roy Stillman and Bayrock Group stated that the quality of this property will meet the level of Trump's luxurious One Central Park West condo hotel in Manhattan.
Mr. Stillman told me that it was his plan to create something so eye catching that it would sharply stand out from anything on the Fort Lauderdale Strip. What world-renowned architects Michael Graves and Oscar Garcia have designed should do just that.
A Look of High-Drama
The front of the building has gently sloping curves that give the building's front a very unique, rounded appearance. The buildings will be painted yellow and blue to capture the essence of Ft. Lauderdale, the sun and the ocean. Michael Graves says yachting, one of Fort Lauderdale's principal leisure pastimes, was his design inspiration for Trump International. With its curvilinear lines and art-deco accents, the Hotel & Tower will emulate the elegance and grace of the luxury ocean cruise liners of the 1920's.
When you arrive as a guest, you will pull up to this brilliantly crafted circular atrium between the two buildings and will step into a signature lobby with a dramatic entrance. We're talking imported marble floors and 20-foot ceilings. There will be nothing comparable to it on Ft. Lauderdale's beach. Mr. Trump wanted "something people will remember when they walk in this building" and Graves responded with a lobby that may be as much as five times the size of the typical five-star hotel lobby.
Another little Michael Grave's special touch is the convenient, pedestrian-friendly walkway that connects the front building to the 24-story tower. And these special touches in the building's common areas and exterior do not stop there. Consider these amenities:
1,600 sq. ft. mosaic grand pool and sun deck overlooking the ocean
3,000 sq. ft. health club & spa
1,700 sq. ft. fitness center with state-of-the-art equipment and personal trainers
World-class restaurant featuring spectacular ocean views, indoor and outdoor seating
Large function space for weddings and catered events
24-hour white glove concierge, security, valet and room service
Impressive Interior Design
The individual units reveal an interior design also inspired by the feel of the 1920's French cruise liners like the Normandie and Ile de France. The theme is modern, but with 1920's heritage. Plus, they include every possible luxury and comfort you could imagine.
Wall to wall Italian marble flooring throughout
Oversized windows offering expansive views of the Atlantic and the IntraCoastal
Flat screen TVs with DVD and CD players
Exquisitely planned kitchens, fully equipped, top of the line appliances
Luxurious bathrooms with marble vanities and separate showers and baths
Owners private storage
Wireless Internet
High-tech security
Sizing Up Trump
Just the size alone will make this property stand out on the Fort Lauderdale Strip. The 298-room condo hotel is more massive than would be allowed under today's development rules. But the city of Fort Lauderdale could do little to change the project because an earlier version of the condo hotel was approved in 2001, and that approval is still valid.
When completed, Trump International Hotel and Tower Fort Lauderdale will join signature projects in Chicago and Las Vegas as the only three select Trump International Hotel & Tower properties modeled after the Trump International Hotel & Tower in New York, which was rated the number one hotel in the United States by Condé Nast Traveler.
Upscale Surroundings
Sandwiched between Miami and Palm Beach, most of Fort Lauderdale's oceanfront was first developed in the 1940s and 1950s. It was once the favored haven for college spring-breakers. Now its renaissance as an upscale resort area has gained traction. A quick tour of the area today reveals waterfront mansions, private jets, mega-yachts, sleek foreign sports cars, designer boutiques, trendy spas, championship golf, hot new nightspots, gourmet restaurants with celebrity chefs and much more. Prosperity reigns year round.
Signs of the transformation are everywhere. Many of the older, smaller buildings have already been torn down. New construction is underway. Fort Lauderdale will ultimately encompass some of the finest new condos and hotels in all of Florida.
Next door to The Trump stands The Atlantic condo hotel, the first of the new luxury resorts and a Starwood Luxury Collection property, opened in 2004. At least eight major beachfront condo hotels were approved several years ago and are now in development, including the Q Club to be run by Hilton, the W Fort Lauderdale Hotel & Residences and the five-star St. Regis.
There's also another Trump property, the Trump Las Olas Beach Resort, a 95-unit boutique hotel that just began pre-construction selling. These high-end properties are serving to reposition Fort Lauderdale as one of Florida's most upscale resort areas.
The Beaches & So Much More
The beaches are still the main attraction in Fort Lauderdale. Stretching 23 miles, the strand has earned Blue Wave Beach certification from the Clean Beaches Council, which recognizes the nation's cleanest, safest and most user-friendly beaches.
Fort Lauderdale has also made a name for itself through its world-class port, Port Everglades. It is one of the busiest cruise ship ports in the world, welcoming 4-million cruise passengers annually, many of whom choose to spend a few days in the city before or after setting sail. The city's high-tech airport, the Fort Lauderdale/Hollywood International Airport, serves over 17 million visitors per year and is continually expanding and updating.
Fort Lauderdale's Sawgrass Mills, billed as the world's largest outlet mall, features more than 300 shops. Other major malls include the Colonnade Outlet, a $28 million high-end fashion district currently under construction, and The Galleria at Fort Lauderdale which has high-status retailers like Neiman Marcus, Saks Fifth Avenue and an Elizabeth Arden Red Door Spa. Las Olas Boulevard, another Fort Lauderdale see-and-be-seen locale, is a tree-lined corridor of over 100 specialty shops, art galleries and the best in fine dining.
For a little nightlife, there's the nearby Seminole Hard Rock Hotel & Casino, featuring a 130,000 sq. ft. casino and a Las Vegas-style entertainment complex. And sports fans will appreciate their proximity to Pro Player Stadium home of the Miami Dolphins. Clearly, Fort Lauderdale isn't just for spring breakers anymore. The city has evolved into one of the country's most vibrant destinations.
The Ft. Lauderdale Market
The real estate market in Fort Lauderdale remains as strong as ever. The economy continues to grow. Appreciation rates over the past five years have averaged well over 20% per year, according to Fort Lauderdale's Sun Sentinel newspaper.
The introduction of Trump International Hotel & Tower will raise the bar in every aspect to create the finest and most luxurious experience in South Florida.
"When completed, the property will become a new landmark for the 21st Century," stated Donald Trump.
Pricing for the Last 30 Units
Construction is already underway at the Trump Ft. Lauderdale site. The condo hotel is scheduled for completion in mid-2009.
Fully-furnished deluxe studios, one- and two-bedroom suites are among the 20 units available in this final offering. They range from $700,000 to over $3,000,000. (Specific details of available units will be provided upon request).
The deposit to reserve a unit is 10% at contract and another 10% is due sixty days later.
As a little bonus for owners, Mr. Trump also announced at the party a partnership agreement for Trump International Fort Lauderdale to become the exclusive luxury hotel of The BankAtlantic Center and The Sinatra Theatre in Ft. Lauderdale.
The benefits to each Trump unit owner include priority purchase rights to all BankAtlantic Center events and use of the BankAtlantic Center helipad and VIP backstage access. C'mon, admit it. If you knew there was a place to park your chopper, you'd visit your condo hotel in Ft. Lauderdale a little bit more often, wouldn't you?
More Information Available
If you'd like to learn more, I've put together a data sheet for the last 20 units in the Trump International Hotel & Tower Fort Lauderdale. It's yours for the asking.
Request the Trump Ft. Lauderdale data sheet here.
If Only My Fourth Grade Teacher Could See Me Now…
Thank you for taking the time to read this Property Alert about the Trump Ft. Lauderdale. This condo hotel has been a personal favorite of mine since it first came on the market in February 2005, and I'm delighted to be able to offer you and especially our more recent subscribers who may have missed out on the first offering, these last few units.
For me, attending the celebration for this property was just the icing on the cake. Now personally, I don't care for name droppers. So in closing, I'm not going to tell you which billionaire I met at the event, because that would just be tacky.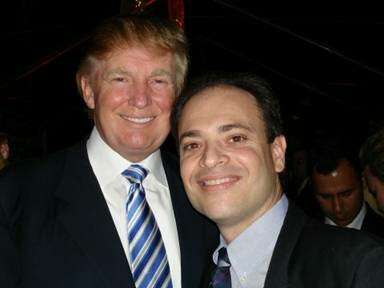 Quick Reminder – Condo Hotel Symposium
Developers and hotel owners, don't forget the Condo Hotel Symposium is coming soon. Learn about developing, financing and operating condo hotels at the seminar to be held May 22 – 23, 2006 at the Westin Diplomat Resort in Hollywood, FL. For more details and a $150 discount on ticket prices, courtesy of Condo Hotel Center, request information on the Condo Hotel Symposium here.
Joel Greene
Licensed Real Estate Broker
Condo Hotel Center
1368 NW 165th Ave.
Pembroke Pines, FL 33028
(954) 450-1929
Joel@CondoHotelCenter.com
www.CondoHotelCenter.com
www.CondoHotelsDubai.com
www.WorldClassCondoHotels.com
www.CondoHotelsBahamas.com 
www.CentralAmericaSecondHomes.com
www.DominicanRepublicVacationHomes.com
Want to know more about me? Click below:
//www.condohotelcenter.com/joel-greene.html
Follow us on Facebook.
* Copyright infringement is taken seriously by Condo Hotel Center and will be prosecuted. Please be advised, the information in this Property Alert is proprietary to Condo Hotel Center and has been copyrighted. The renderings and photos have been coded.
If this Property Alert is plagiarized in any way or these pictures are taken from this document and reproduced without our permission, Condo Hotel Center will pursue legal action for copyright infringement. If you are a real estate broker based in Florida, as is Condo Hotel Center, and you plagiarize our copyrighted material, rest assured Condo Hotel Center will file a formal complaint with the Florida Real Estate Commission. © Copyright 2010 Condo Hotel Center *All rights reserved. No portion of this Property Alert may be reproduced, exhibited or distributed without the express written permission of Condo Hotel Center. Although Condo Hotel Center believes the information contained in this Property Alert to be accurate and complete, Condo Hotel Center can make no such guarantee.