Update on Trump Dubai
Tentative Date Set for Official Launch
April 16, 2008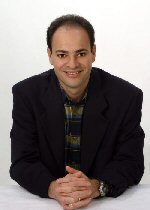 Joel Greene here from Condo Hotel Center.  I have a brief but exciting update for you regarding the Palm Trump International Hotel and Tower Dubai.
In the last week or so, I've been contacted by some nervous buyers who heard rumors that the Trump Dubai's release was coming this week.  Don't panic!
While there is, in fact, a pre-launch happening this week, it only includes Trump and Nakheel family and close friends.
Unfortunately, it does not include any brokers or the general public.  They are not permitting anyone else to "jump the line."  Believe me, I've checked, pleaded and even whined about this numerous times.
The official launch is now tentatively planned for May 19, or May 20, 2008, approximately one month from today.
Confirmed, Trump Dubai to Be a Hotel Residence It has been confirmed to me by Trump's Director of Sales for Dubai that the property will be a hotel residence, not a condo hotel, as originally thought.  What's the difference?
A hotel residence is designed to be used as a permanent residence.  This means you can live there year round, unlike most Dubai condo hotels where your maximum usage is limited to 30 days a year, and you are obligated to place your unit into the hotel's rental program for the other 11 months.
As a hotel residence, Trump Dubai will offer all the services and amenities of a five-star hotel, namely: concierge, room service, valet, housekeeping, gourmet restaurants, pools, fitness center and spa facilities.
In other words, as an owner you have the conveniences and features of a hotel, yet live in the comfort and privacy of your own luxury residence.  And while there isn't an onsite hotel rental program, this does not necessarily preclude you from renting out the unit on your own.
The Latest Details on the Project In addition to a 378-room five star hotel, The Trump International Hotel and Tower Dubai will have 399 residential apartments. At this time, prices for Trump Dubai have not yet been set.  Estimates are that residences below the 40th floor will be approximately $3,500 per square foot.  Above the 40th floor, residences will be priced at $4,500 per square foot.  Again, these prices are subject to change.
You've Been Registered My Trump contact has asked that I properly register each of my prospective customers to ensure they receive information as soon as it is disseminated.
If you are receiving this email, you can rest assured that you were on my list, and I've taken care of the necessary paperwork to register you.
If you do not receive this email, please let me know. Seriously, if you have friends, business associates or family members whom you'd like to register, just send me a quick email with their full name and contact information, and I'll promptly take care of this for you.
Registering does not commit you to purchase a unit.  It simply helps ensure that you are sent the necessary information in a timely fashion.
A Race to the Finish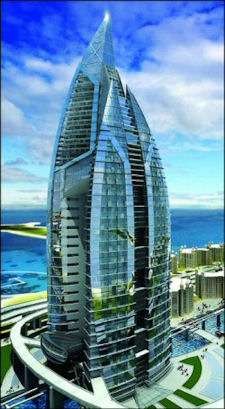 Many of you have asked that you be placed at the top of my Trump Dubai VIP list, as you are certain that you want a unit.  Please understand that with so few units available and so much worldwide demand, that's not something I or anyone can guarantee.
Rest assured that I am diligently and frequently following up with my Trump contact, the Director of Sales for Trump Dubai, to be kept apprised of the project's status.  I will update you with any and all new information as soon as it becomes available.
Most importantly, I will do my very best to get you a unit as soon as I get the green light.  Of course, once the sales launch does begin, and I send you the information, it will be your responsibility to get back to me as soon as possible if you want to secure a unit.
Again, being registered on my Trump Dubai VIP List or with the Trump Organization does not guarantee you a unit or give you any priority over someone who responds faster than you do.
Consider Trump Dubai a tag team race.  I'll run the first leg, but I'll need you to move fast once I pass the baton to you.  It's us against the rest of the Trump-loving world!
On your mark, get set…
Joel Greene
Licensed Real Estate Broker
Condo Hotel Center
1368 NW 165th Ave.
Pembroke Pines, FL 33028
(954) 450-1929
Joel@CondoHotelCenter.com
www.CondoHotelCenter.com
www.CondoHotelsDubai.com
www.WorldClassCondoHotels.com
www.CondoHotelsBahamas.com
www.CentralAmericaSecondHomes.com
www.DominicanRepublicVacationHomes.com
Want to know more about me? Click below: //www.condohotelcenter.com/joel-greene.html
* Copyright infringement is taken seriously by Condo Hotel Center and will be prosecuted. © Copyright 2010 Condo Hotel Center