The Grove Resort & Spa, Orlando, FL Condo Hotel
Last Chance for 8% Leaseback Program & Free HOA Fees
July 20, 2018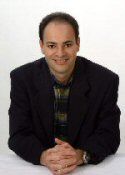 Hello, Joel Greene here from Condo Hotel Center. Now that my twin girls are both attending the University of Central Florida, I have an excuse to come to Orlando more often. It's about 3.5 hours from my home in Pembroke Pines (near Ft. Lauderdale).
Besides seeing my girls, I get to swing by one of the Orlando condo hotels I've written about in the past and see how it's doing. This property has been operating for just over a year and all of the amenities have now been opened, including its $12 million water theme park.
Business is booming, in fact, so much so that buyer incentives such as guaranteed 8% revenue from the leaseback program and free HOA fees for more than a year are soon going to disappear.
It's an outstanding property now with a proven track record of success. So if you've ever considered buying a hassle-free, luxury vacation home in Florida that helps pay for itself with rent revenue when you're not there, this is your last chance to get in before the buyer incentives are gone. Read on for details.
5 Minutes from Disney World
The Grove Resort & Spa is a massive 2.1 million square foot development located on scenic Lake Austin Reserve, just five minutes from Walt Disney World and numerous other theme parks and attractions. It has 16 interconnected buildings, each seven stories and designed in a contemporary Mediterranean style.
It has 878 condo hotel residences spread over 115 lushly landscaped acres. It also has three six-level parking decks.
The property was built in 2008 but was never occupied. In the past two years it has been updated and significantly upgraded.
The Back Story
The Grove Resort & Spa comes with some history. Originally, the development was named Grande Palisades and construction was completed in 2008.
All the units were pre-sold for an average of $395,000 per unit. But before the sales were completed, the real estate market took a huge downturn.
Ultimately, no sales were closed, and the building was never occupied. The owners defaulted and the development reverted to the bank. The bank spent millions of dollars to maintain the asset in impeccable condition.
In 2014 the developers of BTI Partners bought the construction loan and received clean title in 2015. They then embarked on an exhaustive renovation and upgrade, spending approximately $105 million to make the property Orlando's premier resort-style condo hotel.
Amazing Amenities
The Grove Resort & Spa opened its doors in March 2017, and while renovations on some of the rooms are still in progress, the rest of the hotel is now fully operational including all the amenities.
My personal favorite amenity is the $12 million water theme park, which has:
The Flow Rider, a dual-sided wave simulator for surfing
Large lagoon-style pool with beach entry
Interactive water-play activities with 2 water slides
Shallow kiddie pool
Lazy river water canal with waterfalls
4,000 sq. ft. bar and grill
Admittedly, at my age, I'm more of a lazy river, floating with a Miller Lite in my hand, kind of vacationer than a thrill seeker, but your kids will love the Flow Rider, almost as much as they will enjoy watching you wipe out if you give it a try!
Having a water park right on premises means that you don't even have to leave the property to have a fun-filled day! Other amenities include:
3 large restaurants serving everything from burgers and seafood to Spanish, French and Italian cuisine
3 different bar areas, 2 poolside
3 large pools, cabanas available
Full service spa
Fully equipped fitness center
Lake water sports – kayak, canoe, peddle board, electric motor boat tours, fishing
Beautiful 4-star lobby
Grab-n-go convenience store/deli/sundry shop
7,500 sq. ft. meeting space for corporate retreats, weddings, etc.
Arcade – fun and games for all ages
Kids' activity center – painting, build-a-bear, movies, board games, arts & crafts
The Grove also offers a full complement of hotel services:
24-hour security
Multi-lingual hotel concierge
Valet and doormen
Full-service front desk
In-room or poolside massage
Pool-side services – food, bar & spa services
Daily housekeeping
Free shuttle service to Disney 3 times per day
Upscale Features & Furnishings
Each condo hotel residence has a generous private balcony that blends indoor and outdoor living. They come fully furnished and with equipped kitchens. Features include:
GE stainless steel appliances
Granite kitchen countertops
Granite bathroom countertops
Large bath tubs
Crown molding in living room/master bedroom
Private, screened-in balconies
Central air conditioning and heating
Electronic entry-lock security system
Wireless high-speed Internet service
Current Occupancy Rates
Because The Grove Resort & Spa is a condo hotel, you can use your unit when you'd like (up to 180 consecutive days at a time) and have it rented out for you when you're not there.  You share in the revenue your unit generates, which helps offset the costs of owning a Florida vacation home.
The Grove has now been operating for nearly a year and a half, and its occupancy track record has steadily grown as the property has become known. For example, in March and April, the two months that we have year-over-year stats for, occupancy levels jumped from 60% and 58% in 2017 to 95% and 80% respectively in 2018.
A Phenomenal Location
The Grove Resort & Spa is located amid everything that makes Orlando one of the most visited cities in the world.
World-class theme parks such as the renowned Walt Disney World and Universal Orlando Resort are just a few of the many activities for entire families to enjoy.
Walt Disney World entrance          05 minutes
Magic Kingom                                    17 minutes
Disney Hollywood Studios              19 minutes
Epcot Center                                      16 minutes
Animal Kingdom                              14 minutes
Blizzard Beach Water Park            15 minutes
Universal Studios                            30 minutes
Islands of Adventure                      30 minutes
SeaWorld Orlando                          30 minutes
Aquatica                                            30 minutes
Volcano Bay Water Park                35 minutes
Legoland Florida                             50 minutes
The Grove Resort & Spa is also located near dozens of restaurant options, shopping malls, nightlife, entertainment venues, museums, and outdoor adventures such as ziplining, skydiving, scuba diving, hot air balloon rides, boating and fishing.
Trust me, you will never be bored in Orlando!
Buyer Incentives Going, Going…
The Grove Resort & Spa currently has two incentives – a leaseback program and free HOA fees – but they're being phased out as sales at the property continue.
Owners will leaseback their unit to the developer for an 8% guaranteed return, based on their purchase price.
The lease will be in effect from the day of closing until Dec. 31, 2019. The sooner you purchase, the longer you get the guaranteed 8% return.
Owners will not pay any HOA fees during the leaseback period. This incentive will likely be gone within the next 30 days, although an exact date hasn't been determined.
Owners who select this leaseback option may still use their unit two weeks per year.
After the leaseback program ends, owners have the option to still participate in the managed rental program and receive revenue, although the return won't be guaranteed as it is in the leaseback program.
The reason the incentives are being phased out is that the condo hotel is already enjoying high occupancy rates. Developers offer leasebacks to buyers in early pre-construction to allay any fears that a property will not do well. Any buyer who tours The Grove Resort & Spa now and sees how busy it is will have no such concerns.
Available for Closing NOW
Condo hotel units are available for immediate closing with certificates of occupancy in place. Choose from two- and three-bedroom floor plans ranging in size from 1,265 sq. ft. to 1,544 sq. ft.
Prices range from $312,900 to $402,000, which is extremely affordable and substantially less than any condo hotels in the Miami area as a comparison. Financing is available for both U.S. and international buyers.
If you'd like to know more about this property, I've got two items for you to check out:
A 3-minute video – Condo Hotel Center, Grove Resort Video
A detailed data sheet available at the link below.
I'm Here to Help
As always thank you for your interest in the properties I feature.  If you decide to buy at The Grove Resort & Spa, don't be surprised if I stop in for a visit on a trip to Orlando to visit my daughters. You decide whether that's a buying incentive. 🙂
If you'd prefer a property in the Miami area or you'd like to hear about other condo hotels currently offering leaseback programs, just give me a call.  It'd be my pleasure to tell you what's available and provide you with all the facts you need to make an informed decision.
Have a sunny day!
Joel Greene
Licensed Real Estate Broker
Condo Hotel Center
1368 NW 165th Ave.
Pembroke Pines, FL 33028
(954) 450-1929
Joel@CondoHotelCenter.com
www.CondoHotelCenter.com
Want to know more about me? Click below:
//www.condohotelcenter.com/joel-greene.html
© Condo Hotel Center. All rights reserved. No portion of this Property Alert newsletter may be reproduced, exhibited or distributed without the express written permission of Condo Hotel Center. Condo Hotel Center takes copyright infringement seriously. Violators will be prosecuted to the fullest extent of the law.Although Condo Hotel Center believes the information contained in this Property Alert newsletter to be accurate and complete, Condo Hotel Center can make no such guarantee. All features and descriptions are subject to change. Please speak with your personal legal and financial advisors to determine whether this property is suitable for your objectives.