Wellness-Certified Luxury Condo Hotel
The Flats Orlando, Prices Start at $173,000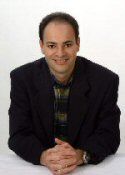 Hello, Joel Greene here from Condo Hotel Center.
The past year has been exhausting—and really weird. Thankfully, we are finally headed back in the general direction of normalcy. 
If 2020 taught us anything, it was that good health was a gift, one that is surprisingly fragile. It reminded us to live life to its fullest today because tomorrow is anything but guaranteed.
It is with those ideas in mind that I chose today's featured property, The Flats Orlando.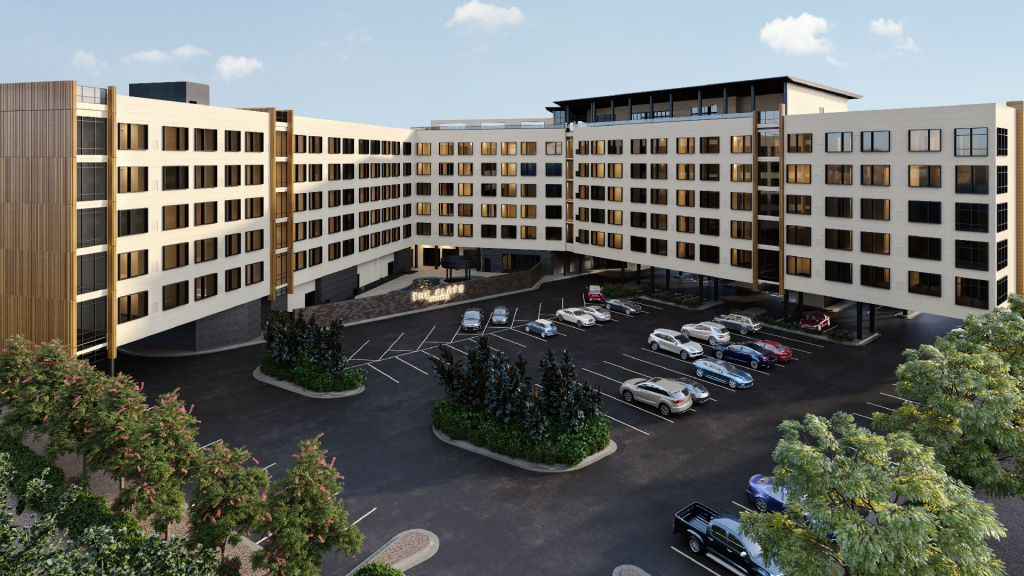 The Flats will be a wellness-certified condo hotel and spa focused on personal care. Details like purified air, nontoxic wall covering, circadian lighting and aroma-therapeutic diffusers, are just a few of the features that will make this property unique. Also unique, is complete flexibility regarding the condo hotel rental program. Read on for details.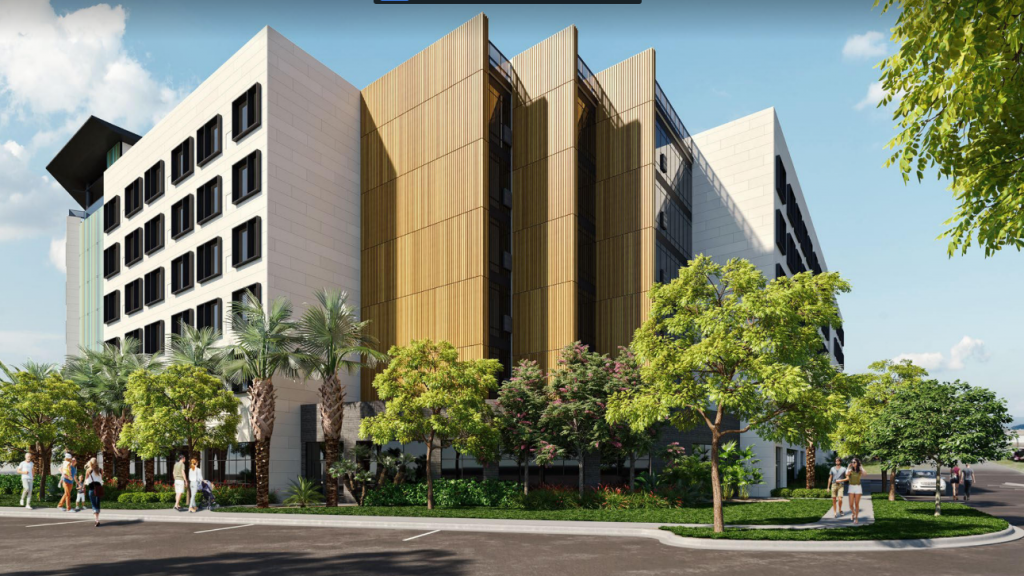 A Health-Inspired Condo Hotel
The Flats Orlando will be a boutique-sized condo hotel with 160 residences in a seven-level complex. It will span approximately two acres.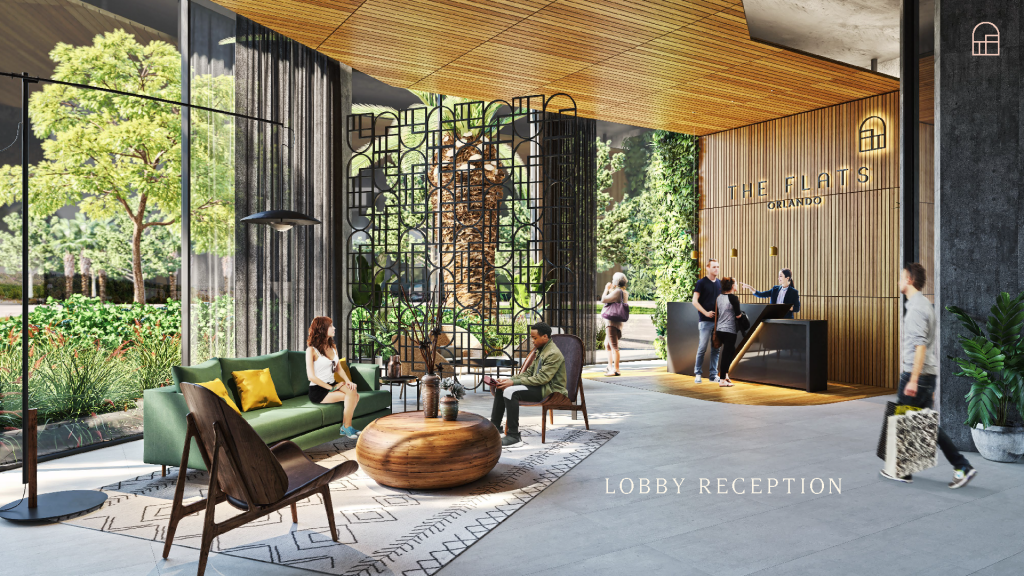 As a post-pandemic property, it will have a wellness theme throughout, intended to soothe body and mind and be environmentally friendly. Consider these health-related touches:
UV air-purified systems
Vitamin C diffusion therapy showers
Non-allergic bedding
Circadian lighting to relax the mind
Aromatherapeutic scent diffusers
Non-toxic wall coverings
Alkaline filtered water
Daily sanitizing anti-viral protection
Probiotic eco-sanitizing diffusion (eliminates airborne viruses)
I feel healthier already!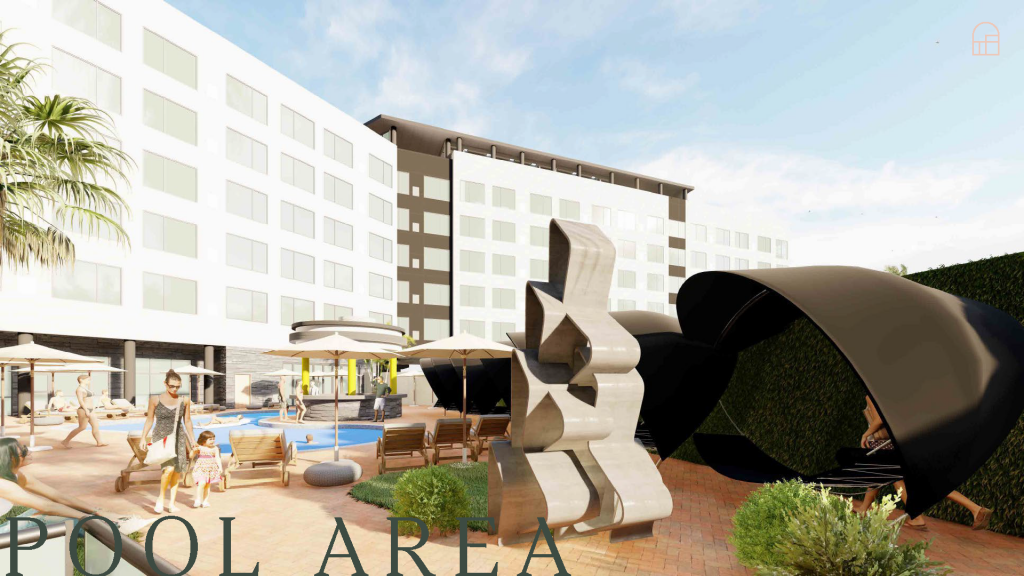 An Exciting Range of Amenities
The Flats Orlando will offer many luxury amenities. They'll be split between the ground floor and seventh floor:
Ground floor:
Pool zone
Pool, jacuzzi, cabanas, sundeck and pool bar
Coworking, wine room, sharing lounge, dining hall
Kids' & teens' pool game, video games and playroom
Community room
24-Hour fitness center
Digital interactive fitness classes
Yoga studio
Lobby
Coffee & bar
The great hall (business center)
Spa – massage, manicure and pedicure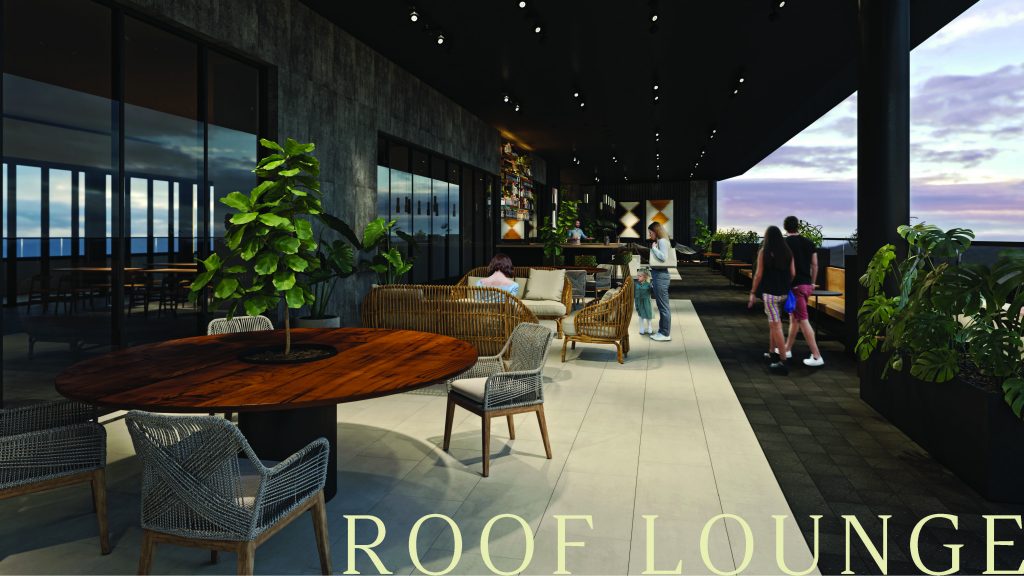 Level 7:
Restaurant, bar, fire pit, hammocks (The restaurant will serve your typical favorites as well as offering healthier choices.)
Asana prayer/meditation room, living room
Scenic terrace
Children restricted solarium for adults seeking a quiet place.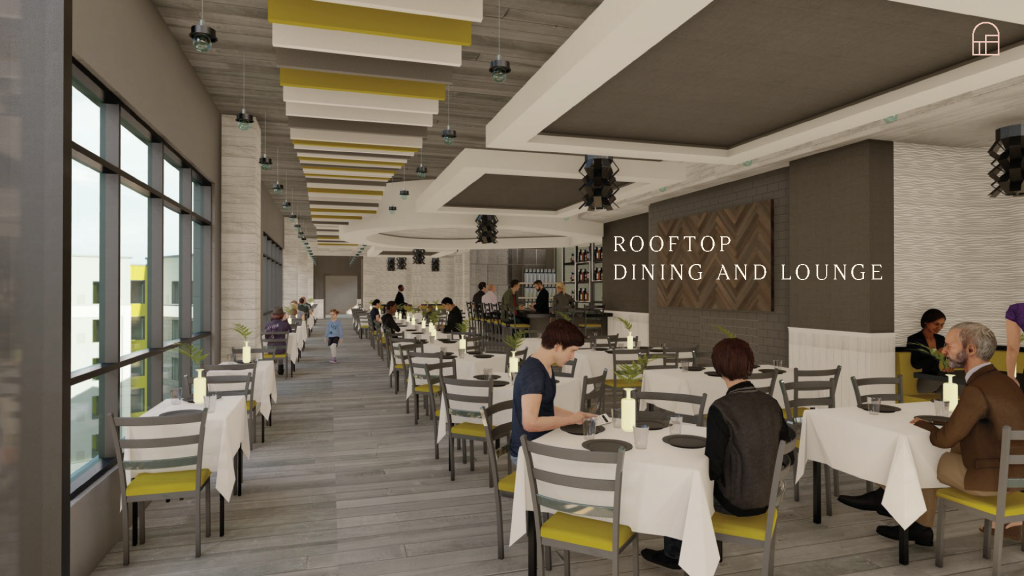 Personalized Services
Luxury services and personalized attention are the name of the game at The Flats Orlando. The staff will be there to make every bit of your stay delightful. Here's a glimpse of what you can expect:
EASY CHECK-INS: Upon arrival, a personal assistant will immediately escort you to your condo. No time spent waiting at the front desk.
KEYLESS BUILDING: Easy, secure access via a keyless system.
BREATHE EASILY: Every unit has UV-air purified systems and go through an extensive eco- sanitization in between guests.
BE PAMPERED: After a long day at the theme parks, enjoy a massage—either at the wellness spa or in the comfort of your room.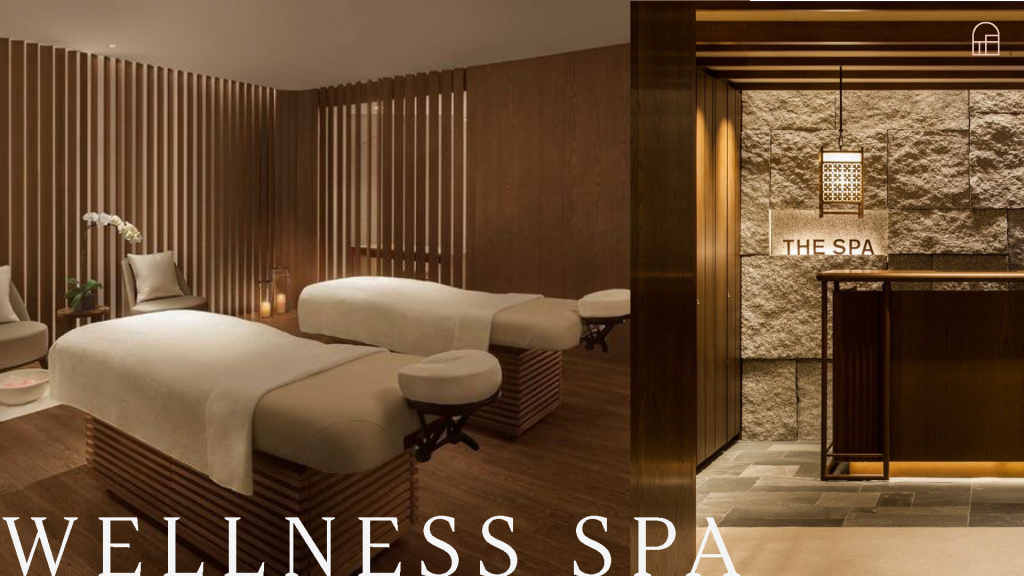 WORK OUT: Use the latest exercise equipment in the fitness center or choose from a variety of digital classes.
TASTY NUTRITION: Enjoy a green juice and well-balanced breakfast designed daily by Flats Orlando's in-house nutritionist.
EXTRA ATTENTION: The staff can help you make reservations at restaurants, suggest venues for dancing, and even provide certified nannies to look after the kids.
AIRPORT TRANSPORTATION: Flats Orlando will pick you up and return you to the airport.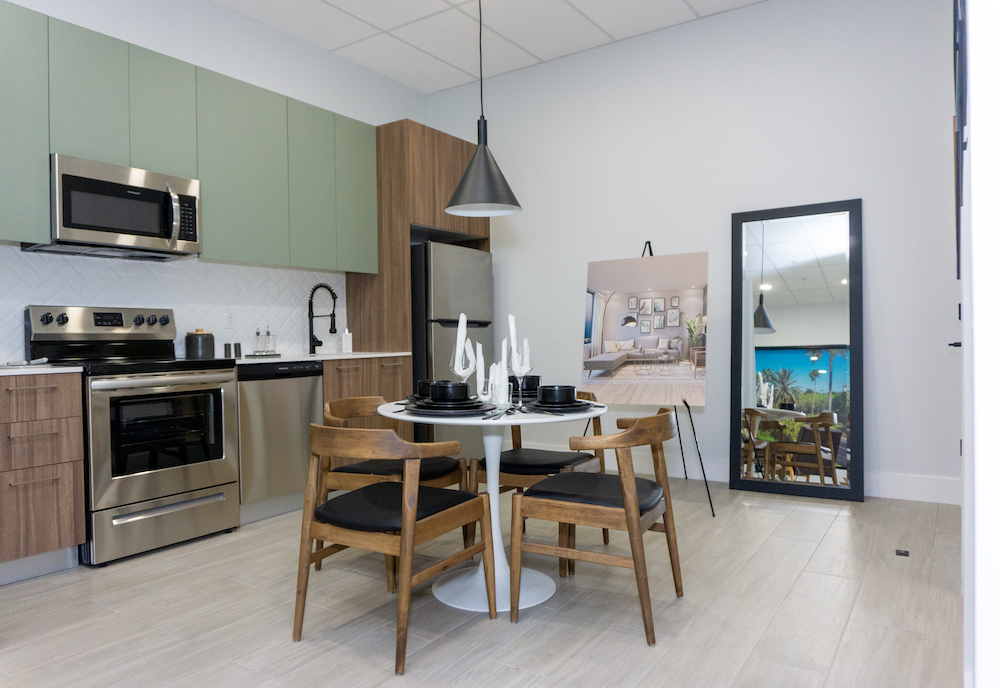 An Awesome Location
Flats Orlando is located near shops, restaurants, shopping centers and entertainment venues, plus everything that Orlando has to offer:
15 minutes to Disney World theme parks and water parks
10 minutes to Orlando Premium Outlets
10 minutes to Grand Cypress Golf Club
15 minutes to Sea World
25 minutes to Universal Orlando Park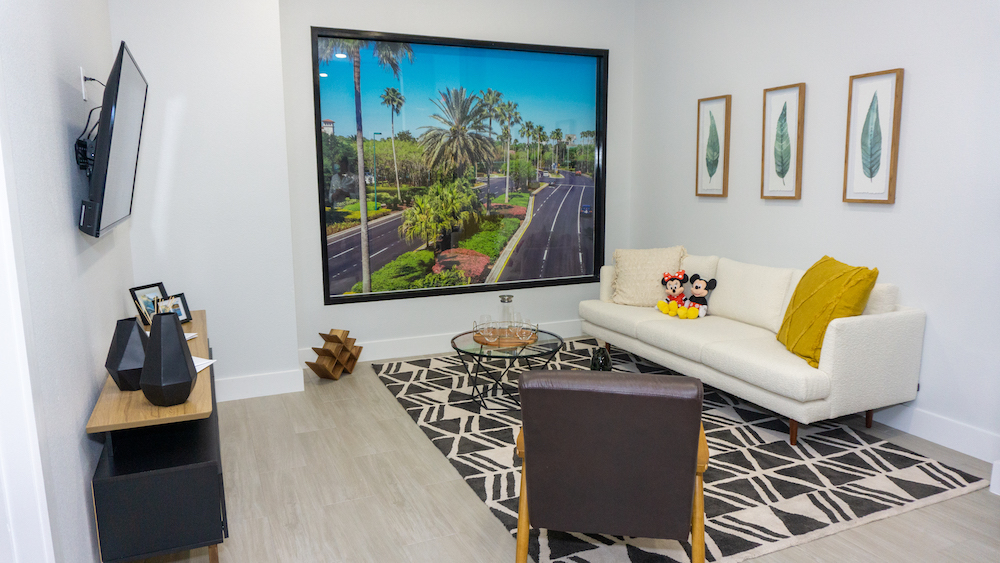 Rental Options
As a condo hotel, Flats Orlando offers you flexible options to receive rent revenue when you're not using your residence:
Self-manage through Airbnb or other platforms
Self-manage through management company of your choice
Allow the onsite management company to rent out your unit
You can use your residence no more than 30 consecutive days within a 12 month period. The rest of the time, you can choose whether to leave it vacant or rent it out, as there's no obligation to participate in a rental program.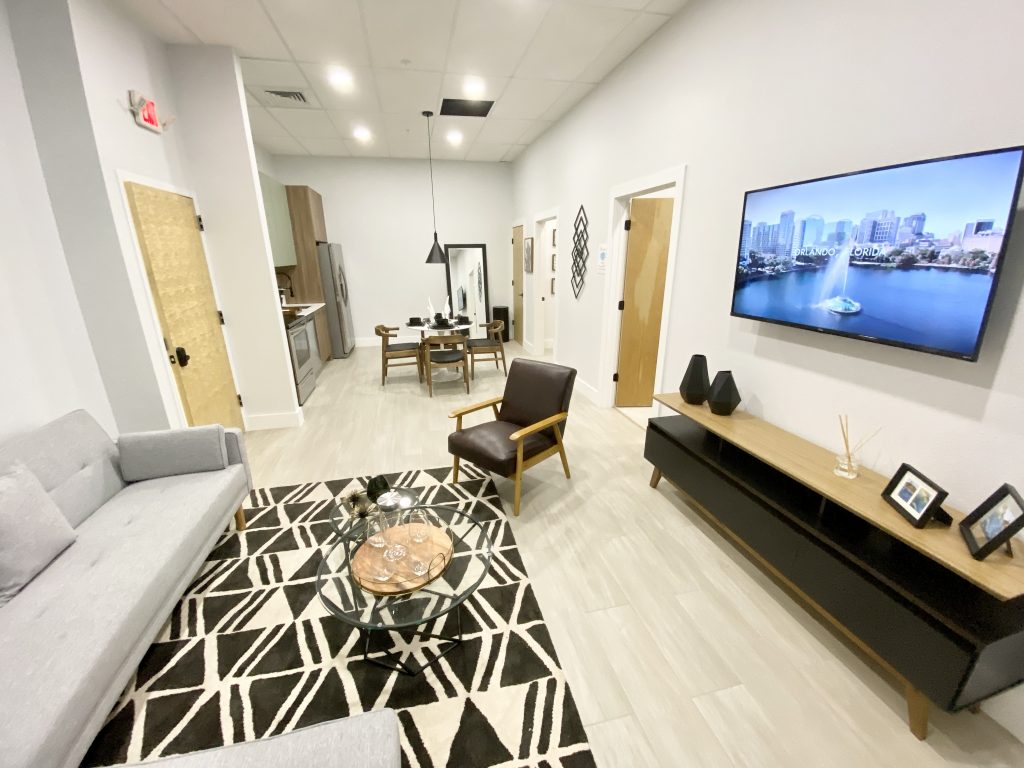 Construction Status, Affordable Pricing
Construction is tentatively scheduled to begin next month, June 2021, and should be complete by December 2023.
Choose from studios, (only 5 available in the whole property) one-, two- and three-bedroom residences. Prices range from $173,000 to $474,000.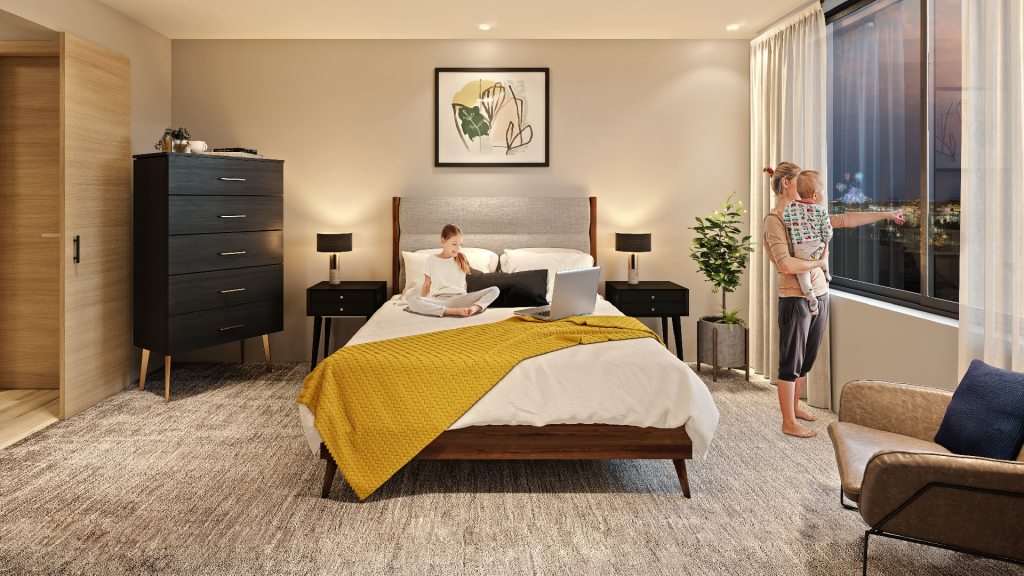 Want to know more? I have plenty of additional details in my data sheet, which you can request below.
Request The Flats Resort Orlando data sheet here.
Find Some Levity
As I mentioned at the start, this past year has been filled with challenges. But it hasn't been without some humor as well. On that note, I thought you might enjoy some of these closing thoughts I gathered together: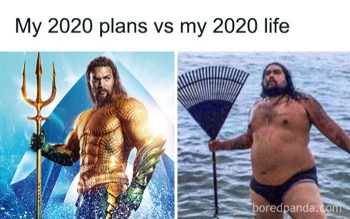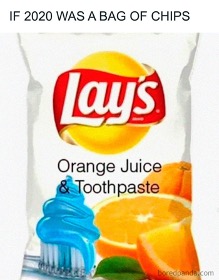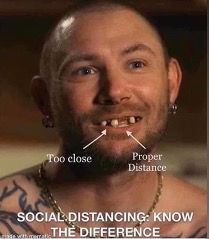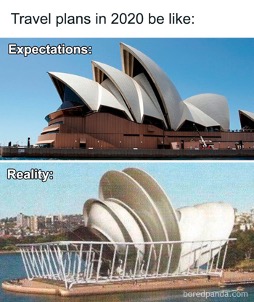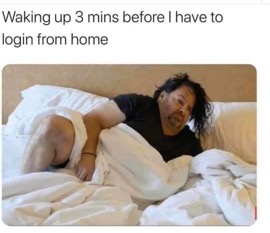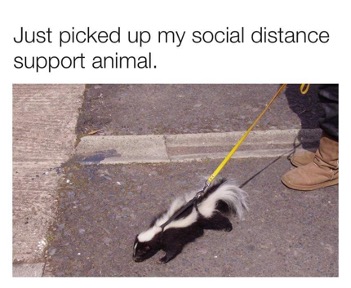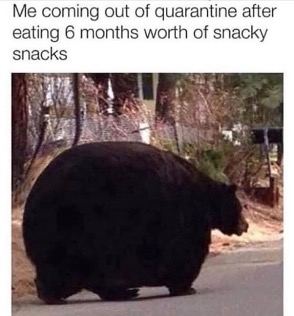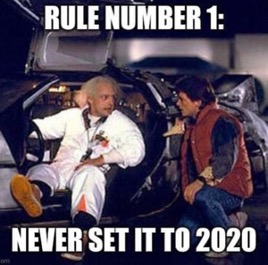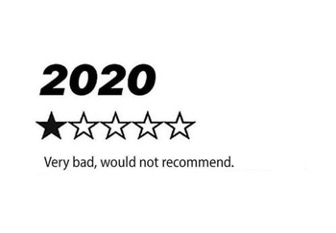 As always, thank you for your interest in the properties (and silly memes) I feature. Again, if you're interested in The Flats Resort, you can request my data sheet here.  
Or, if you're looking for a different type of property, just give me a call and I'll tell you what's available to meet your needs. After 2020, you deserve a break. Make 2021 the year you realize your dream to buy that Florida vacation home!
Joel Greene
Licensed Real Estate Broker
Condo Hotel Center
1368 NW 165th Ave.
Pembroke Pines, FL 33028
(954) 450-1929
Joel@CondoHotelCenter.com
www.CondoHotelCenter.com
Want to know more about me? Click below:
//www.condohotelcenter.com/joel-greene.html
© Condo Hotel Center. All rights reserved. No portion of this Property Alert newsletter may be reproduced, exhibited or distributed without the express written permission of Condo Hotel Center. Condo Hotel Center takes copyright infringement seriously. Violators will be prosecuted to the fullest extent of the law.
Although Condo Hotel Center believes the information contained in this Property Alert newsletter to be accurate and complete, Condo Hotel Center can make no such guarantee. All features and descriptions are subject to change.
Please speak with your personal legal and financial advisors to determine whether this property is suitable for your objectives.