The Elser Hotel & Residences
646 Units Available
Miami Condo Hotel, Construction Nears Completion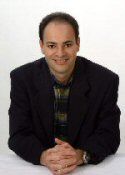 Hello. Joel Greene here from Condo Hotel Center.
As a Miami Realtor, this past year has been frustrating. It's not that I don't have buyers – I do. It's that I'm having trouble keeping inventory with properties selling out much faster than expected.
During Covid, new construction on projects in progress slowed. And developers postponed starting new projects. I can't blame them; nobody was sure if or when things would return to normal. So, fast-forward a few years and here we are with plenty of buyers, no shortage of pent-up demand, and a rapidly diminishing inventory.
The other day I heard of a Miami condo hotel property that's nearing construction completion and has plenty of units available. I explain why below.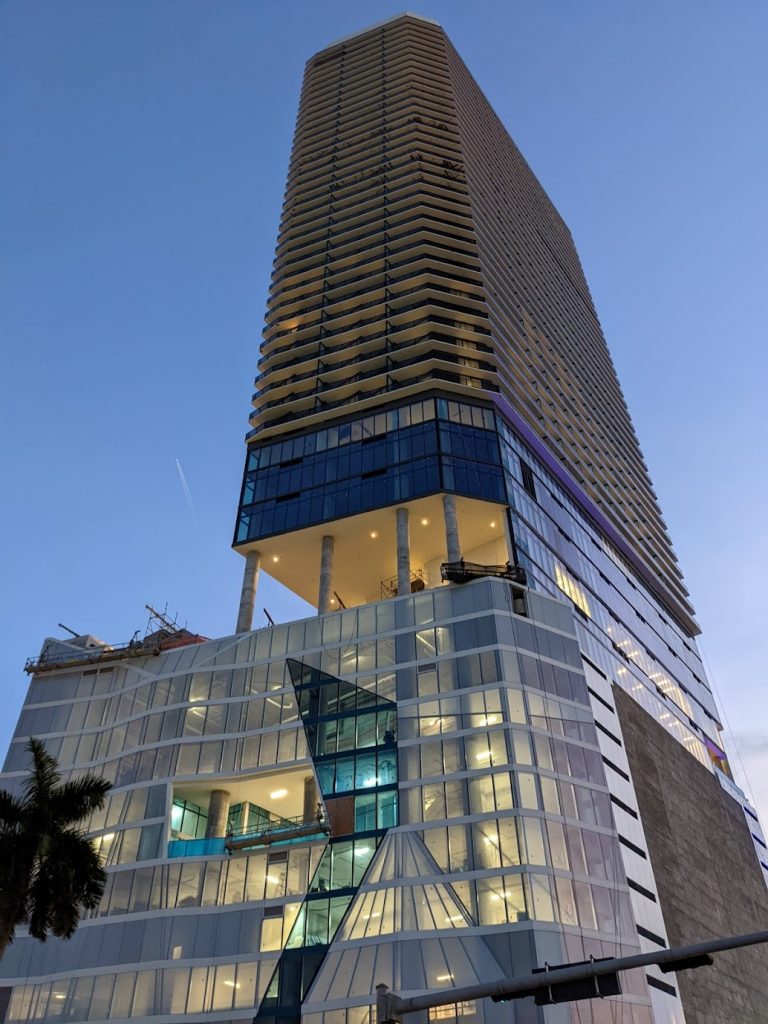 Society Residences Miami to Be Rebranded
Originally planned to be a mixed-use rental tower with apartments and condos, Society Residences Miami will now be rebranded as The Elser Hotel & Residences.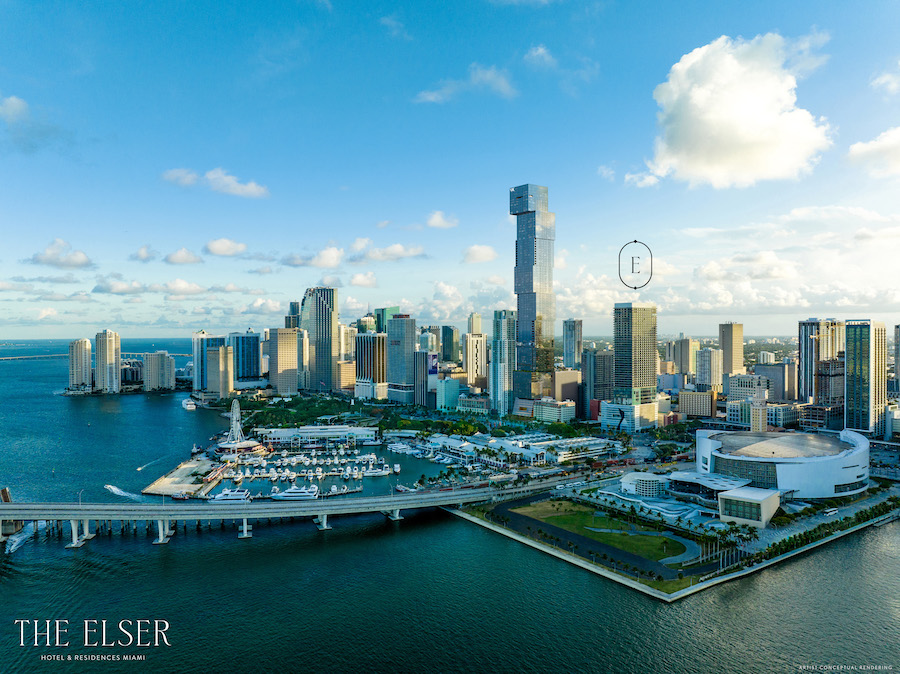 The Elser will operate like a condo hotel. The developers, Property Markets Group and its partner Greybrook, noted the fast-changing market. The lack of existing inventory that's short-term rental-friendly in downtown Miami prompted them to switch gears from apartments to condo hotel units.
"We tested the market with reservations. We had good success. It was enough of an indicator to go for it," said Ryan Shear on the development team.
The Elser will have 646 residential units that will be sold to individual buyers as fully-furnished condos eligible for participation in the property's onsite, professionally managed rental program. It will also have:
19,000 sq. ft. of amenities
32,000 sq. ft. of office space
5,000 sq. ft. of retail space
Completion of construction is expected by the end of June 2022 with occupancy to take place by September 2022. So, buyers do not need to wait two years plus – the amount of time it usually takes for a project to go from concept to completed development – to get a downtown Miami second home and begin using it or receiving rent revenue.

Luxury Amenities
Owners at The Elser Hotel & Residences will have access to a full complement of upscale amenities such as:
Lobby with cocktail bar and restaurant by Jaguar Sun®
19,000 sq. ft. amenity deck overlooking Biscayne Bay
132 ft. resort-style pool with private lounge areas
16 ft. poolside screening LED wall
Temperature-controlled oversized swim spa
2-level gym, fitness studio, yoga deck and sauna
Curated art and green walls throughout common areas
Lawn with theater
Sky entertainment lounge & grilling terrace
Owners lounge with catering kitchen
2-level coworking lab and 11 conference rooms
Coffee lounge by Cafe Domino®
Complimentary Wi-Fi in common areas
Electric vehicle charging stations
The latest Smart building technology
Access-controlled entry points throughout
24/7 concierge
Valet parking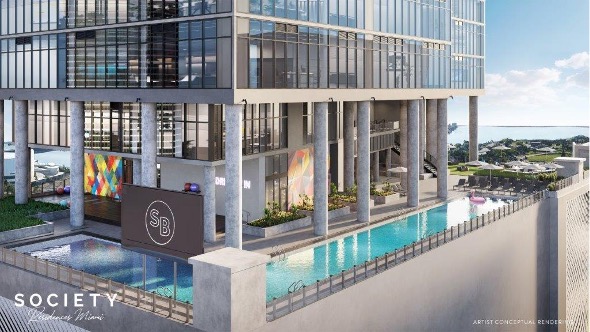 A Great Location
The Elser Hotel & Residences has a prime location in downtown Miami. It's on the same block as the planned Waldorf Astoria Residences Miami and near the new Miami World Center, which features the best of Miami's shopping, dining and entertainment.
It's one of the closest properties to the Port of Miami; literally steps from the FTX Arena, where the Miami Heat play; Bayfront Park; and Bayside Marketplace. It's also within a few miles of the Arsht Center for Performing Arts, Mary Brickell Village and numerous other shopping, dining, cultural and entertainment venues.
The Condo Residences
The individual residences at the Elser will be located on floors 14 to 49. They'll be delivered fully furnished, ready for occupancy in early fall 2022 or for placement in the onsite rental program.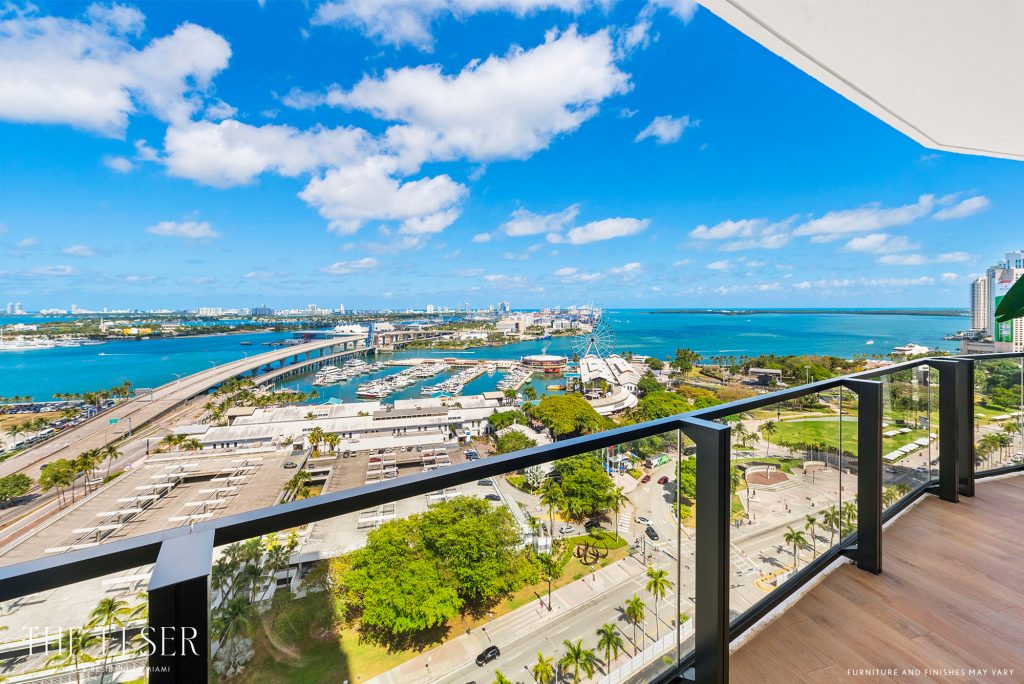 The residences will have private balconies offering stunning views of Biscayne Bay, the ocean and the Miami skyline.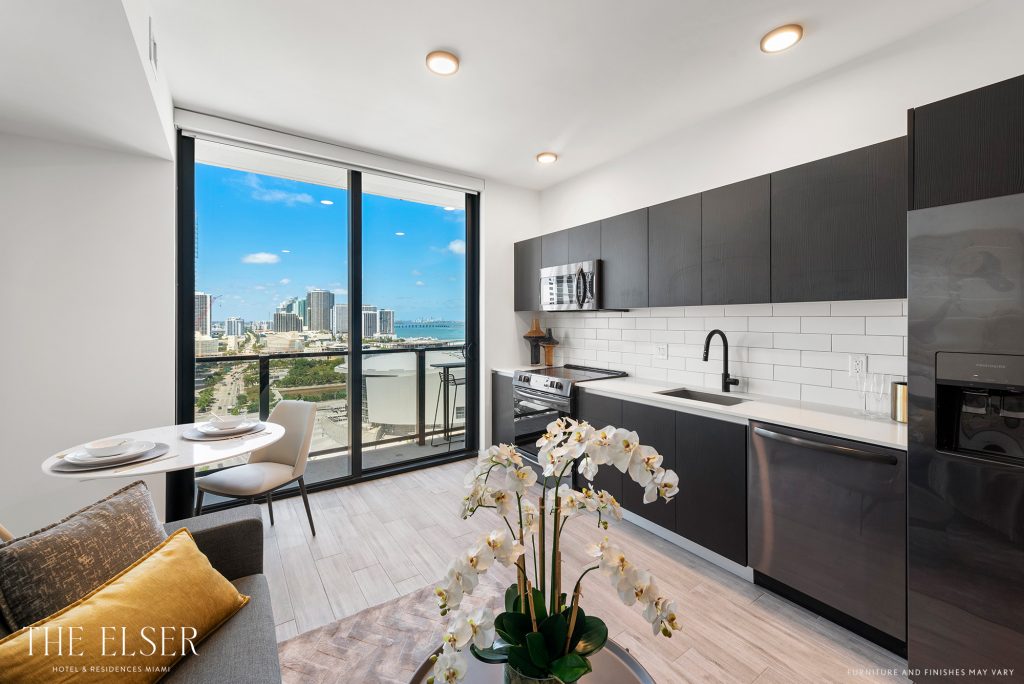 Flooring will be porcelain wood-grain tile throughout. Kitchens will have Italian imported kitchen cabinetry, quartz counters and Frigidaire stainless-steel appliances.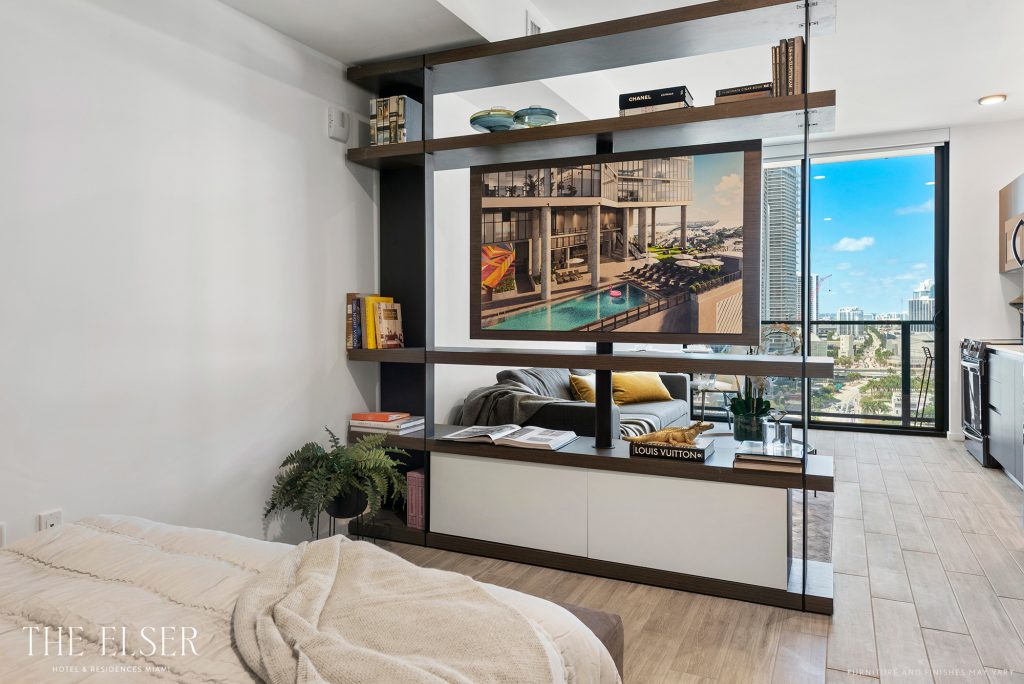 Prices Start in the $600,000s
The Elser Hotel & Residences is the only new existing inventory in Miami with amazing views of Biscayne Bay and the ocean.
The condo hotel units are available in studio and one-to-three-bedroom floorplans, ranging from 400 to 1,300 square feet. Prices start in the $600,000's and go up to $1,525,000.
Want to know more? Request my detailed data sheet below.
Request The Elser Hotel & Residences data sheet.
A Bit of History About Miami's Elser Pier
The name for The Elser Hotel & Residences comes from a historic pier/event center that was built in downtown Miami in 1917. It was often used as a venue for some of America's earliest conventions and trade shows. A main ballroom hosted bands and dancing.
There were shopping and dining options available in the main buildings, and Miami residents could embark on a ferry to reach the beaches and bathing casinos (beach clubs, not gambling) on Miami Beach.
Historians believe Elser Pier represented the transition of Miami from a quiet resort town to a modern city. Now The Elser Hotel & Residences will share the same bustling locale and glimmering views of Biscayne Bay previous enjoyed in the early 1900s at Elser Pier.
Again, if you'd like more information on The Elser Hotel & Residences, request my detailed data sheet. Or if you want to peer at other properties available in the area – the pickings are slim as I mentioned at the top – I'm happy to provide you with that information.  
Have a nice day!
Joel Greene
Licensed Real Estate Broker
Condo Hotel Center
1368 NW 165th Ave.
Pembroke Pines, FL 33028
(954) 450-1929
Joel@CondoHotelCenter.com
www.CondoHotelCenter.com
Want to know more about me? Click below:
//www.condohotelcenter.com/joel-greene.html
© Condo Hotel Center. All rights reserved. No portion of this Property Alert newsletter may be reproduced, exhibited or distributed without the express written permission of Condo Hotel Center. Condo Hotel Center takes copyright infringement seriously. Violators will be prosecuted to the fullest extent of the law.
Although Condo Hotel Center believes the information contained in this Property Alert newsletter to be accurate and complete, Condo Hotel Center can make no such guarantee. All features and descriptions are subject to change.
Please speak with your personal legal and financial advisors to determine whether this property is suitable for your objectives.