The Bentley Residences Hotel
New Condo Hotel in Edgewater, Miami, Florida
October 28, 2015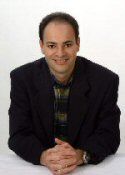 Hi, Joel Greene here from Condo Hotel Center. If you've been reading my Property Alerts for a while, then you know I provide a lot of information about any property I feature.
I give you all the facts so you can make an informed decision on whether the property could be right for you. I consider it my form of truth in advertising.
The other day I came across a list that pokes fun at company slogans. You could call it their version of truth in advertising. What's amusing is how surprisingly accurate they are. See if you agree: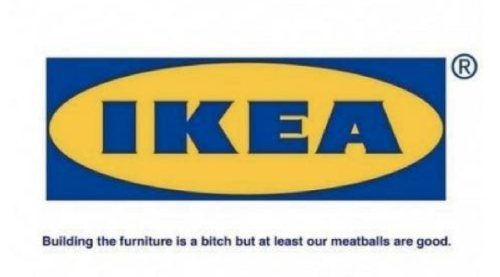 You get the idea. I'll have some more "truthful slogans" at the end of this write-up.  But first, let me provide you with the truthful facts about a to-be-built condo hotel coming soon to Miami, Florida.
The Bentley Edgewater
Following the success of The Hilton Bentley South Beach Hotel, the same developer, Heafey Group, has decided to open a second Bentley condo hotel.
The Bentley Residences Hotel (also to be known as The Bentley Edgewater), will be a 32-story tower located in Edgewater, the white-hot area of Miami just south of downtown and close to all that Miami has to offer.
As a condo hotel, owners will be able to use their condo residence when they'd like and place it in the rental program when they're not there, receiving revenue that offsets the cost of ownership.
The Bentley Edgewater will have 207 fully-furnished condo hotel units including 18 penthouse suites located on the 27th, 28th and 29th floors.
Offering dramatic views of downtown Miami, Biscayne Bay, South Beach and Key Biscayne, The Bentley Edgewater will consist of:
Floor 1 – Lobby
Floors 2-4 – Parking
Floor 5 – Amenities Level
Floors 6-29 – Condo Hotel Units and PH Suites
Floor 30 – Restaurant-Gym-Spa-Sauna
Floor 31 – Conference Room Hotel-Meeting Area
Floor 32 – Pool and Amenities
Luxury Amenities
The Bentley Edgewater will be operated by a world-class hotel operator.  That operator has yet to be named, but some of the brands reportedly being considered are Hilton and Marriott.
Expected to be a four-star hotel, The Bentley Edgewater will have the following amenities:
Lobby music lounge and coffee bar
Signature cuisine on 30th floor restaurant
5th floor pool terrace with Biscayne Bay and skyline views
Rooftop pool terrace with grill area
Outdoor fitness area
State-of-the-art fitness center
Full-service spa
Pet-friendly floor and amenities
Kids' play area
24-hour security and concierge
Included in the sale price of the condo hotel units is one year of VIP beach access to the Bentley Beach Club at the Hilton Bentley South Beach Hotel. Membership can be purchased for additional years.
Beach club services and amenities include:
On-demand transportation to beach club
Pool
Cabanas
Lounge chairs with cushions, umbrellas, towels
Beachside food and beverage service
Discounts on Hilton Bentley rooms, restaurant, spa and salon services
Turnkey Condo Hotel Suites
Because The Bentley Edgewater will be a condo hotel, the suites will be delivered fully furnished and designed, ready for use.  Features will include:
Interior design by David Rockwell
Choice of decor packages
Italian furnishings
Oversized glass terrace in all residences
9-foot ceilings with floor-to-ceiling window walls
Contemporary Italian design mini-kitchenettes
Stainless steel appliances
Granite countertops in kitchens and baths
Sleek modern fixtures
Spacious closets
The developer is the Heafey Group.  Founded in 1976, it is a privately-owned real estate investment firm with a portfolio of assets valued in excess of $1 billion dollars.  The architect is Kobi Karp Architecture, founded in 1996 and whose high-rise condominium and hospitality projects have earned international recognition.
Fast Growing Edgewater
The Bentley Edgewater is located in the rapidly emerging neighborhood of Edgewater, just north of downtown Miami.  It is close to the trendy Miami Design District, Wynwood Arts District, Miami Beach, Midtown and downtown Miami neighborhoods.
Luxury shopping, high-end dining, sports activities, beaches, nightlife and world-class arts, culture and entertainment are all within easy reach.
Optional Hotel Program
Since The Bentley Edgewater will be a condo hotel, you have the option to place your unit in the hotel program and receive rent revenue.  You may still use your unit up to 90 days per year.
Enjoy all the amenities and services of a first-class hotel along with an onsite hotel rental program to help you effectively manage your property.
Construction Status & Pricing
Construction on The Bentley Edgewater is expected to begin in March 2016.  It should be complete by about September 2017.
The condos come in one- and two-bedroom units, ranging in size from 625 sq. ft. to 1,246 sq. ft.  Prices range from $418,919 to $1,134,001. They can be reserved now with a 10% deposit.
Buyer Incentive for CHC Clients
We've negotiated a special discount for Condo Hotel Center customers for a limited time.  Sign a contract to purchase a condo hotel unit before November 30, 2015 and get a 5% discount.
Additionally, the developer is offering a Fly-and-Buy program.  If you visit the property and enter into a contract, your travel costs will be applied to your purchase at closing.
Want more details on the property?  I've got plenty.  Just request The Bentley Edgewater data sheet below.
Request The Bentley Edgewater data sheet here.
I promised you a few more "truth in advertising" slogans.  See if these ring true to you:
Joel Greene