Station Square Residences
Clearwater, FL Condos, Auction Prices Start at $50,000
March 2, 2011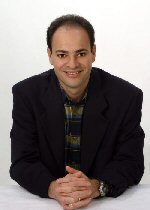 Hi, Joel Greene here, writing you from beautiful Florida where it's all blue skies, sunshine and temps in the mid 80's.  If that sounds good to you, then the property I'm going to talk about today might get your attention.
As you may know, Florida was one of the hardest hit states when it came to the recent recession and real estate crash.  That's the bad news.  The good news is that the state is beginning to bounce back and the excess real estate inventory is selling.
If you're a regular reader of my Property Alerts, then you know I've written about a couple of auctions of late.  This is not our new focus, mind you, but there are some great deals out there, and going through the auction process is one awesome way to get one!
Once upon a time, auctions were seen as an act of desperation, but this method has gained popularity for serious developers that want to move inventory fast.  And today, I've got one for you in beautiful Clearwater on Florida's west coast.
So, if you waited patiently to see if you could get a bargain on a Florida condo, you may want to make your move now.  This developer is willing to make serious concessions to generate sales quickly.  And oh, did I mention the sun is shining and the temps are in the 80's even though it's still winter?
The Station Square Residences Auction
A 15-story mid-rise building, Station Square Residences offer the perfect combination of a luxurious living space and an urban lifestyle.  It's in the business district in downtown Clearwater, but gorgeous beaches are just a short stroll away.
Construction on this property was completed in 2008.  It has a modern Mediterranean style, newly completed condos and a full complement of amenities.
Marketing for Station Square Residences recently began under new ownership.  So far, 31 condos have been sold.  Now, to really kick start this marketing campaign and also improve the financing options going forward, the developer has chosen to sell 25 units at auction on March 19, 2011.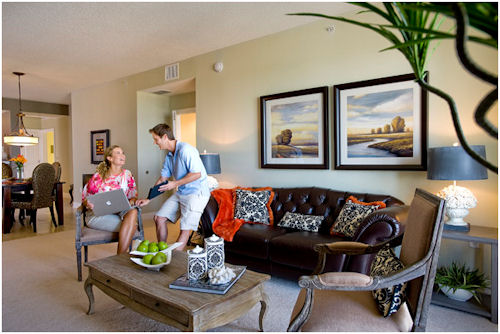 I'll tell you the current prices, although it's likely that they'll go for less at auction.  The one- and two- bedroom condos range from $110,000-$252,000. The large penthouse residences range from $334,000 to $468,000.
Those prices are already less than 60% of what they were when first offered in the preconstruction phase in 2007.  So now you can see why I'm all excited about this opportunity.
Additionally, financing is available.  Closings can take place in 30 days.
Luxurious Amenities, Condos Move-in Ready
Station Square Residences has all the amenities you'd expect in a quality condominium development.  They include:
Rooftop pool with large deck and lounge
Outdoor gas grills
Clubhouse
Fully-equipped fitness center
Secure, access-controlled parking
The individual residences are tastefully appointed with carpet in the living areas and tile throughout the kitchen, dining area and baths.  They offer open floor plans with exceptional features like all-wood cabinets, Koehler fixtures, granite countertops, washer/dryer and ample storage.  They are unfurnished but move-in ready.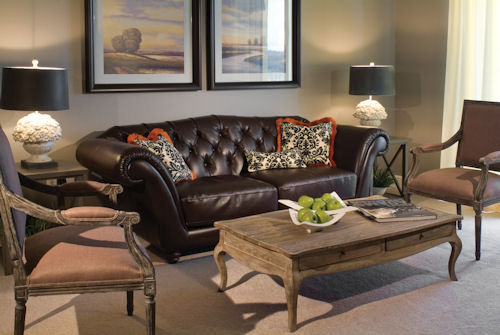 A Downtown Location, But Near the Beach
Station Square Residences is in the heart of the business and financial district in downtown Clearwater, close to everything.  It's just blocks from the water and walking distance to restaurants, shopping and even a farmer's market every Wednesday morning.
Just over the bridge you'll find a tropical paradise at nationally-acclaimed Clearwater Beach.  Really, the beach is spectacular.  I've been there with my family.  I love the sugar-white sand. And the sunsets, picture a glowing-ball-of-fire sun slowly easing into the ocean, are so amazing that visitors applaud them.   Seriously!
The new Clearwater Marina is a short walk.  And Station Square is just minutes from the area's scenic parks, sports complexes and cultural attractions.  Clearwater is a great spot to get away and an even better place to live!
The Auction Process  
The auction will be held on March 19, 2011 in Clearwater at a property near to Station Square Residences.  It's expected to take approximately one hour.  You don't have to attend the auction in person.  You can bid online, provided you've registered.
I can give you all the relevant details if you're interested.  But you must act quickly, because the registration deadline is March 17, 2011, which is just around the corner.
Get the Auction Details
If the Station Square Residences auction sounds like something you'd like to participate in, I have available for you the following three documents:
Data Sheet – Additional, detailed information about the property and individual condos up for auction with many more pictures of the units for sale.
Auction FAQs – I've attempted to answer every possible question you might have about the auction.  Also included are the developer's requirements for bidding.
Broker Registration Form – This form is easily completed and will let the developer know you learned about the auction from Condo Hotel Center.  The real estate commission is paid by the seller and has no bearing on your bid price whatsoever.
To receive this information packet, you need to reply via e-mail and provide the following information, which the Station Square Residences developer requires:
Full Name
Home Address
Phone Number
E-mail Address
Click here to provide your name/contact details to receive the information packet.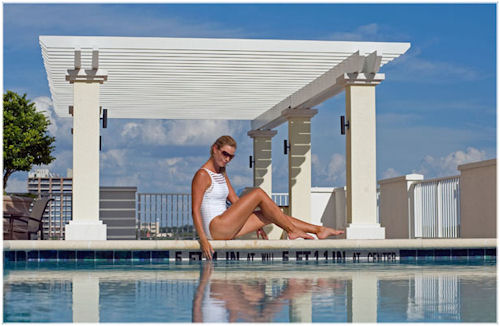 Feel Free to Spread the Word
As always, thank you for your interest in the properties we showcase here at Condo Hotel Center.   I encourage you to pass along this Property Alert to anyone you know who might be interested in a Florida condo.
If you're looking for something specific in terms of a Florida condo or other locale, please don't hesitate to contact me.  I also encourage you to keep an eye on our Featured Properties, as we're always adding new inventory.
Have a nice day.
Joel Greene
Licensed Real Estate Broker
Condo Hotel Center
1368 NW 165th Ave.
Pembroke Pines, FL 33028
(954) 450-1929
Joel@CondoHotelCenter.com
www.CondoHotelCenter.com
www.CondoHotelsDubai.com
www.WorldClassCondoHotels.com
www.CondoHotelsBahamas.com
www.CentralAmericaSecondHomes.com
www.DominicanRepublicVacationHomes.com
Want to know more about me? Click below:
//www.condohotelcenter.com/joel-greene.html

Follow us on Facebook.
© Copyright 2011 Condo Hotel Center
*All rights reserved. No portion of this Property Alert may be reproduced, exhibited or distributed without the express written permission of Condo Hotel Center. Although Condo Hotel Center believes the information contained in this Property Alert to be accurate and complete, Condo Hotel Center can make no such guarantee.