St. Peter's Bay Beachfront Condo Hotel
57 Luxury Residences, Barbados
September 30, 2019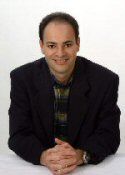 Hello, Joel Greene here from Condo Hotel Center.
When most people think of a country with windmills, they picture The Netherlands, which at one time had over 1,000 of them.
But did you know, the country that had the second highest number of windmills in the world was Barbados, back in the 1600s and 1700s?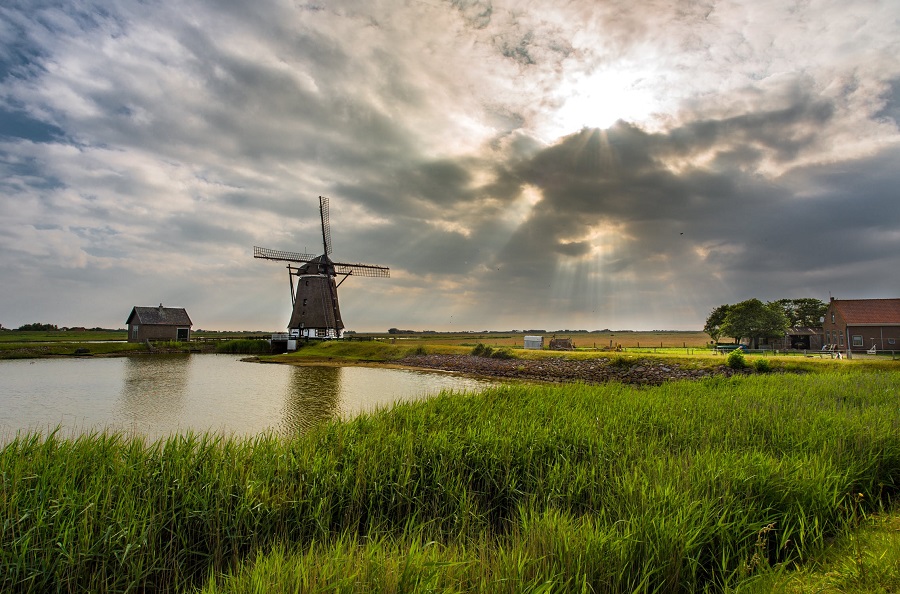 The windmills, about 500 of them, were built to power mills for processing sugar cane into sugar. Today, if you go to Barbardos, you can still see remnants of many of those windmills, which are a part of the island's unique history.
I'll tell you more about that interesting history at the end. For now, let's get to today's featured property located in beautiful Barbados. Read on for details.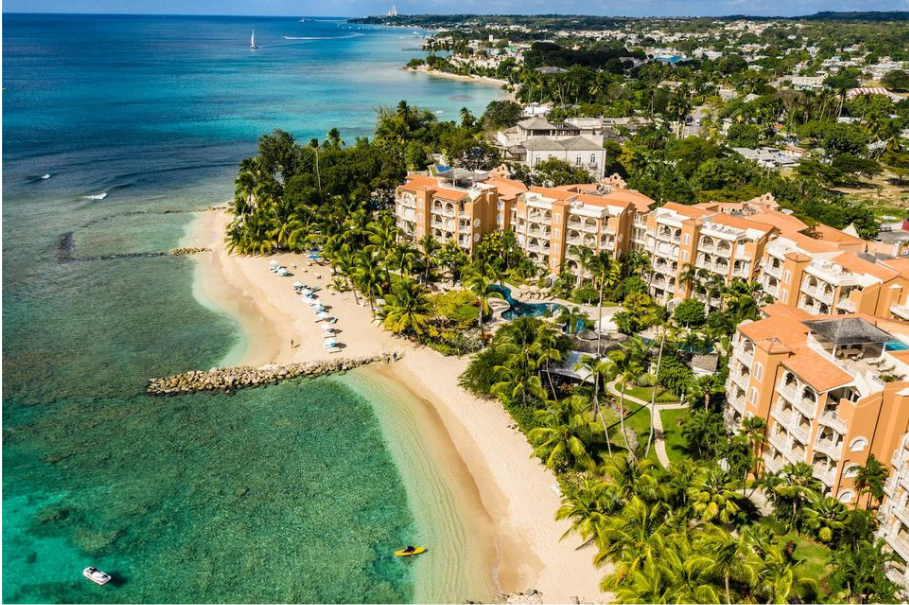 Overlooking the Caribbean Sea
Saint Peter's Bay in St. Peter, Barbados offers luxury beachfront home ownership in beautiful, tropical Barbados. Designed in the traditional Caribbean style of architecture, it has 57 spacious residences in a tropical garden setting. And every residence has 180-degree views of the Caribbean Sea and the white coral sand beach.
The property was built in 2010. Since its opening, the developer has been running it as a resort. Now, with plans to move onto other projects, he has decided to sell off the residences as individual condo hotel units.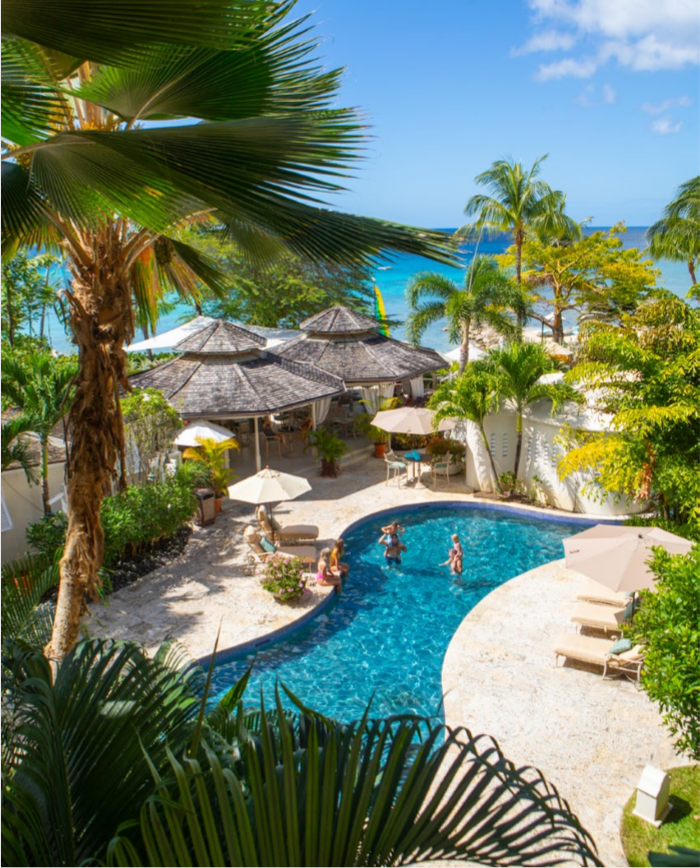 Fabulous Amenities & Services
Owners at Saint Peter's Bay will enjoy full access to the host of services and amenities at the resort and more:
Casual dining at The Gazebo Restaurant & Bar
Full-service Sandbox Tree Spa
State-of-the-art fitness & yoga facility
Lagoon-style pool with beach access
Beach bar
Swim-with-the-turtles tours
Water sports facilities including stand-up paddle boards, kayaks and snorkeling gear
Indoor and outdoor kids club and activities center
24-hour security
Dedicated concierge
VIP arrival and departure services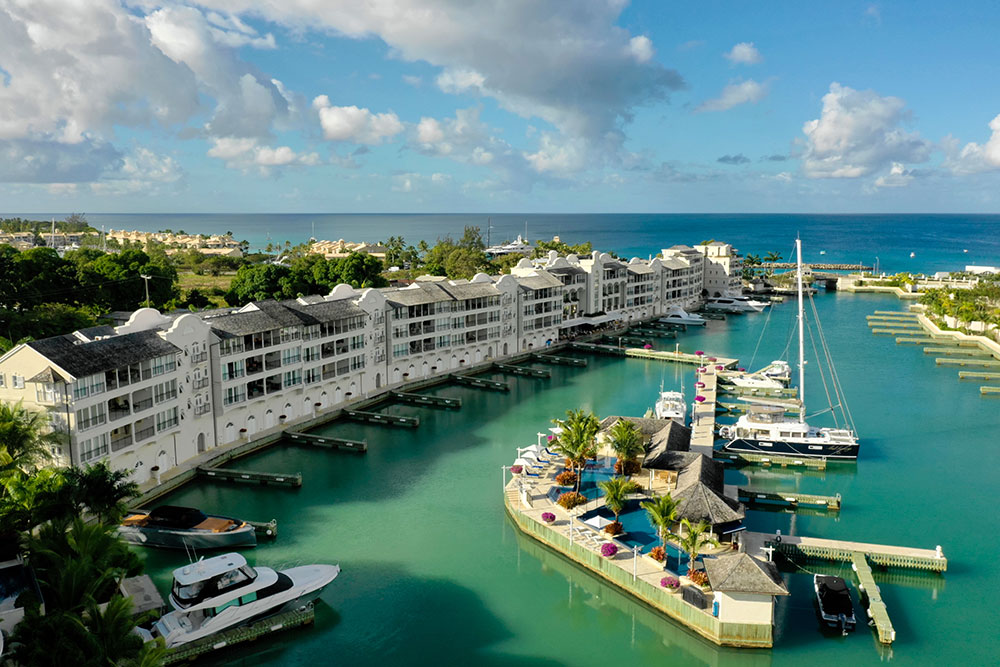 Owners also have full access to the nearby sister resort at Port Ferdinand Yacht and Beach Club, with amenities that include a marina, beach club, restaurant and full-service concierge. A water taxi shuttles guests back and forth between the resorts and nearby restaurants, beaches and shopping.
Upscale Features
The 57 condo hotel units will be delivered fully furnished with upscale finishes. They'll have:
Travertine flooring
Glass sliding doors with views of Caribbean Sea
Expansive patio with Jacuzzi and room for dining
Coral stone crown molding and wall sconces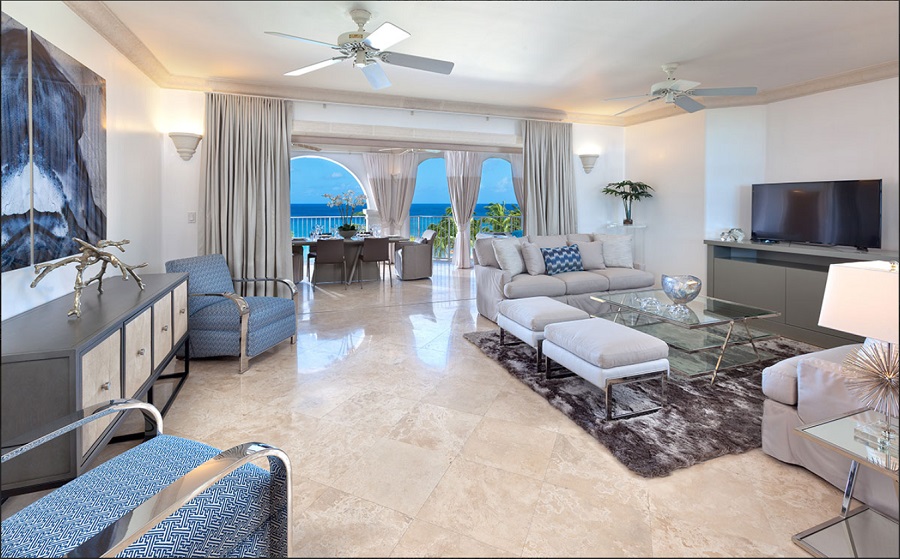 Gourmet kitchen
Granite countertops
Stainless steel GE kitchen appliances
Floor-to-ceiling marble in bathrooms
Laundry room with washer and dryer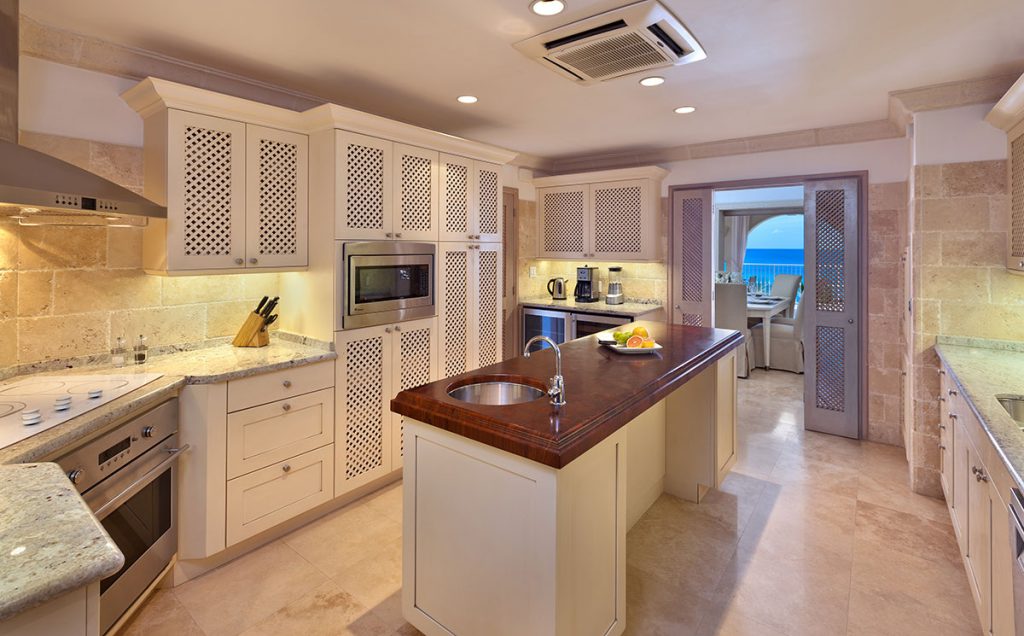 Barbados on the Caribbean Coast
St. Peter's Bay has a spectacular location on the northwest shore of Barbados. It is close to museums, the Barbados Wildlife Reserve, and numerous rum distilleries. It is 15 miles from the international airport, which has flights to/from Miami-3.5 hours; NYC-5 hours; and London-9 hours.
Barbados is known to have some of the most beautiful beaches in the world. The island is only 166 square miles with a population of 285,000 people and 270 bird species. Rihanna was born here, and the island is frequented by celebrities like Gwyneth Paltrow and Simon Cowell.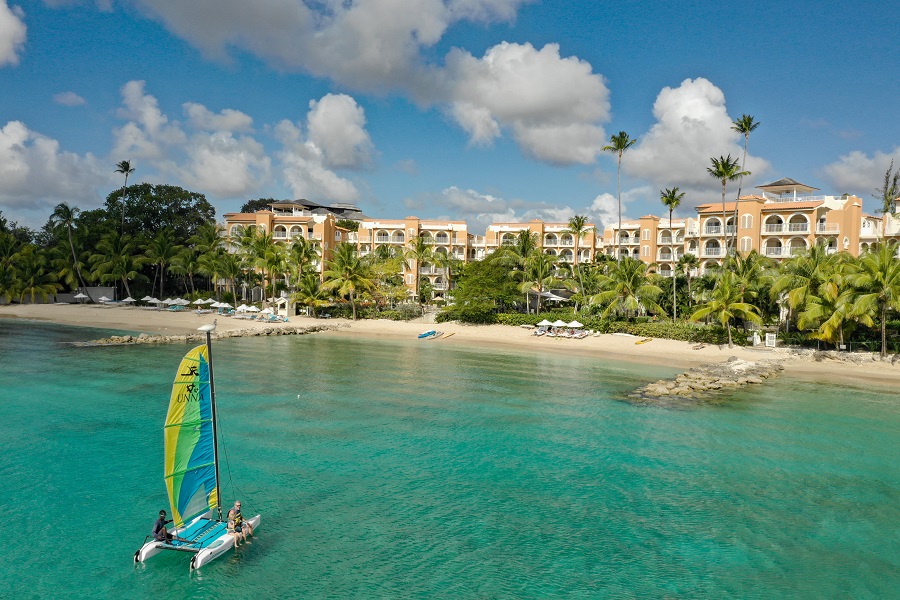 Barbados was a British Colony for over 300 years and only gained its independence in 1966. The British influence is still evident. Barbadians drive on the left side of the road. Much of the architecture is distinctly British, and the island has places named Cambridge, Windsor and Buckingham Hill.
Yachting, fishing, cave exploration, cricket, motor racing, sailing competitions, horseback riding and polo are all popular activities on the island. Barbados is also a haven for golfers with five PGA courses, some of the best in the entire Caribbean.
Condo Hotel Rental Program
Condo hotel owners at St. Peter's Bay have the option of placing their vacation home in the resort-managed rental program when they're not using it. Rental revenue can help offset the costs of ownership.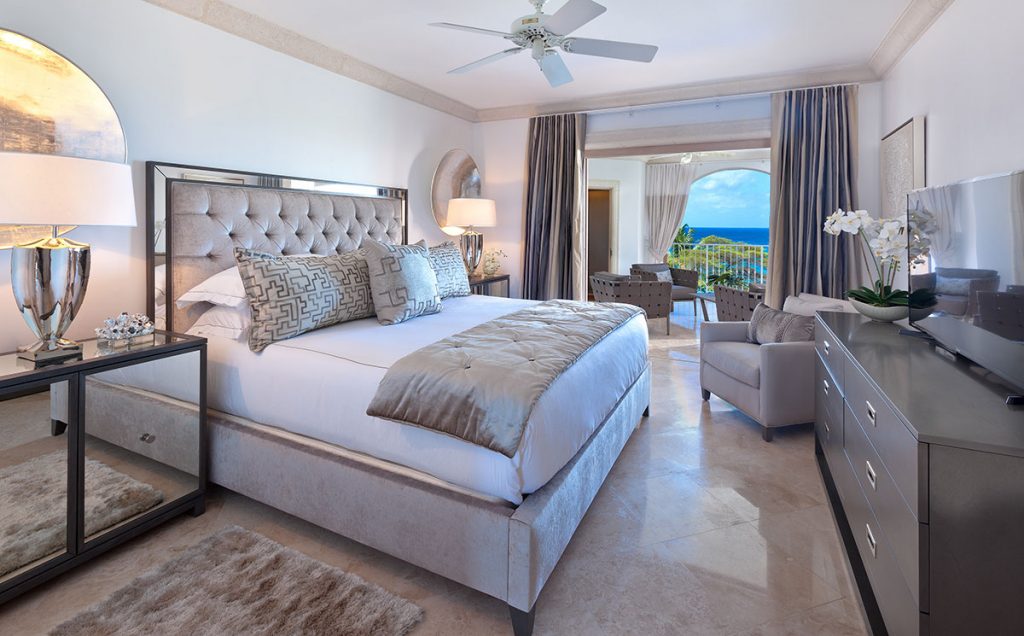 Most of the condo hotel units have three bedrooms and three bathrooms. They range in size from 2,700 sq. ft. to 3,100 sq. ft. Prices range from $1.6 million to $2 million. Also available are 6,300 sq. ft. units with five bedrooms and five bathrooms with varied pricing.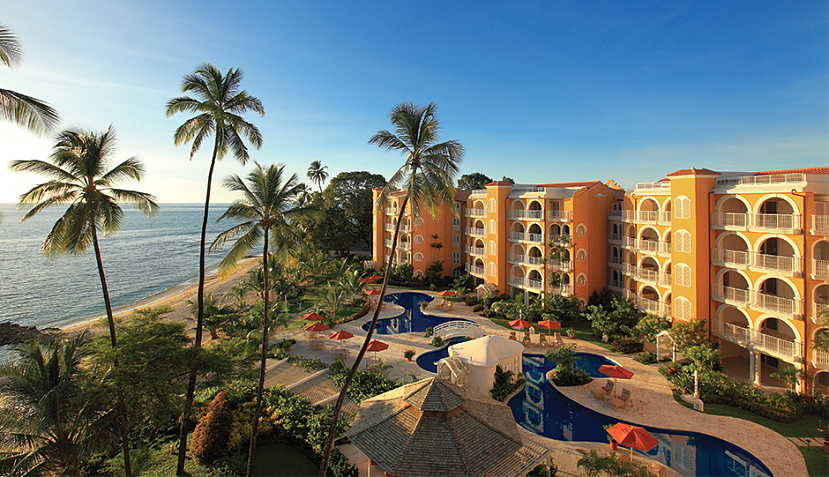 Want to know more? Request my St. Peter's Bay data sheet below.
Request the St. Peter's data sheet here.
The Windmills of Barbados
As I mentioned at the top, Barbados once had hundreds of windmills to power its sugar mills. Today remnants of them still dot the island. But they're only a part Barbados' unique history.
In the 1700s, the people of Barbados discovered that molasses, a byproduct of the sugar industry, could be fermented into rum. It wasn't long before rum became Barbados's biggest export.
While the sugar mills no longer operate, the island is still famous for producing the best rum in the Caribbean. It has three major distilleries and a whopping 1,500 rum shops.
Again, if you'd like to know more about St. Peter's Bay, request my data sheet. Or, if you'd like to find out about other available condo hotels and condos, feel free to contact me.
Finally, while I don't typically get political in these property alerts, I couldn't resist sharing this amusing sign found in the Barbados.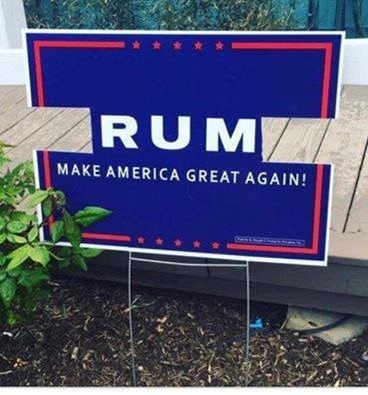 Have a nice day.
Joel Greene
Licensed Real Estate Broker
Condo Hotel Center
1368 NW 165th Ave.
Pembroke Pines, FL 33028
(954) 450-1929
Joel@CondoHotelCenter.com
www.CondoHotelCenter.com
Want to know more about me? Click below:
//www.condohotelcenter.com/joel-greene.html
© Condo Hotel Center. All rights reserved. No portion of this Property Alert newsletter may be reproduced, exhibited or distributed without the express written permission of Condo Hotel Center. Condo Hotel Center takes copyright infringement seriously. Violators will be prosecuted to the fullest extent of the law.
Although Condo Hotel Center believes the information contained in this Property Alert newsletter to be accurate and complete, Condo Hotel Center can make no such guarantee. All features and descriptions are subject to change.
Please speak with your personal legal and financial advisors to determine whether this property is suitable for your objectives.
If you'd rather not receive updates from Condo Hotel Center, simply click to unsubscribe.