PRE-RELEASE OF NEW DUBAI CONDO HOTEL
RED RESIDENCE, SPORTS CITY, DUBAI Prices Start at Just $102,527, But They Won't Last
December 8, 2005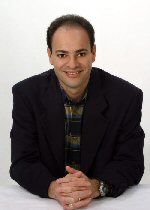 If there is one thing we at Condo Hotel Center have learned about Dubai, it is that real estate is literally flying off the shelf in record time. Those of you who've been reading our Property Alerts for at least a few months know that we brought to your attention several very exciting early pre-construction opportunities in Dubai, one of the seven United Arab Emirates, and a place where development is moving at an astonishing pace.
Now we have the inside track on a brand new condo hotel about to come on the market. This property, like the others we've offered you, includes an 8% guaranteed minimum return for their first three years of operation paid by the developer. Prices are at rock bottom, just over $100,000, but will be going up 10% within seven days so you'll need to move quickly if you're interested.
I Reserved 8 Units on My Personal Credit Card
Because Condo Hotel Center has been heavily involved in the pre-construction sales in the Windsor and Arabian Crowne condo hotels in Dubai, when their newest project was to be announced only to a few exclusive select agents this morning, we were at the top of the list.
I learned about this project at 9:30 this morning. At that time, I was informed that there were only 28 studio units in the whole building. By 10 a.m. I was informed that four of the studios were already gone, and by 11:30 a.m. I was told that there were only eight left!
So I did something I never thought I'd do. I reserved all eight of them on my own personal credit card just to make sure that all of our clients who wanted one would not get shut out. At slightly more than $100,000 for full ownership, I expect that I will "resell" them to my customers before my Dubai contacts are back in the office on Saturday. (Their weekends are Thursday and Friday in Dubai).
Limited Information
Please recognize that we are not in the habit of offering a property that we have not had the chance to receive all of the key information. However, this situation is more time-sensitive than other properties, and therefore, we do not have that luxury.
Therefore, we're sending you all the information we do have at this time in this somewhat unpolished form. Here's what we know so far:
Middle East Development, the very reputable builders of the Windsor, Arabian Crowne and Business Bay Executive Towers, has announced the Red Residence in Sports City, Dubailand, UAE. This 19-story property will be run as a condo hotel, exactly the same way as the three above properties.
Only a few select agents have these units available at pre-launch prices. When they are officially put on the market within the next seven days, prices will be 10% higher.
Available Units & Pricing
Inventory list:
Unit Type Floor Sq. Ft. AED Price Approx. USD Per Sq. Ft. Studio 1 – 7 395 375,250 $102,527 $259 1 Bed C-Type 1 – 7 779 740,050 $202,199 $259 1 Bed I-Type 1 – 19 804 763,800 $208,688 $259 2 Bed 1 – 19 865 821,750 $224,521 $259 2 Bed C-Type 8 – 19 1,115 1,060,000 $289,617 $259
Seller financing is not available. Therefore, the payment requirements and schedule will be similar to the other Dubai projects we've offered.
The Reservation Process To reserve a unit at Red Residence, you will be asked to complete a one-page form called a Binding Letter of Intent to Purchase Real Estate. You'll send it in with a non-refundable, credit card payment of AED5,000, which is roughly $1,366.
Within 24 hours of the official release of the units or your confirmed reservation, whichever is sooner, you must bring this deposit up to a total of 10% within seven days.
The balance of your deposits (90%) will likely be required as follows:
Within 30 days of RSVP 10%
Within 90 days of RSVP 10%
On completion podium 10%
On completion of 10th floor 10%
On completion of 20th floor 15%
On completion of the structure 15%
On completion date 20%
More on Sports City
Sports City will be home to international franchises and brands such as Manchester United, Butch Harmon School of Golf and David Lloyd's Tennis Academy. The 18-hole Victory Heights championship Golf Course has been designed by the world's current number two golfer, Ernie Els, in association with Nicklaus Design.
Other sporting facilities will include the Plantation, Polo and Equestrian Centre. This large project comprises four full-size polo fields, several paddocks for show jumping and dressage as well as a man made cross-country horse competition track complete with ditches, hills and other obstacles.
The Sports City stadium complex will feature four arenas for different events. Separate stadiums for cricket and hockey; outdoor multipurpose stadium for football, rugby and track & field; and an indoor multipurpose stadium for basketball, volleyball, netball and other hard-court indoor sports complete the Sports City master plan.
Sports City will encompass an area of 50 million square feet. To get an idea of the magnitude of this project, here's a list of all its components:
18-hole championship golf course
World-class sports training academies

Soccer Academy
Cricket Academy
Tennis Academy
Golf Academy

Indoor multipurpose stadium
Outdoor multipurpose stadium
Cricket stadium
Comprehensive sports facilities
Luxury villas
Apartment buildings
Canal townhouses
Waterfront housing
Clubhouses
Resort-style swimming pools
Spa and health clubs
Gymnasiums and game rooms
Running, jogging and bicycle tracks
Pedestrian walkways
Schools, medical clinics, parks, mosques
Recreational centers
Waterfront housing
Multiplex cinemas
Shopping malls
Cafes and restaurants
Hotels
Sports & Outdoor World
Sports City will be part of the larger Sports and Outdoor World, one of Dubailand's six themed areas. Read more about Dubailand at this link, //www.condohotelcenter.com/condo-hotels/non-us/dubai-theme-worlds.htm.
Sports and Outdoor World will cover approximately 354 million square feet, with an investment of AED 4 billion, roughly $1.1 billion USD. It will contain a total of five large-scale projects (Sports City, Extreme Sports World, Racing World, Polo World, and Golf World). The already completed Dubai Autodrome and Business Park race track will also be a part of the Sports and Outdoor World.
If You Want a Unit . . .
If you're serious about investing in Red Residence, particularly if your interest is in one of the lower-priced studios or one-bedrooms, I'd recommend acting quickly. It only took four days after the initial release of Dubai's Arabian Crowne and Windsor condo hotels for all of the studios and all of the one-bedrooms to be purchased, so I urge you not to wait.
Upon request, I can send you a data sheet that will provide some additional details. I can also tell you exactly what inventory remains.
Request Red Residence data sheet here.
I am available to assist you or answer any questions. Thank you for your interest in news from Condo Hotel Center.
Joel Greene
Licensed Real Estate Broker
Condo Hotel Center
1368 NW 165th Ave.
Pembroke Pines, FL 33028
(954) 450-1929
Joel@CondoHotelCenter.com
www.CondoHotelCenter.com
www.CondoHotelsDubai.com
www.WorldClassCondoHotels.com
www.CondoHotelsBahamas.com 
www.CentralAmericaSecondHomes.com
www.DominicanRepublicVacationHomes.com
Want to know more about me? Click below:
//www.condohotelcenter.com/joel-greene.html
Follow us on Facebook.
*All rights reserved. No portion of this Property Alert may be reproduced, exhibited or distributed without the express written permission of Condo Hotel Center. Although Condo Hotel Center believes the information contained in this Property Alert to be accurate and complete, Condo Hotel Center can make no such guarantee.