Special Incentives to Buy in Dubai Now
A Free Car and a Chance to Win a Private Jet or Caribbean Island
June 25, 2008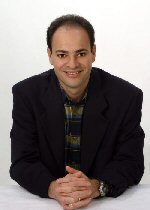 Hello, Joel Greene here from Condo Hotel Center.  I'm writing you because I know you have an interest in Dubai real estate.  I've just learned about one incredible buyer incentive program that starts today.
If you've been on the fence about whether to invest in Dubai, then what I'm about to tell you will certainly give you something to think about.
What's Your Preference, a Bentley or a BMW?Back in November I told you about Damac Heights and Lincoln Park, two quality properties in Dubai that had just become available.  The developer, Damac Properties, the largest developer in Dubai, has just announced an amazing promotion.
Starting today, January 25, 2008, and through February 24, 2008, during the month-long Dubai Shopping Festival (more on this in a minute), Damac Properties is giving away a free car to every condominium buyer.  That's right.  You can literally drive away from your real estate closing in your brand new BMW or Bentley!  Or you can get the cash equivalent in the form of a rebate.
Here's how it will work:
With every studio, one-bedroom, office or retail unit purchase, you get a BMW 1 series (118IA) or a rebate in lieu of the car of AED 60,000 (approximately $16,350).
With every two-, three-, and four-bedroom apartment (including duplexes/penthouses) purchase, you get a BMW 3 series (320i A/4) or a rebate in lieu of the car of AED 80,000 (approximately $21,800).
With every Signature duplex/penthouse purchase, you get a Bentley Continental Flying Spur or a rebate in lieu of the car of AED 625,000 (approximately $170,300).
Want more?  In addition to the car offer, every purchase of AED 750,000 (approximately $204,360) entitles you to a raffle coupon in a drawing for either the Mega-raffle Prize or the Grand Raffle Prize:
Mega-raffle Prize – Pelican Caye, a 1.4 acre private island in Belize in the Caribbean or property worth AED 1 million (approximately $272,500)
Grand Raffle Prize – Eclipse 500 private jet or property worth AED 5 million (approximately $1,362,400)
Sounds crazy, I know.  The idea that you are guaranteed a car and you have a shot at winning a private jet or your very own Caribbean Island is outrageous, but that's Dubai for you.
Dubai Shopping Festival Every year at this time, the city holds its huge Dubai Shopping Festival, a month-long celebration that includes competitions, activities, promotions, and entertainment events, all designed to focus attention on Dubai.
Now in its twelth year, the festival has developed a large following.  It attracts millions of visitors from all over the world, who presumably come with empty suitcases that they're looking to fill with goods from Dubai retailers.  And everyone, even real estate developers like Damac Properties, tries to get in on the fun.  You can read more about Dubai Shopping Festival here: //www.mydsf.com/dsf/eng/dsf_index.aspx
Damac Heights and Lincoln Park The two developments we are currently offering for Damac Properties that are eligible for the special promotion are Damac Heights and Lincoln Park.
Damac Heights is a 95-story ultra-luxurious tower overlooking the Dubai Marina, the infamous Palm Jumeirah Island and the Arabian Sea.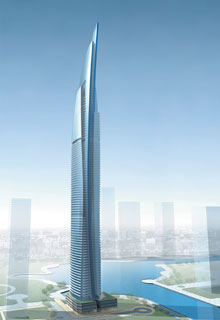 In addition to its condos, duplexes and penthouses, it will have high-end retail shopping, fine restaurants, a health club, swimming pools, a golf simulator, meeting rooms, banquet areas, day-care facilities, a game room and valet parking.  Prices for condos start at $700,000.
You can read more about Damac Heights here: //www.condohotelcenter.com/condo-hotels/non-us/damac-heights.html
Lincoln Park at Dubailand is a more affordable option for Dubai investors.  It will consist of seven buildings inspired by Chicago-style architecture.
Each building will house five floors of condo residences, retail and dining options on the main floor and convenient underground parking.  Residents will also enjoy onsite conveniences like a state-of-the-art health center/gym, a pool, and 24-hour security.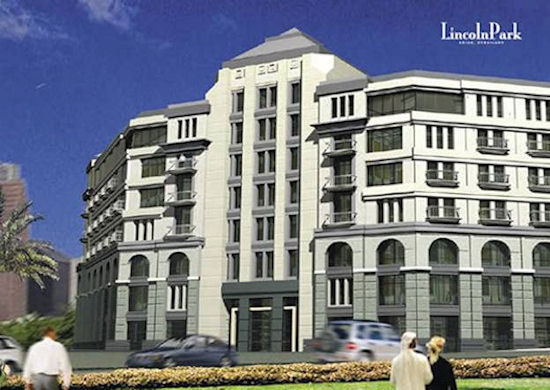 Lincoln Park at Dubailand is located in Arja, a master-planned development just off Emirates Road, the business and commercial center of Dubai. Arja is also close to Dubai Sports City and all of Dubailand.  Prices for condos at Lincoln Park start at $207,000.
You can read more about Lincoln Park here: //www.condohotelcenter.com/condo-hotels/non-us/lincoln-park.html
Other Dubai Options Of course, the developments of Damac Properties aren't your only option when considering an investment in Dubai real estate.  Two other properties currently on the market and worthy of your consideration will soon be experiencing price increases.  If they interest you, you'll want to act quickly and take advantage of the savings.
Giovanni Boutique Suites will be a five-star, 20-story condo hotel.  It is located in Dubai Sports City, close to the city's sports academies and its exclusive shopping areas.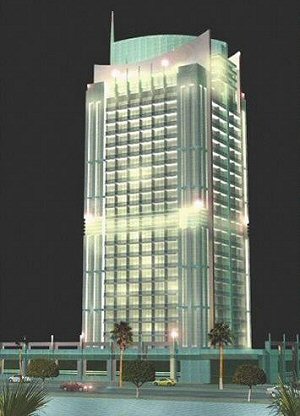 Prices start at about $155,000.  However, they will go up 5% across the board after February 1, 2008.
You can read more about Giovanni Boutique Suites here: //www.condohotelcenter.com/condo-hotels/non-us/giovanni.html
Finally, consider The Cube, also a five-star condo hotel in Dubai Sports City, overlooking the city's lake and near its sports stadiums.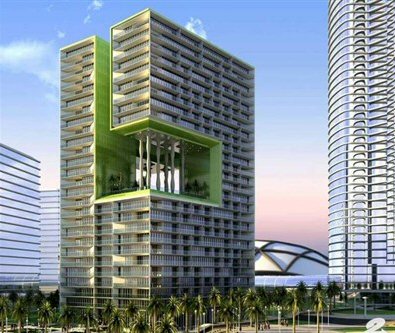 Prices start at about $180,000 but will go up 10% to 12% (final numbers not yet determined) on all units after February 1, 2008.
You can read more about The Cube here: //www.condohotelcenter.com/condo-hotels/non-us/cube.htm
One More Blockbuster Reason to Love Dubai Just announced yesterday, the Hollywood studio DreamWorks is planning to build its first theme park in Dubai.
The project, which will include themed restaurants, hotels and shops, is expected to cover five million square feet and feature rides incorporating characters from the studio's animated blockbusters such as Shrek and its forthcoming release Kung Fu Panda.
The park will be built at Dubailand, the entertainment megaplex under development that is already being billed as the world's largest tourism, leisure and entertainment complex.
DreamWorks is among a host of Hollywood studios that view the wealthy Western-oriented emirate as fertile territory for promoting their brands.
Seen as the playground of the oil-rich Gulf, Dubai attracts millions of visitors with its tax-free shopping, entertainment venues, extravagant shopping malls and winter sunshine.
Its booming economy and tax haven status have also drawn huge numbers of foreign businesses and workers, prompting a property boom that features some of the world's most lavish and ambitious developments.  Projects underway include the world's tallest building and largest indoor ski slope.
Just last May, Universal Parks and Resorts announced its plans to build Universal City Dubailand.  The immense theme park will feature rides and shows similar to those at its highly successful Florida and California attractions based on film hits such as Revenge of the Mummy and Jurassic Park.
Why am I telling you all this?  Very simply, if you had any doubts about Dubai's potential to become a world-class destination that will attract millions of visitors each year and is likely to see its real estate continue to appreciate, these types of news announcements are further indication of this emirate's enormous potential.
More Information Available If any of the Dubai properties I've mentioned here interest you — Damac Heights, Lincoln Park, Giovanni Boutique Suites and The Cube — please feel free to contact me and request a detailed data sheet.  Be sure to specify which property you want.  I'm happy to supply you with more information and also instructions on how to reserve a unit.
Personally, I'm  hoping you go for one of the Damac Properties and get a free car AND possibly a free private jet or your own Caribbean Island.  It's not every day that I get to offer sales incentives like that.  And if you win, that'd make a great story for me to tell at the next Rotary Club meeting!
Have a great day!
Joel Greene
Licensed Real Estate Broker
Condo Hotel Center
1368 NW 165th Ave.
Pembroke Pines, FL 33028
(954) 450-1929
Joel@CondoHotelCenter.com
www.CondoHotelCenter.com
www.CondoHotelsDubai.com
www.WorldClassCondoHotels.com
www.CondoHotelsBahamas.com
www.CentralAmericaSecondHomes.com
www.DominicanRepublicVacationHomes.com
Want to know more about me? Click below: //www.condohotelcenter.com/joel-greene.html
* Copyright infringement is taken seriously by Condo Hotel Center and will be prosecuted. © Copyright 2010 Condo Hotel Center