SLS Hotel & Residences
Coming Soon to Brickell Ave. Area, Miami's Most Prestigious Location
March 6, 2013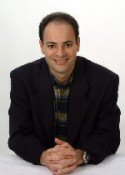 Joel Greene here from Condo Hotel Center.  For a couple months now, I've been telling you how fast condos are selling here in South Florida, specifically in Miami and the surrounding areas.
With any unsold inventory from the last boom cycle becoming extremely limited, developers are back at the drawing board again coming up with ideas for new properties.  Today I bring you further evidence of that trend.
The featured property I'm talking about is not on the market yet, but it will be soon, and it will offer its condos pre-construction.  There's already a pretty good buzz about this development, so even though all of the facts aren't available yet, I wanted to give you a heads up that it's coming.
Related Group's New Project
Florida's largest and most esteemed developer, The Related Group, has announced plans to build SLS Hotel & Residences.  This mixed-use property will consist of:
52 floors
450 condo units
132 hotel rooms
16,755 sq. ft. restaurant space
3,174 sq. ft. retail space


These will be the views of Biscayne Bay and surrounds from the SLS Hotel & Residences.
The location is on the site of the previously announced but ultimately stalled Infinity II at Brickell project in downtown Miami.  The Related Group purchased the Infinity II site for $18.5 million back in October 2012.
It's in the prestigious and highly-desirable Brickell area, which is Miami's financial district and close to Mary Brickell Village with its plethora of upscale shopping, dining and entertainment venues.
Heavy Hitters Behind the Property
SLS Hotels recently opened a location in trendy South Beach, and it is already one of the hottest hotels and restaurant hang-outs in Miami Beach, which is why they're so excited to put a second location nearby.
The Related Group will be developing SLS Hotel & Residences together with Arquitectonica's designs and the hotel interiors by Philippe Starck.  With this triumvirate of real estate specialists, expect this to be an amazing project, with an incredible location, filled with art, lifestyle and much more!
All the Bells and Whistles
SLS Hotel & Residences will have retail at the ground level featuring three on-site restaurants, including world-renowned Katsuya by Stark, Bazaar by Jose Andres, and a restaurant by Michael Schwartz of Michael Genuine.
The hotel component of the building will begin at the lobby level and go up to the 9th floor. The residential units will go from the 10th floor up, with only 11 condos units per floor.
Amenities will include:
200 foot long rooftop pool and spa deck
8,000 sq. ft. ballroom
Ciel spa
Business center with meeting rooms
S Bar – jazz lounge
Hyde Bar & Lounge (Currently in South Beach)
State-of-the-art fitness center
Movie screening room
Prices for the condos at SLS Hotel & Residences are rumored to start at $420 per square foot but nothing is firm yet.
Get Notified When More Info. Is Released
I've now told you everything I know about SLS Hotel & Residences.  More information will be coming from the developer soon.
If you'd like to be on the list to be notified when those details and the condos are released to the public, simply reply to this email with your full name, physical mailing address (not email), and phone number, per the developer's requirements.  As soon as more information is released or pre-sales begin, I'll be back in touch immediately.
Generally speaking, when condos are released in pre-construction phase, the units with the best views and also the most affordable prices get snapped up quickly.  That's why you want to be notified as soon as the inventory becomes available.  So again, just hit REPLY to this email and provide your full name and complete contact information.
If you've already decided you'd like to reserve a unit the first day they become available to get the best selection, please let me know now in your reply email, as I can provide detailed instructions regarding the deposit process you'll need to follow.  And just fyi, all deposits are fully refundable.
As always, I have my ear to the ground listening for exciting new real estate developments to share with you.  Thank you for your interest in the properties we showcase at Condo Hotel Center.  Have a great day!
Joel Greene
Licensed Real Estate Broker
Condo Hotel Center
1368 NW 165th Ave.
Pembroke Pines, FL 33028
(954) 450-1929
Joel@CondoHotelCenter.com
www.CondoHotelCenter.com
www.CondoHotelsDubai.com
www.WorldClassCondoHotels.com
www.CondoHotelsBahamas.com
www.CentralAmericaSecondHomes.com
www.DominicanRepublicVacationHomes.com
www.BiscayneLandingMiami.com
Want to know more about me? Click below: //www.condohotelcenter.com/joel-greene.html

Follow us on Facebook.
© Copyright 2013 Condo Hotel Center
*All rights reserved. No portion of this Property Alert may be reproduced, exhibited or distributed without the express written permission of Condo Hotel Center. Although Condo Hotel Center believes the information contained in this Property Alert to be accurate and complete, Condo Hotel Center can make no such guarantee.