THE RESORT AT SINGER ISLAND, PALM BEACH
Taking Reservations but only for the Next 7 Days!
March 14, 2004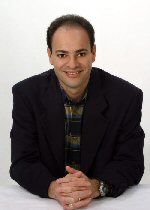 Hello, it's Joel Greene again from Condo Hotel Center.  I debated whether to send out this Property Alert because I know I've already contacted you once this week, but I hated for you to miss out on this opportunity if happens to be what you've been looking for.
New Condo Hotel Planned for Palm Beach
Here's the background.  For the past couple of months I have been monitoring the progress of a condo-hotel property that's to be developed in the highly desirable Palm Beach area.  Up until now, all I had to offer my buyers who wanted to be in Palm Beach County was the Brazilian Court, and it is not an oceanfront property.
I'm pleased to tell you about a new quality property.  The Resort at Singer Island, located adjacent to beautiful Palm Beach, Florida is now gearing up for its sales debut.
Just this morning, (yes, even though it's Sunday), I received a call from my contact at the property.  Starting today, they will begin taking reservations but only for 7 days!  More on this in a moment.
The Resort at Singer Island
Let me tell you a little about the property first.  The Resort at Singer Island will offer 20 stories of first-class, oceanfront condo-hotel residences.  This new luxury tower will provide dramatic vistas, panning from the turquoise waters of the Atlantic to the skyline of downtown West Palm Beach.
Choose from one and two bedroom condo hotel units of 730-1,484 sq. ft. starting in the mid $300's or three- and four-bedroom condo residences, ranging in size from 2,822 sq. ft. to 3,147 sq. ft.  Prices for the residences will start from $975,000 and go over $3,000,000.
Property amenities include:
Oceanside with full beach access and beach attendants
Concierge service
Restaurants
State-of-the-art fitness center
World-class spa
2 Resort-style swimming pools with cabanas and poolside services
Valet service
WCI Communities, Singer Island Developer
The property is being developed by WCI Communities, which is a well-established and well-respected developer.  In fact, it recently received the 2004 America's Best Builder Award.  WCI has developed over 30 different communities throughout Florida, each one spectacular in its own right. Okay, now here's the situation with The Resort at Singer Island.  As I mentioned earlier, starting today, and only for the next 7 days, they are taking reservations at the property.  They plan to take 300 reservations, but they have only 239 units available.  They will be offered on a first come, first served basis.
At this point, they are taking deposits of $25,000 per unit.  Contracts will be ready by August or September.  10% down is required at contract, and an additional 10% is due at the start of construction, roughly 60 days later.
More Details to Come
The hotel operator has not yet been announced nor has the revenue rental split.  When this information becomes available, I can certainly let you know, if you are interested.
It is likely that the rental split will be provided before the contracts are ready, even though some projects do not establish who their management company will be until much later.  Be assured that a top-notch organization like WCI Communities will only negotiate with the top echelon of management companies and franchises for one of their five-star properties.
If you'd like additional information on The Resort at Singer Island, I recommend you call me as soon as possible, and I can obtain the answers to your specific querstions or arrange to show you the property site.  Because this is such a time-pressured situation–Sunday, March 14, 2004 through Saturday, March 20, 2004–I will gladly take your calls or e-mails day or night.  If you want to reserve a unit, I will do everything I can to ensure you get in.
My home number should you want to talk during non-business hours is 954-450-1929.  And, if need be, I can arrange to have you speak directly by phone with my sales consultant at the property to help you choose and reserve the best unit(s) still available.
Once again, thank you for your interest in information from Condo Hotel Center.  If for any reason, you'd like to be removed from our Property Alert mailing list, just let me know.
Joel Greene
Broker-Associate
Condo Hotel Center A division of Sheldon Greene & Assoc., Inc.
1368 NW 165th Ave.
Pembroke Pines, FL 33028
(954) 450-1929
Info@CondoHotelCenter.com
www.CondoHotelCenter.com
www.CondoHotelsDubai.com
www.WorldClassCondoHotels.com
www.CondoHotelsBahamas.com
www.CentralAmericaSecondHomes.com
www.DominicanRepublicVacationHomes.com
Want to know more about me? Click below: //www.condohotelcenter.com/joel-greene.html