Going for the Gold
THE SETAI, MIAMI BEACH
September 8, 2004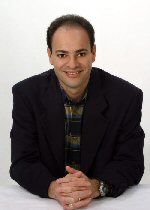 Hello.  Joel Greene from Condo Hotel Center. I hope you enjoyed the Labor Day weekend. Here we battened down the hatches to await a visit from Hurricane Frances, not the long weekend I had envisioned. More on this later.
Well the Olympics are over. But still in the Olympic spirit, I'm writing today to tell you about a property that I think is a perfect ten!
As a condo hotel specialist, following a 14-year career as a hotel/motel specialist, believe me, I have seen my share of existing and to-be-built model units.
However, in my humble opinion, I never saw a condo hotel model as breathtakingly beautiful as the one at The Setai, Miami Beach. Let me tell you a little about the property, and you decide for yourself if it deserves a gold medal.
THE SETAI
I'm truly excited about the situation at The Setai in Miami Beach. The developers of The Setai have built an ultra-luxurious condo hotel tower that will be ready for occupancy by December 2004, perfect for those of you needing to complete a 1031 Exchange. This is one of those exceptional opportunities to get in at ground-level, pre-construction pricing, AND you don't have to wait two years to receive your unit.
For the past year plus, the developers focused strictly on the sale of their condos, (adjacent to the condo hotels), but with that now nearly completed, they are about to aggressively begin marketing their 75 condo hotels. Only five have been sold so far, and prices are at their absolute lowest.
World-Renowned Developer
The Setai Group has partnered with world-renowned hotelier Adrian Zecha-creator of the Amanresorts-to oversee the management of the boutique hotel. The arrival of Zecha and his management company GHM will add an Asian-influenced luxury with Zen-like simplicity to Miami Beach.
The designs of his other properties have been influenced by curved forms in Indonesian art and were built using stone, natural woods and bamboo materials. Most have fewer than 55 rooms to give them a more exclusive feel and push room rates to more than $1,000 a night.
Of course, this property is being sold as a condo hotel, so no representations about rate expectations can be made by the developer of this property in accordance with SEC guidelines. But it's helpful to know of the developer's prior success in this regard.
Building Features
The Setai will be a tranquil oasis in the heart of this trend-setting area. Set amid tropical gardens and sparkling pools at the edge of the Atlantic Ocean, the condo hotel will feature:
A world-class restaurant
A crustacean, caviar and champagne bar (In a 4-star property, it's called a "raw bar," but when it comes with 5-star extravagance, it becomes a "crustacean bar!")
A 90-foot-long pool bar and grill
Three lushly landscaped pools
Poolside and beachside waiter service
A state-of-the-art fitness center
A magnificent two-story lobby with a stunning collection of unique and original art from around the world.
The Spa at The Setai which will offer unique and exotic spa treatments that bring the spirit and traditions of the Pacific Rim to South Beach.
Condo Features
Condo hotel units will include:
Teak floors bordered in flamed black granite
Built-in teak cabinetry
Cast terrazzo soaking tub and separate shower with rainfall head
Bose sound system
Flat screen televisions
Custom-designed furnishings and upholstery from Asia
Celebrity Magnets
The condo hotel will include an unprecedented feature-The Lenny Kravitz Recording Studio. Artists will be welcomed to record in the state-of-the-art studio designed by legendary Lenny Kravitz. It's an interesting amenity that will help to attract big name recording artists.
Another celebrity draw will be The Setai Club, an invitation-only private ownership club occupying the top floor of the property. Founders of The Setai Club hail from the worlds of business, fashion, art, entertainment and sports and include Boris Becker, Sheryl Crow, Heidi Klum, Lenny Kravitz, and Jacque Nasser, to name a few. The club will greatly enhance the condo hotel's visibility as well as increase occupancy of a desirable clientele.
The Setai, In Good Company
Located on Collins Avenue and 20th Street, the oceanfront resort is well situated to take advantage of the best of South Beach. The property is steps from the ocean, the restaurants and nightlife South Beach is famous for.
Rising next door is the Shore Club, a 340-room, $125 million ultra-luxury hotel featuring restaurants operated by actor Robert De Niro. Four blocks away, the Ritz-Carlton has just completed a $95+ million conversion of the Dilido Hotel, bringing another 385 rooms. And the city is promoting the other side of Collins Avenue as a cultural campus to include a new library, an enlarged Bass Museum and the Miami City Ballet's new home.
According to the developer of The Setai, instead of five-star competition worrying him, he sees the popular location as an advantage. "We're located in the heart of South Beach. You can walk to Lincoln Road (three short blocks away) and Ocean Drive's bars, nightclubs and restaurants," he said. "We'll have a very high-end hotel that's so unique, I think we're going to be the only guys in town and fully expect to charge the highest rates in town."
Near the Convention Center
A major plus for The Setai is its proximity to the Miami Beach Convention Center. It is actually within walking distance of this enormous room generator. The Convention Center is South Florida's largest trade show and meeting facility with over 500,000 square feet of exhibit space and 68 meeting rooms.
Here's some background on the facility, just because it's interesting. Opened in 1957, the Miami Beach Convention Center has been the heart of Miami Beach for almost fifty years. It served as the site where Cassius Clay (later known as Muhammad Ali) captured his first Heavyweight Championship of the World in 1964.
In 1968, the Miami Beach Convention Center hosted the Republican National Convention and more than 20,000 delegates; while in 1972, more than 45,000 delegates visited the facility during both the Republican and Democratic National Conventions.
More recently, special events including the NFL's Commissioner's Party during the Super Bowl, The Miss Universe Pageant, and concerts by Melissa Etheridge and Itzhak Perlman have been held at the center. In 1990 the facility underwent a $92 million renovation and doubled in size. Coupled with recently completed interior and multi-million dollar telecommunications infrastructure upgrades, the facility's high-tech capabilities make it a leader in the meetings industry. For condo hotel owners, it represents millions of visitors each year that help ensure high room occupancy rates.
Pricing The Setai will only have large hotel rooms for sale in the condo hotel property. They will all range from 520 sq. ft. to 684 sq. ft. They are currently priced from $525,000 to $725,000. Contracts are ready right now. A 10% deposit is required, with an additional 10% deposit required in 90 days. The balance is due at closing which will be sometime around December this year.
If you are interested in more information on The Setai, I can e-mail you a data sheet. I can also have a complete brochure package sent to you upon request.
HURRICANE NEWS
Finally, I hesitate to end this Property Alert on a down note, especially since I'm so upbeat about the property I told you about. However, I would be remiss if I didn't at least mention the recent hurricane that paid a little visit to the Sunshine State.
At my own home two small trees in my yard were blown down. One hit the screen enclosure of my patio causing some minor damage. The other just hit the lawn. Neither was a big deal. In fact, I thought one of those trees was ugly, and it was a good excuse to replace it. We lost power for about 12 hours, but as it was overnight and not during the heat of the day, it was a non-issue.
As for the rest of South Florida, restoring power to all communities is a priority. There was debris on the roads in the form of fallen trees and power lines, however most of that has now been cleared. Most of the significant damage took place far north of Miami Beach, heading toward West Palm Beach, Melbourne and Daytona Beach. Flooding from the heavy and lengthy rains as well as destruction from winds were major factors for those areas. The cleanup and rebuilding process is already underway.
How will the recent hurricanes affect the real estate market? The west has earthquakes, the midwest has tornadoes, the northeast has the bitter cold, and we get big winds. Floridians take them in stride and are willing to risk living here because the sunshine and the quality of life make it all worthwhile. Count me in.
As always, thank you for your interest in news from Condo Hotel Center. If you enjoy reading my Property Alerts, please feel free to share them with a friend. If you'd like to unsubscribe, just drop me a quick e-mail and write unsubscribe in the subject line, and I'll take care of it for you.
Joel Greene
Broker-Associate
Condo Hotel Center A division of Sheldon Greene & Assoc., Inc.
1368 NW 165th Ave.
Pembroke Pines, FL 33028
(954) 450-1929
Info@CondoHotelCenter.com
www.CondoHotelCenter.com
www.CondoHotelsDubai.com
www.WorldClassCondoHotels.com
www.CondoHotelsBahamas.com
www.CentralAmericaSecondHomes.com
www.DominicanRepublicVacationHomes.com
Want to know more about me? Click below: //www.condohotelcenter.com/joel-greene.html