Exotic Vacation Villas in Akkaya Valley, Turkey
Prices Start at $262,500
February 25, 2014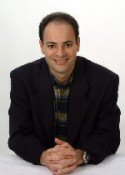 Hello.  Joel Greene here from Condo Hotel Center.  Today I have some Turkish trivia for you. I know that seems odd, but I'll explain in a moment.  First some fun facts about Turkey to set the tone.
Istanbul, the largest city in Turkey, is the only city in the world that spans two continents, Asia and Europe.
Turkey's infamous Grand Bazaar is a 540-year-old shopping mall. It encompasses 64 streets and has 4,000 shops. (Please don't tell my wife or she'll book all our future vacations there!)
Turkey is agriculturally self-sufficient. It does not rely on other countries for food imports. It grows and exports figs, barley, tomatoes, eggplants, green peppers, lentils and hazelnuts.
Aesop, the author of all those great fables you learned in elementary school, was born in Turkey in 620 BC. He was born a slave but won his freedom for his storytelling ability.
And the most unusual bit of Turkish trivia…
The Turks answer their phones with "My master?" instead of "Hello."
So, by now you're wondering, why am I peppering you with Turkey trivia?  Today's featured property is in Akkaya Valley, a resort area in Turkey offering exquisite vacation homes.
I realize you may not have had owning a Turkish villa at the top of your bucket list, but keep an open mind.  You might be pleasantly surprised.  Read on for details.
Beautiful Akkaya Valley
Akkaya Valley, that's "Secret Valley" in English, is an area of outstanding natural beauty located on one of Turkey's most southern points. The mountainsides are covered with pine trees and olive groves, providing natural shade for the luxury properties located there.
The Dalaman River winds its way down the mountains cutting through rock to form towering gorges.  In the midst of this unique setting lies Secret Valley Resort.  It consists of about 500 acres of land, much of which is protected and can't be built on.
Each small enclave of properties, built with minimal disruption to the surrounding wildlife and vegetation, is secluded from others by the lush surroundings giving a feeling of privacy and exclusivity.
Roughly 150 homes are already built, consisting of 50 detached villas, 44 apartments and 54 semi-detached/town houses.  Another 250 villas will be built, and then the resort will be complete.  It's those villas and a few bungalows that I can offer you today.
The villas and bungalows in Secret Valley Resort are constructed from natural stone and are available in a variety of sizes.  They come with all the necessary modern amenities as well as many extras such as swimming pools and garages.
A Full Complement of Amenities
Secret Valley offers the opportunity to own your home in this beautiful natural setting with facilities that include a lake for fishing, sailing and canoeing; an organic farm where you can pick your own fruit and vegetables; as well as horse riding, mountain biking, bird watching, yoga and much more.
The resort already has many amenities including:
Equestrian center
Akkaya Restaurant
Lakeside beach club
4 large outdoor pools
Indoor pool
Gym
Sauna
Shops
Organic farm
By June 2014 these additional amenities will have been added:
Children's playground
2 flood lit tennis court
5-8 km hiking trail
Beach volley ball
Mini football pitch
Basketball court
Lakeside restaurant
Lakeside beach hut accommodation
Sulphur mud baths
Luxury private boat excursions
Shopping center
In 2017 a boutique hotel and spa will open on the grounds.  And in 2018 a 9-hole golf course will be added.  In short, this resort will have everything!
The Turquoise Coast
Secret Valley Resort is located in Akkaya on the Turquoise Coast, a region of southwest Turkey so-called because of the beautiful azure blue of its waters.
Populated since prehistoric times, it is characterized by bays, beaches and olive groves and is famous for its hot springs, rock tombs and ancient ruins.  Thanks to strict environmental protection laws, it is one of the last remaining unspoiled stretches of the Mediterranean and is a year-round holiday community.
The surrounding mountains are perfect for exploring on foot; and the area's trails are ideal for mountain biking.  There is fishing on the Akkaya Lake or white water rafting further upstream on the Dalaman River.  It is a unique destination with an abundance of nature, peace, and tranquility.
The Villas
Secret Valley Resort offers several different villa designs ranging in size from 1,528 sq. ft. to over 7,000 sq. ft.  Or you can design your own dream home, and they will build it for you.
The available land plots all have either panoramic lake and or mountain views.  Depending on the size of villa you decide to build, from reservation to completion most properties are usually complete in 12 months.  Prices start at approximately $262,500 and go up to $921,000.  A variety of furniture packages is available or you can furnish the home yourself.
Professionally Managed Rental Program
Secret Valley Resort has an onsite rental program, so you can use your home when you'd like and have it rent when you're not there, offsetting your costs of ownership.
The developer is Curbanoglu Homes, located in Dalaman, Turkey.  The company has a 30- year history and boasts a property portfolio of more than 700 luxury villas in Turkey.  To date, they have also custom-built houses for more than 1,600 overseas clients in every manner of architectural style and interior design.
Detailed Data Sheet
In researching this property, I was overwhelmed with information and photos (over 200!).  I've sorted through it all and put together a detailed data sheet, which is yours for the asking at the link below.  You'll just need to provide your full name and mailing address, per the developer's requirements, and then I'll email you the information asap.
Request the Secret Valley Resort data sheet here.
I realize Turkey probably isn't the first place that comes to mind when thinking about buying a vacation home, but it may deserve a place in your thinking.  In addition to its natural beauty, it's currently one of the world's fastest-growing economies and best-established tourism markets.
The country is blessed with hot dry summers and warm, beautiful winters.  With an influx of UK air carriers now servicing the country, tourism has been on the rise.  Turkey offers excellent opportunities for capital growth and sustained investment returns.
Thank you, as always, for your interest in the properties we showcase, especially those that are off the beaten path.  And please, feel free to call me if I can answer any questions about Secret Valley or help you find your next vacation home wherever it might be.  Just don't expect me to answer the phone: "My master?"
Joel Greene
Licensed Real Estate Broker
Condo Hotel Center
1368 NW 165th Ave.
Pembroke Pines, FL 33028
(954) 450-1929
Joel@CondoHotelCenter.com 
www.CondoHotelCenter.com
www.CondoHotelsDubai.com
www.WorldClassCondoHotels.com
www.CondoHotelsBahamas.com 
www.CentralAmericaSecondHomes.com
www.DominicanRepublicVacationHomes.com
Want to know more about me? Click below:
//www.condohotelcenter.com/joel-greene.html
Follow us on Facebook.
© Condo Hotel Center.  All rights reserved. No portion of this Property Alert may be reproduced, exhibited or distributed without the express written permission of Condo Hotel Center. Condo Hotel Center takes copyright infringement seriously. Violators will be prosecuted to the fullest extent of the law.
Although Condo Hotel Center believes the information contained in this Property Alert to be accurate and complete, Condo Hotel Center can make no such guarantee. All features and descriptions are subject to change.
Please speak with your personal legal and financial advisors to determine whether this property is suitable for your objectives.