Sapphire Beach Resort, Condos from $119,900
A Jewel in Beautiful Belize
June 19, 2013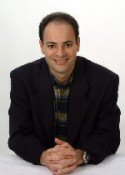 Joel Greene here from Condo Hotel Center.  Over the years, I've told you about many properties in locations outside the United States, everywhere from the Bahamas and Mexico, to Portugal, Uruguay and Dubai.
One place, Belize, has lately become one of our most requested locales, so we've been seeking out more opportunities there and have one to tell you about in just a moment.
What's so great about Belize?  Lots!
No restrictions on non-citizens owning property
No capital gains taxes and low property taxes
Relatively close to the U.S.; easy to get to the same day
Same time zone as the Eastern U.S.; no jet lag
English is the primary language
It's safe and the people are friendly
Property is affordable
Mild weather year-round
Beautiful unspoiled beaches
Great fishing, snorkeling, scuba diving, sailing, etc.
The property I'm featuring today is a village-style resort in Ambergris Cay, Belize.  Read on for details.
A Tropical Getaway
Sapphire Beach Resort is situated on a beautiful, wide, white sand beach, one of the best beaches on the island of Ambergris Caye.
Belize is made up of the mainland just south of Mexico, with many islands off of it, similar to the Florida Keys.  Ambergris Caye, pronounced am-BUR-gris KEE, is the largest island of Belize and the main destination for travelers to this western Caribbean nation.
Located in the Caribbean Sea 12 miles from the mainland, it's 25 miles long from north to south, and about one mile wide.  Because of the island's small size, the main forms of powered transportation are boat and golf cart.
Part of the appeal of Ambergris Caye is its proximity to the Belize Barrier.  Sapphire Beach is only a minute's boat ride, approximately ½ mile.  That barrier reef is the second largest in the world, after the Great Barrier Reef of Australia.  If you love snorkeling and scuba diving, as well as other water sports, Sapphire Beach Resort on Ambergris Caye could be your ideal home away from home.
Full Ownership, Optional Rental Program
Sapphire Beach Resort offers buyers full ownership of a luxurious condo with the option to place it in the rental program to generate revenue when they're not there.
The resort is being developed in two phases.  It will have a total of 24 buildings of one to four stories, a total of 74 condos.
Phase One of the property is finished, opened and operating.  It consists of 15 buildings with a total of 41 units surrounding three lagoon-style pools.
Most of the Phase Two buildings are out of the ground with completion targeted for spring 2015.  Phase Two, consisting of 33 units, will be made up of nine buildings, each with magnificent oceanfront or ocean views.
The centerpiece of Phase Two will be a 170' long, lagoon-style pool with jump-off areas, waterfalls, swim-through caves and grottoes.
Resort Amenities & Services
Sapphire Beach Resort will offer all the features you'd want in a tropical vacation home.  Some of the amenities already exist while others still need to be constructed.
Phase One Amenities:
Café
Three pools
Concierge
Spa Services- massages in-room, poolside or beachside
Kayaks, snorkeling and fishing equipment
Maid service
Beach and poolside food service
Room service
24-hour security
Wi-Fi
Satellite TV
Phase Two Amenities: 
Fourth pool, centerpiece of the resort
Fitness center and spa
Restaurant with rooftop bar and lounge
Hot tub
Market
Well-Appointed Condos
Sapphire Beach Resort sits 12' above sea level, one of the highest elevations on Ambergris Caye.  The residential buildings are concrete structures built to withstand Category 5 hurricanes.  They have thatch-covered concrete roofs and high-quality windows offering views of the ocean or pool.
Inside the condos are cream-colored tile floors and high 9-½ foot tall ceilings.  Top floor units all have vaulted ceilings.
Kitchen features include mahogany cabinets, granite counter-tops, tile floors, stainless steel GE appliances, flat top stoves, Samsung Inverter A/C, dishwashers and washer/dryer in larger units.
Pricing and Buyer Incentives
Condos at Sapphire Beach Resort range in size from one to three bedrooms and 540 to 2,149 square feet.  Prices range from $119,900 to $639,900 for the largest three-bedroom, three-bath penthouse.
As an incentive to visit the resort, the developer is offering to refund to buyers upon closing on a condo airfare for two to Belize.  Additionally, buyers who pay in full at the time of signing the contract get a 10% discount.  Seller financing on select units is available at 8% with 40% down payment.
More Information on Sapphire Beach Resort
If Sapphire Beach Resort sounds to you like the ultimate tropical getaway, request our data sheet.  It has many more details about the property.  It's yours for the asking, once you provide your name and contact information at the link below as required by the developer.
Request the Sapphire Beach Resort data sheet here.
Relax in Belize
I've been to Belize.  It was one of the stopovers on a Caribbean cruise I took with my family.  We loved it!
Belize is a land of swaying palm trees and colorful sunsets.   The beaches are pristine, and the scenery, with its rain forests and mountains, is spectacular.  Couple that with the laid-back, relaxed lifestyle of the Belizean people, and you have the idyllic tropical island you've been dreaming of.
As always, thank you for your interest in the properties we showcase here at Condo Hotel Center.  If I can answer any questions for you about Sapphire Beach Resort or any other property on our website, just give me a call.
Joel Greene
Licensed Real Estate Broker
Condo Hotel Center
1368 NW 165th Ave.
Pembroke Pines, FL 33028
(954) 450-1929
Joel@CondoHotelCenter.com
www.CondoHotelCenter.com
www.CondoHotelsDubai.com
www.WorldClassCondoHotels.com
www.CondoHotelsBahamas.com
www.CentralAmericaSecondHomes.com
www.DominicanRepublicVacationHomes.com
www.BiscayneLandingMiami.com
Want to know more about me? Click below: //www.condohotelcenter.com/joel-greene.html

Follow us on Facebook.
© Copyright 2013 Condo Hotel Center
*All rights reserved. No portion of this Property Alert may be reproduced, exhibited or distributed without the express written permission of Condo Hotel Center. Although Condo Hotel Center believes the information contained in this Property Alert to be accurate and complete, Condo Hotel Center can make no such guarantee.