The River Club in Telluride, Colorado
Fractional Ownership, Prices from $55,000
August 27, 2014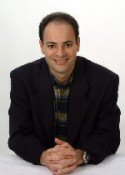 Hello.  Joel Greene here from Condo Hotel Center.
I grew up in Miami Beach.  When I was a kid, skiing meant one thing to me: being towed behind a boat.
In fact, I turn 50 years old in a few weeks, and I've never been on snow skis in my life.  I realize though there are many Floridians who do ski.
If you're one of them, or if you live anywhere else for that matter but skiing means "snow" to you, then you'll love my newest offering.  Read on for details.
Fractional Ownership at The River Club
The River Club is a luxurious private residence club (also known as a fractional ownership) in the heart of beautiful Telluride, Colorado.  How does this private residence club work?
Members get deeded ownership of a two-bedroom or three-bedroom residence, entitling them to use the home two, three or five weeks per year plus additional limitless usage based on space-available weeks.
The case for fractional ownership versus whole ownership is that it makes owning a fantastic vacation home in a top destination affordable.  Essentially, it matches use with cost.  If you only use your vacation home one month a year, why pay for 12 months of ownership expenses and property upkeep?
Prices at The River Club range from $55,000 to $365,000, which if you know anything about Colorado ski destinations, is incredibly low.  In Telluride, the average price of a nice two-bedroom condo would run you $1.5 million to $2 million.  Now that you see how affordable The River Club is, let me tell you what you get for your money.
Breathtaking Views
Enjoy the relaxing sounds of the San Miguel River and the spectacular views of the Telluride Ski Mountain as the backdrop to The River Club.
The club itself consists of one building with 24 total units: 12 two-bedroom and 12 three-bedroom residences.
The building has four stories.  The bottom floor includes the kids' club, business center, fitness center/yoga studio, a heated parking garage, and owners' storage.
The main floor includes the owners' club room (which has a beautiful fireside lounge and private bar), concierge and valet desks, and pet-friendly residential units.  Floors two and three contain the residential units.
Smaller boutique properties without franchises are not eligible for actual ratings, but The River Club offers five-star quality services similar to that of a Four Seasons Hotel.
Resort Amenities and Services
The River Club has some interesting features:
Fireside lounge with complimentary coffee and teas
Private bar
Fitness center/Yoga studio
Business center
Kids room with Wii™ gaming system
Club room with honor system for wine and beer
Secluded natural stone hot tub sitting right on the San Miguel River Trail
Complimentary parking in an underground heated garage
During ski season, owners will find boot warmers/dryers plus a lockable ski rack for their skis.  The ski rack is outside the main entrance to The River Club so owners can easily grab their skis and put them into the River Club Escalade, which serves as a personal chauffeur during their stay.
Services at The River Club include the following:
24/7 onsite management
Concierge
Pre-arrival grocery service
Complimentary valet and chauffeur service
Two Cadillac Escalades to drive owners where they want
Owner year-round, secure storage for skis, camping/fishing gear, etc.
Enjoy Telluride Ski & Golf Club, Too
Here's an interesting added perk from The River Club.  While in residence, owners get complimentary membership at the Telluride Ski & Golf Club.
They're entitled membership benefits including golf course and clubhouse privileges, ski passes, private dining and the ability to participate in club social events.
Property History
The River Club was built in 1999. Urban Village, a real estate investment company in Denver, purchased 30% of the River Club about seven years ago when the original developer was in financial trouble.  They kept it as an investment and operated it to generate rental income.  They've now decided the timing is right for them to sell the individual units as fractional ownership.
All Residences to Be Renovated
The homes will be delivered fully furnished.  Currently, they have the following features, but a renovation of all of the rooms will be taking place soon.  While the specific details of what will be included are not yet available, you can assume the homes will be updated and upgraded too.
Rustic, yet elegant mountain designs with spacious floor plan
Hardwood floors throughout the living and dining areas
Queen-size sleeper sofa
32" flat screen TVs and Blue-ray players in living room
27" flat screen TVs and DVD players in all bedrooms
Gas fireplace
Complimentary wireless Internet access
Washer & dryer
Bedding choices of king, queen, or twin
Decks with most units 
The kitchens are fully-equipped with Kohler electric range, oven, microwave, and refrigerator.  The floors are solid hardwood and counter tops are granite.
Telluride's Attractions
At the heart of San Miguel County are two unique communities: Telluride and Mountain Village.  Each with its own charm, the two towns are connected by a free gondola, the only transportation system of its kind in North America.
Clapboard storefronts house independent art galleries, old-time bars and delectable eateries.  Both Telluride and Mountain Village have ski-in, ski-out options.  With 2,000-plus skiable acres, Telluride's powder and terrain are unmatched in North America.
Summer brings warmer weather and clear skies, perfect for exploring the many hiking and biking trails or playing golf on one of the most beautiful courses in North America.  Winter's runoff also unveils a playground for boaters, rafters and fly fishers starting from the San Miguel River that runs right through town.
The River Club is conveniently located just 5.7 miles from the Telluride Airport, and complimentary valet transportation is provided to/from Telluride Airport.
Rental Option for Unused Weeks
As I mentioned, fractional ownership entitles you to two to five weeks of use each year, depending on the package you purchase.  If in some years you can't use all your time at The River Club, the onsite property management company can help rent out your unused weeks.
Average nightly rates are currently $550, and as high as $1,300 a night for the holidays.  These rates are expected to go up in December 2014 under new property management.  Terms of the management fees are not yet established but will favor the owners of the units.
Buyer Incentives for Condo Hotel Center Clients
In working with the developer/seller at The River Club, we were able to negotiate two special incentives for Condo Hotel Center clients who purchase a unit within the next 60 days.
For the Telluride Ski and Golf Club, new members must pay a transfer fee due at closing, $3,863 for a two- or three-week package and $7,595 for a four- or five-week package.  The seller has agreed to cover the cost of this transfer fee.
Additionally, The River Club is getting a room-by-room renovation.  The renovations will begin September 2014 and will be completed by December 20, 2014, in time to be open for the holidays.
Every owner will be asked to contribute approximately $1,700-$4,360 for a two-bedroom unit and approximately $2,300-$6,000 for a three-bedroom unit. However, the seller has agreed to pick up the cost for this special assessment.
Closings Take Place within 30 Days
If you're a skier, I know you're wondering if you can purchase and use your condo this coming season.  The answer is yes.  You can reserve a fractional with 10% down now.  Closings can take place in as few as 30 days.
Want to know more?  I have plenty of additional details in my data sheet, yours for the asking.
Request The River Club data sheet here.
Snow Ski or Water Ski – What's Your Pleasure?
I hope you enjoyed hearing about The River Club, Telluride's perfect ski getaway destination.  I have to admit it's a little hard for me to visualize snow at the moment.  It's 90-degrees here in Miami today!
However, my kids returned to school last week.  I know for many people school means summer is over and ski season is just around the corner.
If The River Club is something that might interest you, I hope you'll give me a call.  Or, if you're like me, and skiing means being towed behind a boat, let me help you find a condo in South Florida on or near the water.  I've got plenty of information on available properties, and I'm happy to share.
As always, thank you for your interest in the properties we showcase here at Condo Hotel Center.  Have a great day!
Joel Greene
Licensed Real Estate Broker
Condo Hotel Center
1368 NW 165th Ave.
Pembroke Pines, FL 33028
(954) 450-1929
Joel@CondoHotelCenter.com
www.CondoHotelCenter.com
www.CondoHotelsDubai.com
www.WorldClassCondoHotels.com
www.CondoHotelsBahamas.com
www.CentralAmericaSecondHomes.com
www.DominicanRepublicVacationHomes.com
Want to know more about me? Click below: //www.condohotelcenter.com/joel-greene.html

Follow us on Facebook.
© Condo Hotel Center.  All rights reserved. No portion of this Property Alert may be reproduced, exhibited or distributed without the express written permission of Condo Hotel Center.  Condo Hotel Center takes copyright infringement seriously.  Violators will be prosecuted to the fullest extent of the law.
Although Condo Hotel Center believes the information contained in this Property Alert to be accurate and complete, Condo Hotel Center can make no such guarantee. All features and descriptions are subject to change.
Please speak with your personal legal and financial advisors to determine whether this property is suitable for your objectives.