THE PINK SHELL BEACH RESORT & SPA
Fort Myers Beach Condo Hotel
April 7, 2004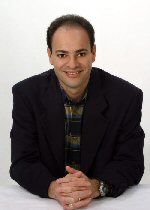 Hello.  It's Joel Greene again from Condo Hotel Center.  I have a quick follow-up comment before I tell you about today's featured property.  On Wednesday, April 7, 2004, I sent out a Property Alert about a specially priced condo hotel unit at the Solé on the Ocean in Sunny Isles Beach, Florida.
I told you that it would likely go fast because it was a unique opportunity.  Well it went even faster than I thought it would.  The unit was sold before noon on Thursday.  In other words, it was on the market for less than 24 hours!
Since many of you expressed an interest, I will do my best to keep my eyes open for other such opportunities, but unfortunately, these bargains are few and far between.  Now on to our featured property.
Today I take you to beautiful Ft. Myers Beach where The Pink Shell Beach Resort & Spa is located on the northern tip of Estero Island.  That's just off the southwest coast of Florida snuggled between Sanibel and Naples.
The 12-acre resort has one of the largest beaches (1,500 feet) on the island and is situated contiguous to the community's wildlife beach park.  The resort is considered to be the leading luxury property on Fort Myers Beach.  All the units are direct gulf view.  Buyers of new units, (but not necessarily if you buy a resale) may put their units into the rental program.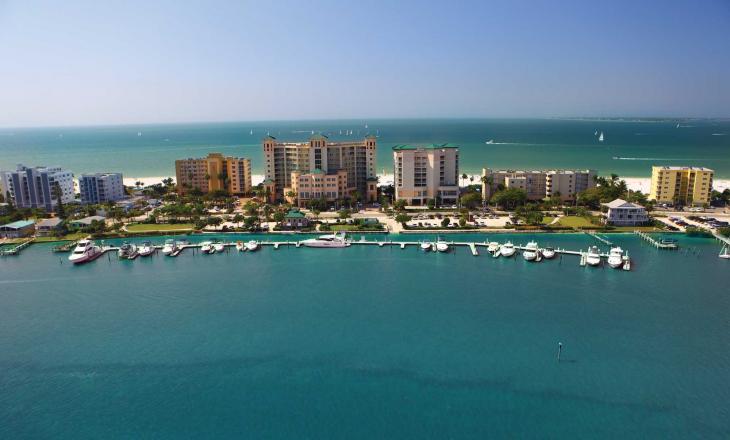 The Pink Shell is to be made up of four buildings–three already built and since remodeled, and one new building on which construction will be complete in Fall 2005.  Total number of units will be 240, with a combination of studios, one- and two-bedroom units.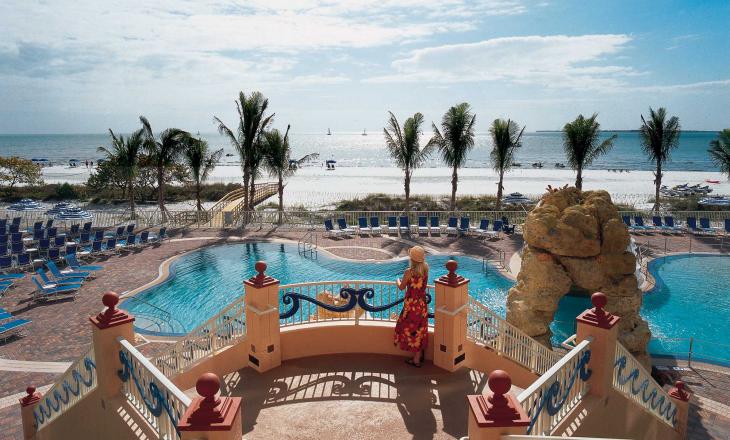 The Pink Shell's amenities include:
Three restaurants
Three swimming pools
Tennis
New world-class spa and fitness center
Rental boats and charter fishing trips are available from the resort's marina
Many picturesque shops and dining establishments are all within a five-minute walk
Services available include:
Room service
Concierge services
Valet services
Sail and powerboat rentals
Marina facilities
children's recreation program
Catering and conference services
Centralized reservation services
Individual condominium accounting services
What's neat about The Pink Shell Beach Resort & Spa?  Well, as we say in the real estate biz–location, location, location.  The Pink Shell with its 1,500 feet of beach is one of the only condo hotels in Ft. Myers Beach.
With prices in the new building starting at $580,000 for a one-bedroom unit and with resales in the other three buildings starting as low as $295,000 for a studio unit, it is a value property in a destination beach resort area.  Furthermore, property taxes in Ft. Myers Beach are only 1.25% versus, for example, 2% in South Florida.
The Pink Shell Beach Resort & Spa is managed by Boykin Management Company, an affiliate of Boykin Lodging Company.  The company is known for quality and currently owns 29 hotels containing a total of 8,430 rooms located in 18 states.
Now some quick background on Ft. Myers.  Ft. Myers is known as the center of the Southwest Florida coastline.  Most travelers fly into the Ft. Myers airport to reach the coastal cities and beaches.
Ft. Myers Beach is rich in history having been a popular resort in Southwest Florida for more than 50 years.  The general consensus among realtors is that Fort Myers and Fort Myers Beach real estate, particularly waterfront properties, are a good value — they are appreciating greatly, and they are still priced below many other Florida gulf, lakeside or oceanside areas.
I checked recent data and home sales are up 19% February 2004 over February 2003.  Home prices are up 31% for the same period!  There isn't anything on the immediate horizon that should change this picture.
If you'd like additional information on The Pink Shell Beach Resort & Spa, please contact me.  I have a data sheet available with relevant specs, like room sizes, living restrictions, and rental splits, which I can e-mail you immediately, and if you'd like, I can have a complete color brochure overnighted to you.
As always, thank you for your interest in the Property Alerts from Condo Hotel Center.  If you know of anyone whom you think would like to receive these Alerts, just send me their name and e-mail address.  Or, if for any reason you wish to be taken off our mailing list, just let me know.
Joel Greene
Broker-Associate
Condo Hotel Center A division of Sheldon Greene & Assoc., Inc.
1368 NW 165th Ave.
Pembroke Pines, FL 33028
(954) 450-1929
Info@CondoHotelCenter.com
www.CondoHotelCenter.com
www.CondoHotelsDubai.com
www.WorldClassCondoHotels.com
www.CondoHotelsBahamas.com
www.CentralAmericaSecondHomes.com
www.DominicanRepublicVacationHomes.com
Want to know more about me? Click below: //www.condohotelcenter.com/joel-greene.html