Peninsula on the Intracoastal
Boutique Waterfront Community, Boynton Beach, FL
April 10, 2014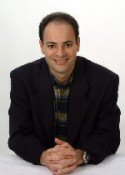 Hello, Joel Greene here from Condo Hotel Center.  Today's featured property is a condominium development in Boynton Beach, a beautiful coastal city about 50 miles north of Miami at the southern end of Palm Beach County.  Before I give you the details, I thought you might like to know a little about the city's history.
In 1894, two years before Henry Flagler built his famous railroad, a former Civil War major from Michigan named Nathan Boynton first set eyes on the 16 square mile area that now bears his name.
Nathan was so impressed by its natural beauty, the year-round sunshine and pristine beaches that he returned a year later with a group of colonists. The first settlers soon realized that an unlimited assortment of fruits and vegetables thrived in the fertile climate.  Pineapples, tomatoes, mangos, oranges, lemons, grapefruits and limes were packed in crates and shipped by the ton up north on the newly built Florida East Coast Railroad.
Boynton Beach remained a small, private tropical paradise known for its perfect weather and delicious produce until the end of World War II.
Then soldiers returning home from the war discovered that the town was a great place to live and raise a family.  In addition, Boynton's close proximity to the Atlantic's Gulfstream soon yielded a bonanza of world-record fishing catches.  The best kept secret on Florida's Gold Coast would be a secret no more.
Since that time, Boynton Beach has grown steadily. The city's population has risen from 5,000 in 1958 to approximately 60,000 residents.  Most importantly, Boynton Beach has expanded wisely, retaining the charm of her orange groves, fishing marina and sandy beaches.
Major Boynton has long passed into the chronicles of history, but the irresistible qualities that attracted Major Boynton and the city's first settlers remain as strong as ever.  And that brings me to today's featured property, a beautiful residential development in charming Boynton Beach.
Condos and Townhomes
Peninsula on the Intracoastal is a residential waterfront community, as its name implies.  Growing up in Florida, I know what a peninsula is, but just in case you don't, I'll save you Googling it.  It's an area of land almost completely surrounded by water except for an isthmus connecting it with the mainland. (Hate to admit that I did have to look up "isthmus," to confirm that it is NOT a holiday in December.)
In the case of Peninsula on the Intracoastal, the land extends directly into the Intracoastal Waterway and creates a perspective that you are floating on top of the water from these extraordinary residences.
Great Features
A private, gated community, Peninsula on the Intracoastal has a total of 70 residences.  The breakdown is 40 condos in a five-story building; 20 three-story townhomes; and 10 two-story townhomes.
It has everything you'd want in a Florida home:
Heated resort-style pool and whirlpool overlooking the Intracoastal
Pool pavilion with flat screen TVs
Wi-Fi throughout clubhouse and pool
Music system throughout pool deck
Outdoor entertainment area and grill
Clubhouse with cyber café and kitchenette
Full-circuit fitness center
Media room with large flat-screen TV
The property is a good value being on the water, especially when compared to the cost of waterfront condos and townhomes in Miami and Fort Lauderdale.  And if you're a boater, what you'll like best is it's just a five-minute boat ride to the Boynton Inlet, and there's easy access to the neighboring marina right on the Intracoastal Waterway, which offers dry storage and dockage.
Property History
Peninsula on the Intracoastal was built in 2010 by a Deerfield Beach developer.  But before he could finish the construction process, he lost the property in foreclosure.  The Altman Cos., a Boca Raton-based company, acquired the partially completed complex in partnership with Miami-based Integra Solutions for $8.3 million.  They finished construction by building the last 20 townhomes and rented out all the units.
This past December they sold the property for $22.5 million in December 2013 to Pordes Acquisitions and Peninsula Boynton Property LLC, which decided to convert the units from rentals to condos and placed them for sale.
Centrally Located
Peninsula on the Intracoastal is located in the heart of the Palm Beaches, close to the excitement and entertainment of South Florida.
Minutes from Manalapan's renowned beaches
Five-minute boat ride to the Boynton Inlet
Easy access to Palm Beach & Ft. Lauderdale International Airports
Nearby shopping, dining & entertainment at Worth Ave., CityPlace & Clematis St.
Delray Beach nightlife, arts, entertainment & elite shopping
Abundant championship golf courses throughout the area
A sportsman's paradise as the home of the Miami Dolphins, Florida Marlins, Florida Panthers & Ft. Lauderdale Strikers. 
Prices Start at $390,000
The residences at Peninsula on the Intracoastal come with gourmet kitchens and upscale finishes.
The condos overlook the Intracoastal Waterway and range from two- to three-bedrooms, 1,478 to 1,804 square feet.  Prices range from $630,000 to $810,000.
The townhomes are three- and four-bedrooms, ranging from 1,740 to 1,941 square feet.  Prices range from $390,000 to $570,000.
Preferred financing with just 20% down is available to qualified homebuyers.  Details on this and other information available in my data sheet, which you can request at the link below.
Request the Peninsula on the Intracoastal Data Sheet here.
Boynton's Best Features Remain
Boynton Beach offers a more relaxed lifestyle than the Greater Miami area.  And what's nice is that the things that impressed Nathan Boynton way back in 1894 are still a part of this city's appeal: year-round sunshine, natural beauty, pristine beaches and great fishing.
If you'd like to see Peninsula on the Intracoastal, it'd be my pleasure to arrange a site tour.  Or, if you're seeking a condo in a different South Florida city, please don't hesitate to call.  I have data sheets on available inventory, and I'm delighted to share them with you.
Have a great day!
Joel Greene
Licensed Real Estate Broker
Condo Hotel Center
1368 NW 165th Ave.
Pembroke Pines, FL 33028
(954) 450-1929
Joel@CondoHotelCenter.com
www.CondoHotelCenter.com
www.CondoHotelsDubai.com
www.WorldClassCondoHotels.com
www.CondoHotelsBahamas.com
www.CentralAmericaSecondHomes.com
www.DominicanRepublicVacationHomes.com
Want to know more about me? Click below: //www.condohotelcenter.com/joel-greene.html

Follow us on Facebook.
© Condo Hotel Center.  All rights reserved. No portion of this Property Alert newsletter may be reproduced, exhibited or distributed without the express written permission of Condo Hotel Center.  Condo Hotel Center takes copyright infringement seriously.  Violators will be prosecuted to the fullest extent of the law.
Although Condo Hotel Center believes the information contained in this Property Alert newsletter to be accurate and complete, Condo Hotel Center can make no such guarantee. All features and descriptions are subject to change.
Please speak with your personal legal and financial advisors to determine whether this property is suitable for your objectives.