Peloro Miami Beach
 Waterfront Condos from $360,000
November 27, 2012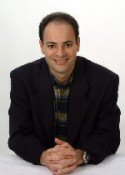 I hope you had a wonderful Thanksgiving filled with family, friends and lots of good food.  I know I did.  Now it's back to work…and back to the gym!
Last March I told you about a new luxury residential development in Miami Beach located right on the beautiful Intracoastal Waterway called Eden House.  It had only 98 condos and sold out within a few months.
In the short time the condos were available I took many clients to view the property.  When there, they couldn't help but notice the vacant lot next to it.  It had only a small structure that looked like it should be torn down.  I asked about it, but at the time nobody knew what would eventually be built there.  Well, we now have our answer.
Just announced: that lot will soon become Peloro Miami Beach, a beautiful waterfront development with 114 condos.  And I've been tipped off that the condos can be reserved now, prior to the official launch, which will likely occur within the next week.
Peloro on the Intracoastal Waterway
One developer after another has recognized the value of having a beautiful condo development on the water at this mid-Miami Beach location.
Peloro Miami Beach will be an architectural gem overlooking the Intracoastal Waterway.  It will consist of twin, seven-story buildings with a tropical interior courtyard.  The courtyard will have a reflecting pool, waterfalls and a sitting area leading to a lush landscaped bay walk.  Other amenities include:
Waterfront swimming pool, whirlpool and sundeck
Sauna and spa treatment room
State-of-the-art fitness center
Rooftop meditation area
Walking distance to the beach
Full-service concierge
24-hour valet
24-hour security 
The Disney Connection
Peloro Miami Beach will be the first development on Miami Beach of the well-known Shamrock Holdings (SMG Developers) out of California, the investment vehicle for the Roy E. Disney family.)
Revuelta Vega Leon LP is the architect.  The firm has played a major role in creating Miami's skyline, with masterpieces like Mint and Jade Residences at Brickell Bay.  Now they are bringing their talents to mid-beach with this chic, elegantly designed, residential development.
The Peloro's mid-Miami Beach location provides quick access to exciting South Beach and downtown Miami.  The beach is one block from Peloro and just minutes from upscale shopping, world-class restaurants, all types of entertainment and exciting nightlife.
Pre-construction Prices
Construction on Peloro Miami Beach is scheduled to begin the summer of 2013.  The expected completion date is the end of 2014.  However, the condos can be reserved now at pre-construction prices.
There are one-, two- and three-bedroom units available, including a few two-story townhomes and seven penthouse units with rooftop terraces and Jacuzzi.  Prices start at $360,000 and go up to $1.8 million.
If you think this property might suit your needs, you'll want to act quickly.  As I mentioned at the beginning, only 114 condos are available.  Once the official launch of Peloro Miami Beach takes place, the best units will almost certainly be scooped up.  Once that happens, prices usually escalate rapidly.
Get the Peloro Data Sheet 
I've put together a data sheet with many more details including unit sizes and prices.
If you are interested in receiving the data sheet, you'll just need to provide your name and contact information per the developer's requirements.
Request the Peloro Miami Beach data sheet here.
Within the next week I expect to get additional information on Peloro Miami Beach, including the views from the residences and renderings of the building interiors.  If you request the data sheet above, I will send you the new information as soon as I receive it.
Empty, But Not for Long
As I mentioned at the beginning of this Property Alert, I'd noticed the vacant lot next to Eden House several months ago.  It stood out because waterfront land is so limited in Miami Beach and surrounding areas.  Vacant lots don't stay vacant for long in these parts.
Now that the real estate market has picked up, and yes, it really has, the few empty sites are rapidly being developed, most of them into residential condominiums.
Who's buying the condos?  They're being snatched up not just by northerners who want a second home in the Sunshine State but also by many international buyers, particularly from Latin America, Canada and Europe, who appreciate the value of Florida's waterfront residences and view today's prices as bargains.
Please be in touch if you're interested in Peloro Miami Beach.  I can take you for a site tour and also provide you with specific inventory information.  As always, thank you for your interest in the properties we showcase at Condo Hotel Center.
Joel Greene
Licensed Real Estate Broker
Condo Hotel Center
1368 NW 165th Ave.
Pembroke Pines, FL 33028
(954) 450-1929
Joel@CondoHotelCenter.com 
www.CondoHotelCenter.com
www.CondoHotelsDubai.com
www.WorldClassCondoHotels.com
www.CondoHotelsBahamas.com 
www.CentralAmericaSecondHomes.com
www.DominicanRepublicVacationHomes.com
Want to know more about me? Click below:
//www.condohotelcenter.com/joel-greene.html
Follow us on Facebook.
© Copyright 2012 Condo Hotel Center
*All rights reserved. No portion of this Property Alert may be reproduced, exhibited or distributed without the express written permission of Condo Hotel Center. Although Condo Hotel Center believes the information contained in this Property Alert to be accurate and complete, Condo Hotel Center can make no such guarantee.