The Pelican Grand Beach Resort
First and Only Ft. Lauderdale Hotel Condo On the Sand!
June 30, 2006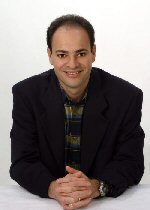 Hello, Joel Greene here. Today I'm writing you about a city that's often called the Venice of America for its 300 miles of canals and inland waterways. And while it doesn't have gondolas piloted by singing men in striped shirts, it does have fantastic year-round weather, 23 miles of palm-fringed beaches, and an outstanding oceanfront condo hotel about to come on the market.
The city is Fort Lauderdale, Florida, and here's the background on today's property.
We at Condo Hotel Center were contacted about two weeks ago by a developer-friend telling us about a four-star hotel that is converting to a condo hotel. In fact, because it was a successful hotel first, the developer prefers to refer to its rebirth as a "hotel condo" versus the more common terminiology of "condo hotel."
It is located on the beach, and let me repeat that, because I do mean ON THE BEACH. This is a claim that all the other "oceanfront" condo hotels on the Ft. Lauderdale Strip cannot make, including the popular Trump Fort Lauderdale and Q Club, as they are actually located across the street from the sand.
This property is not yet on the market. That won't happen until July 5, 2006. However, since I know the developer personally from my days as a hotel/motel broker and also through Condo Hotel Center, he has graciously allowed me to offer this property to our buyers a few days in advance of all other brokers.
Let me tell you a little bit about it, and then you'll see why, if you'd like what you hear, you'll want to move with cheetah-like speed to reserve a hotel condo unit.
You Can Leave Your Flip-Flops Home
Just north of the famed Ft. Lauderdale Strip sits The Pelican Grand Beach Resort. It's an architectural gem that offers you all the same perks you come to Ft. Lauderdale to experience, but on quieter, less heavily trafficked roads.
The Pelican Grand Beach Resort is an 11-story, 156-unit, four-star boutique hotel, smaller and more intimate than the Trumps, Hilton, W and St. Regis being built just up the road. And still it makes one claim that these ritzier and much more expensive properties cannot: it's actually on the beach!
Step out of the lobby and you're taking long sunset strolls, building sandcastles and searching for shells. Don't even bother to put on your flip-flops because you won't need to cross busy A1A or step on any hot pavement. You can just hit the beach running and feel the sand beneath your toes.
First Class All the Way
The Pelican Grand Beach Resort is a British Colonial-style hotel condominium with luxurious interior amenities such as exotic hardwood flooring, flat screen TV's, bar with granite countertops, refrigerators and microwaves, and hurricane impact glass. The hotel condo units range in size from 416 sq. ft. to 698 sq. ft. with the least expensive units starting at just under $500,000. For beachfront property, there is nothing in South Florida that matches this price, especially not with all of the amenities found in this four-star quality property: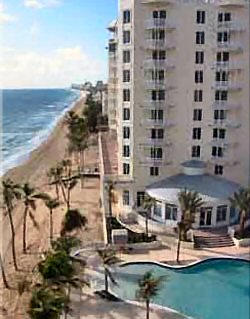 Restaurant, oceanfront fine dining
Exquisite and inviting lobby area
Poolside bar
Heated swimming pool with lazy river
Business center
State-of-the-art fitness center overlooking the Atlantic Ocean
Multi-lingual concierge
Valet
24-hour security
Room service
Be in Your New Florida Home by Winter
The Pelican Grand was built as a hotel in December 2004 and has been well maintained. It is in like-new condition. Only cosmetic renovations are needed (i.e. some carpet replacements, new paint, possible restaurant expansion.) These upgrades are already underway and will continue while the property remains open and operational throughout.
The upgrades should be complete in about 12 months. However, if you've been looking for a place you can start using sooner than later, you'll love the fact that they will start closing on units before this year's end, while the final renovations are being done. You could begin using your Florida vacation home this winter!
More Than Great Beaches
The Pelican Grand has a great location if you love the sun and the surf. The beaches are still the main attraction in Fort Lauderdale. Stretching 23 miles, the strand has earned Blue Wave Beach certification from the Clean Beaches Council, which recognizes the nation's cleanest, safest and most user-friendly beaches.
Fort Lauderdale has also made a name for itself through its world-class port, Port Everglades. It is one of the busiest cruise ship ports in the world, welcoming four million cruise passengers annually, many of whom choose to spend a few days in the city before or after setting sail.
In fact, I walked the property last week, and while having lunch with my wife on premises, I overheard the people behind us talking about their cruise which was leaving in the morning.
The city's high-tech airport, the Fort Lauderdale/Hollywood International Airport, serves over 17 million visitors per year and is continually expanding and updating.
Fort Lauderdale's Sawgrass Mills, billed as the world's largest outlet mall, features more than 300 shops. Other major malls include the Colonnade Outlet, a $28 million high-end fashion district currently under construction, and The Galleria at Fort Lauderdale which has high-status retailers like Neiman Marcus, Saks Fifth Avenue and an Elizabeth Arden Red Door Spa.
Las Olas Boulevard, another Fort Lauderdale see-and-be-seen locale, is a tree-lined corridor of over 100 specialty shops, outdoor cafes, art galleries, jazz clubs and the best in fine dining.
For a little nightlife, there's the nearby Seminole Hard Rock Hotel & Casino, featuring a 130,000 sq. ft. casino and a Las Vegas-style entertainment complex. And sports fans will appreciate their proximity to Dolphin Stadium, home of the Miami Dolphins and the Florida Marlins.
Clearly, Fort Lauderdale isn't just for spring breakers anymore. The city has evolved into one of the country's most vibrant destinations.
The Ft. Lauderdale Market
The real estate market in Fort Lauderdale remains as strong as ever. The economy continues to grow. Appreciation rates over the past five years have averaged well over 20% per year, according to Fort Lauderdale's Sun Sentinel newspaper.
The Trump International Hotel & Tower as well as other super upscale condo hotels are raising the bar to create one of the most luxurious destinations in Florida. Existing hotels with a loyal following that convert to condo hotel status, like the Pelican Grand Beach Resort, are also bringing attention and prestige to the area.
Favorable Pricing
Prices at the Pelican Grand Beach Resort range from $484,900 to $1,225,000. Right now, you can't find another condo hotel along the Fort Lauderdale Strip with any units for under about $620,000. At the Trump International, Fort Lauderdale, for example, the least expensive studios are now priced at $799,000.
Let's face it, Fort Lauderdale is highly desirable, and its property prices reflect that. But if a vacation home in this exciting city with just-outside-your-door access to its beautiful beaches is important to you, then the Pelican Grand Beach Resort offers you a unique ownership opportunity.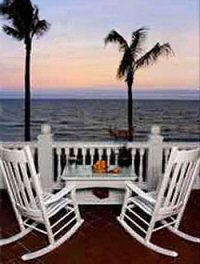 The Buying Process
To reserve a hotel condo unit at the Pelican Grand Beach Resort requires a $25,000 refundable deposit. The balance of 10% of the purchase price is due at contract, which should be within a few weeks as soon as the condo docs are ready. An additional 10% is due 45 days later. Closings are expected to take place between October and December 2006.
Detailed Data Sheet Available
I've spent considerable time talking with my developer contact and have assembled the relevant information regarding this project in a data sheet. It's yours for the asking. All we ask is that you provide your full name and contact information in accordance with the developer's registration requirements.
Request the Pelican Grand Beach Resort data sheet here.
Thank You for Choosing Condo Hotel Center
It gives me great pleasure to be able to pass along exciting opportunities like the Pelican Grand Beach Resort to our Condo Hotel Center clients, especially when we're able to get you in ahead of most everyone else, ensuring you have access to the best selection of units and first-tier pricing.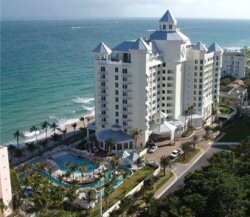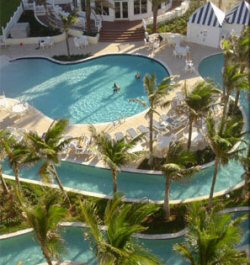 Be among the first to reserve a condo hotel unit at the Pelican Grand Beach Resort in Fort Lauderdale.
As always, I thank you for your business and for the trust you have put in working with Condo Hotel Center. Have a happy Fourth of July holiday!
Joel Greene
Broker-Associate Condo Hotel Center A Division of Sheldon Greene & Assoc., Inc. Licensed Real Estate Broker
1368 NW 165th Ave.
Pembroke Pines, FL 33028
(954) 450-1929
Joel@CondoHotelCenter.com
www.CondoHotelCenter.com
www.CondoHotelsDubai.com
www.WorldClassCondoHotels.com
www.CondoHotelsBahamas.com
www.CentralAmericaSecondHomes.com
www.DominicanRepublicVacationHomes.com
Want to know more about me? Click below: //www.condohotelcenter.com/joel-greene.html
* Copyright infringement is taken seriously by Condo Hotel Center and will be prosecuted.
© Copyright 2010 Condo Hotel Center. *All rights reserved. No portion of this Property Alert may be reproduced, exhibited or distributed without the express written permission of Condo Hotel Center. Although Condo Hotel Center believes the information contained in this Property Alert to be accurate and complete, Condo Hotel Center can make no such guarantee.