Ultra-Luxurious, To-Be-Built Condominium
Parque Towers, Sunny Isles Beach, Florida
July 9, 2013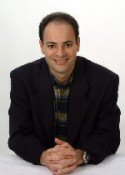 Joel Greene here from Condo Hotel Center.  When I was a kid growing up in Miami Beach, my father, who was a hotel real estate broker (yeah, yeah, the apple doesn't fall far), used to love taking me on drives down Motel Row, where over the years he'd brokered the sale of many of the properties multiple times.
Motel Row was a 40-block strip on the Atlantic Ocean just north of Miami Beach in what is now called Sunny Isles Beach.  It had one mom and pop motel after another, all built in the '50s and '60s and each with its own gimmicky architecture, whether it was the Newport's striped lighthouse, the Sahara's camel statues or the Castaway's legendary pirate ship.
In winter the snowbirds (tourists from up north) came here to soak up the sun, participate in shuffleboard tournaments and listen to steel-drum bands.  Ah, paradise.
But the 1980s saw the funky-looking motels begin to shutter, as South Beach became the new and exciting hot spot.  While the architecture of Motel Row properties may have become passé, the land on which they were built had great value.
A 40-block stretch of real estate sandwiched between the beautiful Intracoastal Waterway to the west and the Atlantic Ocean to the east was unlikely to remain dormant for long.  Soon the outdated motels would be replaced by upscale hotels and condominium towers.
A DoubleTree by Hilton was built; followed by Acqualina, a favorite of affluent Brazilians and Russians; Le Meridien, self-described as a "chic location with European Riviera-style luxury;" and  a Trump resort, with cruise-ship-like smokestacks suggesting the lavishness of ocean travel.
The city did its part too, beautifying the area with tropical plantings and increasing green space with parks and beaches.  Motel Row had undergone a complete transformation.
That brings us current.  Now that you know the history of the area, I'll tell you about the property I'm featuring today.  It's a to-be-built luxury condo high-rise in what was once the Motel Row area but is now the new, elegant Sunny Isles Beach.
It's All About the Lifestyle
Parque Towers will be a luxurious, waterfront condominium comprised of two boutique towers: one 26 stories and the other 29.  It will have a total of 329 condos.
The residential property will offer a superior level of quality, what the developer is calling "a lifestyle concept within a context of six-star service."
Part of the lifestyle is great views.  And that's just what Parque Towers will offer.  To the south is the skyline of downtown Miami.  From north to south are the Intracoastal Waterway and the lush greens and palms of Oleta State Park.  And, to the east, just one block away, is the Atlantic Ocean and beaches.
Fabulous Features & Amenities
Parque Towers will be a mixed-use property.  The first floor will be called Sunny Isles Towne Center and will feature a commercial area with restaurants, cafes and shops, all in a sophisticated setting.  It will have quaint walkways surrounded by beautifully landscaped piazzas in European style, complete with bubbling fountains and Tuscany gardens.
The pool deck will be a spacious recreational area with a large fitness pool, an exclusive pool for kids, a Jacuzzi and a sophisticated poolside bistro serving creative French-inspired cuisine.
Other amenities will include:
State-of-the-art fitness center – yoga, Pilates, personal trainers
Kids' Club – with computers, toys and games
Private cinema and theater – for movies and other entertainment
Sunset Suite – wine bar and individual wine cellars for residents
Private meeting space – for parties, weddings, up to 200 people
Business center – fully equipped
Guest suites – 14 hotel-style suites for residents' guests
Bicycle center – bike storage, also complimentary bikes for residents
Six-star concierge services
Professional cleaning – daily maid service available
Private beach club – beach service on Sunny Isles Beach
Sunny Isles Beach, A Great Location
Sunny Isles Beach lies midway between Miami Beach and Fort Lauderdale.  The very best of South Florida things to do and attractions are minutes away in any direction.
A short drive south down famed Collins Avenue offers shopping at the exclusive boutiques of Bal Harbour Shoppes, which rival Fifth Avenue and Rodeo Drive.  Another 15 minutes south is the heart of Miami's fabled South Beach with its nightclubs and world-renowned restaurants.  And it's only a couple-minute walk to the beach.
Parque Towers will overlook the Oleta River State Park, a 1,032-acre nature reserve and a paradise for outdoor activities like kayaking, biking, swimming, fishing, trail walking, picnicking and wildlife leisure.
Also nearby are the Aventura Mall and various museums, theaters, sports venues and cultural attractions.
Parque Towers will be built directly across the street from the planned Gateway Park, which will include a picnic-family area, an interactive water play area for children, butterfly garden and a wide plaza with a large amphitheater for concerts and movies and surrounded by lush tropical gardens.  The unique park will even have two restaurants.
All the Frills
The condos at Parque Towers will come with all the bells and whistles.  They'll have private balconies offering great views.  Kitchens will have Sub-zero and Bosch appliances, granite countertops and imported stone flooring.
The master bathroom will have marble flooring and walls, custom designed marble vanity tops, designer quality mirrors and lights, solid wood cabinets and Jet Air® tubs.
The condos will be exceptionally large, ranging in size from 1,850 sq. ft. to 2,520 sq. ft.  Floor plans will include both two-bedroom and three-bedroom layouts.
Reservations for Friends & Family
Groundbreaking on Parque Towers is anticipated for June 2014 with the grand opening projected for 2016.
Currently, sales at this property haven't officially been launched, which means the condos are only being quietly offered to friends and family at this time.  As a subscriber to my Property Alerts, count yourself among them.
Prices for the condos at Parque Towers range from $750,000-$1,400,000 now.  When the launch does take place in 45-60 days, prices are expected to be 10%-15% higher.
I have more details in my data sheet, including how to reserve a condo.  You can request the data sheet at the link below.
Request the Parque Towers data sheet.
Motel Row – Version 2.0
My father, who passed away in 2011, lived long enough to see much of the change on Motel Row.  Gone were the small-ish motels he'd known for decades.  The land they were on with the ocean in their backyard was so valuable, it was inevitable they'd be replaced by bigger, fancier properties.
Today, as I drive past sites like the one to soon be developed into Parque Towers, I'm reminded of those times as a kid driving down Motel Row with my dad.  And I think of how he'd like knowing he put me on this path so many years ago.  Motel Row, my how you've grown.
As always, I appreciate your interest in the properties we showcase at Condo Hotel Center.  If you have any questions or would like to see any of the properties we feature on our website, please give me a call.
Have a great day!
Joel Greene
Licensed Real Estate Broker
Condo Hotel Center
1368 NW 165th Ave.
Pembroke Pines, FL 33028
(954) 450-1929
Joel@CondoHotelCenter.com
www.CondoHotelCenter.com
www.CondoHotelsDubai.com
www.WorldClassCondoHotels.com
www.CondoHotelsBahamas.com
www.CentralAmericaSecondHomes.com
www.DominicanRepublicVacationHomes.com
www.BiscayneLandingMiami.com
Want to know more about me? Click below: //www.condohotelcenter.com/joel-greene.html

Follow us on Facebook.
© Copyright 2013 Condo Hotel Center
*All rights reserved. No portion of this Property Alert may be reproduced, exhibited or distributed without the express written permission of Condo Hotel Center. Although Condo Hotel Center believes the information contained in this Property Alert to be accurate and complete, Condo Hotel Center can make no such guarantee.