THE PALMYRA RESORT & SPA AT ROSE HALL
Jamaica's First Luxury Beachfront Condo Hotel
July 27, 2005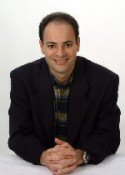 Joel Greene here from Condo Hotel Center. One of the things I love about doing these Property Alerts is I get to learn about some wonderful places and hear some great stories as well.
Today's featured property is on land that was in the 1700s a very successful sugar plantation in Montego Bay, Jamaica. On this plantation was built one of the most famous great houses in the country. Called Rose Hall, it has a history fraught with tragedy and mystery.
Owner Annie Palmer, better known as "The White Witch," ruled the plantation with an iron fist and a little bit of voodoo which she learned from her workers. She supposedly helped hasten the death of three husbands and one plantation hand (reported to be her lover).
While she was never charged with their deaths, she herself was eventually murdered by the plantation's overseer. The tragic story casts a mysterious aura around this favorite tourist destination that is said to still be haunted by the ghost of Annie Palmer.
In the 1960s the late John Rollins, one of America's most successful business entrepreneurs, came, saw, and fell in love with Jamaica. He bought the original Rose Hall Plantation, and lovingly restored its magnificent great house to its 18th Century grandeur. It is now open to the public for tours.
Today John's wife, Michele Rollins, an attorney and former Miss USA, and their children are helping to develop Rose Hall Plantation's 5,000 magnificent acres. And now we come to the reason for this Property Alert. One of the developments will be a magnificent, five-star condo hotel resort.
THE PALMYRA RESORT & SPA AT ROSE HALL
Located in the heart of the West Indies, Jamaica's Montego Bay, The Palmyra Resort & Spa at Rose Hall will stretch along 16 acres of pristine Caribbean ocean.
Skillfully designed by Miami-based architect, Joe Andriola of SB Architects, The Palmyra will encompass a private village built in the grand tradition of British Colonial architecture. The real estate offering includes:
11 villas

Villas range from 3,581 – 4,397 sq. ft.
Prices range from $2,550,000 to $3,550,000

3 condominium buildings, Sabal, Sentry and Silver Palm at 12 stories each with a total of 288 individual condominium units

Studios, 700 to 806 sq. ft., mid $400,000s – $700,000s
One-bedroom units, 865 sq. ft. to 1,031 sq. ft., $525,000 to $1,200,000
Two-bedroom units, 1,422 sq. ft. to 2,013 sq. ft., $1,000,000 to $1,450,000
Two-bedroom & Three-bedroom Penthouses, 1,583 sq. ft. to 2,714 sq. ft. $1,150,000 to $1,800,000's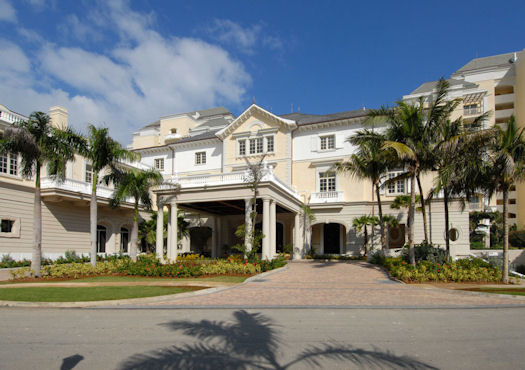 A FIVE-STAR SPA
The most impressive amenity at The Palmyra Resort will be The Palmyra ESPA, a five-star, 30,000 sq. ft. spa. It will be a destination in itself for pampering and rejuvenation through wellness classes, therapeutic treatments and relaxation.
Susan Harmsworth, founder and CEO of ESPA, is an award-winning spa designer and counts five of the top 10 best spas worldwide among her designs, as recognized by Conde Nast Traveler.
The Palmyra ESPA will have men's and women's indoor/outdoor relaxation areas and hot pools. It will offer Tai chi, yoga, Pilates and personal training as well as customized treatments and ESPA signature products.
MORE AMENITIES
In addition to the world-class spa, The Palmyra will include:
Fitness center
Beachside cabanas
Casual beachside restaurant
Clubhouse dining
Access to adventure gear for snorkeling, kayaking, etc.
Two pools
Personal concierge service
All residences will be elegantly appointed and include high-speed Internet access, imported custom tile and finishes and premier appliances. The Palmyra Resort will provide maintenance-free living with a level of luxury and value rarely found elsewhere in the Caribbean or oceanfront in the U.S.
ENRICHMENT CLASSES AND ACTIVITIES
Palmyra guests and residents will have the opportunity to participate in a range of cultural enrichment programs on-site, ranging from Jamaican cooking classes where local chefs will demonstrate the secrets of Jamaica's jerk seasoning, to painting classes, music classes and much more. The Palmyra will also have a kids' club that will offer day-trips, interactive activities and educational programs.
PREMIER GOLF DESTINATION
Three internationally-acclaimed championship golf courses wind through the lush mountains and valleys of Rose Hall. The Palmyra owners will be given membership in the Rose Hall Golf Association which provides preferential tee times and charging privileges to the course clubhouses and restaurants.
Designed by the course architecture team of Robert von Hagge and Rick Baril, the White Witch (named for the villainous Annie Palmer that I told you about in the beginning) and Cinnamon Hill golf courses provide two exceptionally unique golf experiences just minutes from The Palmyra. They wind along the ocean and meander into the lush tropics and past scenic waterfalls.
The nearby 18-hole Half Moon golf course was designed by the late Robert Trent Jones Sr. and is recognized as one of Jack Nicklaus' "Great Golf Resorts of the World."
EXPLORING JAMAICA
Outside of The Palmyra, a rich island culture awaits. The Palmyra staff will happily coordinate guided adventures and sightseeing tours. Recreational opportunities include:
Horseback riding on the beach or mountain trails
Swimming with dolphins
White water rafting
Canoeing
Kayaking
Biking
Deep sea fishing
ATV bike tours
Beach volleyball
You will also be able to visit The Shoppes at Rose Hall, a 70,000 upscale shopping (duty-free!), dining and entertainment complex currently under construction.
ABOUT MONTEGO BAY AND JAMAICA
Montego Bay is the second largest city in Jamaica; Kingston, the capitol, is first. It is a vibrant tourist destination and often referred to as The Friendly City for its warm, gracious people. It sits in a bay with mountains rising in the background, creating awesome scenery. It is a hub of shopping and dining with exceptional beaches as a backdrop.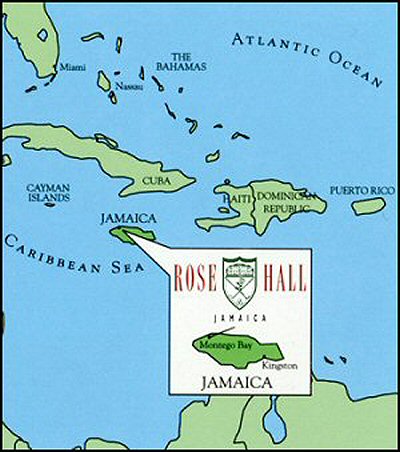 Many hub cities in the U.S. offer direct flights to Montego Bay. To travel from Miami to Montego Bay is just over one hour. From New York to Montego is a three hour trip.
Jamaica stretches out over 4,441 square miles, making it the third largest island in the Caribbean. It lies 700 miles south of Miami, 500 miles due north of the Panama Canal.
Jamaica is a country of mountains, plateaus, plains, rivers and mineral springs. Its world-renowned Blue Mountain coffee, rum, bananas and coconuts can be enjoyed year round. The population of Jamaica is 2.5 million people.
GROWTH POTENTIAL
Tourism is on a swift upswing throughout Jamaica. In 2004 tourism arrivals increased 4.8% over 2003, and 11.7% over 2002. The influx of tourism dollars and the multitude of development projects spearheaded by the government and private investors like the Rollins family to better Jamaica have been significant. They include:
Privatization and $189 million of improvements to the Montego Bay International Airport
Massive, island-wide infrastructure improvements including new roads and highways
Improved international promotion of the island and tourism trade
Building of an internal road encompassing all of Rose Hall
Development of several, new high-end resorts like The Palmyra, Iberostar and Riu as well as the $9.7 million The Shoppes at Rose Hall
THE DEVELOPERS
Resort Properties Group, a highly respected development company with more than 20 years of experience in creating international luxury communities, will develop The Palmyra in partnership with the Rollins Family, owner of Rose Hall Developments.
The Palmyra Resort & Spa at Rose Hall will be the first beachfront condo hotel in Jamaica, leading the island's renaissance. Located next to the Ritz-Carlton, it will offer unparalleled indulgence in a quaint village setting.
CONSTRUCTION SCHEDULE
Phase IA of The Palmyra will consist of the Sabal Palm, Silver Palm and Sentry Palm condominium towers, containing a total of 288 condo hotel units and 11 private villas. Groundbreaking was in November 2005. Construction will also begin on The Palmyra ESPA spa, infinity pool, club house and beach. Estimated completion date is early 2010.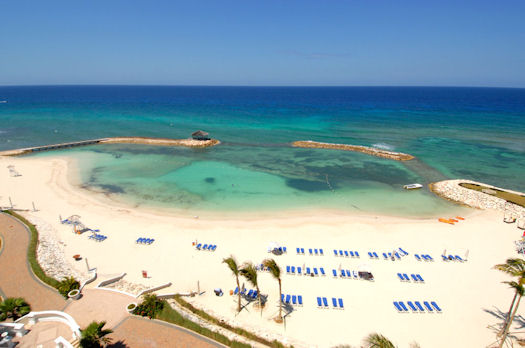 MANAGEMENT COMPANY
Owners of the villas and condo hotel units will be able to participate in an optional rental program. There are no living restrictions at this property for those who choose not to participate.
The Palmyra will be managed by West Paces Hotel Group, a leading resort management company under its luxury brand Solis.
PRICES AND PAYMENT REQUIREMENTS
Prices on the condominiums and villas range from $450,000s to $3,550,000.
If you are interested in a condominium or villa at The Palmyra Resort, here's what you'll need:
Reservation Deposit – A total of $5,000, is required to reserve a unit
First Installment – 15% of purchase price (deposit applied to first installment), due within 14 days at signing of contract
Second Installment – 15% of purchase price, due 6 months after signing of contract
Final Payment – 70% due upon completion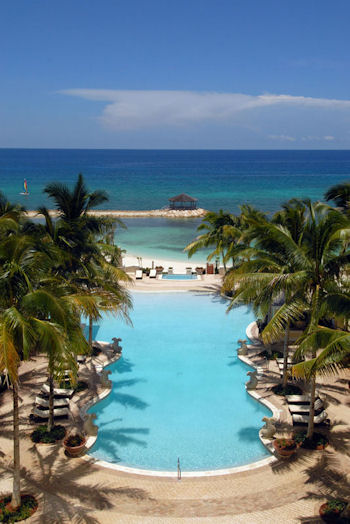 REQUEST THE PALMYRA DATA SHEET
I honestly don't know whether the legend of Annie Palmer and Rose Hall is true or merely a good story with a touch of voodoo magic thrown in for good measure. But I do know that plans for The Palmyra Resort & Spa at Rose Hall will be the beginning of a fairy tale existence for this Caribbean paradise.
Want more information? As they say in Jamaica, "No problem mon." You'll just need to provide your name and address per the developer's requirements, and we'll email you a detailed data sheet. Click here to request The Palmyra data sheet.
Please note that by requesting our data sheet on The Palmyra which is proprietary information, you will be registered with the property as a client of Condo Hotel Center.
As always, thank you for your interest in news from Condo Hotel Center. Feel free to share this Property Alert with friends and encourage them to sign up for their own subscription at www.CondoHotelCenter.com.
Have a great day!
Joel Greene
Licensed Real Estate Broker
Condo Hotel Center
1368 NW 165th Ave.
Pembroke Pines, FL 33028
(954) 450-1929
Joel@CondoHotelCenter.com
www.CondoHotelCenter.com
www.CondoHotelsDubai.com
www.WorldClassCondoHotels.com
www.CondoHotelsBahamas.com
www.CentralAmericaSecondHomes.com
www.DominicanRepublicVacationHomes.com
Want to know more about me? Click below: