Condo Hotel in a 14th Century Italian Castle
Palma Mysuite Monferrato in Piedmont, Italy
A couple of years ago, Jackie and I took a trip to Italy. If you've never been, put it on your bucket list. We had an amazing vacation.
I think what stood out to me most as we visited the usual sights (the Colosseum, Leaning Tower of Pisa, Florence's museums, etc.) was how much history each place had. Here in the U.S., we consider anything over 100 years old an antique. But in Italy, their idea of something old is on a completely different scale.
The Colosseum opened in, 80 AD, making it about 1,951 years old. The Leaning Tower of Pisa is about 846 years old. Michelangelo's Sistine Chapel is 513 years old. Now imagine having the opportunity to own something with that kind of history.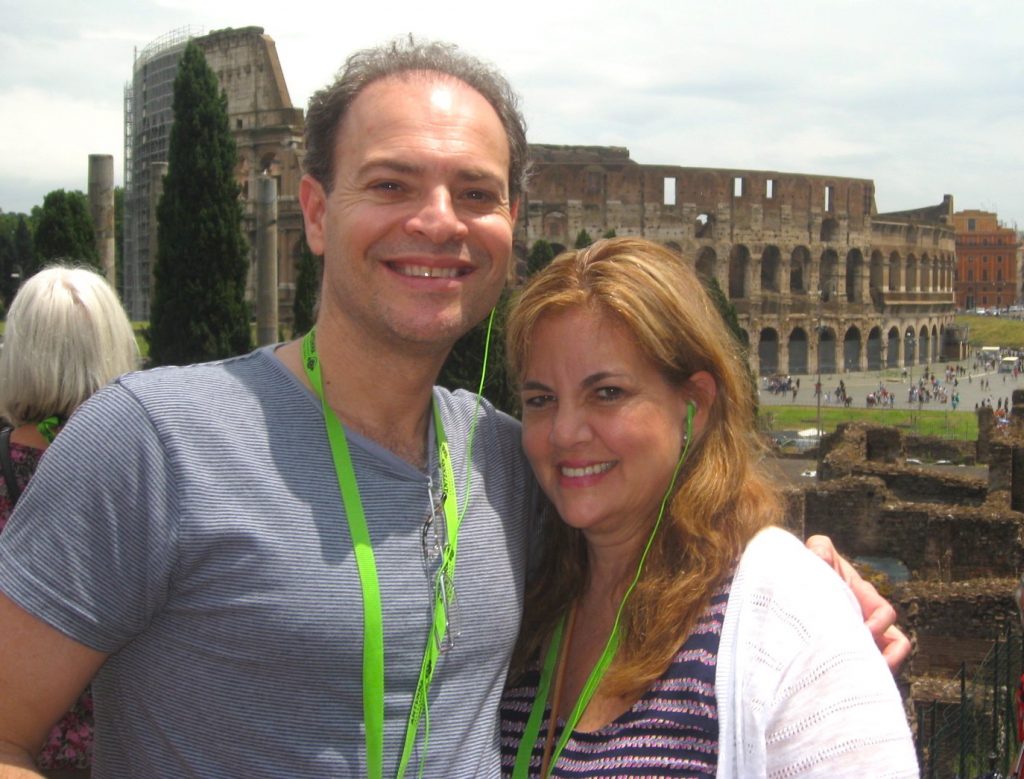 The property I'm featuring today is a luxury condo hotel to be located on grounds shared with a 14th century historic castle located in Piedmont, Italy. Read on for more details.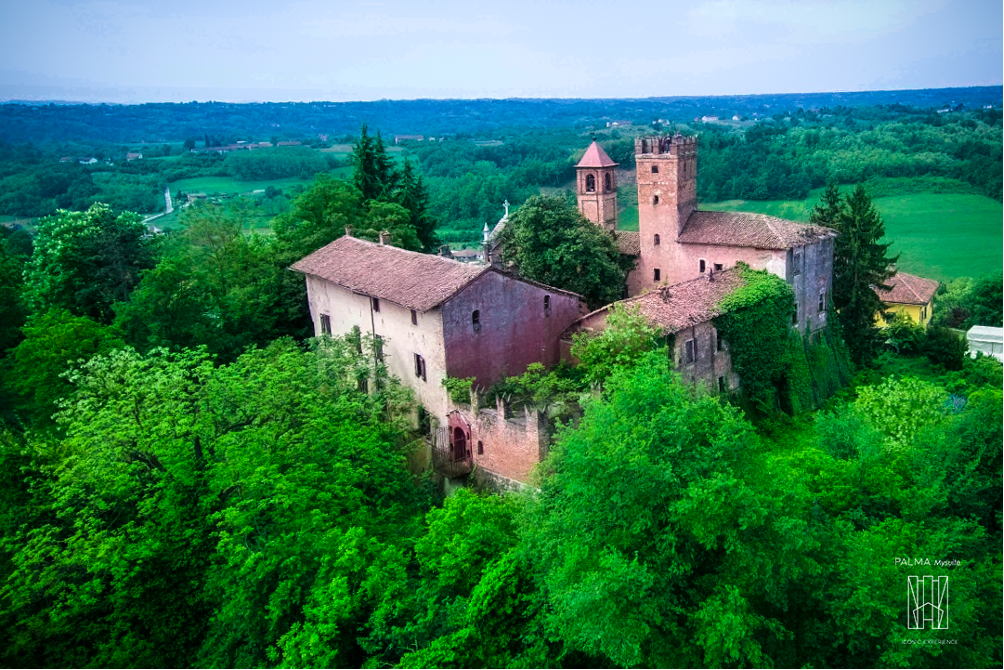 Palma Mysuite Monferrato
Palma Mysuite Monferrato will be a boutique condo hotel with upscale amenities and beautiful gardens. It spans approximately 3.4 acres. The resort consists of the castle and an adjacent building, the palazzo (palace).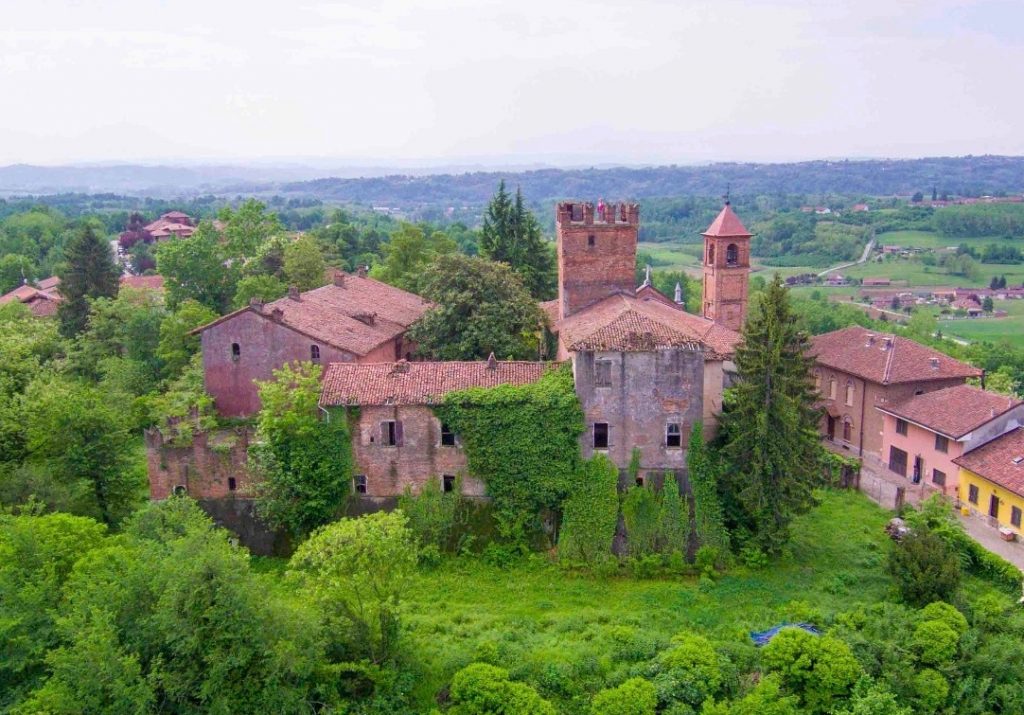 The castle has a colorful history, having weathered battles between multiple families and being passed down through the generations. It was even once bestowed to a duke as a dowry for one of the owner's daughters.
Over the centuries, the castle has been reconstructed, renovated and expanded multiple times. The various reconstructions are said to have stayed true and accurate to the original design, ensuring the castle's charm has not been lessened.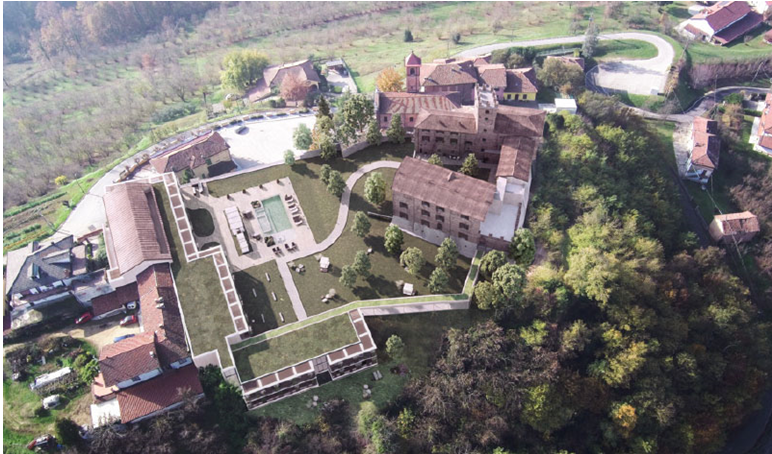 The developer plans to fully renovate the property. The palazzo will have hotel rooms, not for sale. The castle will have 20 condo hotel suites, which is what I'm able to offer you today. Each suite will have its own designated private garden behind the castle, which can include a Jacuzzi as an upgrade.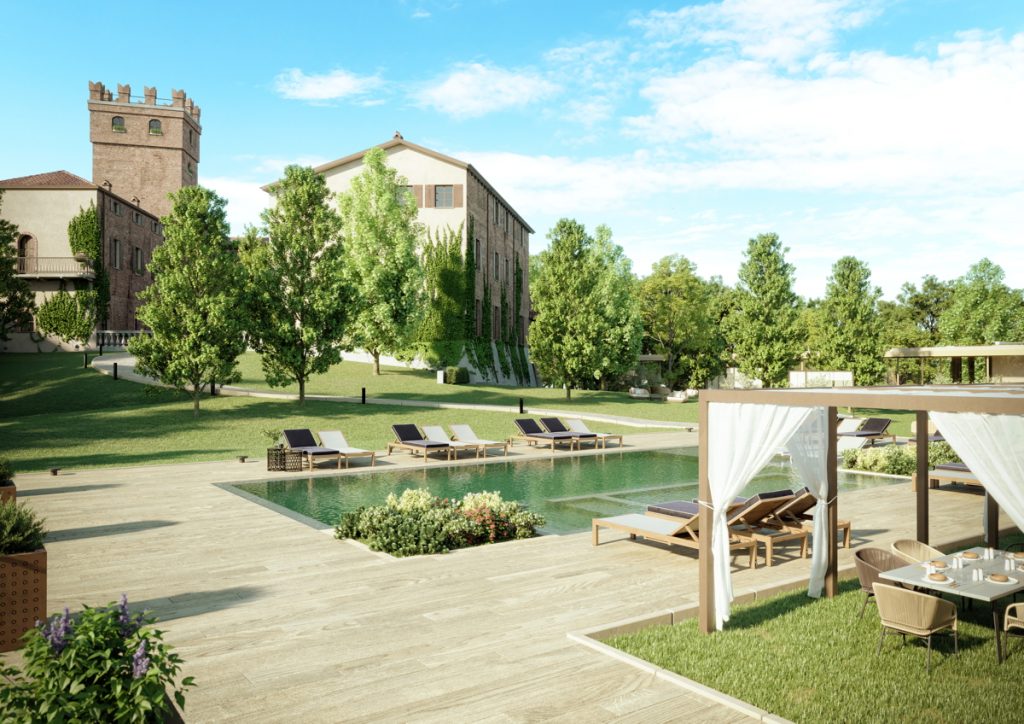 As part of Palma Mysuite Monferrato's $6 million refurbishment, luxury amenities will be added. Among them are:
A lounge and Italian bar offering aperitifs and appetizers
Luxury spa with discounted rates for all treatments
120-seat fine dining restaurant
Swimming pool
Children's playground
Concierge
Room service
Because the property is located in Italy's wine country, Palma will have a private vineyard and a cellar with professional winemakers who will allow owners to try their hand at wine production.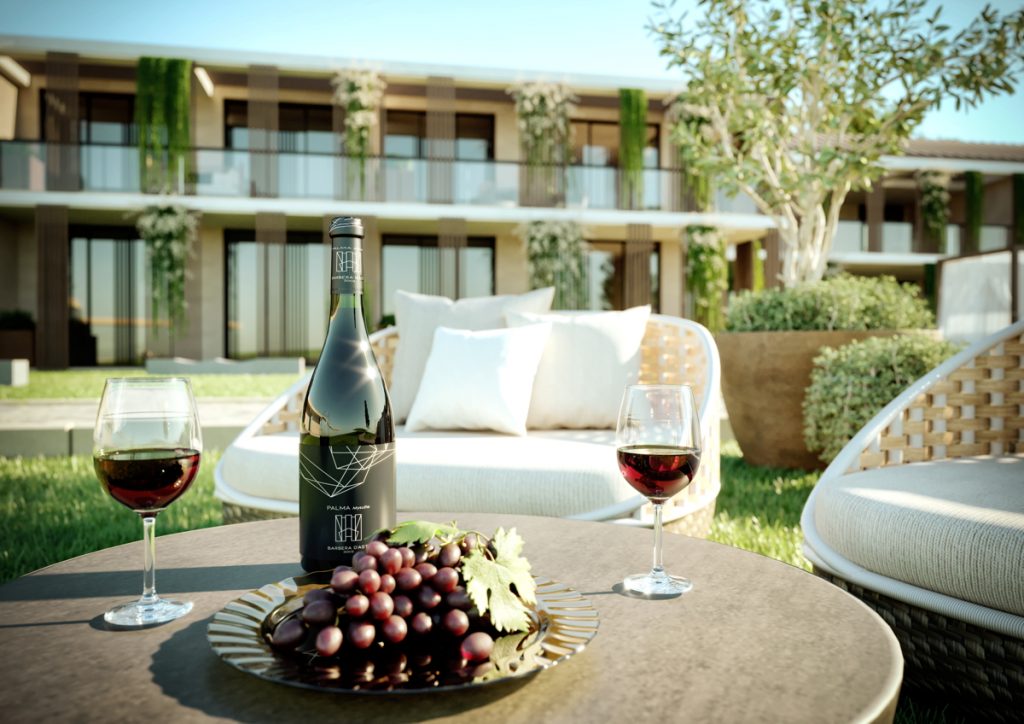 In fact, the vineyards of Monferrato and nearby Langhe are UNESCO world heritage sites to be forever preserved. The area is known for its Barolo, Barbera and Barbaresco wines, as well as white truffles and round Alba hazelnuts used to make the well-known chocolate spread Nutella.
Rental Program
Condo hotel owners will be able to use their suites up to eight weeks per year. When they're not using them, their suites will be placed in the hotel management program to generate revenue.
Palma Mysuite Monferrato owners may elect to spend some or all of their eight weeks at two other existing properties in the Palma Mysuite chain also being converted into boutique condo hotels with luxury amenities. One property is in Milan where construction is well underway and expected to be complete by June 2021. The other is in Lake Garda, Italy scheduled for construction completion by the end of 2023.
Near Turin
Palma Mysuite Monferrato is located 37 miles from Turin, which has the closest international airport. Turin features elegant tree-lined avenues with art nouveau cafes, museums, cathedrals and the Reggia de Venaria, one of the world's largest royal residences and now a UNESCO World Heritage site visited by millions of tourists.
Also not far from Palma Mysuite Monferrato are numerous golf courses, ski resorts and thermal baths. Throughout the area, you'll find ancient vineyards, secular wine cellars, old farmhouses and Middle Age towers and castles.
Pricing and Availability
Refurbishment of Palma Mysuite Monferrato began in September 2020 and is expected to be complete by the end of 2022.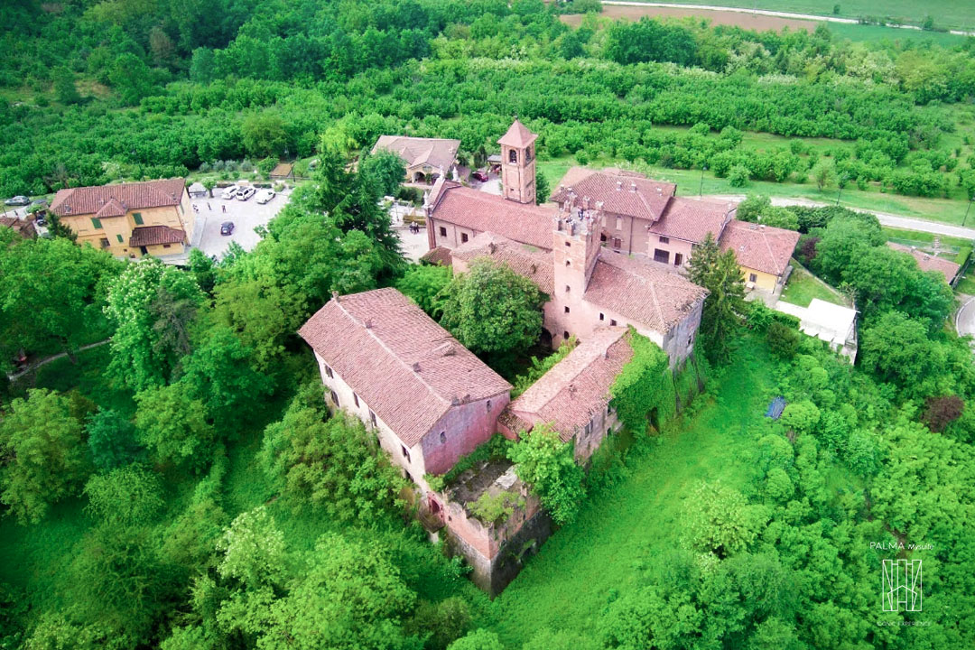 The 20 condo hotel suites located in the castle include one-bedroom units starting at approximately $354,000 and two-bedroom, two-bath units starting at approximately $822,000.
The units will be delivered ready for use with furnishings valued at $48,000 – $75,000. Prices are provided by the developer in Euros, so their estimated conversion to U.S. dollars may fluctuate.
Want to know more? Want to see more photos including recent construction pictures? Ask for my detailed data sheet below.
Request the Palma Mysuite Monferrato data sheet here.
Your Condo Hotel Is Your Castle
I hope you enjoyed learning about Palma Mysuite Monferrato. It's not every day you have an opportunity to purchase a home in a castle.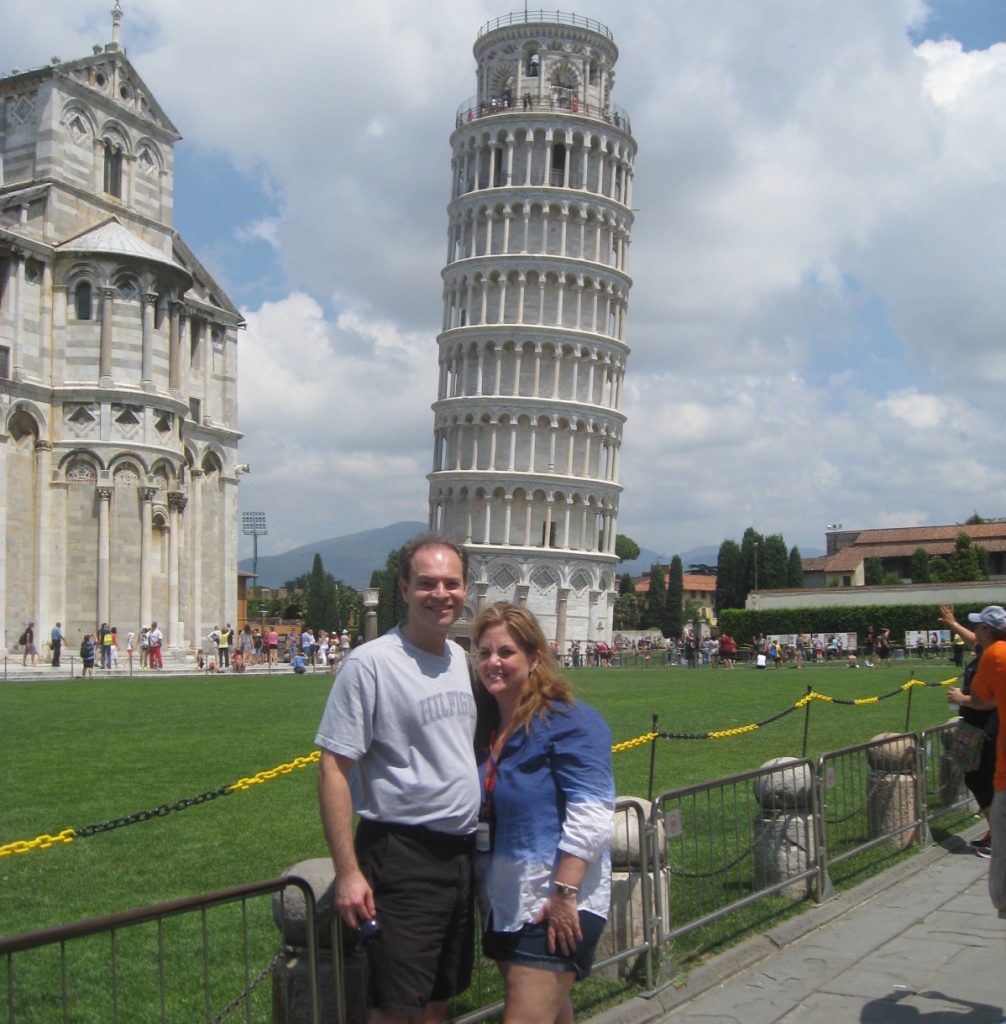 However, if instead you lean toward a condo hotel purchase in the U.S., I hope you'll give me a call so I can provide you with information on available properties.
Arrivederci,
Joel Greene
Licensed Real Estate Broker
Condo Hotel Center
1368 NW 165th Ave.
Pembroke Pines, FL 33028
(954) 450-1929
Joel@CondoHotelCenter.com
www.CondoHotelCenter.com
Want to know more about me? Click below:
//www.condohotelcenter.com/joel-greene.html
© Condo Hotel Center. All rights reserved. No portion of this Property Alert newsletter may be reproduced, exhibited or distributed without the express written permission of Condo Hotel Center. Condo Hotel Center takes copyright infringement seriously. Violators will be prosecuted to the fullest extent of the law.
Although Condo Hotel Center believes the information contained in this Property Alert newsletter to be accurate and complete, Condo Hotel Center can make no such guarantee. All features and descriptions are subject to change.
Please speak with your personal legal and financial advisors to determine whether this property is suitable for your objectives.