Condo Hotel Announced in New, Emerging Market in UAE
Ras Al Khaimah — Prices Start Under $150,000
June 3, 2008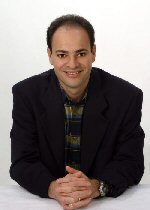 Joel Greene here with Condo Hotel Center.    As you may be aware already, the cost of materials and labor, coupled with overwhelming worldwide demand for inventory keeps pushing prices in Dubai higher.  And while we still firmly believe in that market's upside potential, its costs may have become prohibitive for some of our investors.
It is therefore, our pleasure to bring to your attention another UAE project in an emerging market where prices have not soared yet and where a great early buying opportunity exists.
Over the years, we have established a very good relationship with The First Group, one of the leading developers in the United Arab Emirates.  In fact, we have represented them in five previous projects; four in Dubai Sports City and one in Umm al Quwain.
Today, I'd like to tell you about their newest project.  It has just been launched this week. I have preliminary details right now.
In the Heart of Ras Al Khaimah The Orchid will be a mixed-use commercial and residential building set in the heart of the new Commercial Center of Ras Al Khaimah (RAK) City.  It is 15 minutes from RAK International Airport and about 45 minutes to Dubai.  RAK City Center is RAK's version of Dubai's Business Bay area, albeit on a much smaller scale.
To date, virtually no opportunities have existed for overseas investors to access the commercial areas of the city; The Orchid will be the first.  It is in the ideal location, strategically situated in the commercial heart of this rapidly emerging emirate, adjacent to large government offices like the Government Economic Department and the Free Trade Zone.
First-Class Amenities The Orchid by The First Group will be a state-of-the-art, 29-story, residential and commercial tower.  It will contain:
A ground floor showroom and retail area
5 floors of parking
10 floors of commercial office space
14 floors of 200 residential units including:

80 executive suites (floors 16-19)
120 one-bedroom apartments (floors 20-29)
The mixed-use building will offer a choice of spectacular views over the creek, the city or the Arabian Gulf Seas.  Amenities include a spectacular, rooftop-level swimming pool and sun deck complex.
Units will be sold with a 99-year leasehold title.  Completion of construction is scheduled for the second quarter of 2011.
Pricing Is Surprisingly Low The prices for The Orchid remind me of the shockingly low numbers I encountered when I first began offering condo hotel units in Dubai in mid-2005, prior to that market really taking off.
Studio units start below $150,000, and one-bedroom units start below $200,000.  These are first-tier prices and will quickly accelerate as units are sold.  Also, keep in mind that the low-priced studio units always sell out first.  So if that's where your interest lies, you'll want to move quickly.
I do need to let you know that these prices don't reflect the additional cost of furniture packages.  Furnishings for the studio units are approximately $14,305, and furnishings for the one-bedroom units are approximately $16,350.  The packages include everything needed to make your unit turnkey ready from furniture and electronics (like a flat-screen TV) to bed linens, kitchen appliances and cutlery.
In terms of size, studio units range from 399 to 531 square feet.  One-bedroom units range from 659 to 806 square feet.  You can choose from sea, creek and city views.
Turnkey Rental Package The First Group proudly offers their Wealthbuilder Program on all of its properties.  This program, much like condo hotel programs in the U.S., provides investors with hassle-free ownership and takes care of the rental of your unit for you when not in use.
The First Group will handle any maintenance and repairs that may be necessary from time to time and will promote your apartment at The Orchid through a professional operational management company.  If you choose this option, you may still personally use your unit for up to four weeks a year.
Ras Al Khaimah – Overview You may not have heard the name Ras Al Khaimah, but no doubt you'll soon be hearing about this emirate, as it is poised for dynamic growth.  Ras Al Khaimah (Arabic for The Top of the Tent) is one of the seven emirates of the United Arab Emirates.  It covers an area of 656 square miles in the northern part of the Persian Gulf and borders Oman.
Here's what this exciting emerging market has to offer:
UAE's longest coastline
Stable currency pegged to US dollar
One hour from Dubai City Center
50% GDP increase in last three years
No income, capital or corporate tax
Plans for 2.5 million tourists by 2012
Flourishing free trade zones
Major theme parks planned
International airport
Affordable prices on real estate
40% increase in tourism in 2007
Rapidly increasing hotel demand.  Hotel occupancy has risen from 53% in 2004, to 68% in 2005, 82% in 2006 and to a staggering 93% in 2007.
Quality Developers  The First Group are British property professionals with over 40 years combined property development experience.  Owned and directed by Gary Shepherd and Danny Lubert, they are primarily focused on the emerging markets of Dubai and the Northern Emirates.
They have been responsible for over $2 billion of international property sales.  Their global corporate headquarters are in Dubai, with representative offices and affiliates in the United Kingdom, Europe, Asia, Middle and Far East.
Why Buy Now The Orchid in Ras Al Khaimah is an opportunity to purchase prime, market-ready apartments for immediate rental, in the world's fastest-growing economy, at first-tier pricing.
We are offering vacation homes, but with the Wealthbuilder program, you get ownership that is completely hassle free.  This may be the perfect real estate investment opportunity for both UAE residents and international investors.
The Next Step to Reserve a Unit Dubai and the emerging markets of the UAE are some of the most exciting and desirable places to own real estate in the world.  If you've been looking for an opportunity to invest in this dynamic area, this new property by The First Group offers you the chance to buy a condo hotel unit at early, pre-construction pricing.
Typically I offer you a detailed data sheet on any property we feature.  But because the details are very preliminary and I was anxious to get the information to you as soon as possible before the lowest-priced units are gone, I am instead offering you the developer's e-brochure which includes:
A map and an aerial photo to show The Orchid's actual location
Ras Al Khaimah key facts
Fundamental reasons why you should consider an investment in RAK
Floor plans and interior pictures of the units
More details about The First Group's Wealthbuilder Program
To receive the developer's e-brochure, inventory list and exact pricing for The Orchid so that you can further consider this opportunity, the developer requires that you register.
Simply reply to this email with your full name, mailing address and phone number.
Register to receive more information on The Orchid. Submit your contact data here.
Please note, if you do not supply all your contact information,  I cannot send you The Orchid materials. 
As always, thank you for your interest in our UAE property offerings.  We will continue to make you aware of new opportunities in this exciting, emerging market.  Have a great day!
Joel Greene
Licensed Real Estate Broker
Condo Hotel Center
1368 NW 165th Ave.
Pembroke Pines, FL 33028
(954) 450-1929
Joel@CondoHotelCenter.com
www.CondoHotelCenter.com
www.CondoHotelsDubai.com
www.WorldClassCondoHotels.com
www.CondoHotelsBahamas.com
www.CentralAmericaSecondHomes.com
www.DominicanRepublicVacationHomes.com
Want to know more about me? Click below: //www.condohotelcenter.com/joel-greene.html
* Copyright infringement is taken seriously by Condo Hotel Center and will be prosecuted. © Copyright 2010 Condo Hotel Center
* All rights reserved. No portion of this Property Alert may be reproduced, exhibited or distributed without the express written permission of Condo Hotel Center. Although Condo Hotel Center believes the information contained in this Property Alert to be accurate and complete, Condo Hotel Center can make no such guarantee.