THE REGENT BAL HARBOUR
Bal Harbour's First and Only Condo Hotel
September 24, 2004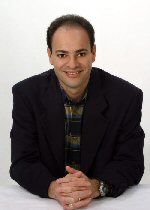 Hello.  It's Joel Greene from Condo Hotel Center.  Today, I'm going to be writing you about an area that is near and dear to my heart-Bal Harbour.
I grew up about 10 minutes from there.unfortunately, on the other side of the tracks, so to speak.  But nonetheless, Bal Harbour was part of my old stomping ground, and I'm delighted to see some new development taking place in this beautiful, oceanside community that lies just north of Miami Beach.
The Luxury Lifestyle
Along with the likes of Palm Beach, Naples, Key Biscayne and Boca Raton, Bal Harbour connotes the epitome of wealth and glamour.  And smack dab in the middle of Bal Harbour is today's featured property, The Regent Bal Harbour.
Some of you will remember that I first brought this property to your attention back in April when it was called One Bal Harbour. However, at the time, this condo hotel was only selling its straight condo units. Now that those are nearly sold out, the condo hotel units are being made available.
Also, the property has just named its management company, a prestigious international hospitality group that will greatly enhance the quality and value of the property and is the reason for the name change to Regent Bal Harbour. More on this in a minute.
First on the Block
The Regent Bal Harbour will be the first new hotel built in 50 years in Bal Harbour. So to say this property is much anticipated would be an understatement. It will be exclusive in every sense of the word. Designed to provide "luxury beyond expectations," it will be a five-star, oceanfront, 26-story property with condo hotel units on the 2nd through the 17th floors.
Amazing Views
Set on a prized beach location, the site of The Regent Bal Harbour is superb. Very few properties can say they offer spectacular water views in every direction. Amazingly, The Regent will overlook both the Atlantic Ocean and the Intracoastal Waterway. In the distance will be the impressive South Florida skyline.
The property happens to be adjacent to a beautiful, state-owned beachfront park (Haulover) so views to the north will always remain the same, completely unobstructed.
Great Location
For those of you not familiar with Bal Harbour, it's located in between Miami Beach and Hollywood-Fort Lauderdale. It's about 20 minutes north of the Art Deco section of South Beach. The Regent is within 10-15 miles of shopping malls, golf, jai alai, horse and dog tracks and the Port of Miami. It's about 25 minutes to Miami International Airport. Upscale Bal Harbour A little background about Bal Harbour. Bal Harbour is approximately 3/10 of a mile in size. Though small in area, this upscale resort village is large in stature. It has come to be regarded as one of South Florida's most elegant and sophisticated enclaves. Drive into the village during the evening hours, when date and coconut trees lining both sides of Collins Avenue are illuminated, and it is as if you are entering a tropical oasis of beauty.
It certainly has come a long way from the time during World War II when it was a United States Air Corps Training facility. Today, it is difficult to conceive that there was once a rifle range and an oceanfront camp for war prisoners here!
Bal Harbour was originally called Bay Harbour. However, the city fathers believed the name wasn't upscale enough. Mustering all of their ingenuity, a name was invented to reflect its breathtaking location. As the town is located between the Atlantic Ocean on the east and Biscayne Bay on the west, the letter "B" was borrowed from the word bay and the "A" and "L" from the word Atlantic. The result was Bal Harbour, which I guess the city planners thought would raise less questions than if they called it "Bat" Harbour.
Today, Bal Harbour has a population of approximately 3,500. It offers an array of water sports, cultural entertainment, gourmet dining and sandy beaches. Just one minute north is the Haulover Beach Marina where you can see glamorous yachts and drift fishing boats returning with the catch of the day.
For those who seek the ultimate in an upscale shopping experience, la crème de la crème are the Bal Harbour Shops, just a leisurely, palm-shaded stroll from The Regent. An internationally-renowned fashion mecca, the Bal Harbour Shops features an exclusive collection of stores and restaurants that attract some of the most affluent shoppers from all over the world.
This is essentially Florida's Rodeo Drive. We're talking Tiffany's, Gucci, Saks Fifth Avenue, Prada, Armani, Christian Dior, Yves St. Laurent, Louis Vuitton, Hermes, Versace and Neiman Marcus to name just a few. Not a Sears or Walmart in sight! Let's just say, even though I grew up 10 minutes from these shops, this ain't where Mom bought my Garanimals!
Contemporary Architecture
Back to details about The Regent Bal Harbour. The South Florida architectural firm of Nichols, Brosch, Sandoval & Associates is designing the ultra-contemporary hotel structure. It will have a curved shape and glass exteriors. One of the many trend-setting features of the condo hotel is that every residence will have its own private elevator lobby, as opposed to a corridor with many rooms accessible from it. How cool is that!
Exceptional Designs
Available are studios, one-bedroom and two-bedroom units. These units will have North to South exposure. They will each offer 10-foot, floor-to-ceiling windows with panoramic views. Furnishings of each room will emanate the lavish lifestyle with which The Regent name has become synonymous.
The two-bedroom units will have flow-through designs. They'll feature innovative floor plans that include grand living rooms that open onto sweeping terraces and features such as formal dining rooms, gourmet island kitchens and spacious bathrooms.
Impeccable detailing and exceptional architecture will create a home with the air of an ocean estate.
A Full Complement of Amenities
The Regent Bal Harbour will offer its guests many luxury amenities including:
Two swimming pools
A 10,000-sq. ft. world-class spa
Fully-equipped fitness center with personal training sessions available
Valet parking
Gourmet dining in a five-star-quality oceanfront restaurant
24-Hour white-glove concierge to assist with dining and theater arrangements
Media theater with state-of-the-art audio system and plush seating
Room service
Twice-daily maid service
Business center
Library
Conference room
Social room
A Top Developer
The developer of The Regent Bal Harbour is WCI Communities. WCI is highly respected for its luxury developments, over 30 of which are in Florida. The publicly-traded developer has been creating amenity-rich, leisure-oriented communities since 1946. WCI received the 2004 America's Best Builder award.
Prestigious Management Company Just Named
Regent International was just named as the condo hotel management company. This will be the third Regent International Hotel property under development in Florida, including The Regent Winter Park near Orlando and The Regent South Beach in Miami Beach, both first-class properties.
Regent International Hotels is known worldwide for its luxury hotels and resorts. Its properties are all elegant facilities located in premier locations. It is a subsidiary of Carlson Hospitality Worldwide, a Minneapolis-based global leader in hospitality services encompassing more that 1,570 hotel, resort, and restaurant and cruise ship operations in 81 countries.
Prices and Terms
A total of 116 condo hotel units are available at the Regent Bal Harbour. Initial groundwork and construction is already underway and will be completed by Fall 2006.
Available units include:
511 sq. ft. studios, starting at $600,000
1,075 sq ft. 1 bed/1.5 baths units from $975,000
1,650 sq. ft. 2 bed, 2/5 bath units from $1,500,000, and their two same size penthouse units are available for a cool $2 million each
The first 10% will be due at contract, and a second 10% will be due 15 days thereafter.
Want More Information?
So there you have it, Bal Harbour's first condo hotel and a new development that has had people talking for almost a year. If you're interested, let me know and I'll e-mail you a data sheet I've prepared with more details on the Regent Bal Harbour.
If you want a complete brochure, I can have that sent to you via FedEx. Just be sure to provide me with your complete address and phone number (a FedEx requirement). If you plan to be in the area, I'd be glad to give you a tour of the property's impressive location and sales model.
As always, thank you for your interest in news from Condo Hotel Center. If you enjoy reading my Property Alerts, please feel free to share them with a friend. If you'd like to unsubscribe, just drop me a quick e-mail and write "unsubscribe" in the subject line, and I'll take care of it for you.
Have a great weekend!
Joel Greene
Broker-Associate
Condo Hotel Center A division of Sheldon Greene & Assoc., Inc.
1368 NW 165th Ave.
Pembroke Pines, FL 33028
(954) 450-1929
Info@CondoHotelCenter.com
www.CondoHotelCenter.com
www.CondoHotelsDubai.com
www.WorldClassCondoHotels.com
www.CondoHotelsBahamas.com
www.CentralAmericaSecondHomes.com
www.DominicanRepublicVacationHomes.com
Want to know more about me? Click below: //www.condohotelcenter.com/joel-greene.html