ONE St. Petersburg on Florida's West Coast
Condos, Hotel, Restaurants & Shops
September 21, 2015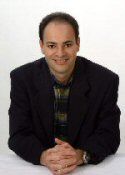 Joel Greene here from Condo Hotel Center.
The other day I was reading about an interesting little city and how its people solved a difficult problem.
Viganella is a small village in the Italian Alps located at the bottom of a deep valley about 80 miles north of Milan. It's a lovely little place except for one thing: it's on the wrong side of a steep mountain.
For three long months every winter, the surrounding mountains cast a long shadow over the entire village, blocking the sun.  In fact, the sun completely disappears from November 11 until February 2, making the villagers feel like they live in cold, dark Siberia.
For centuries, they villagers of Viganella had simply accepted their fate.  But then a local architect came up with a brilliant idea: use a mirror to reflect sunlight into the village.
In 2005, 100,000 Euros were raised to construct the mirror.  And in November 2006, the 131-foot mirror, weighing 1.1 tons, was installed on the opposite slope of the mountain. The mirror was too small to light up the whole town so Viganella's main square was chosen as the target.
The mirror is controlled by computer software that tracks the sun and tilts and turns the panels of the mirror so that the rays are always reflected downwards onto the village square.  They bathe an area of 300 square yards in glorious sunlight and warmth for at least six hours a day.  Problem solved.
So I'm sure you're wondering why I'm telling you about the little Italian village of Viganella. Besides the fact that it's an interesting story, the location of today's featured property is the polar opposite of Viganella. Instead of endless days of cold, gray darkness, the city where this property is located holds the Guinness World Record for the most consecutive days of sunshine – 768!
The city is St. Petersburg, nicknamed "The Sunshine City" for its world record, located on Florida's beautiful west coast.  And I have a wonderful, new property there to tell you about.  Read on for details.
Mixed-Use Tower
In the heart of downtown St. Petersburg, soaring 41 stories above the city, ONE St. Petersburg will soon encompass an entire city block. A mixed-use building, when finished it will include 253 luxury tower residences, 174 hotel rooms and 17,000 square feet of retail space.
At a height of over 450 feet, it will be the tallest building in downtown St. Petersburg overlooking Tampa Bay and the St. Petersburg skyline.  ONE St. Petersburg will become a new iconic destination for shopping, dining and entertainment.
Fabulous Amenities
When you enter ONE St. Petersburg, you'll find yourself in a soaring 28′ high atrium lobby.
Cruise up to the second floor where you can relax in the owner's lounge, complete with the latest technology.
A 40,000 square foot elevated resort deck includes:
5,000 sq. ft. free-standing fitness complex overlooking the resort deck
Resort-style pool with 75′ fitness lap lanes
Whirlpool/spa in a private, intimate setting
Numerous cabanas designed to provide shade and privacy
Extensive lounging and seating areas
Splash Lounge – informal social room on pool deck
Other amenities include:
Game room – Big screen TV, billiards, other games
Club ONE – 2,100 sq. ft. club with bar and catering kitchen for parties
Owners will also benefit from being in a building that encompasses a 174-key Hyatt Hotel offering a full complement of services including: meeting spaces, restaurants, fitness center, bar and elevated pool deck and retail – encompassing one entire city block.
Condo Features
The individual condo residences will have contemporary architecture in keeping with the building's modern exterior.
Buyers will have a choice of designer finish packages.  Other features include:
Panoramic views through floor-to-ceiling windows
Indoor-outdoor living spaces that flow onto expansive terrace balconies
Porcelain tile flooring throughout main living areas
The condos will have gourmet kitchens with:
Large social islands for entertaining
Gourmet kitchens with large social islands for entertaining
State-of-the-art, built-in gourmet Jenn-Air® Euro stainless steel appliances
Imported Nolte® European cabinetry
Imported quartz countertops
Master bathrooms are designed with:
Luxurious spa-like features
Beautifully coordinated stone and porcelain surfaces
St. Petersburg, The Sunshine City
St. Petersburg, or St. Pete as the locals call it, is located on a peninsula between Tampa Bay and the Gulf of Mexico. It is connected to mainland Florida to the north.
It's known for its fabulous weather (hence its "Sunshine City" nickname), making it popular for golfing, boating, fishing and beach going.
The St. Petersburg cultural district has seven museums, including the world-renowned Salvador Dali Museum, the Museum of Fine Arts, and the incredible Dale Chihuly glass collection.
Downtown St. Pete includes retail shops, restaurants, and movie theaters.  More than 900 events bring over 10 million people each year to the Sunshine City to experience yacht races, triathlons, baseball, basketball, cycling, festivals, cultural exhibits, and music.
St. Pete is an eclectic mix of tradition and innovation coming together to create a vibrant sense of community.
But its biggest attraction is its beautiful beaches.  Sugary-white sand, dolphins leaping just off shore and eight major barrier islands make St. Pete Beach a postcard-perfect seaside destination. And every day you can watch the sun dip inch-by-inch into the ocean when it sets each day.
Preconstruction Pricing
Construction on ONE St. Petersburg is expected to begin the first quarter of 2016 and the anticipated completion date is December 2018.  Condos are available with two bedrooms on up to three bedrooms with den and ranging in size from 1,402 to 2,475 square feet.
Preconstruction prices start at $549,000 and can be reserved now with a 5% deposit.  And, during a special summer promotion ending September 30, buyers will get a 7.5% discount off the stated prices.
Want to know more?  I have plenty of details and photos in my data sheet, yours for the asking.  You'll just need to provide your name and contact information per the developer's requirements.
Request the ONE St. Petersburg data sheet here.
I hope you enjoyed hearing about ONE St. Petersburg and the "Sunshine City" of St. Pete.  As for Viganella, the little Italian village with a lack of sunshine, you'll be glad to know the giant mirror continues to reflect brightness onto their little part of the world.
Personally, if I lived there, I'd always be worried that some joker would turn the device into a sun-death ray and fry the entire population like an ant colony under a magnifying glass, but maybe that's just my over-active imagination.
As always, thank you for reading my Property Alerts, even when they do veer into strange and unexpected territory.  And if you're in the market for a condo or condo hotel in Florida, I hope you'll give me a call.  It'd be my pleasure to show you what's available in this fine state where the sun is 100% the real deal; no smoke and mirrors.
Joel Greene
Licensed Real Estate Broker
Condo Hotel Center
1368 NW 165th Ave.
Pembroke Pines, FL 33028
(954) 450-1929
Want to know more about me? Click below:
© Condo Hotel Center. All rights reserved. No portion of this data sheet may be reproduced, exhibited or distributed without the express written permission of Condo Hotel Center. Condo Hotel Center takes copyright infringement seriously. Violators will be prosecuted to the fullest extent of the law.
Although Condo Hotel Center believes the information contained in this data sheet to be accurate and complete, Condo Hotel Center can make no such guarantee. All features and descriptions are subject to change.
Please speak with your personal legal and financial advisors to determine whether this property is suitable for your objectives.