Ocean Club, Treasure Island FL Condo Hotel
Final Chance to Buy at Phase 1 Prices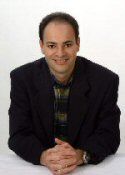 Hello, Joel Greene here with a quick follow-up on one of our most popular properties.
Ocean Club is a boutique condo hotel with 63 residences located on Florida's beautiful west coast. When I first introduced you to this property in January, the developer was only willing to sell the 25 units in Phase 1.
Less than 30 days after that Phase I release, the developer sent me the following message: "The Phase 1 release of Ocean Club is sold out. Effective immediately, no additional units will be sold until further notice." 
The developer went on to say that he would release more inventory in mid-May, but the Phase 2 units would be offered at 5% more.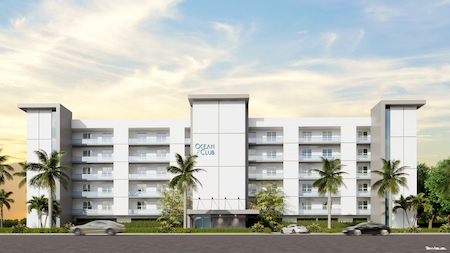 Yesterday, the developer, someone I've worked with on multiple properties, let me know that 4 of the first 25 buyers to reserve a unit in Phase 1 at Ocean Club had backed out of their deals for various personal reasons.
He gave me the opportunity to offer those units to my buyers. And because of the relationship I have with this developer, he agreed to let me sell the next 4 units from his entire inventory at 5% off the current Phase 2 price.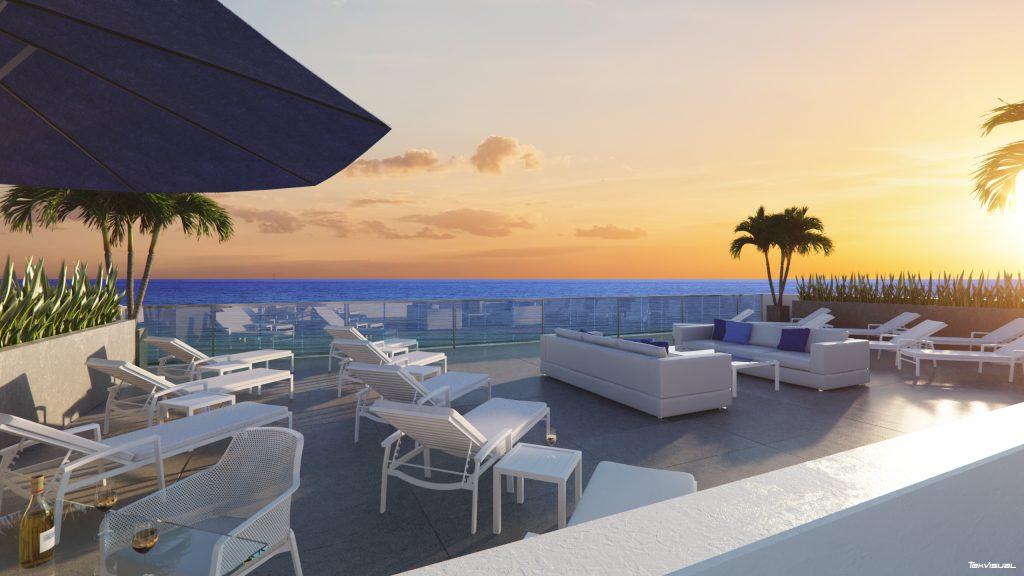 Special Pricing on Final Phase 1 Units
All units in the property are 2 bedrooms and 2 baths, 1,060 sq. ft., with balconies offering direct ocean views. Prices range from $878,900-$901,900 + $15,000 furnishings (apply 5% discount for final Phase 1 units). Higher prices for higher floors. The property has 6 stories including a first floor for parking.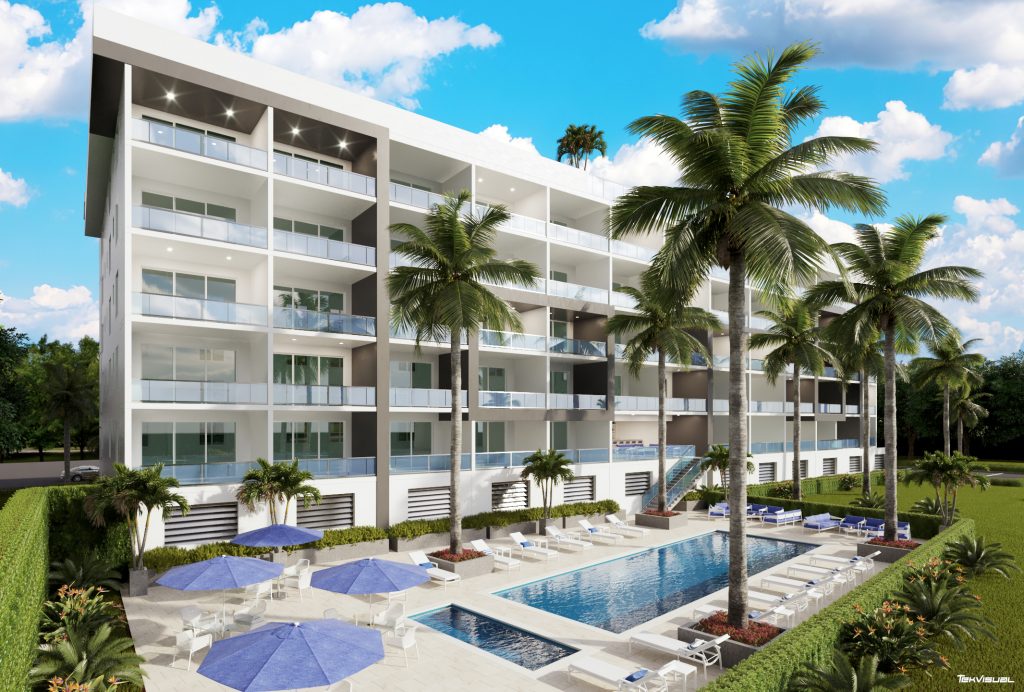 Close to Tampa
Ocean Club is ideal for people seeking a tranquil vacation home with proximity to many shopping, dining and entertainment options. It's located on Treasure Island, a popular Florida destination with 3.5 miles of white sandy beaches and spectacular sunsets over the Gulf of Mexico.
Treasure Island is just a short drive from downtown St. Petersburg and Tampa, and about 40 minutes to Tampa International Airport. It's just over an hour to Orlando's major theme parks.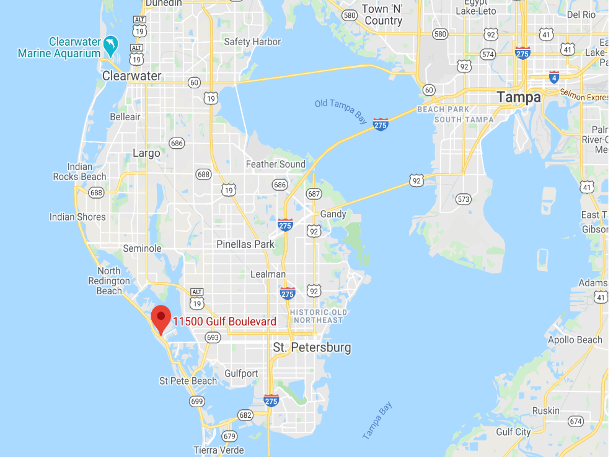 Plenty of Amenities
Consider these features of Ocean Club:
Beachfront: 300 feet on the Gulf of Mexico
24-hour hotel concierge and welcome desk
Large, heated lap pool
Spa hot tub
Beverage and snack lounge
Rooftop sun deck with ocean views
Fitness and wellness center
Solar panels providing power and reducing cost of utilities for unit owners
24-hour security
In-room or poolside massage
Yoga classes
Beach and pool-side towel service
Maid service
Airport shuttle service (for fee)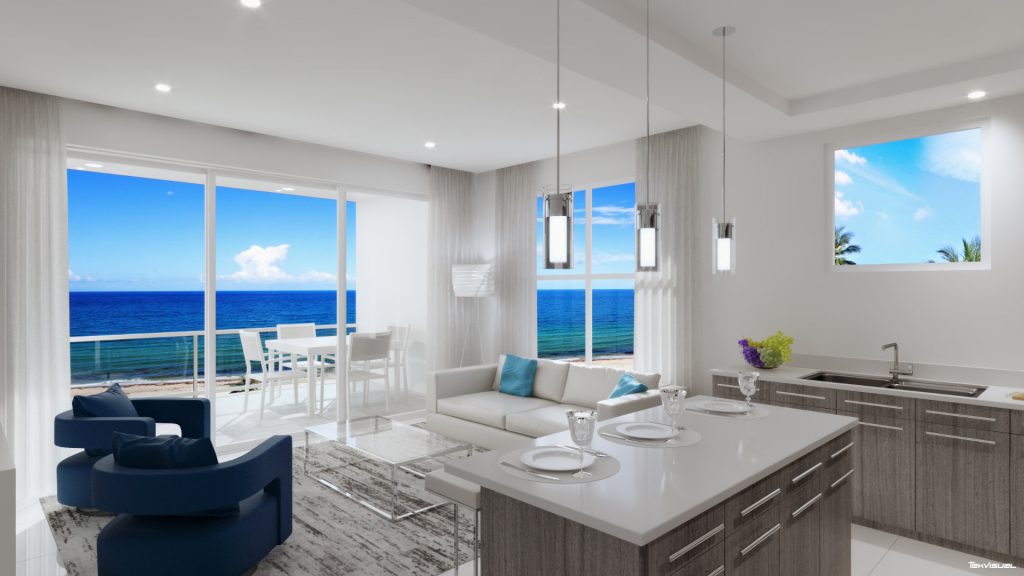 Here's what else makes this condo hotel so attractive:
Leaseback Program — Ocean Club has an attractive leaseback program for 2 years, offering 8% of the purchase price and including free HOA and electric fees for 2 years.
No Living Restrictions – The condo hotel has no living restrictions, so you can live there year round, if you'd like.
Contract Assignment – This is only the second property I've seen in a decade in which the developer permits you to assign your contract at any time. In other words, you can decide to sell your unit at any time prior to closing; flipping the contract could result in a profit.
Construction Status
Construction on Ocean Club is expected to begin this summer. It's expected to be complete by the end of 2022. Treasure Island is just a short drive from downtown St. Petersburg, Tampa and Central Florida's major theme parks.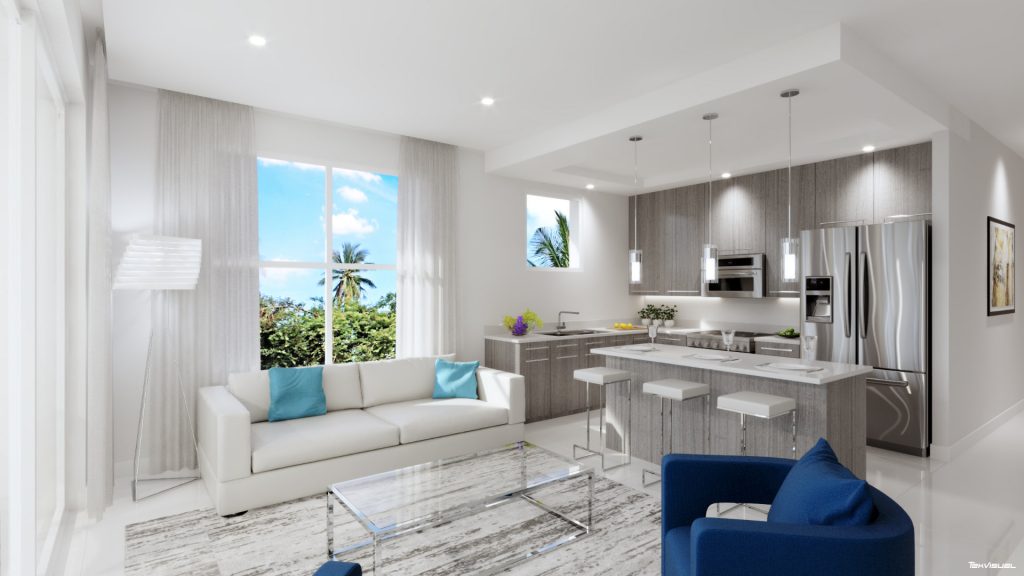 Want to know more? Request my data sheet below. And because it lists Phase 2 pricing, be sure to deduct 5% if you want 1 of the 4 Phase 1 units. But move quickly because they could easily be gone within the next day or two.
Request the Ocean Club data sheet here.
If you have any questions about Ocean Club or other properties, please feel free to give me a call. I'm available to help you find your next vacation home. Thank you, and have a great day.
Joel Greene
Licensed Real Estate Broker
Condo Hotel Center
1368 NW 165th Ave.
Pembroke Pines, FL 33028
(954) 450-1929
Joel@CondoHotelCenter.com
www.CondoHotelCenter.com
Want to know more about me? Click below:
//www.condohotelcenter.com/joel-greene.html
© Condo Hotel Center. All rights reserved. No portion of this Property Alert newsletter may be reproduced, exhibited or distributed without the express written permission of Condo Hotel Center. Condo Hotel Center takes copyright infringement seriously. Violators will be prosecuted to the fullest extent of the law.
Although Condo Hotel Center believes the information contained in this Property Alert newsletter to be accurate and complete, Condo Hotel Center can make no such guarantee. All features and descriptions are subject to change.
Please speak with your personal legal and financial advisors to determine whether this property is suitable for your objectives.