Residence Inn Marriott at Muskoka Wharf
Lakefront Condo Hotel Suites from $175,000 in Ontario
January 29, 2015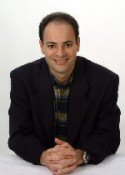 Joel Greene here from Condo Hotel Center.  Today I hope you'll join me on a virtual visit to a unique and beautiful place, Muskoka Wharf located in Gravenhurst, Ontario, Canada.  First, a quick history lesson.
Back in the 1860s, when steamboating was just beginning, Muskoka Wharf quickly gained prominence as the center of Ontario's boat building and logging industries.  Steamboats were used to ship logs and goods to markets along the east coast of the U.S. and Canada, greatly increasing the speed and ease of shipping via overland routes.
Muskoka Wharf became a vibrant hub of economic activity, and it wasn't long before people noticed the beauty of Muskoka Lake and started vacationing there in summer.  Lodges and cottages sprang up as accommodations.  Visitors were transported to them across the lake by a fleet of passenger steamships, including one named the Segwun.  Remember that name because I'll get back to it later.
In the early 1900s came the development of the automobile.  Soon the prosperous Muskoka Wharf saw a decline in activity as more people chose to drive to their vacation cottages and much of the cargo was shipped by train.  The steamships stopped running, and Muskoka Wharf experienced an economic downturn that would last for many decades.
Fast forward to 2005.  City officials and some area developers realized that Muskoka Lake had never lost its appeal. They saw great potential in its beauty.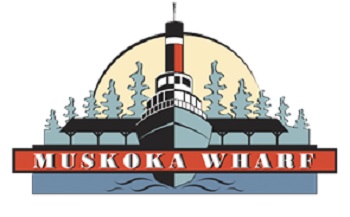 Muskoka Wharf underwent a $170 million, 89-acre master-planned redevelopment program, transforming the former industrial land into a modern visitor destination with hotels, gourmet restaurants, museums, parks and playgrounds, boat rentals, shopping, a farmer's market, nearby golf and more.  The results were spectacular and the development has become a major success.
Today, the property I'm featuring is a condo hotel at Muskoka Wharf.  Read on for details.
Residence Inn Marriott
Residence Inn Marriott at Muskoka Wharf is a condo hotel with 106 luxurious suites.  They are being sold to individuals who would like to own a vacation home on Muskoka Lake, one of the most spectacular freshwater lakes in the world.
The property consists of one building, five stories tall, surrounded by water on three sides and a 10-acre park.  It has a 1km stretch of boardwalk consisting of shops, entertainment, golf, restaurants, parks, water sports, a spa, an antique boat museum and an opera house.
Four-Star Quality
Built in 2010, the Marriott on Muskoka is of four-star caliber and features the following amenities:
Large indoor pool & whirlpool with glass enclosure
Exercise and fitness room
Meeting/conference rooms/business center
Lobby with lobby bar
Library
Outdoor area with a gas fire pit
Barbecue and picnic area
Sundry/convenience store
High-speed internet access
Lots to Do
Muskoka Wharf is located 90 Minutes from Toronto, the fastest growing city in North America.  It is just five minutes from the downtown core, which offers great dining and cultural experiences.
It has a new world-class sports complex, opera house, theater, library, Sobey's 24-hour grocery, Canadian Tire department store, LCBO liquor store, Tim Horton's, McDonald's etc.  Additionally, the Muskoka Bay Club, the ninth best golf course in Canada is just four minutes away.
Muskoka Wharf is a four-season attraction, and its events bring over 100,000 visitors annually.  They include:
Weekly farmer's market
Weekly water ski show
Large weekend events: boat shows, music festivals
Sports facilities (a soccer field, a rink, tennis and basketball courts, a baseball diamond and more)
Retail: art gallery, crafts, clothing, jewelry, antiques, etc.
Winter sports – ice skating, ice fishing, snowmobiling, ski show and winter carnival
Optional Rental Program
Owners at Residence Inn Marriott at Muskoka Wharf can place their suite in the hotel rental program and share in the revenue it generates. They can also use their suite for up to five weeks per year.   Additionally, owners may exchange their suite for vacations at over 2,000 other resorts in 79 countries worldwide.
The rental program and all maintenance and upkeep are handled by Marriott so owners get both the convenience of a turnkey income property and all the benefits of a vacation property on Lake Muskoka.
Prices Start at Just $175,000
The Residence Inn Marriott at Muskoka Wharf was developed by Bruce Evans and his company Evanco Developments.  Bruce passed away last year and his children want to liquidate the remainder of the inventory.  They have lowered the prices accordingly.
This is a unique opportunity to own a condo hotel suite at the Residence Inn Marriott at Muskoka Wharf from 25% to 30% off the original selling price.
The suites are an assortment of studio and one-bedroom units.  They range in size from 424 to 647 sq. ft.  Prices range from $175,000 to $215,000.
Want to know more?  I have plenty of details, yours for the asking.  Just request my data sheet below.
Get the Residence Inn Marriott at Muskoka Wharf data sheet.
As I mentioned in the beginning of this write-up, Muskoka Wharf was first developed in the late 19th century during the steamship era, and the RMS Segwun was one of several dozen steamships that regularly cruised Lake Muskoka.
If you go to Muskoka Wharf today, you can see the RMS Segwun.  Yes, it's still there!  Built in 1887, it is the last surviving original steamship from the fleet and the oldest operating steam driven vessel in North America.
She (Does anyone know why boats are she's?) is also one of only four ships in the world still carrying the status of RMS for Royal Mail Ship, a designation that dates back to 1840 when it was used for vessels that carried mail under contract to the British Royal Mail.  Just a little historical trivia for you.
As always, thank you for your interest in the properties we showcase.  If you'd like to see the Residence Inn Marriott at Muskoka Wharf or are interested in any condo properties in my neck of the woods, South Florida, I hope you'll give me a call.
Joel Greene
Licensed Real Estate Broker
Condo Hotel Center
1368 NW 165th Ave.
Pembroke Pines, FL 33028
(954) 450-1929
Joel@CondoHotelCenter.com
www.CondoHotelCenter.com
www.CondoHotelsDubai.com
www.WorldClassCondoHotels.com
www.CondoHotelsBahamas.com
www.CentralAmericaSecondHomes.com
www.DominicanRepublicVacationHomes.com
Want to know more about me? Click below: //www.condohotelcenter.com/joel-greene.html

Follow us on Facebook.
© Condo Hotel Center.  All rights reserved. No portion of this data sheet may be reproduced, exhibited or distributed without the express written permission of Condo Hotel Center.  Condo Hotel Center takes copyright infringement seriously.  Violators will be prosecuted to the fullest extent of the law.
Although Condo Hotel Center believes the information contained in this data sheet to be accurate and complete, Condo Hotel Center can make no such guarantee. All features and descriptions are subject to change.
Please speak with your personal legal and financial advisors to determine whether this property is suitable for your objectives.