Mona Lisa , Orlando Condo Hotel
Steep Discounts on a Florida Vacation Home
February 4, 2008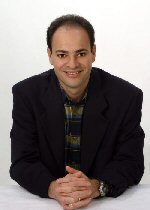 Hello, Joel Greene here.  You're receiving this Property Alert because you once expressed an interest in our Orlando condo hotel offerings.   I have an interesting opportunity to present to you today.
Condo Hotel Center was contacted last week by an investment group.  The group has about 15 members.  Back in mid-2005, they bulk-purchased 25 condo hotel units at the Mona Lisa, a property in Orlando, Florida that is currently sold out.
This is a four-star condo hotel located near Walt Disney World, EPCOT, MGM Studios, Magic Kingdom, Animal Kingdom, Blizzard Beach, Typhoon Lagoon, Downtown Disney, Old Town Kissimmee and many other Orlando attractions.
The investment group's 25 units are all two bedrooms, roughly 1,100 square feet, and have all of the preferred views offered by the property.  Half of them have the Preserve View, and half have the Pool View.  During the sales process, the Pool View units sold for a $30,000 premium.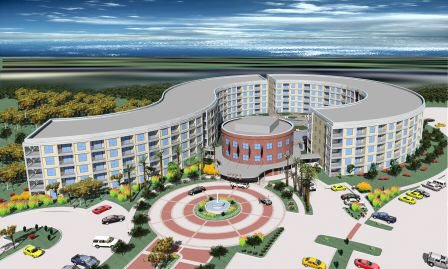 The investment group's sweetheart deal from the developer gave them a purchase price of $360,000 per unit.  This was a 10% discount off of the $400,000 first tier pricing that was offered more than two-plus years ago in mid-2005.  Most recently, these same units were selling for $495,000 to $545,000.
The members of the group did not intend to close on these units.  They saw them as investments.  The deal they worked with the developer gave them the right to assign their contracts to another buyer.
Well, the building is nearly complete now, and the developer expects contract holders to start closing on their units at the end of February 2008, if all things go as scheduled. Therefore, the investors in the group are now highly motivated sellers.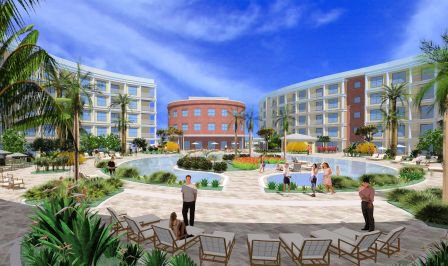 They are offering these units now at the following prices:
$400,000 for the Preserve View units
$420,000 for the Pool View units
Even though these are exceptional prices, I do need to make you aware of one thing.  While the investment group has the right to assign its contracts, banks won't provide financing on an assignment, so realistically, this opportunity is for an all-cash buyer or one who may be able to get an equity loan on their home and use the proceeds for this purchase.  Buyers can have until the end of March to close.      Now, to give you the full picture, the condo hotel market, like all real estate in the U.S., is depressed, and Orlando has been hit especially hard, because it had quite a few condo hotel projects in development in the past few years.
However, the basic fundamentals that have always made Orlando a strong real estate market since Walt Disney World opened in the 1970's still exist today, although you could expect it to take a while for the market to come back.
In the meantime, you can buy these units for the prices they were selling for back in 2005, take advantage of that built-in appreciation in your purchase price, receive rental revenue to offset your expenses and, most importantly, enjoy a luxurious Orlando vacation home.
Here are the property's websites. //www.monalisasuitehotel.com/  and //www.monalisaatcelebration.com/design.aspx.   Please look them over, and if you could be interested in purchasing a unit, please let me know, and I will be glad to assist you further.
Thank you for your interest in the properties we showcase at Condo Hotel Center.  Have a great day!
Joel Greene
Licensed Real Estate Broker
Condo Hotel Center
1368 NW 165th Ave.
Pembroke Pines. FL 33028
(954) 450-1929
Joel@CondoHotelCenter.com
www.CondoHotelCenter.com
www.CondoHotelsDubai.com
www.WorldClassCondoHotels.com
www.CondoHotelsBahamas.com
www.CentralAmericaSecondHomes.com
www.DominicanRepublicVacationHomes.com
Want to know more about me? Click below: //www.condohotelcenter.com/joel-greene.htm
* Copyright infringement is taken seriously by Condo Hotel Center and will be prosecuted. © Copyright 2010 Condo Hotel Center.